McLaren technical director James Key believes the "brute force aerodynamics" of the 2022 Formula 1 cars makes them easier to drive.
Key argues that the change to ground-effect cars with simplified top-body aero ultimately makes it possible to achieve a more stable platform.
This is particularly helpful for McLaren, which produced a car with what Daniel Ricciardo described as "peculiar" characteristics last year and has focused significant effort on making it easier to drive this year.
"Let's see how we go in Bahrain at a different track, but there's been no major upsets," said Key of that process. "It's all kind of worked as we expected it.
"We know we've got a couple of areas we need to improve on, but overall it's been maybe even an easier car to drive so far.
"When you look at the way we are generating downforce, we've got massive brute force surfaces, a huge front wing, a massive floor which is very powerful, far less complexity above all that.
"When you've got the brute force aerodynamics rather than the very refined fiddly aerodynamics we had last year, you're more likely to get a more stable working platform because you are using big surfaces rather than fine detail.
"That's probably helped us a little bit in that respect compared to last year. Overall, we have taken a step in the right direction but we've still got some work to do."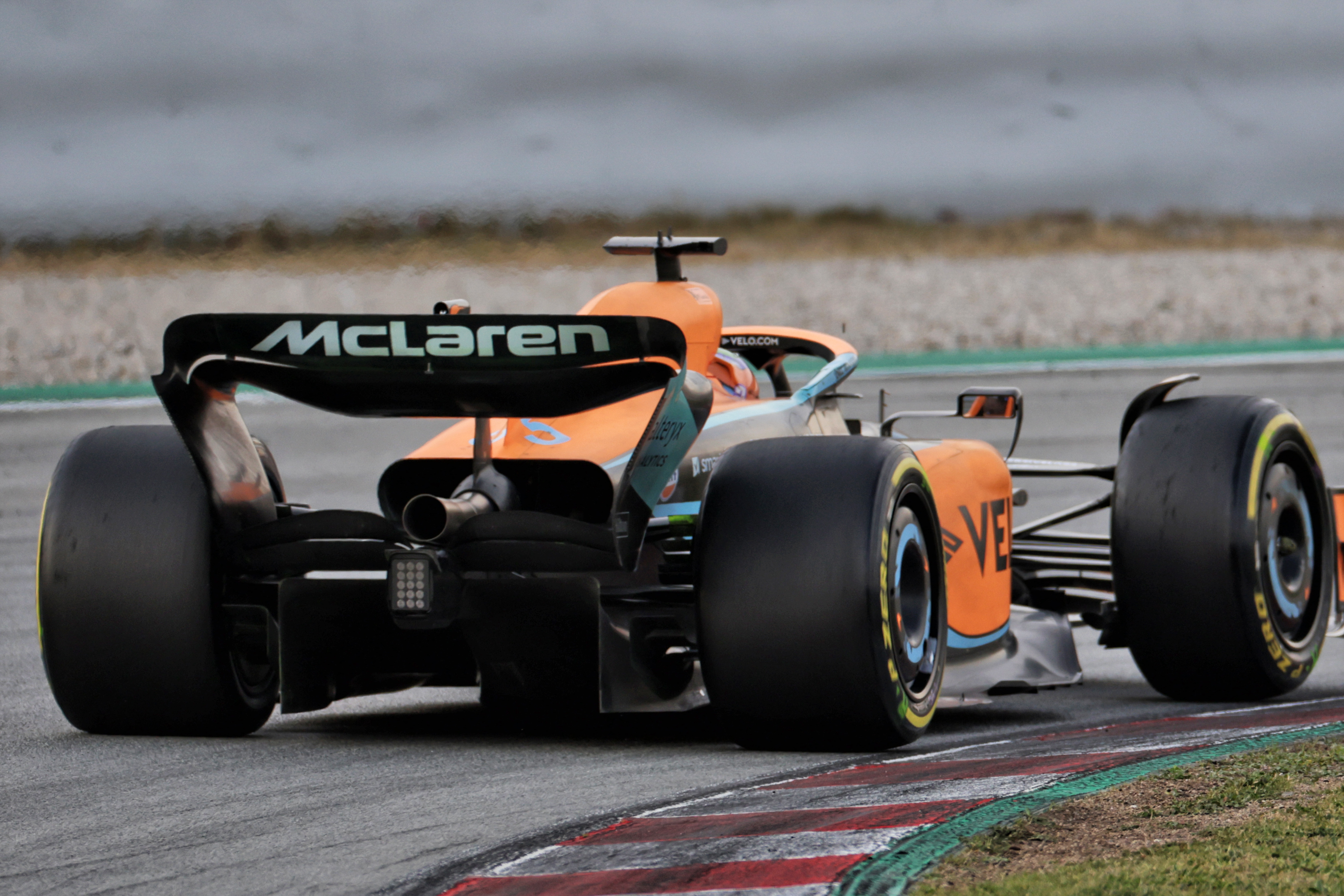 As well as making the car less esoteric in terms of characteristics, McLaren has also aimed to make it a more rounded package in terms of performance.
Last year's car was strong in terms of aero efficiency and fast-corner performance, but weaker in slower and medium-speed corners.
McLaren thrived at circuits such as Monza and Sochi, but struggled more at venues like Zandvoort and Istanbul Park.
These characteristics existed in the 2020 car and McLaren had also attempted to improve this for '21 but only with limited success.
"We were aware of aspects of weaknesses," said Key.
"We had some circuits that really suited the strengths and we could see the performances were strong and others which played in the direction of our weaknesses.
"We could see in the data what our strengths and weaknesses were, but given the complexity of these cars – particularly with the previous aerodynamics and set-up options – there was no silver bullet there.
"You had to dig your way out of them and you could have had years of this legacy behaviour going on, which would have knocked you back significantly in downforce to remove them.
"So it's one of those horrible trades where you've got to inch towards it rather than jump towards it.
"The new cars was good opportunity not to fall into the trap of having the negative behaviours.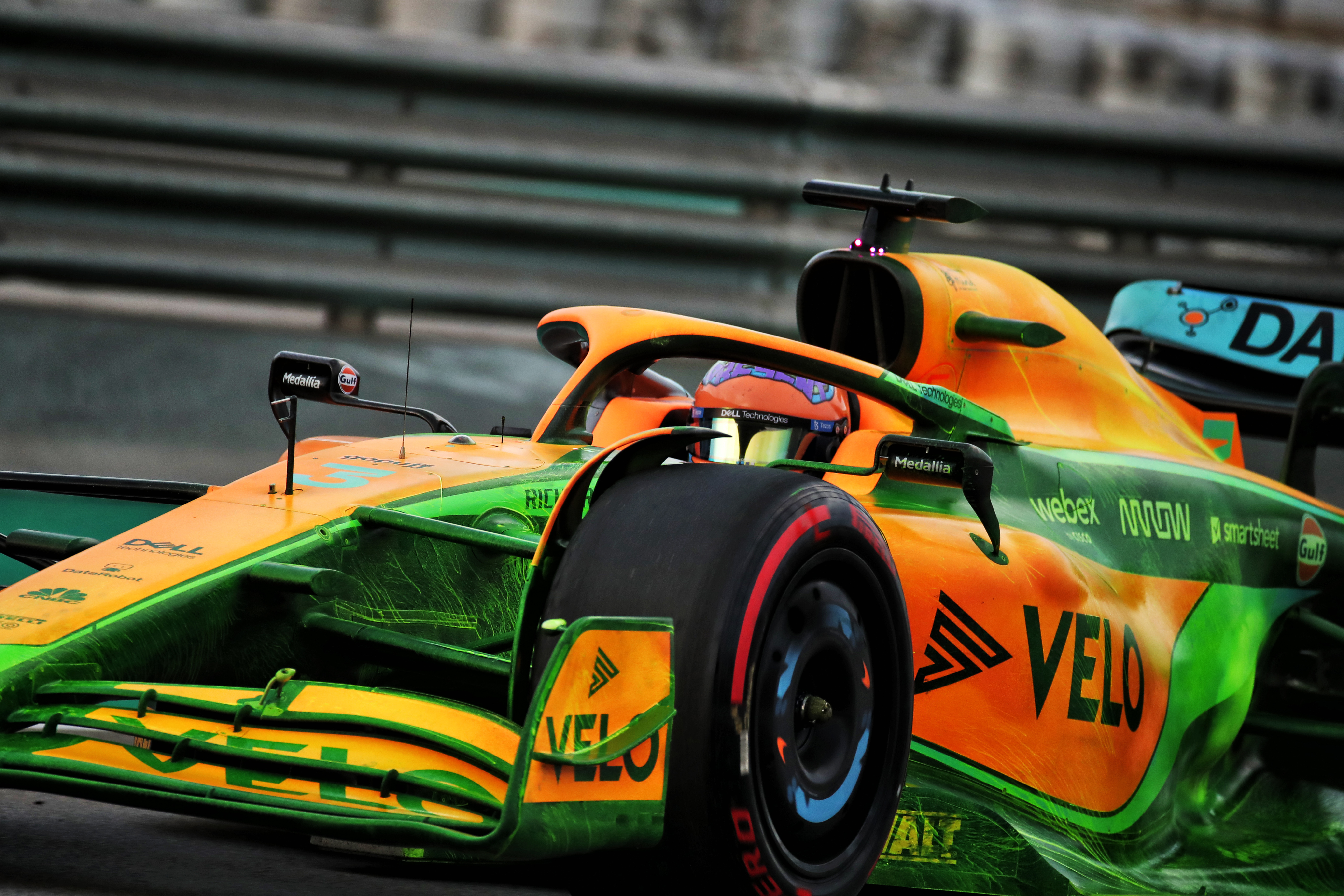 "In that respect it's been a good opportunity as the way cars work is different as well. So the same kind of phenomena and challenges with things like aero sensitivities and tyre sensitivities are still there, but are all different in some way or need to be developed differently.
"So you may not get some of the issues you had in '21 with these cars. You may get different issues. Porpoising is a really good example.
"There are certainly inherent traits in there. It certainly feels like a McLaren but it's not the extremes that we've had before.
"We've still got a long way to go. We can see that strengths and weaknesses are beginning to emerge and we're looking at where we can try and improve the weaknesses. But I expect they are weaknesses similar to everyone in that ride height sensitivity is a factor for all teams."
McLaren was one of the teams least impacted by porpoising during the Barcelona test, with The Race's technical expert Gary Anderson finding visual evidence this was potentially down to running at a slightly higher ride height thanks to creating powerful vortices that seal the underfloor more effectively than others.
Key confirmed McLaren did suffer a little from porpoising, but stressed it was not a significant concern.
"We've experienced a little bit of that," said Key. "We've seen on most cars that it's obviously a factor of a ground effect car that is extremely sensitive to ride heights.
"You can even get an oscillation that can be set off by even a bump and you get this little instability down low and the car comes up and picks up downforce again. So it's a factor of how these cars can work.
"It's not so it's not fixable. There's elements of set-up you can use to try and improve that. We had a couple of test items that appeared to promote it a bit more and we are removing these bits. So you can fix it aerodynamically as well.
"It hasn't really been a topic for us so far. It's not to say it couldn't come back with development of course, but yeah, we suffer from it a bit, but it's not a major concern or major distraction for our drivers."