Alpine Formula 1 team executive director Marcin Budkowski has described the thriving partnership between Fernando Alonso and Esteban Ocon in 2021 as an "older brother, young brother" dynamic.
The combination of 40-year-old Alonso and Ocon, who is the junior partner by 15 years, has been key to Alpine being on the brink of beating AlphaTauri to fifth in the constructors' championship given it has had the sixth-fastest car on average.
Budkowski admits this constitutes "overdelivering a little bit on the pace of the car" with the advantage of having two drivers performing at a high level giving it the edge over AlphaTauri, which is over-reliant on Pierre Gasly to score the majority of its points given Yuki Tsunoda's disappointing returns.
Only 17 points separate Alonso (77 points) and Ocon (60), with the pair working well together to get the best out of the erratic Alpine A521 that has fluctuated from occasionally challenging to be at the front of the midfield to struggling to reach Q3 over the season.
"Every driver pairing is different, but certainly this one is fantastic to see," said Budkowski.
"There is a bit of an older brother, younger brother relationship between Fernando and Esteban.
"Certainly, Esteban looks up to Fernando because of his career and achievements.
"Equally, at the beginning of the year, he was determined to show Fernando how quick he is, and he did that on a few occasions. I think Fernando gained a lot of respect for Esteban when he saw how quick he could be.
"So the two, pretty quickly in the season, gauged each other and observed each other. But they also get on really well."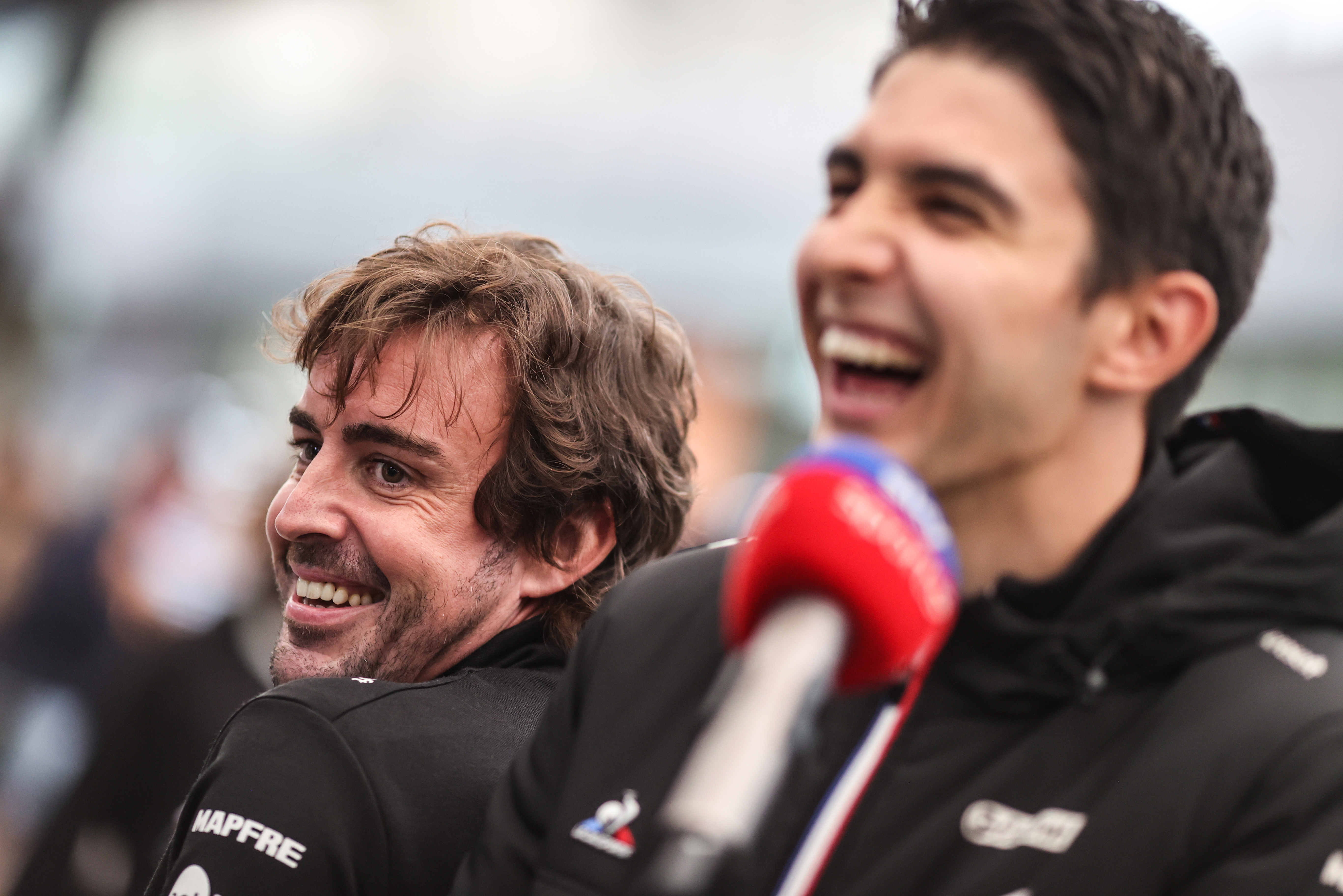 The pair have also shown their willingness to collaborate on track. In Qatar, Ocon produced a shortlived but useful rearguard action that helped to impeded Sergio Perez's chase of third-placed Alonso. At Interlagos, they also worked together in a futile attempt to keep Gasly behind them.
Alonso also played a decisive role in ensuring Ocon closed out victory in the Hungarian Grand Prix by keeping the charging Lewis Hamilton behind him for 11 crucial laps during which the Mercedes driver's gap to the leader was effectively frozen. Given Alpine scored an astonishing 45% of its points in the two races in Hungary and Qatar, these performances have been crucial.
Earlier in the season, Ocon described Alonso as a "fantastic" team-mate, while Alonso has talked up Ocon's qualities. So far, they appear to have worked as well together as Budkowski suggests, with no obvious on-track flashpoints. They have also been relatively well matched, albeit with Alonso having a small but significant advantage over the course of the season.
"The two races where we ended up on the podium, in both races they helped each other, and almost without any need for the team to underline this," Budkowski continued
"Fernando knew exactly what he was doing in Budapest to help Esteban win this race, and when Fernando jokingly asked Esteban to help him in Qatar, Esteban knew exactly what the race situation was and was very willing to do that.
"It was great to see. We've seen that on the track but we see it every day in the debriefs, in all the race preparation. They respect each other, they help each other and they're working together to get the best results for the team."
Alpine had a strong start to the Saudi Arabian Grand Prix weekend, with Alonso and Ocon fifth and sixth fastest in the second free practice session. Alonso said he was "optimistic" after the first day of running.
But with Gasly third-fastest for AlphaTauri, even though Alpine is short-odds favourite to close out fifth place in the constructors' championship there is still work to be done.
"Obviously that third place [in Qatar], together with Esteban's fifth, was a great points tally for us made even sweeter by the fact that AlphaTauri didn't score any – so it was 25-nil in one race," said Budkowski.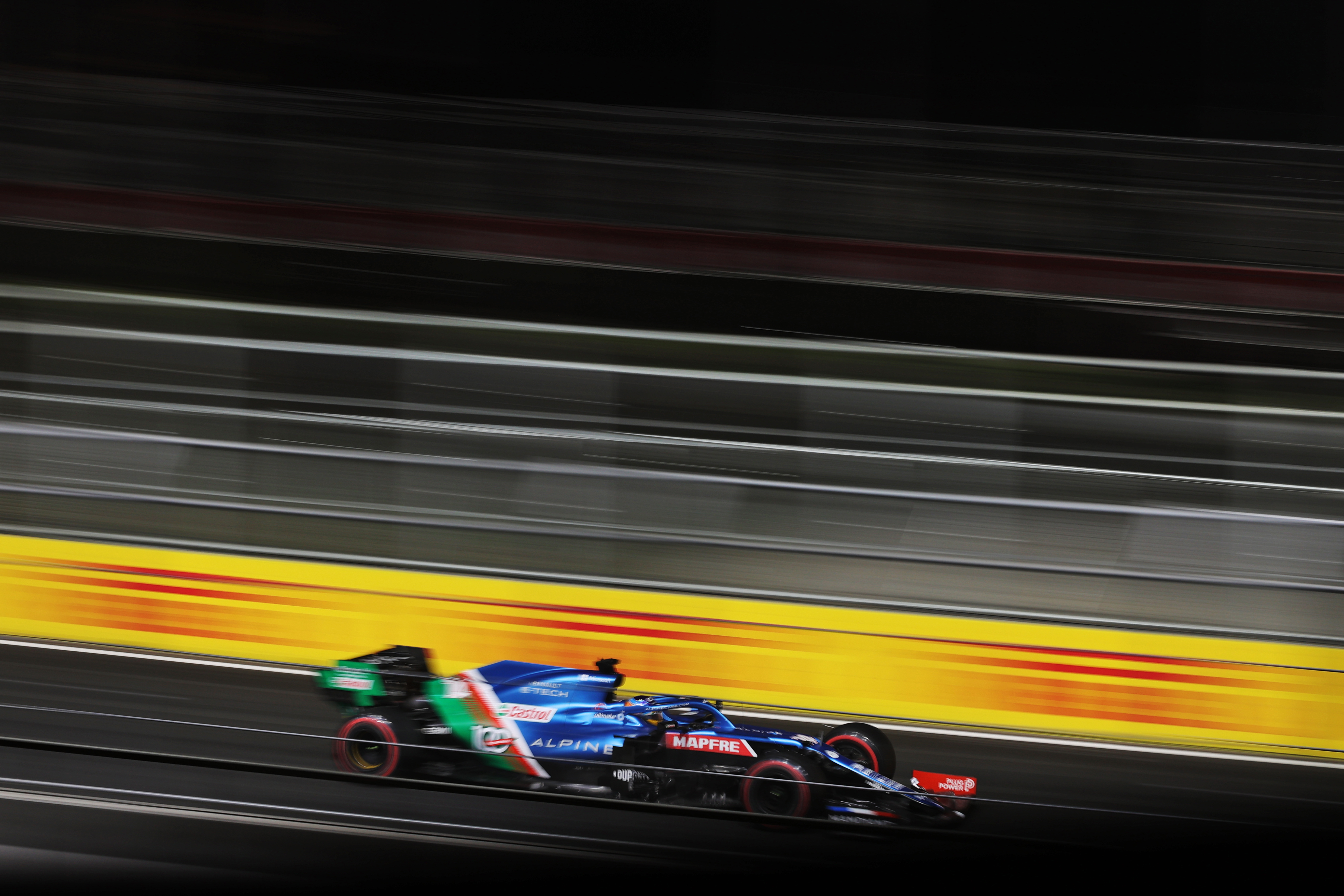 "That's a pretty good result for the championship and certainly that makes us a bit more relaxed and comfortable here.
"But relaxed is the wrong word because there's two races to go and who knows? Especially on a circuit like here, the AlphaTauri could do the same to us and maybe we'll be back to where we were two races ago.
"We're slightly more comfortable going into the next two races but there's still some points to score to make sure we finish fifth."