Red Bull boss Christian Horner has defended the practice of small Formula 1 teams "cloning" designs from their works partners amid this week's controversy over the 2020 Racing Point's similarity to Mercedes.
There have been suggestions at Barcelona F1 testing that the Racing Point RP20 is effectively a copy of its engine and gearbox supplier Mercedes' car.
That follows criticism in previous years of the closeness of Haas and Ferrari's relationship – with Haas taking as much technology from Ferrari as the rules allow – while AlphaTauri has always had varying levels of technology crossover with senior team Red Bull throughout its Toro Rosso era.
Horner argued that such relationships make F1 feasible for smaller teams and potentially made the racing more competitive too.
"I think collaborations do make sense because otherwise teams like AlphaTauri and Racing Point, Haas and even Sauber [Alfa Romeo], if they couldn't buy suspension and gearboxes, that's all R&D that they're going to have to conduct themselves with big amounts of resource," he said.
"Of course, some teams look like they've gone further in their cloning than others, but so long as it complies with the rules I don't particularly have a problem with it.
"For Liberty, it creates more competitive grid, for the teams it makes Formula 1 more affordable.
"Of course, you don't want 10 cars that all look the same, but I think there's elements of the car that is transferable like suspension and gearboxes, for example, that make a lot of sense."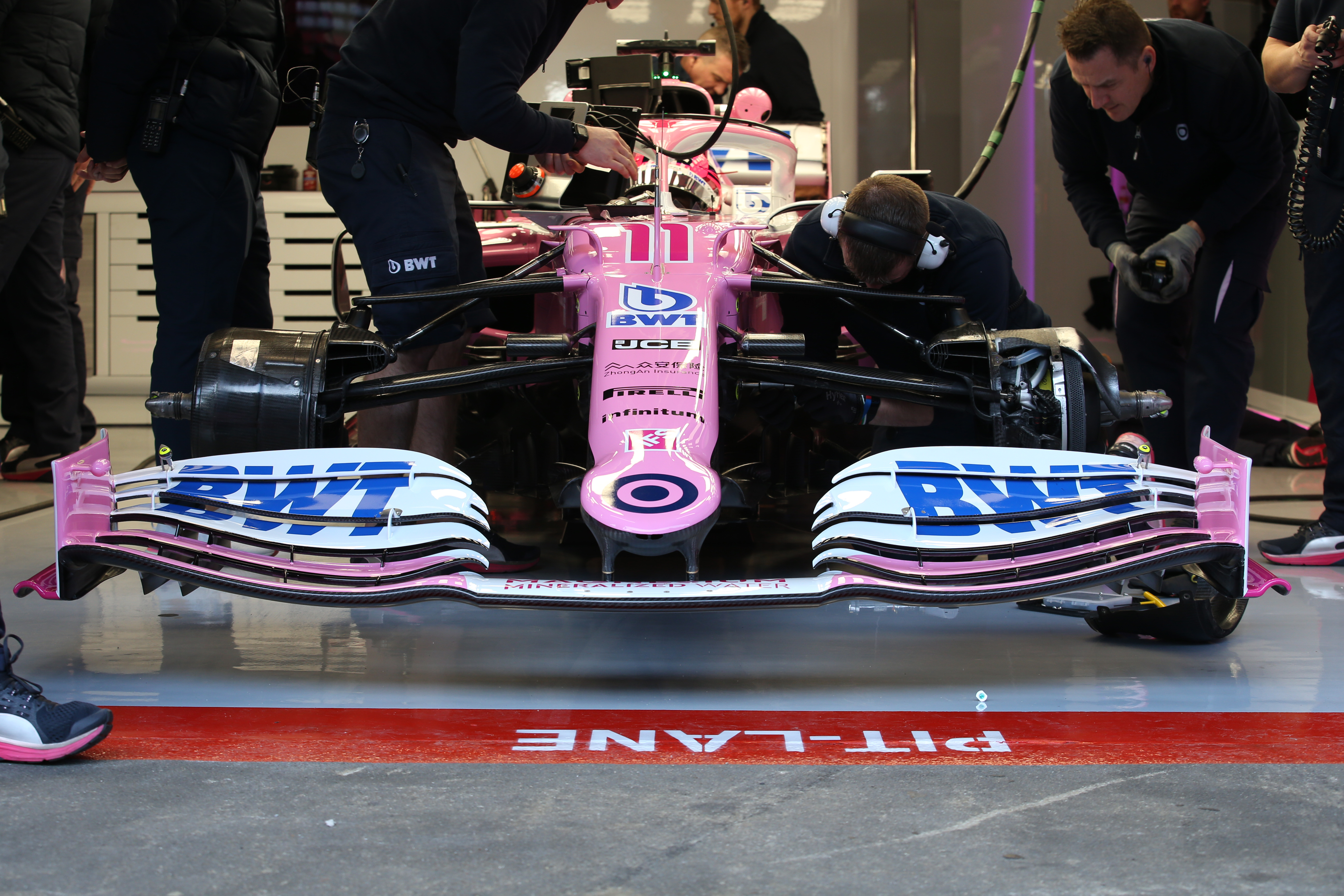 Racing Point technical director Andrew Green said there were clear limits to the assistance his team had received from Mercedes.
"We're limited to the gearbox and some of the outboard suspension," he said.
"All the internal suspension is all Racing Point design. Obviously all that aerodynamic side and the chassis side has to be.
"There is no data transfer that is not allowed in the regulations, it never has been and it never will be. So all that is Racing Point."
But he defended the degree to which Racing Point was following Mercedes' design lead by arguing that it would be foolhardy for a small team that received parts from a larger organisation to try a dramatically different concept.
He said Racing Point had previously tried to take its own design routes and realised it was the wrong strategy.
"It made a lot more sense for us [to move towards Mercedes' design] because of the hardware that you're having to run," Green
"You're trying to try to fight and try and develop a car using a different philosophy from the hardware you're getting. We found it to be a real struggle.
"So I can see why if you're a [partner] team of Red Bull and you get the gearbox and suspension from Red Bull, the chances are you're looking at a Red Bull type philosophy to complement it because that's what it has been designed for.
"You'd be foolish to then think you're going to try and go in a different direction because 'I know better'.
"First of all, try to understand what the philosophy is behind it and then see whether you can do better. Trying to fight against it is a difficult one to do."