Lewis Hamilton receiving a double penalty for a pre-race infringement was the biggest talking point of the Russian Grand Prix.
As well as taking him out of the fight for victory, it also meant two penalty points on Hamilton's licence – leaving him two away from a ban and carrying all of these for nearly two more months.
That decision was later rescinded by the stewards and swapped for a team fine.
Were the penalties unfair? Or can Hamilton only blame himself?
Did it cost him a win, or was Valtteri Bottas set to defeat him today anyway? And what will this mean for Bottas now?
Those are the questions our writers have been considering.
MARK HUGHES
Took the sting out of the race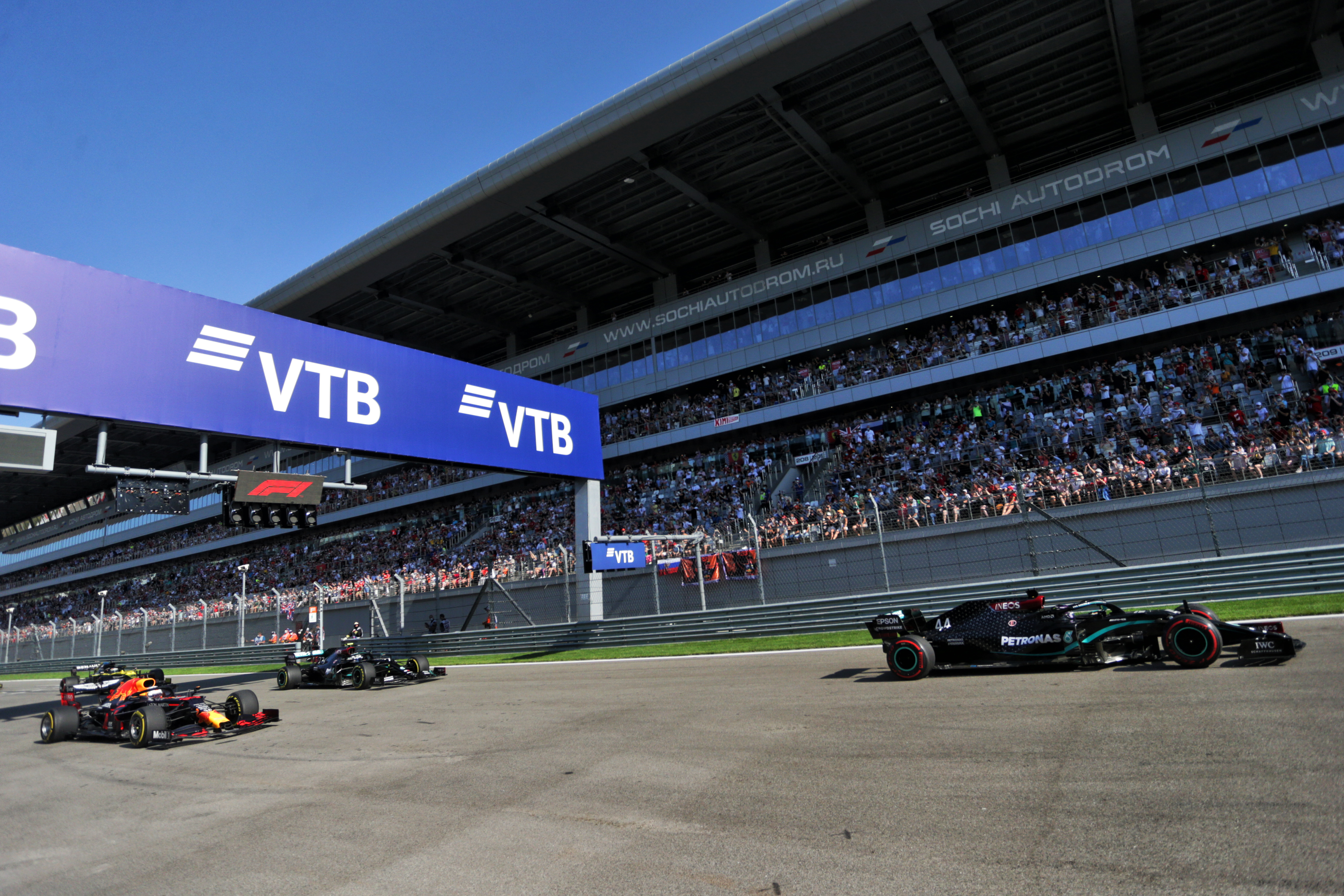 That appears to have been a rare oversight regarding knowing the race director's notes for Mercedes.
You do that, and you might get away with a reprimand. Do it twice and you're inviting the penalty – and if you get a penalty for one, then they're obliged to give you one for the other.
It took the sting out of whether Hamilton could have conjured a win from a compromised strategy. He was still doing great times on those old softs when he was brought in early as a consequence of the penalty.
SCOTT MITCHELL
Careless with the fine details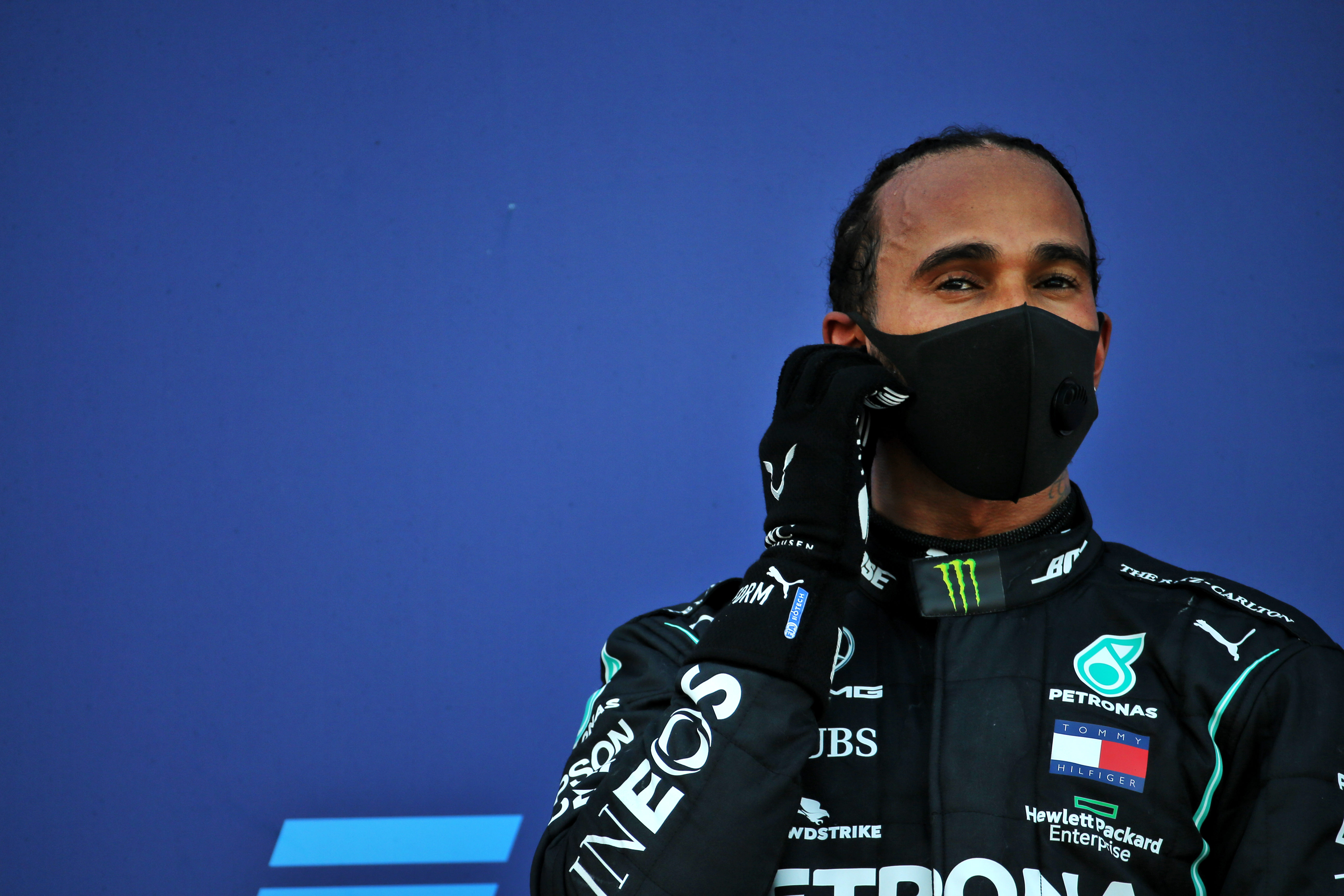 Hamilton's bang to rights. There are specific event notes and part of the sporting regs that prohibit practice starts in the pitlane exit so he can have no complaints.
But it raises two important questions. How did Hamilton make this mistake? And could Mercedes have done something to avoid it?
The answer to the second depends on whether the team knew Hamilton was performing the practice start in the pitlane exit, because the designated area for practice starts was full.
These are important questions because learning from these errors is essential. While it seems like a silly error with minimal consequence in a season Hamilton's dominating, it did edge him close to a one-race ban until the stewards' changed the punishment and it has cost him points needlessly. He's lucky, as is Mercedes, that there's no serious title pressure.
It's the second time in three races Hamilton's not adhered to an instruction within the race director's pre-event notes, after the Monza pit entry issue.
Plus he had a grid drop and licence points for not slowing for yellow flags in qualifying in Austria, although that was not exactly the clearest-cut case.
Hamilton's offences this year have turned possible/probable victories into fourth (Austria), seventh (Monza) and third (Sochi). In a tighter championship battle, that would hurt a lot more.
EDD STRAW
Fair penalty cost us a great battle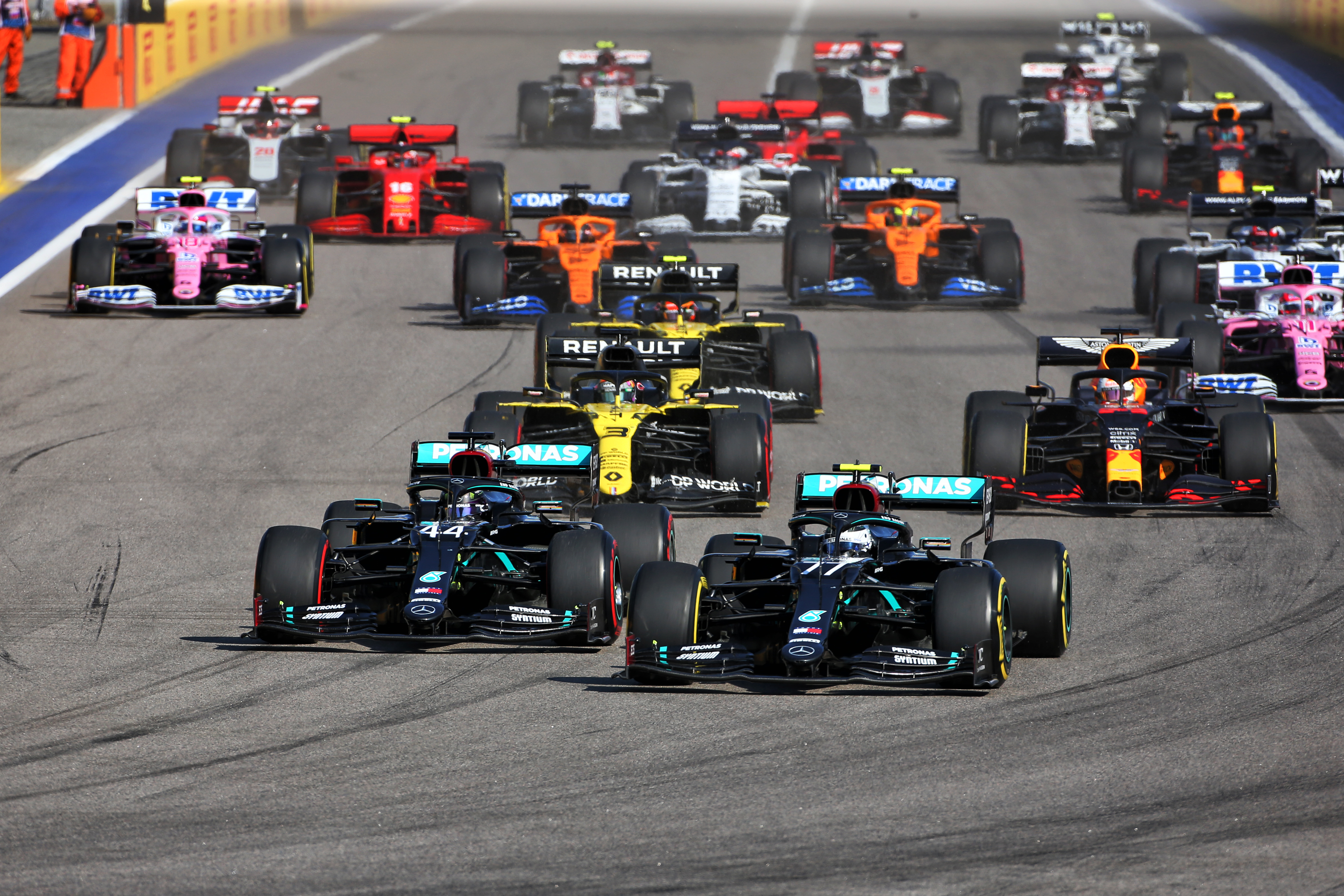 While rules are rules and you sometimes have to have penalties that impact the race even though they are infringements effectively out of competition – which is hardly unreasonable given this was not a difficult rule to respect – it's frustrating that it robbed us of an interesting Mercedes battle.
It was clear after qualifying that the enforced divergence in strategy between the Mercedes drivers, with Hamilton having to use softs against his will in Q2 thanks to his first run time being scrubbed and the first attempt at the second run being interrupted by a red flag, had set us up for a fascinating race.
After all, usually the Mercedes drivers are on the same strategy with the one ahead on the better choice when there is variation.
Hamilton led but would have had to have stopped much earlier than Bottas whatever happened. This not only could have had an impact on the battle between the two, but would potentially have made Max Verstappen a more complicating factor.
Hamilton still would have had every chance of winning, but whatever happened it would have been a more interesting race at the front.
But there is a certain irony that it was starts – albeit practice ones – that proved to be Hamilton's undoing given the main advantage of having the otherwise unfavourable softs was the extra bite it gave him off the line.
GARY ANDERSON
A poor day all round by Hamilton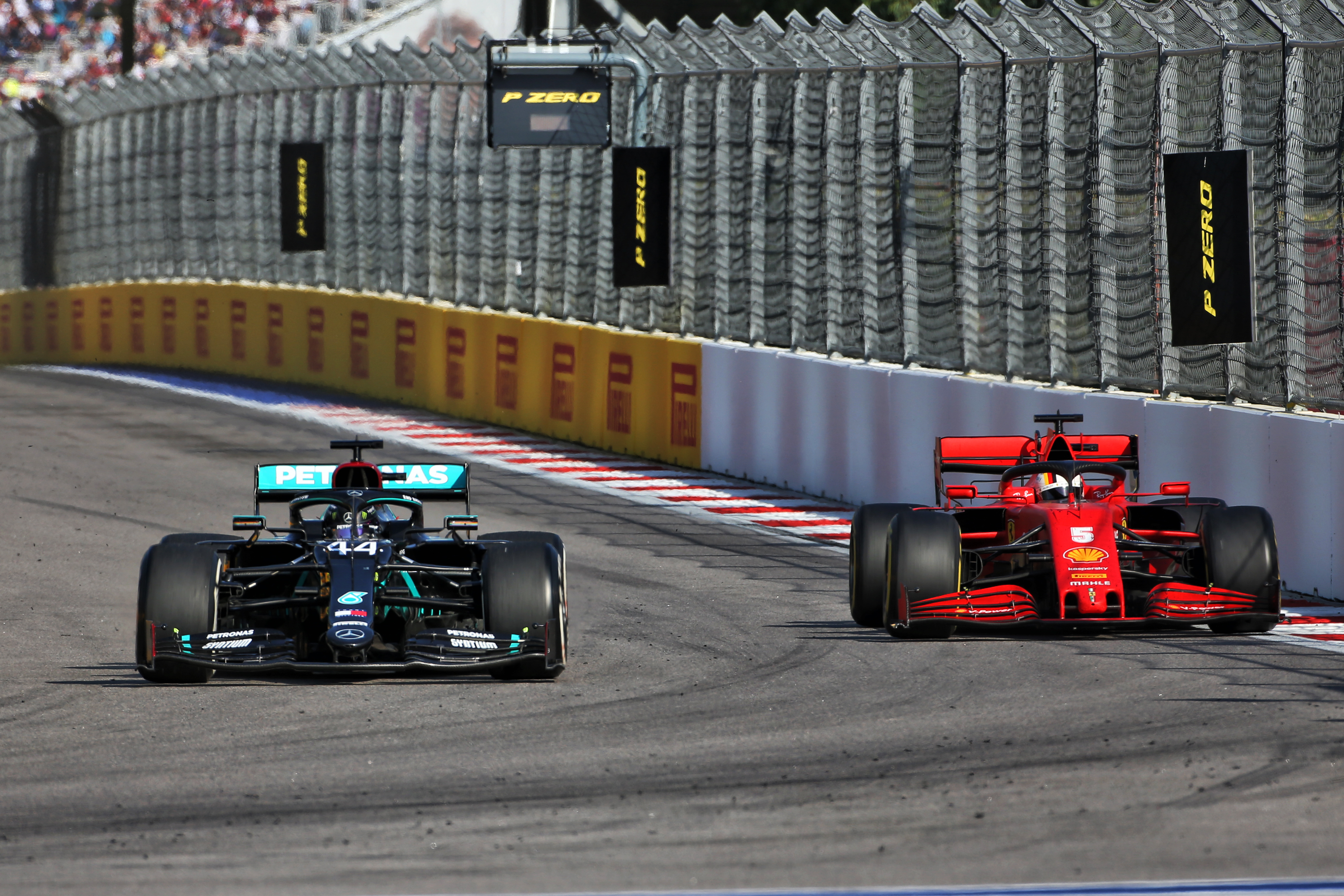 Starting a grand prix with a penalty hanging over you is never the best way to get the best out of a situation, but between Hamilton and Mercedes they managed to create that situation.
The practice start box is in a well known place at every track and the drivers do multiple starts in that area, so why pre-race would the team or the driver decide to go around the corner to where there is no slow lane and, worse still, do it twice?
The regulation is there so that other drivers leaving the pits don't have to cross the white line that defines the pit exit and the track, so I believe the penalty is fully justified.
We saw at Monza with the pit closed lights and Hamilton still coming into the pits that Mercedes seems to lack the understanding of the small print in the regulations. The team needs to do a bit of swatting up on these finer points in the sporting regulations.
However, on top of that Lewis didn't take the penalty well. He had a bit of a verbal battle with Pete Bonnington, his race engineer, and from then on in he lost his mojo just that little bit.
On lap 36, when all the shenanigans had settled down, he was running third and roughly 20 seconds behind his team-mate Bottas and at the chequered flag much the same. Also, the gap to Verstappen in second or indeed Sergio Perez in fourth never really changed.
Matt Beer
Don't let the penalty take credit away from Bottas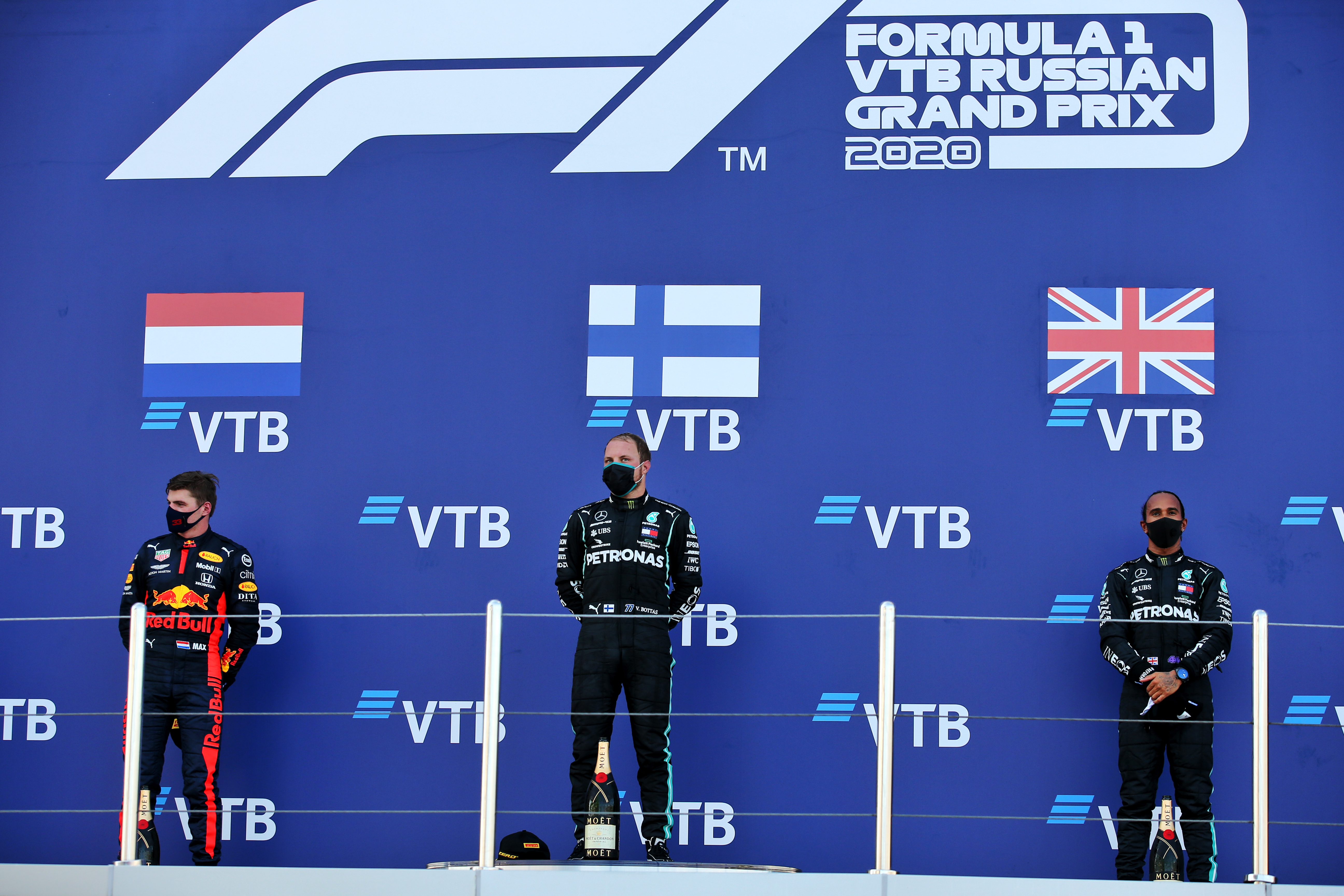 We can't know for sure how much the penalty news – which clearly annoyed him – impacted how Hamilton drove in the rest of the Russian Grand Prix. Or how long he would've been allowed to stay out on his first of softs if Mercedes hadn't been concerned about the extra 10s he'd have to sit in the pits.
But even if we work on the basis that Hamilton lost some pace through being distracted and his strategy being further compromised, Bottas won this race on merit.
Hamilton couldn't build a lead over Bottas when on faster tyres, and it was Bottas reeling off fastest laps once clearly in front.
And it was Bottas producing the fireworks on the first lap too, and nearly getting the lead straight away.
Saturday looked like another episode of 'Bottas falls apart when everything looks promising'. No, he shouldn't have ended up a distant third on the grid when he'd set the pace for most of practice and Hamilton had a very messy qualifying.
But it didn't wreck his Sunday, and it didn't look like it was going to even before Hamilton served that penalty.