Lewis Hamilton described the Istanbul Formula 1 circuit's lack of grip as "terrifying" and said the surface is "Shit with a capital 'S'" after Friday practice for the returning Turkish Grand Prix.
F1 is back at Istanbul for the first time in nine years and the circuit was recently resurfaced as part of the effort to make it suitable for the championship following its late addition to the coronavirus-hit 2020 calendar.
The track was also washed on Friday morning which left damp patches in FP1, but the bigger concern was the absence of grip from the new surface.
Several drivers including Hamilton complained it was like driving on ice and when Hamilton was asked how it compares to the scary experience of driving in those conditions in a road car, he said: "Same thing. It's terrifying the whole way round.
"It's almost like there's wet patches all over. You're on slicks, you're accelerating, and it goes so fast.
"It's because basically you're way, way below the temperature window, the tyres are so hard, and if you're 10 or 20 degree below or over they're not working.
"For some reason this surface is so smooth. The older surface is so much more open between the stones, so it works the tyre more.
"This is super closed and flat and shiny. I guess the oil seeps from the tarmac or whatever they put down."
He added, laughing: "It's Shit with a capital S!"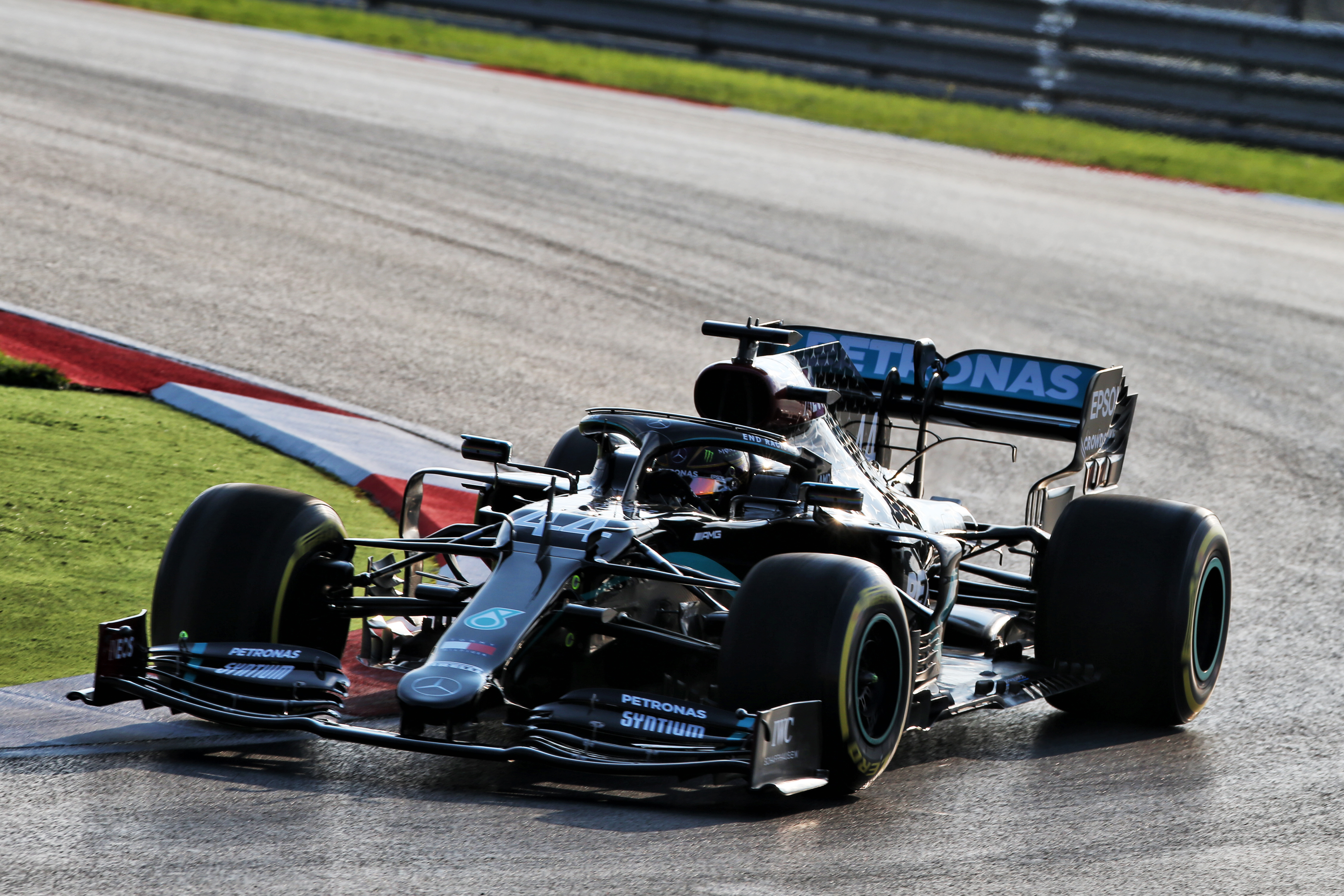 Hamilton ended Friday practice fourth-fastest, more than two tenths behind team-mate Valtteri Bottas and almost a second slower than pace-setter Max Verstappen.
The championship leader, who can win his seventh title this weekend, said it was "a bit of a disaster" and bemoaned the impact the new surface has had on an otherwise popular layout.
"This track is such a fantastic circuit," he said. "And I really don't fully understand when they spend millions to redo a surface.
"I know it's been sat around for a long time. They could have just cleaned it, maybe. Instead of wasting all the money.
"Now the track is worse than Portimao was when we first went there [last month for the Portuguese Grand Prix].
"For us the tyres aren't working. It's like an ice rink out there. You don't quite get the enjoyment of the lap you normally get at Istanbul and I don't see that changing."
Team-mate Bottas said the experience of driving was "quite far away" from a normal style in FP1, in which several drivers were sliding through and exiting slow and medium-speed corners, and that it was a "pretty extreme" version of problems F1 has encountered before on low-grip surfaces.
Bottas said the soft tyre was "by far the best", even though it created some graining issues, and added that Mercedes now faced a difficult task to decide which direction to go for the rest of the weekend.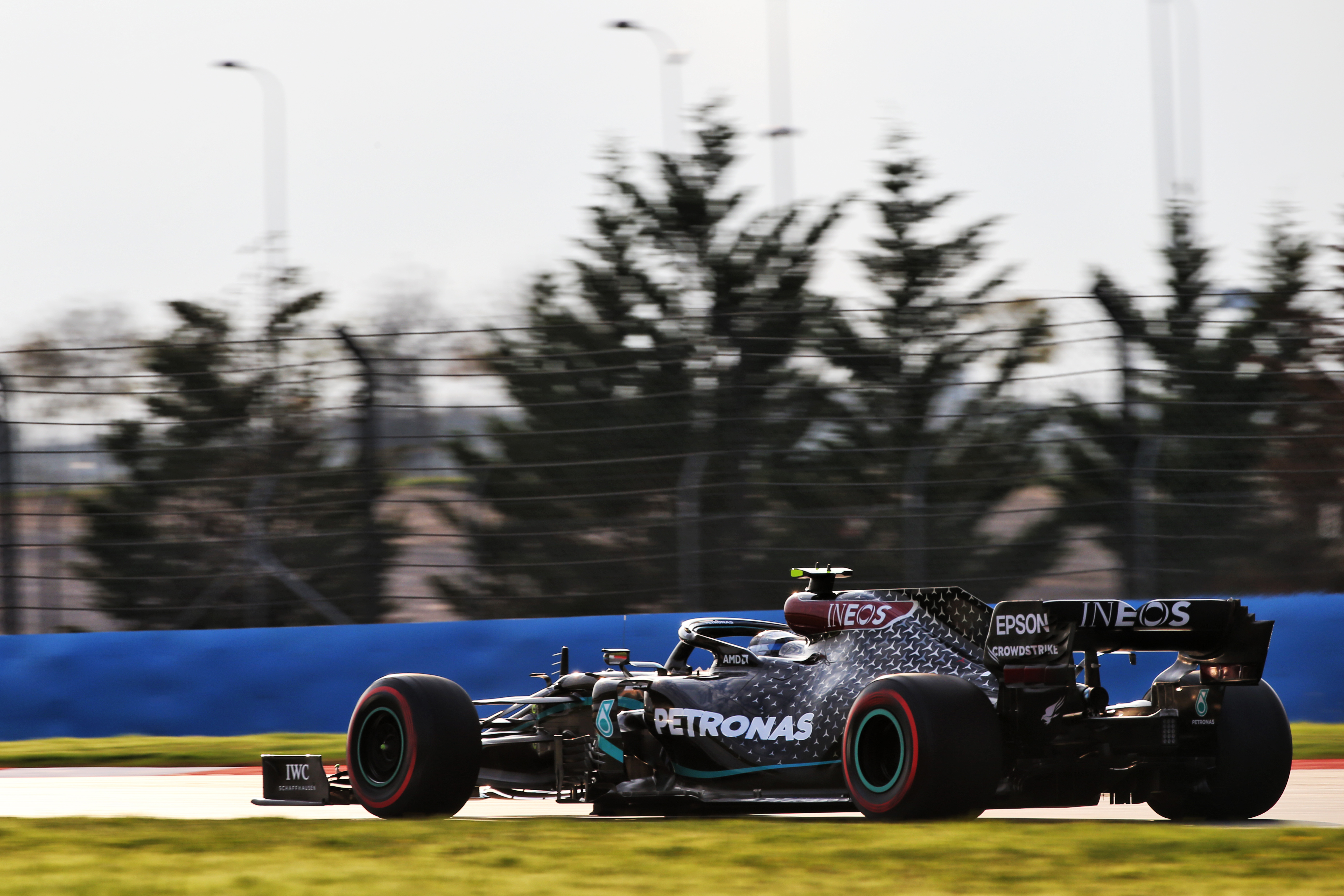 "The track will evolve a lot and there's a lot to learn," he said.
"It's really tricky now to make the right decisions for strategy for the race."
Hamilton agreed that the soft tyre was a better tyre, describing the hard as "useless" and the medium as "so-so".
But he admitted that Mercedes needed to do a better job of working out how to handle the unique challenge at Istanbul, noting the performance of other teams as proof that it can improve.
"I've not changed a single thing with the car because if the tyres aren't working you don't know what the issue is," he said. "It's just tyres.
"You see others are getting them to work. You can go one lap to the other and find a second because the tyres worked in a couple of corners.
"The Red Bulls are doing really well with it and we've definitely got work to do to see what we can change."