Formula 1 world champion Lewis Hamilton was pleased to end a 103-day driving absence feeling like he'd "never left the water", after testing Mercedes' 2018 car at Silverstone.
Hamilton completed Mercedes' two-day test at the British Grand Prix venue, taking over from team-mate Valtteri Bottas.
The test was primarily for Mercedes to sample new coronavirus safety protocols that will be in force when the F1 season finally begins next month.
But it also facilitated a return to the cockpit for both drivers, who had not been in an F1 car since 2020 pre-season testing ended on February 28.
"I didn't feel like I ever left the water so that's a positive," Hamilton reported after being reunited with the W09.
"Every time you take a big break, it's 103 days or something, you always wonder whether you can still drive. It's a good feeling to know I can!
"I'm ready, I feel fit."
Hamilton has kept a low profile in the months since the Australian Grand Prix was cancelled just before practice began.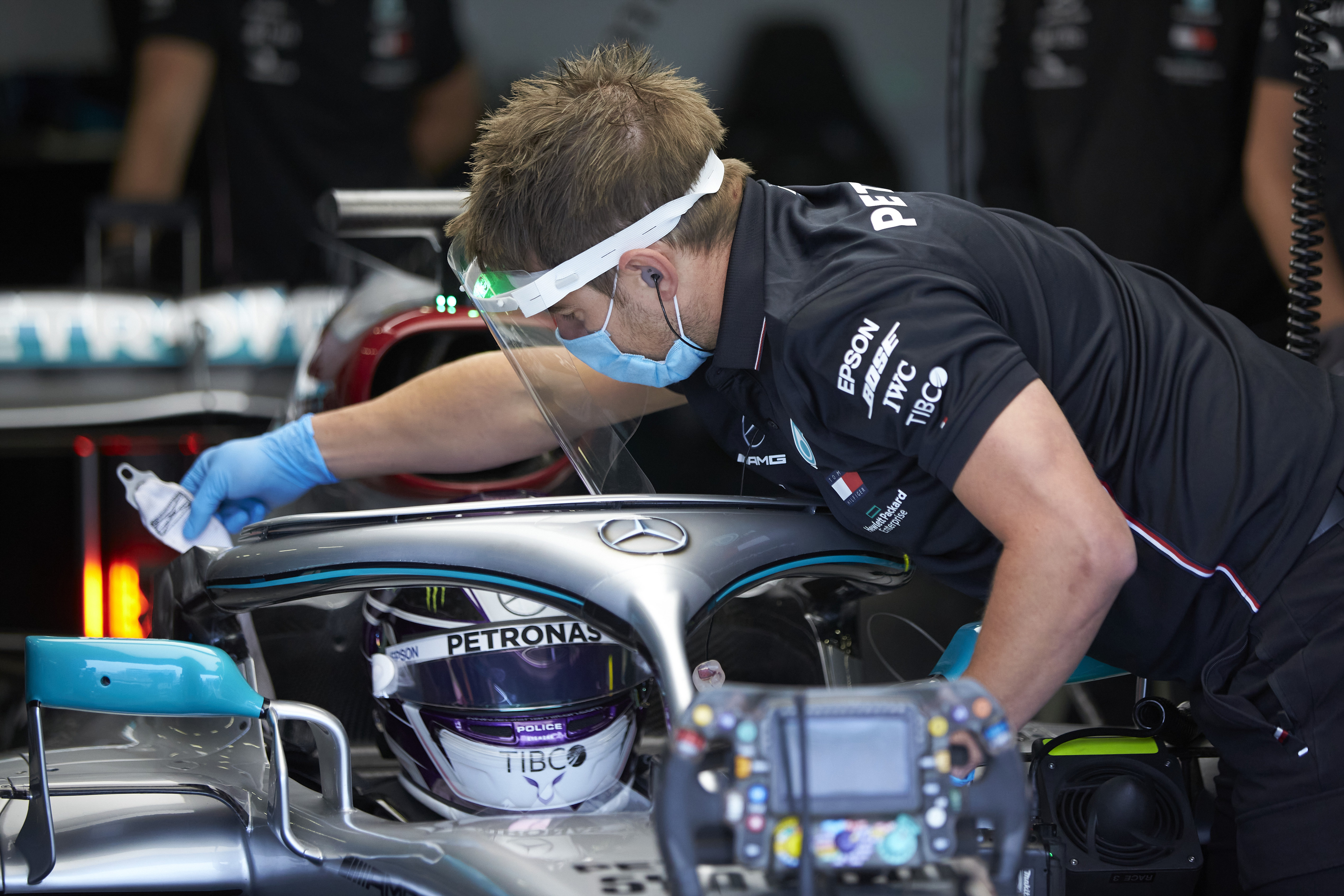 In Mercedes' in-house videos during that break he has spoken about his desire to hit the ground running in the season-opening Austrian GP in July as if Mercedes has completed every race weekend that should have been held before then.
And he said on Wednesday that he found driving the 2018 car – with teams only allowed to run older machinery outside of official testing bar a small 'promotional day' dispensation – both enjoyable and beneficial.
"It felt great to be back in the car, a lot of fun," said Hamilton.
"When you leave the garage the first time you get this buzz, it doesn't matter how many years you do it, it always feels new and fresh.
"This is an older car but it still felt fantastic.
"We got through a solid programme. Valtteri's day was dry, my day started off wet and it was a quite greasy Silverstone track but I grew up with this kind of weather here so I'm used to it!
"I was still able to get a good feel of the car."