Lewis Hamilton says Formula 1 "needs to do something" about Red Bull breaching the championship's first cost cap or else scrap budget limits altogether.
Having narrowly lost out to Red Bull's Max Verstappen in F1's controversial final-race title decider last season, Hamilton was always going to face questions from the media once the FIA confirmed it thinks Red Bull breached the cost cap in 2021.
Hamilton was initially reluctant to say much on the subject during the pre-event drivers' press conference at the US Grand Prix, but began to open up a bit more after being told some of his fans believe last season's championship outcome should be reversed if Red Bull is found guilty.
"I do think the sport needs to do something about it," Hamilton said. "If they're relaxed with these rules then all the teams will just go over [the cost cap] and spend millions more, and then only having a slap on the wrist is obviously not going to be great for the sport.
"They might as well not have a cost cap in future."
Red Bull is maintaining innocence for now, while the FIA is understood to be ready to offer terms for Red Bull to admit breaching the cap and accept a lesser penalty rather than risk a harsher sanction by fighting the verdict.
Having soul-searched long and hard in an effort to move on from the controversy of Abu Dhabi, Hamilton clearly doesn't fancy reopening old wounds in a different way. He spoke of "not giving it any energy", focusing on "things I can generally control" and "how I can win another championship".
But he also discussed "integrity" and the importance of this moment for F1 to make the right decisions and not alienate fans further.
"I do believe Mohammed [Ben Sulayem, FIA president] and his team will make the right decisions," Hamilton said. "I have to believe that. I want to give them the benefit of the doubt, naturally.
"I don't think the sport's trying to make mistakes. We're going to continue to be coming up against hurdles, but I do think when we talk about integrity it's how we navigate through those while keeping the core values, while being transparent, and being true to the spirit of what the regulations were put there to police.
"It can be a confusing time for fans. Without the fans this sport is nothing, so we've just got to hold on to those values."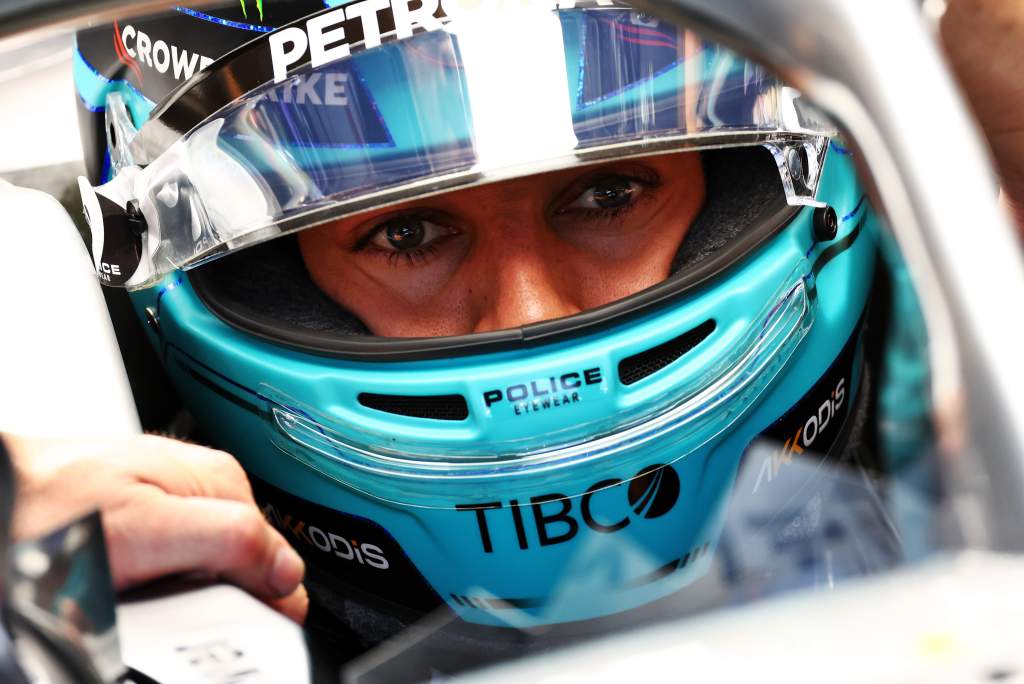 Hamilton's current team-mate George Russell says F1 drivers have "been assured of transparency" by the FIA and calls this a "defining moment for the sport". He believes whatever punishment is handed down has to "take performance away" from Red Bull's car, otherwise it will simply accept any financial penalty as a price worth paying.
"A fine which has got nothing to do with their overall development or performance, definitely would not be suitable," Russell said.
"Even if the fine was 100-odd million they would probably take that and be happy with that punishment, whereas if you're talking reducing their cost cap or the amount of time they can go into the windtunnel that is truly damaging.
"We live in such a technical world, where every small detail – if you go beyond the limit you're punished, whether it's coming in with 100g too little fuel, or your rear wing in Brazil [2021 qualifying] with Lewis 2mm too wide, you're disqualified and punished accordingly."
Russell's predecessor at Mercedes, Valtteri Bottas, argued for a penalty that "really hurts" echoing suggestions from Ferrari's Carlos Sainz that the FIA needs to set a precedent that discourages all teams from having an "appetite" to overspend.
"Rules are the rules and if you don't follow them there should be a penalty that really hurts, because you don't want anyone to have the appetite to maximise something for one year and risking with the budget cap," Bottas said.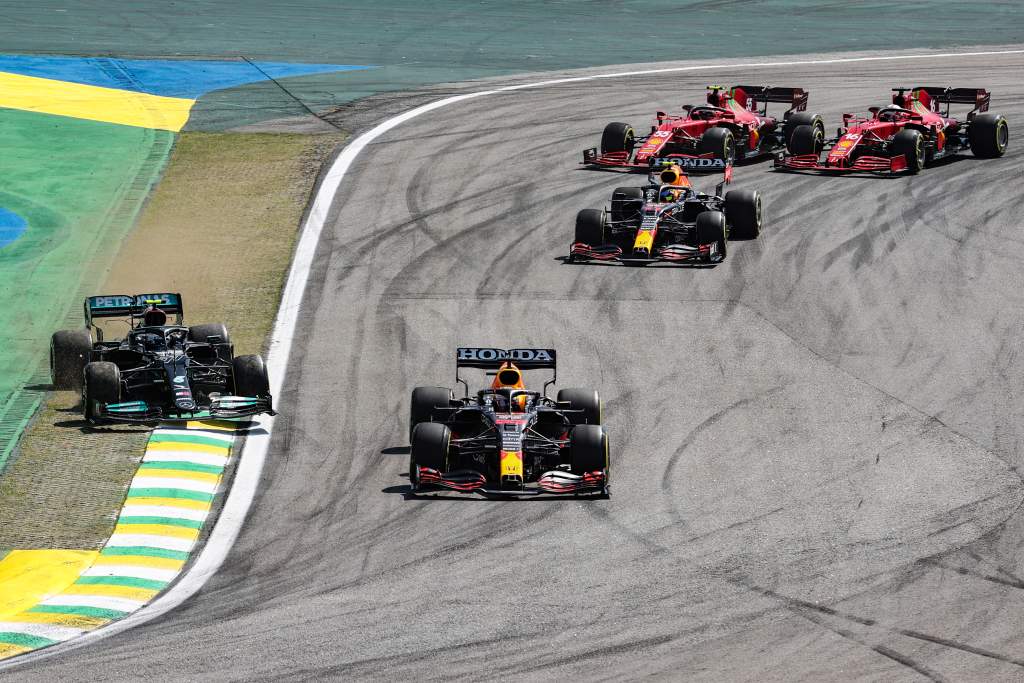 "I personally hope that it's going to be a strict and harsh penalty because that shouldn't happen. Let's hope it's a really good penalty that really hurts them because I was in the fight last year for the constructors', yes we got that but we missed the drivers' by a few points and a few millions can make a big, big difference."
Ferrari has been consistently critical of Red Bull's development rate under the cost cap and Sainz reiterated Ferrari's contention that even small overspends could make a big difference to car performance.
"We all know how much one, two, three, four – I don't know what's the number – million can make to car development and car speed in Formula 1," Sainz said.
"That's why years ago the top three teams were spending 350million and now we're spending 150[million] to get these things under control.
"It needs to be fair play for everyone and if there's a cost cap it's there to be followed. I just hope the FIA takes the right decisions to make sure everyone follows it."