Mercedes boss Toto Wolff says Lewis Hamilton's Spanish Grand Prix charge reminded him of the team's championship-winning cars and believes it can "get there" back to Formula 1 title contention.
Porpoising woes left Mercedes struggling in the opening five races of the season, but it's Spanish GP upgrade package allowed the team to mix it with 2022 pacesetters Red Bull and Ferrari throughout the Barcelona weekend.
George Russell qualified fourth and moved into the race lead following Max Verstappen's Turn 4 error and Charles Leclerc's retirement. He would eventually fall behind the Red Bull duo to third but still enjoyed his most competitive showing of the year.
His team-mate Lewis Hamilton qualified sixth but fell to the back of the pack when he clashed with Kevin Magnussen on the opening lap.
Hamilton then charged his way back through the field, setting a series of fastest laps before overcoming Carlos Sainz for fourth place. He had to concede the position due to cooling woes in the closing laps, but he still came home in fifth.
"With Lewis, we had probably the fastest race car today," Wolff claimed after the race.
"He was 50 seconds behind at the end. And he caught all the way up, and at stages, in the race, he was the quickest, and that shows the potential that the car has.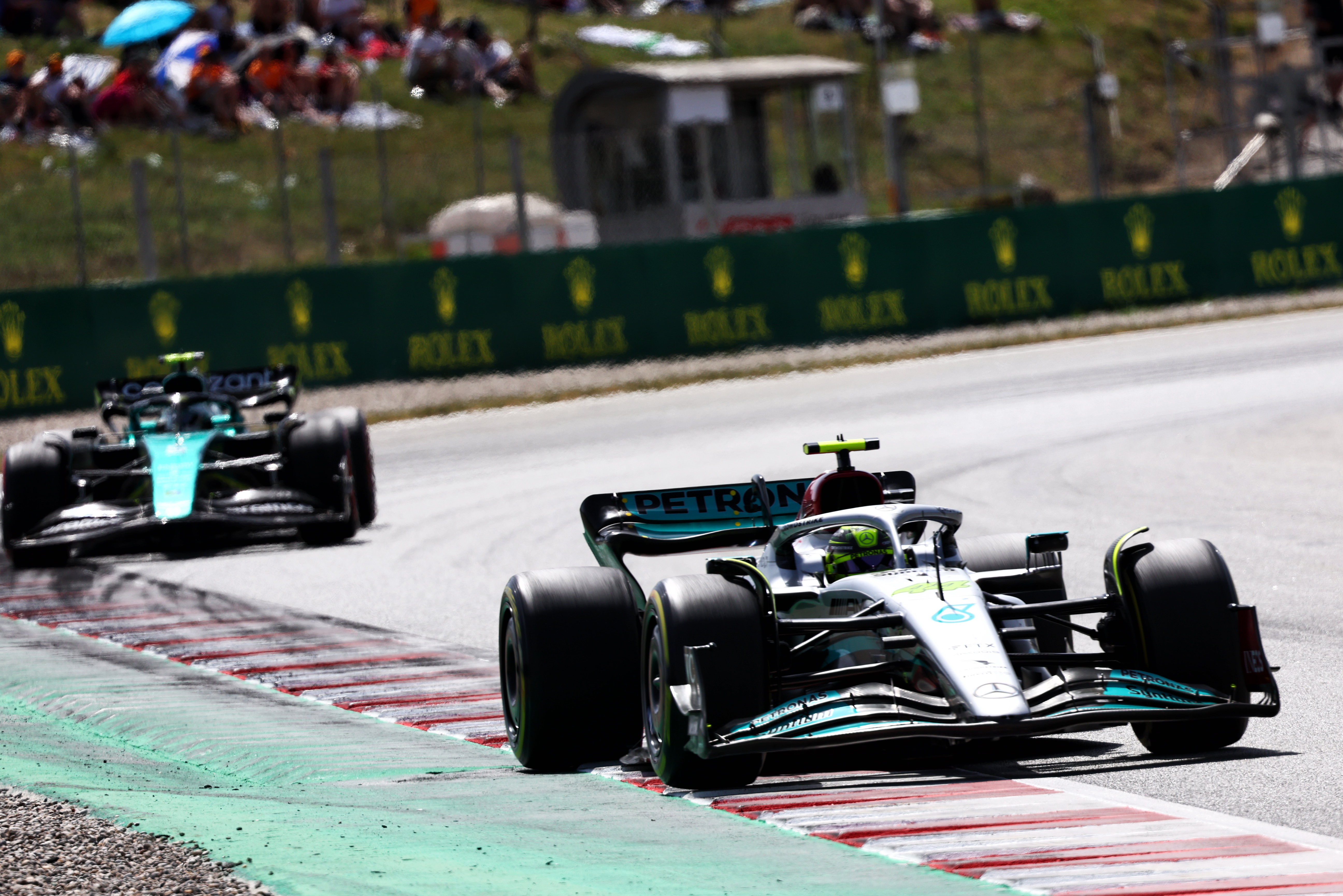 "That looked like a world championship-winning race car that he was driving, that would have not been possible in the previous races.
"That reminded me of last year and the years before when a car is really on the top of its game. And the driver."
Wolff later clarified what he meant by "world championship-winning race car".
"I've seen a race car today that reminded me of the race cars of previous seasons, where you're 30-plus seconds behind the whole field, and you come all the way to the front and near the podium," he explained.
"And that is very encouraging and shows that we've made another step."
Wolff was inevitably asked what that meant for Mercedes' title hopes. The team is third in the constructors' championship, 75 points off leader Red Bull.
Russell is its highest-placed driver in the standings; fourth and 36 points off the top.
"Can we fight for a world championship? Well, we bet we can," Wolff added.
"But we just need to have a car that is able to finish first and second. And I think we have reasons to believe that we can get there.
"But also, if you look at the odds they are against us. But motor racing is a different ballgame.
"We've seen today that Ferrari didn't score a lot of points although they should. We are absolutely pushing flat out in order to bring us back into the game."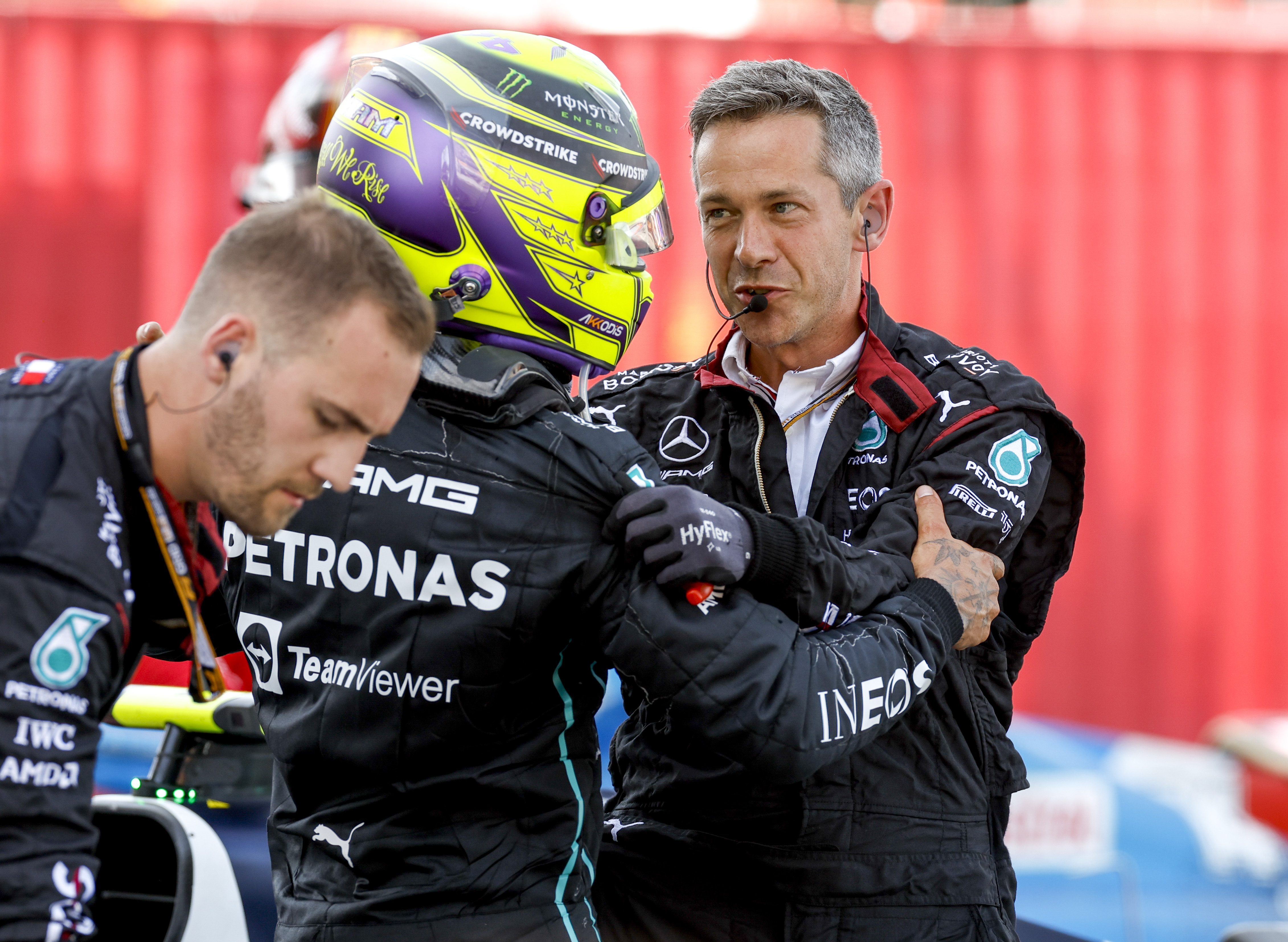 Hamilton echoed Wolff's positivity, believing Mercedes can "definitely" win races again.
"A race like that is like a win and feels better most often than a win when you have come from so far back," Hamilton said.
"I had to get through a lot of adversity in that race starting so far back [after lap one].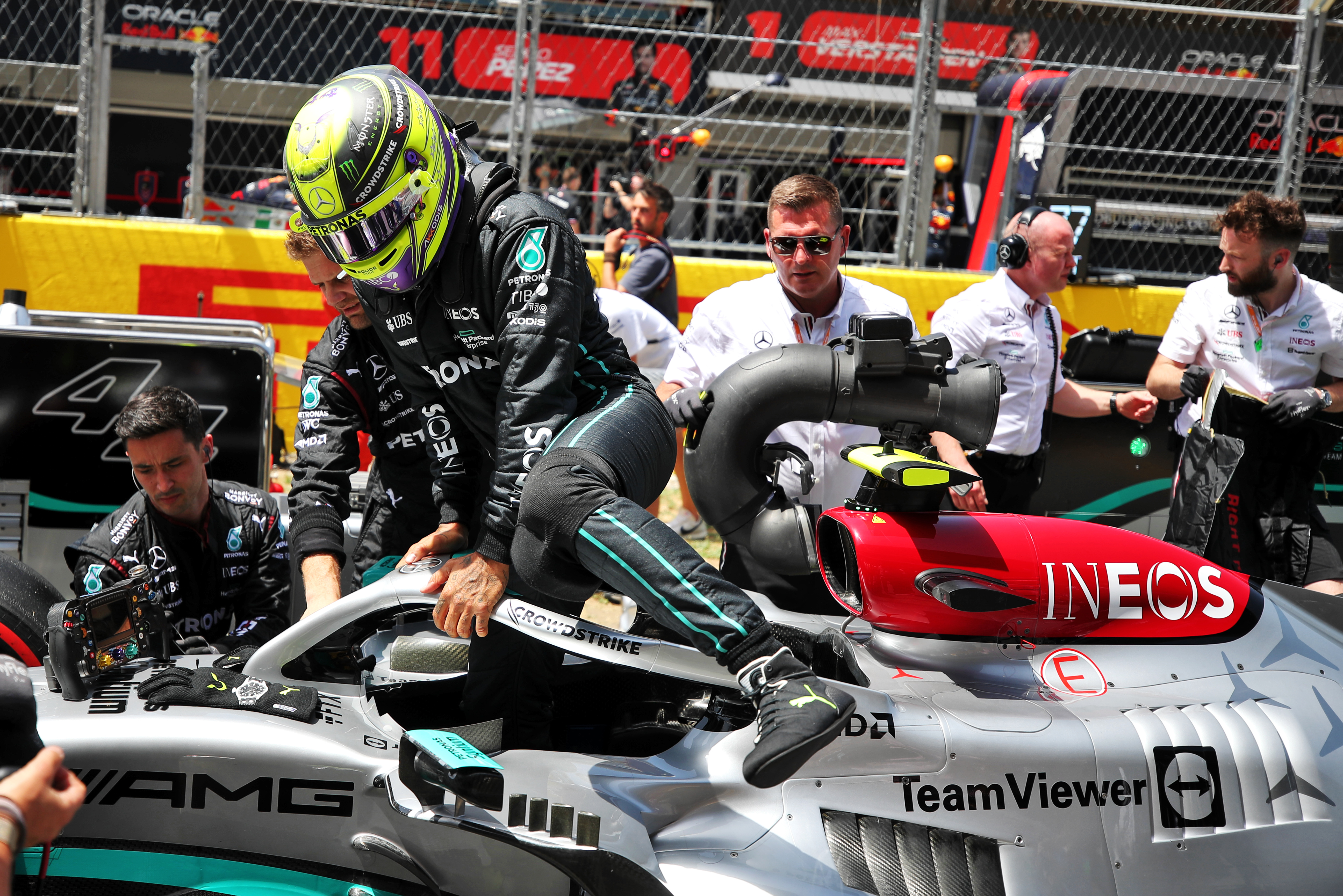 "There was a young girl I spoke to yesterday who was my inspiration, Isla, five-years-old and terminally ill and she said, 'Can you win the race for me tomorrow?' I was like, 'I don't think I can win the race but I will give it everything'.
"We have made a lot of improvements with the car, the race pace is much better.
"We have some improvements to make in qualifying. Our cars were a little different. They experimented with something on George's car which ultimately ended up being the better way to go in qualifying and maybe in the next race I will take that on.
"It is a great sign we are going in the right direction and that gives me great hope that at some stage we will be fighting for a win."