The Alpine Formula 1 team has brought a new sidepod and underfloor design to the British Grand Prix.
As usual, we can't see much of the actual underfloor to see how it works. But the outer edge detail, albeit following a similar philosophy, has changed slightly.
The rear section just in front of the rear tyre now has an upward curve to its outer edge, while the small tunnel slightly further inboard indicated with the yellow arrow is more defined.
This will reduce the switch effect in the downforce levels created when the floor gets near the ground.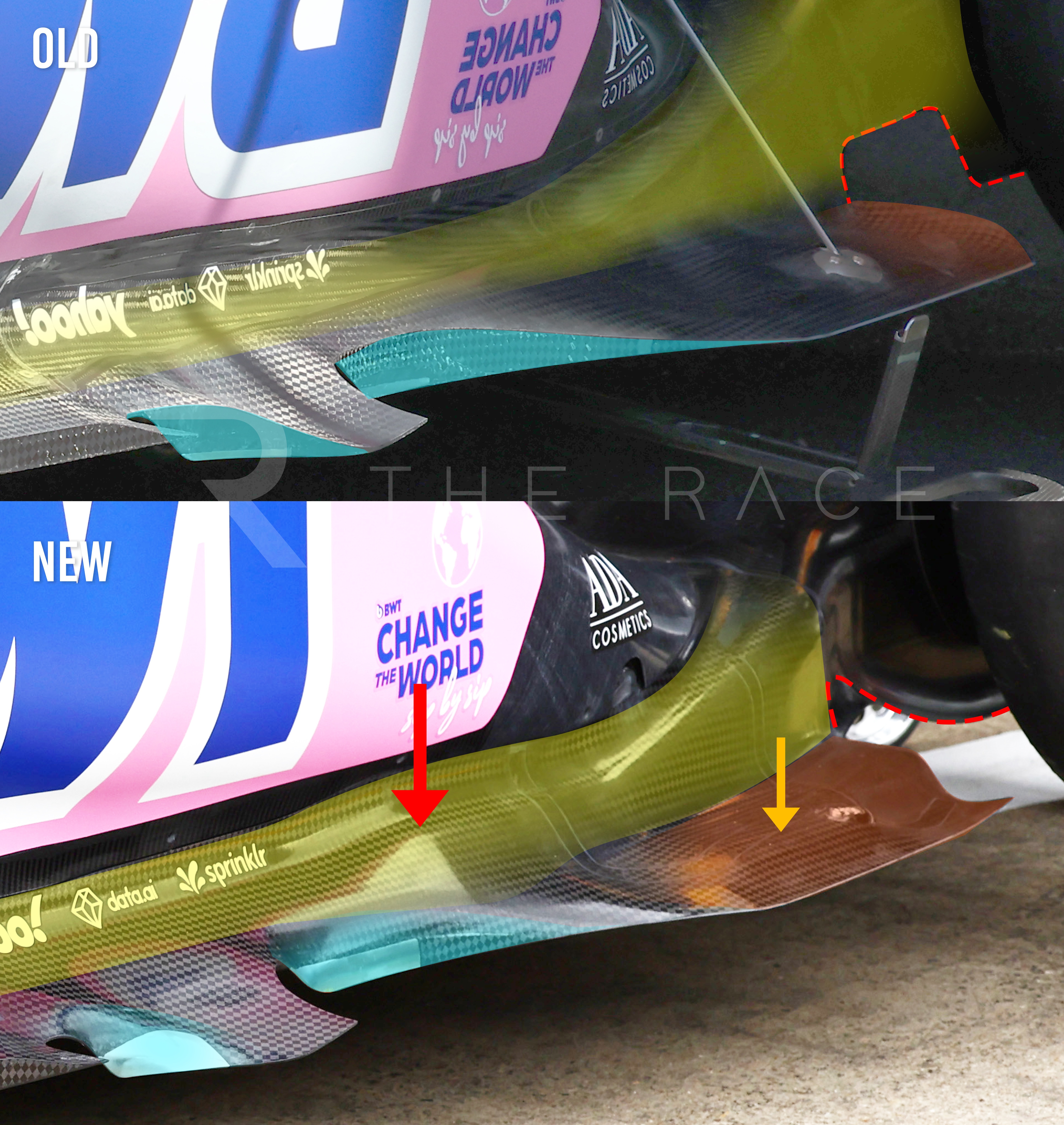 There is also a smaller diffuser side entry hole (red dotted line). This will mean less of the tyre squirt – the phenomenon whereby airflow is squeezed into this area by the tyre rotating on the track surface – will be allowed into the diffuser area.
The intersection to the sidepod now offers a little more support to the floor and the red arrow is pointing to what is a step in the underfloor surface.
This is done to increase the airflow velocity and, in turn, suction in a local area where it is possible to manage the sealing detail of the outer floor edge.
Moving onto the sidepods, these upgrades are clearly there for all to see. The change is an interesting one as it follows along the lines of the Ferrari sidepod top surface.
We are now seeing teams moving to one of two broad concepts – the Red Bull or the Ferrari approach. Not many seem to be jumping on the Mercedes bandwagon just yet, time will tell.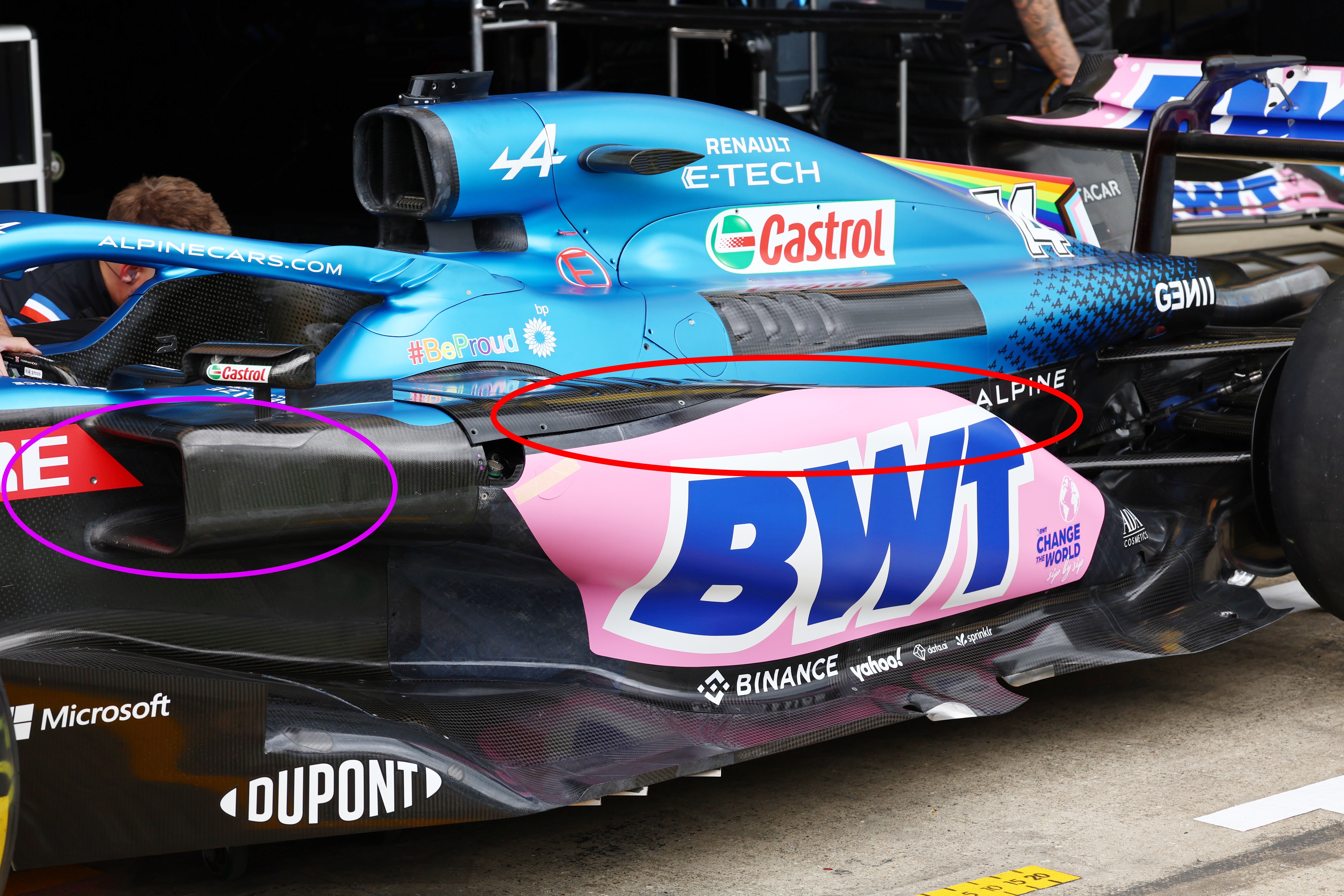 Early in the season, Alpine introduced the raised section on the outer upper corner of the sidepod (red ellipse). Then came a revised intake and sidepod front corner undercut (magenta ellipse).
Now, it has lowered the inner section of the sidepod top surface (red arrows).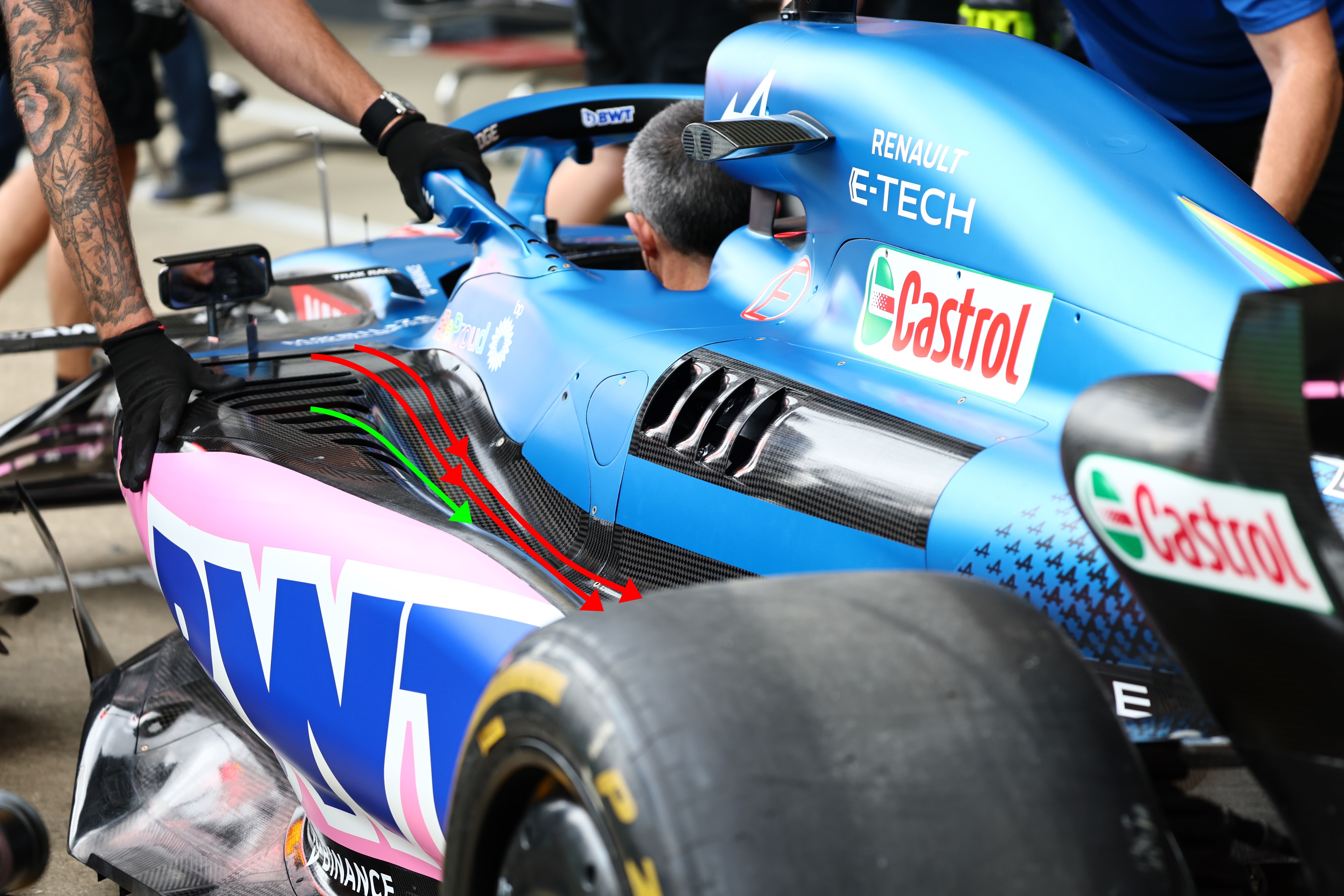 This will also improve the performance of the cooling louvres (green arrow).
This lowered section will improve the airflow to the central section of the car, which in turn will improve the flow to the beam wing and central part of the diffuser.
It's a different concept, but the outcome should be similar to what Red Bull has also introduced.