From the first time the lights go green at the end of the pitlane for the start of testing on Wednesday morning, bits and pieces will be arriving daily.
But it's still very important to have your testing programme clearly planned. This will allow you to make the best of this year's reduced testing time, with only six pre-season days spread over the two tests – a reduction of 25% compared to 2019.
The first test will be more about 'discovering' the car. Yes, all the simulations will have been carried out back at base but still, making sure those simulations and your predicted aerodynamic data correlates with the what happens to the car on the track is important.
Before any development programme can be put in place and validated, each team needs to define the direction.
To do this it needs to be confident that what it expected from its starting package is actually being delivered. If not, you have to find out what areas are leading to the lack of correlation. It's basically a waste of time to develop components that are already not working correctly.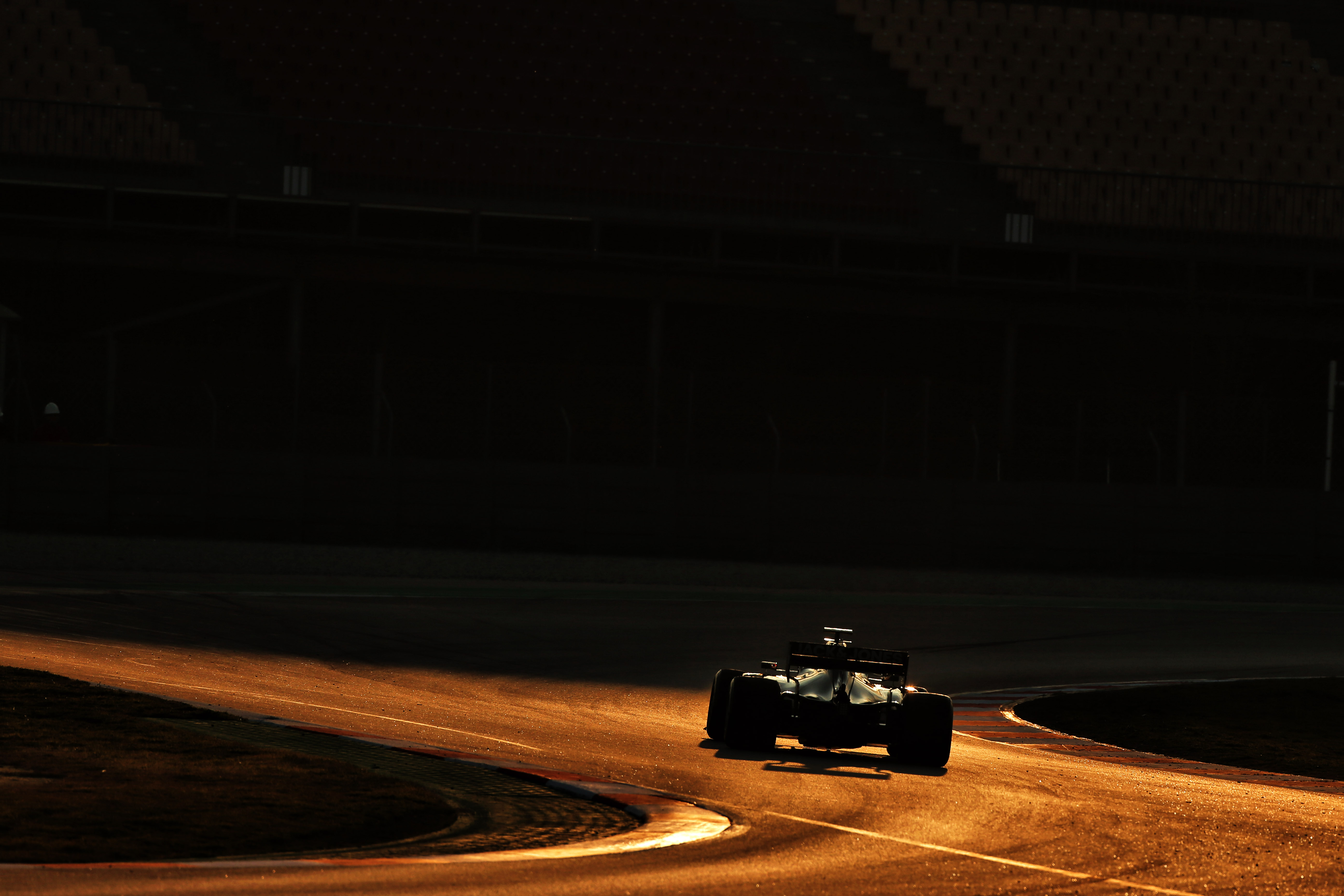 There is also the old added caveat of whether anything that comes from pre-season testing will mean anything when the teams get to Albert Park for the first race of the season.
The old question that I was asked on many occasions was 'are you nervous or excited at the first test?'. Well, it's a bit of both. You are always nervous because it's a new package that you have created, but excited to see it hit the track for the first time.
No matter what teams say, it's that first decent run that really gives you an understanding of whether you have achieved what you think you have.
If a driver can do something like five laps, they will have a pretty good idea of what they have underneath them so the first feedback is usually the best to get a reference from. After that, they tend to adapt to what they have.
One thing I always found is that if you have any airflow separation problems from anything running near the ground that you hadn't predicted from your windtunnel research and don't fully understand why it is happening then the problem will simply multiply itself when you get to circuits where the ambient and track temperatures are higher. In reality, that's most circuits.
So for this first test, what will the teams be up to? Well, all three days will blend into each other but there will be a clear plan for each day.
DAY 1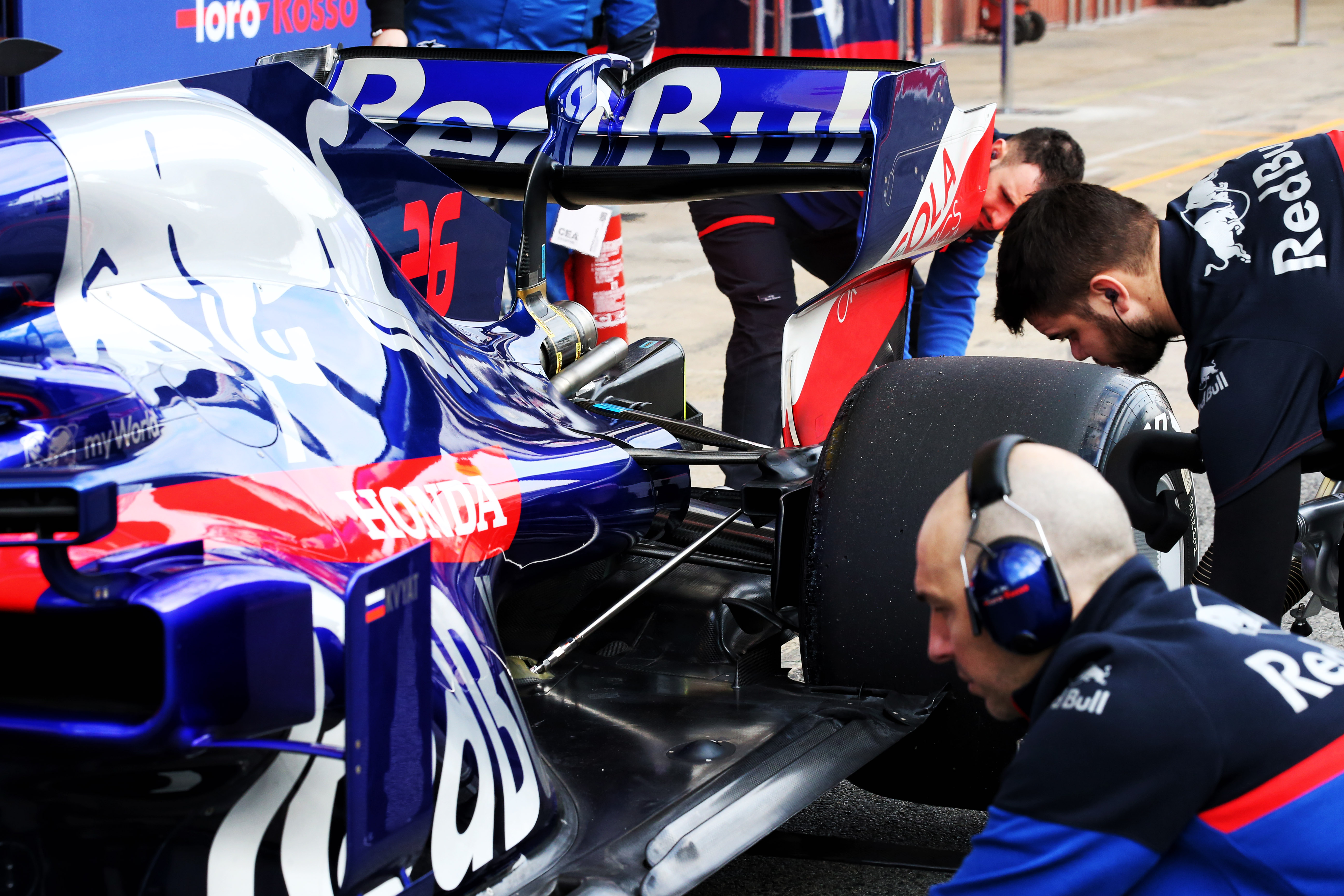 This will mainly be about system function and correlation with the cooling requirements. As I said, the temperatures both ambient and track will be lower than what will be experienced when the season really starts, but each team will have a simulation of what their various temperatures should be for given ambient conditions relative to car set-up or specification.
Most cars will have plenty of extra sensors on them to monitor the inlet and outlet temperatures and pressures on every fluid circuit. For an example, you would measure the oil temperature on the way into the engine, on the way out, on the way into the cooler and on the way out and perhaps even on the way into and out of the oil tank.
Doing this gives you and understanding of what the heat rejection from the engine is like compared to the engine manufacture's prediction. Also, the radiator cooling – but more importantly if any of that cooling requirement is being increased where let's say an oil pipe is close to something that is hotter than that component.
Countless simulation runs will have been completed before testing kicks off, but you need to ensure that the car on the track responds in the same way
If this is all working as predicted, teams will then experiment with blanking some of the cooling. This will mean opening up extra cooling, going through a front wing flap angle sweep and anything else that might affect the cooling airflow.
This will give the team a huge data set to build up a system temperature prediction for varying ambient conditions and car set-ups. Remember, Mercedes didn't get that as right as it should have done last season and, on a couple of occasions, suffered the consequences.
The teams will also carry out some front and rear ride height sweeps. These won't affect the cooling to any great extent, but they are required to make sure you understand the front wing, underfloor and diffuser characteristics.
Critical to the car's performance is understanding any airflow separation problems that you have and to make sure they correlate with what has been predicted from the windtunnel-created aero maps.
Basically, these aero maps are what is used for the track simulation. If they are not correct you can very easily get yourself lost with the set-up. Haas suffered more than most with this last season so I expect it will do its homework more diligently in preparation for this year.
DAY 2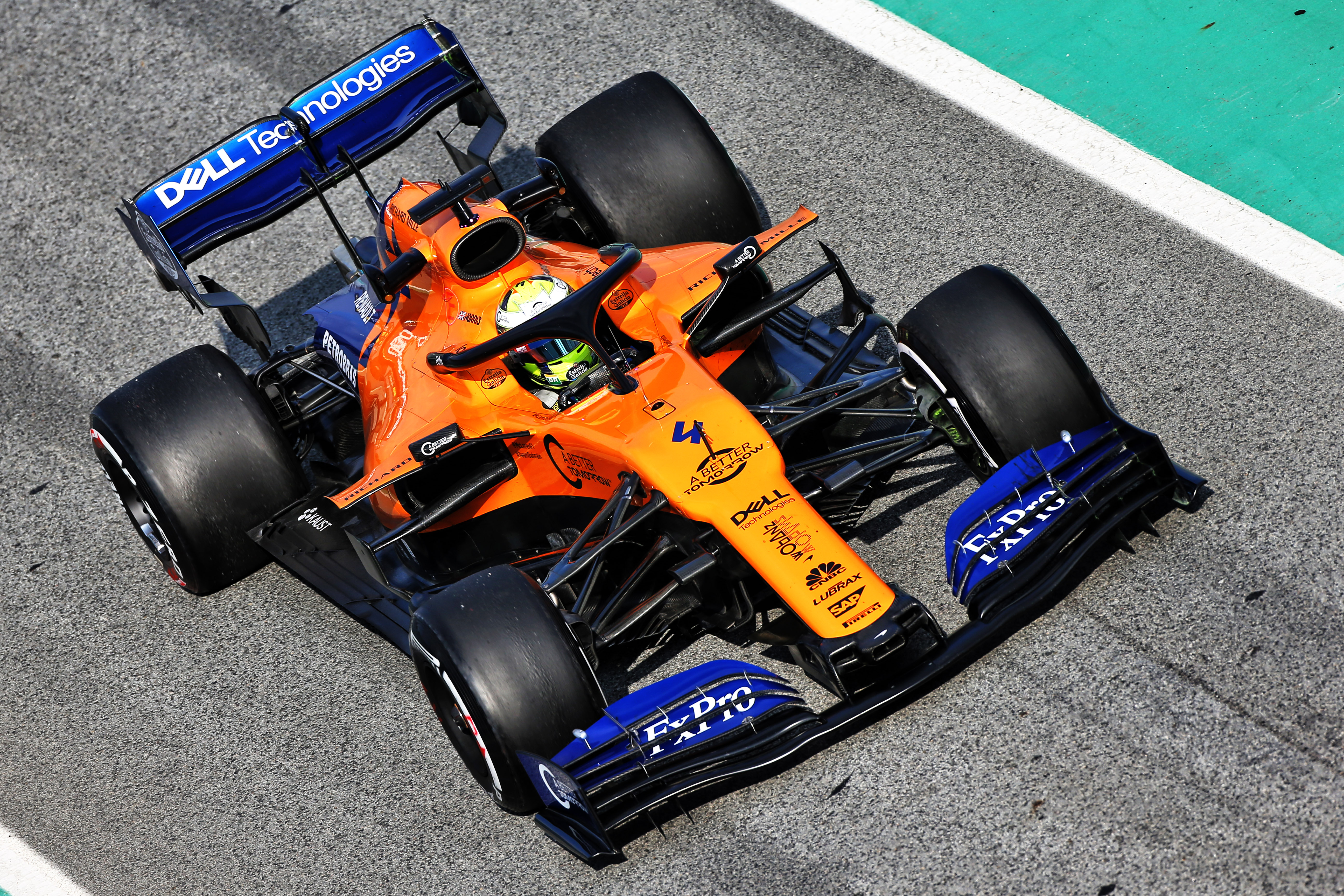 This will be more about car set-up tests. Again, countless simulation runs will have been completed before testing kicks off, but you need to ensure that the car on the track responds in the same way.
From that pre-test best predicted simulated set-up, these tests will include running the front of the car perhaps 10% vertically stiffer but with the same roll stiffness, then 10% vertically softer again with same roll stiffness. Then perhaps 10% softer roll stiffness compared to a 10% increase in roll stiffness.
The same sort of test will be carried out on the rear of the car. If any of these tests show promise then another step might be attempted to get a second reference.
Once you feel you have the best package of vertical stiffness relative to roll stiffness, you would start to work with the front and rear third spring. This is there to basically stop the car burying itself into the ground as the downforce builds up with speed, but it is critical that it doesn't start to engage mid-corner.
Barcelona is very tough for this, with the high-speed – and accelerating – Turn 3 and Turn 9. The ride height through these corners is critical to the balance of the car and with the third spring you can play tunes on when this ride height change reduces.
DAY 3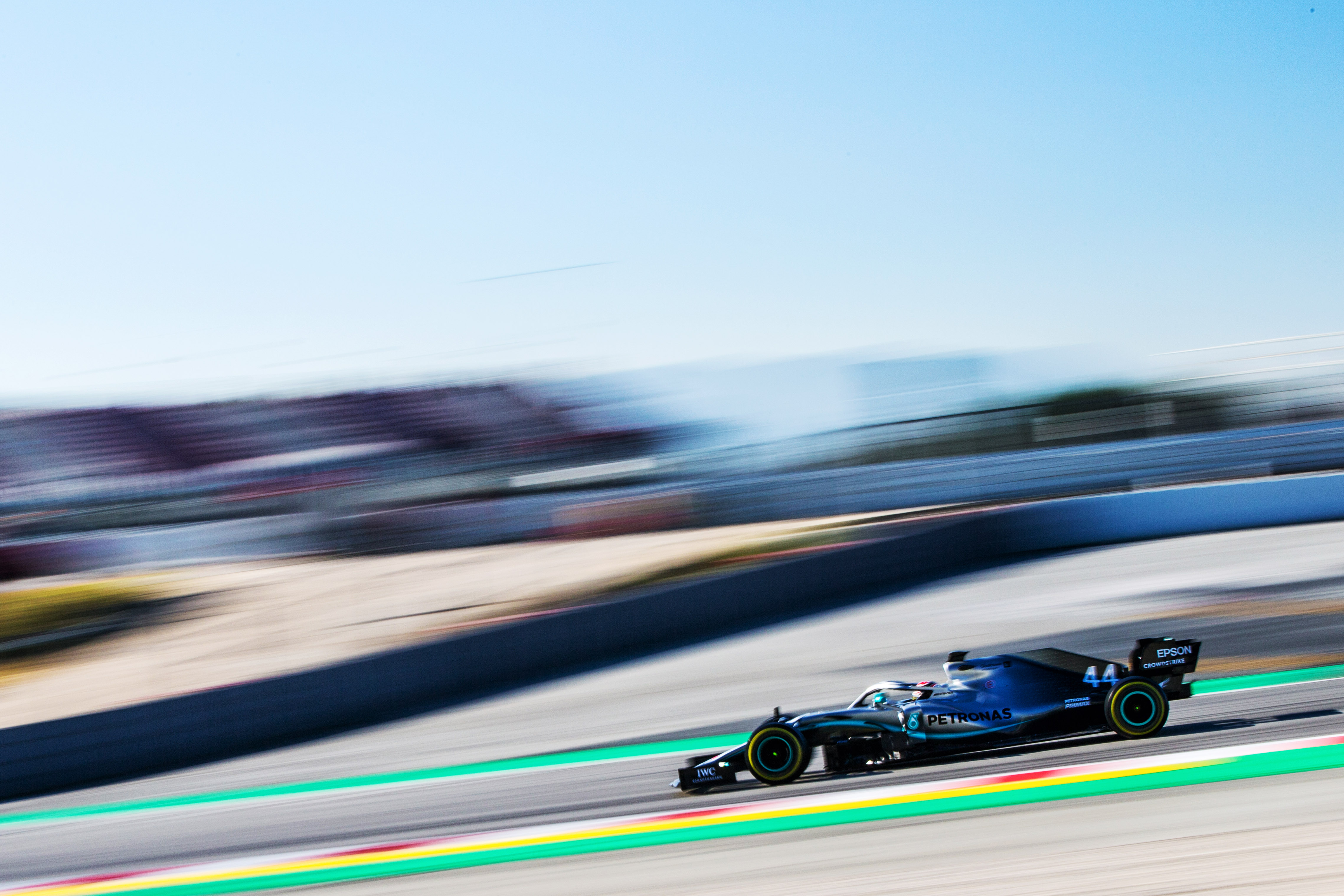 For some teams, this will be the day when they try to put everything together and see what the car can really do. Most won't run the car on the sniff of an oily rag fuel wise, and if it was me I would have roughly three fuel loads that I would run with on more or less each set-up and tyre compound.
Weight makes a big difference to lap time and fuel is nothing more than weight. An extra 10kgs around Barcelona is worth around three-tenths per lap so differing fuel loads can really distort the lap times.
The rough fuel consumption at Barcelona is about 2kg per lap, so for race distances you would start with 110kg, for car development runs or tyre evaluation runs something like 70kg and then do a 10-lap run which would take you down to 50kg.
For performance runs of perhaps five laps, that's an out-lap, fast lap, cool-down lap, fast lap and an in-lap probably 30kg, which would take you down to 20kg.
Someone will always go for glory. I have done it myself because the sponsors love it and normally get lots of column inches because of it. But I wouldn't expect any of the big boys to get too adventurous. If you have any sense you know that it's only a matter of time before it comes back to bite you.
Obviously, each day will merge into the other and there will be new goodies arriving daily to put on the car. But this first test is mainly about having confidence the car's systems are working correctly, building up the set-up change database, making sure the car is working as predicted from simulation data and, most importantly, that you can fire up the engine when the pitlane opens in the morning and switch it off when it shuts.
You might have the fastest car in the pitlane but reliability is everything. It doesn't matter how far ahead of the others you are, you won't get any points for pulling off at the side of the track in Australia.