Former real-world Renault protege turned simracer Jarno Opmeer became Formula 1's third official Esports champion when he beat Red Bull's Frederik Rasmussen to the 2020 crown.
It's an improvement from the previous year when Opmeer drove for Renault as he was fourth in the standings.
In total this season he won four of the 12 races and finished on the podium in all of the first six races while representing Alfa Romeo.
That success comes after an abruptly ended real-world racing career in which Opmeer competed in Spanish F4 and the Formula Renault Eurocup with MP Motorsport.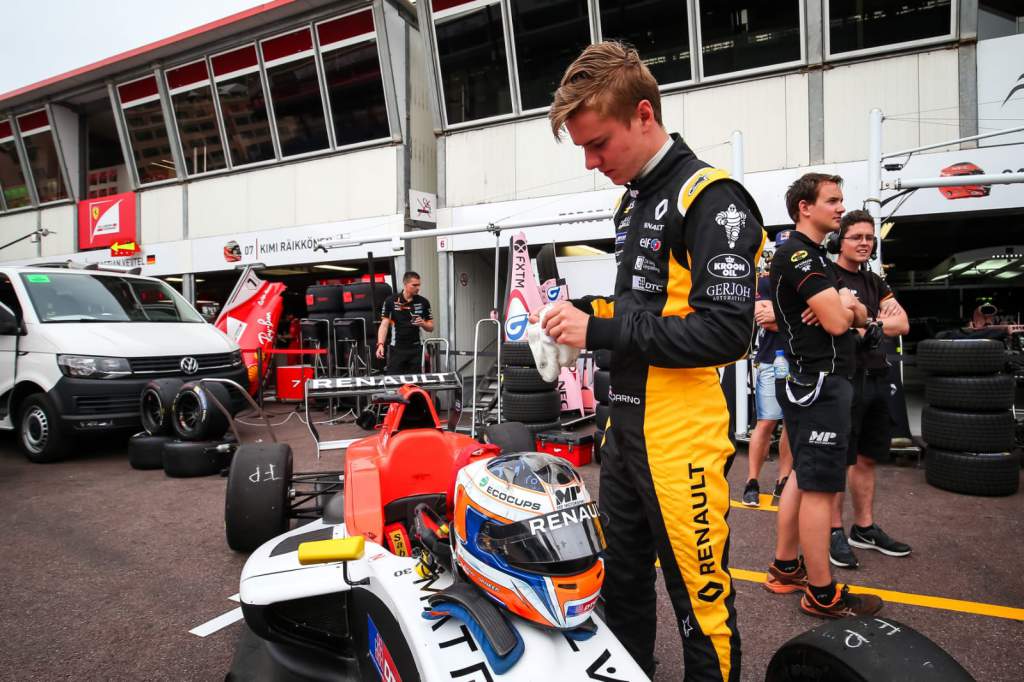 He was also a part of the Renault Sport Academy in 2017, a time when Jack Aitken and Sacha Fenestraz were also in that driver programme.
Opmeer moved to esports after a lack of funding cut short his real-world racing career.
"It came to an end because I simply didn't have the sponsorship to move onto F3 or do another season in Formula Renault," Opmeer tells The Race.
"So I had to do something different and I was always quite good on simulators, preparing for race weekends, compared to the other drivers.
"Already back then the other drivers said 'you should try esports' and I did enjoy driving on the simulators so I thought I should give it a go.
"I think I was the best driver but definitely not the fastest" :: Jarno Opmeer
"For the first F1 Esports season I didn't manage to qualify but then for the second season I was invited for a tryout at Renault and I was very fast at the tryout compared to the other esports drivers so I got a drive for 2019 F1 Esports.
"For me F1 is something I look up to of course and I was dreaming of making it into F1 as a kid, so that was the main reason I went for F1 Esports and not anything else."
It's well known in the simracing community that Codemasters' F1 games are not full-on sims, especially when compared to the likes of rFactor 2 or iRacing.
So when Opmeer started competing on the F1 games he found his real-world experience to be a small benefit to begin with but he also had to change some aspects of his driving.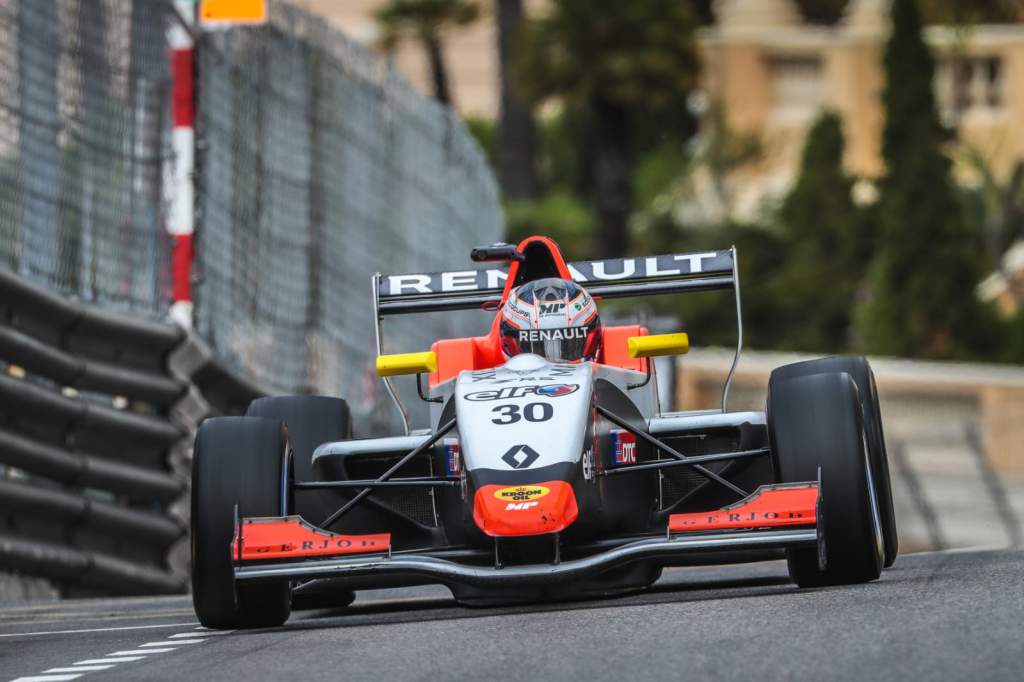 "I think it gave me a little bit of a jump start but at the same time I had to unlearn some habits going into it and learn some new things," Opmeer said.
"I've had to be very open in the last two years to learn new things for F1 Esports.
"That wasn't easy of course to change things that you've been doing for the past 13-14 years.
"So it was very hard of course trying to accept that I wasn't going to be the fastest straight away against these esports drivers.
"I had to put in a lot of work and a lot of hours just to be the fastest and I still think that I'm not the fastest, I think I was the best driver but definitely not the fastest."
Opmeer's belief that he wasn't the fastest driver over one lap stems from his comparatively poor qualifying record, claiming pole position only once this season.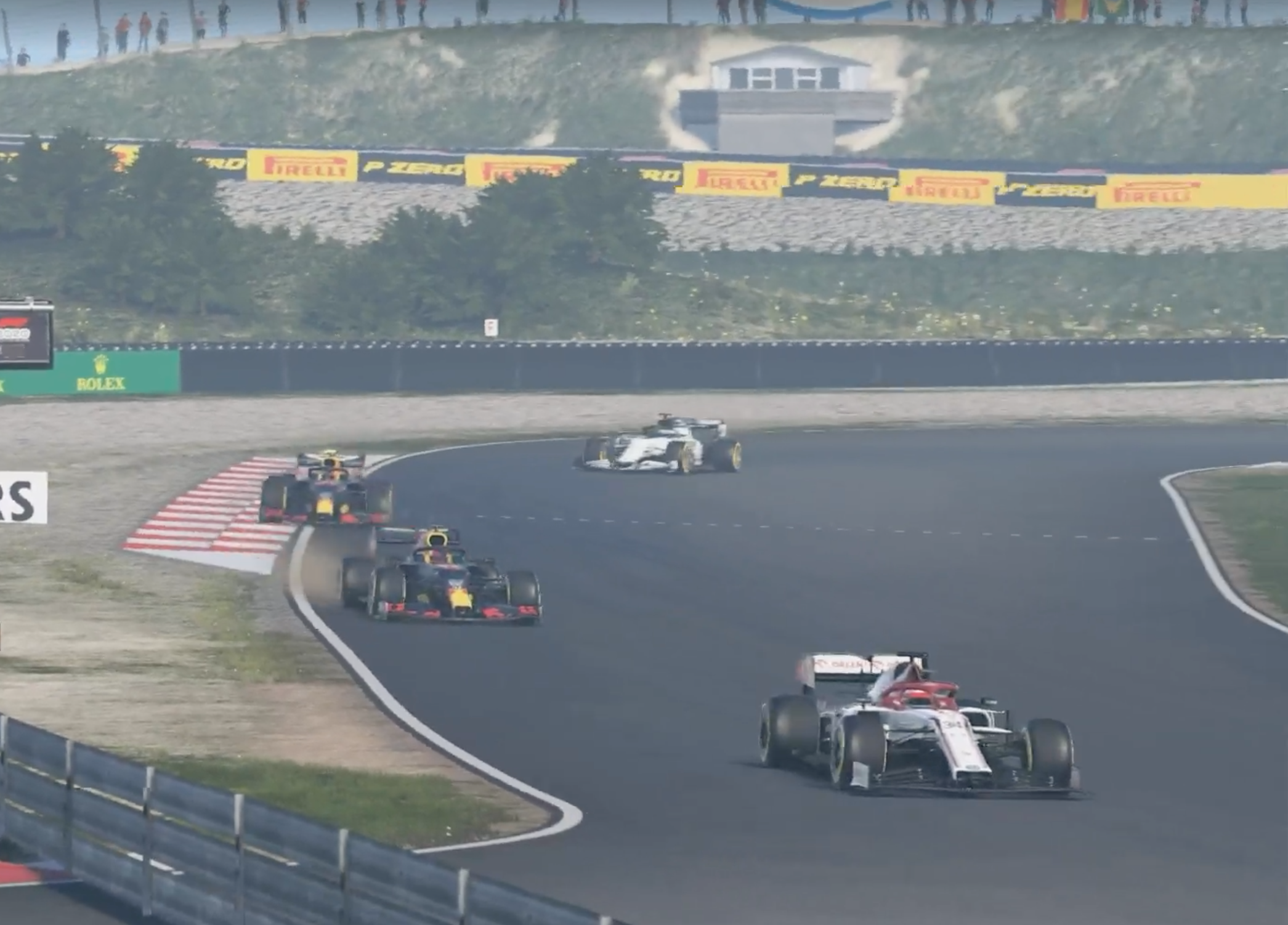 However many of his best performances were made by starting on the medium compound tyre and ending on the softs, whereas most of the drivers did their stints the other way around.
Starting on the slower tyre meant he lost out during the pit phase and had to re-overtake people late in the race.
The most spectacular example of that was in the Canadian round where he started second on the grid on the mediums and was by far the last driver to change tyres.
That left him down in eighth place with eight laps to go yet he still took first place with a lap to spare.
Most drivers, especially his main championship rivals, didn't go with that alternate strategy and that's because Opmeer admits it is more challenging to pull off.
"There's deliberately doing something different but theoretically it is faster but you have to negotiate a lot of traffic and a lot of people don't want to do that because they struggle in traffic or dirty air," he says.
"I'm definitely firmly focused on F1 Esports. I don't think it's really realistic to get back into something like Formula 3 or Formula 2″ :: Jarno Opmeer
"But I've been quite comfortable in traffic this season and last season as well.
"In Mexico I got my first non-alternate strategy win and so I had to prove myself in that one.
"So I was very happy to see that I can also win starting on the softs, but theoretically it should be the faster strategy to start on the mediums – it's just a lot harder."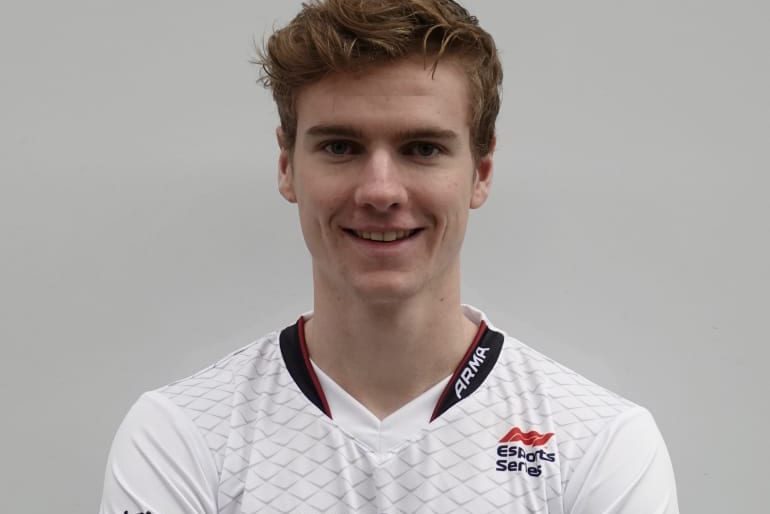 Opmeer led the drivers' championship from start to finish but that's not to say there weren't moments when his time at the top looked like it was going to end.
After finishing behind a Red Bull 1-2 at the Austrian team's home event, Opmeer's streak of podium finishes came to an end with a ninth place at Silverstone and fifth at Spa.
It was during that third event that he started to doubt that he would end up s the champion, specifically after qualifying for the Silverstone round where was knocked out in Q1 and started the race in 16th.
"I had a really good race which gave me a lot of confidence – I was basically on for a podium from 16th place," Opmeer recalls.
"Then I had the incident with a Haas on the straight which gave me damage, but I still went from 16th to ninth so that was quite a big confidence boost knowing that no matter where I qualify I can still get on the podium.
"Also the third event made us realise that we still had work to do on set-ups.
"So in the third event I definitely lost some points but Red Bull also showed that they were not bulletproof because the third event was the worst for themselves as well.
"So it was a tough event but at the same time I think we learned a lot from it."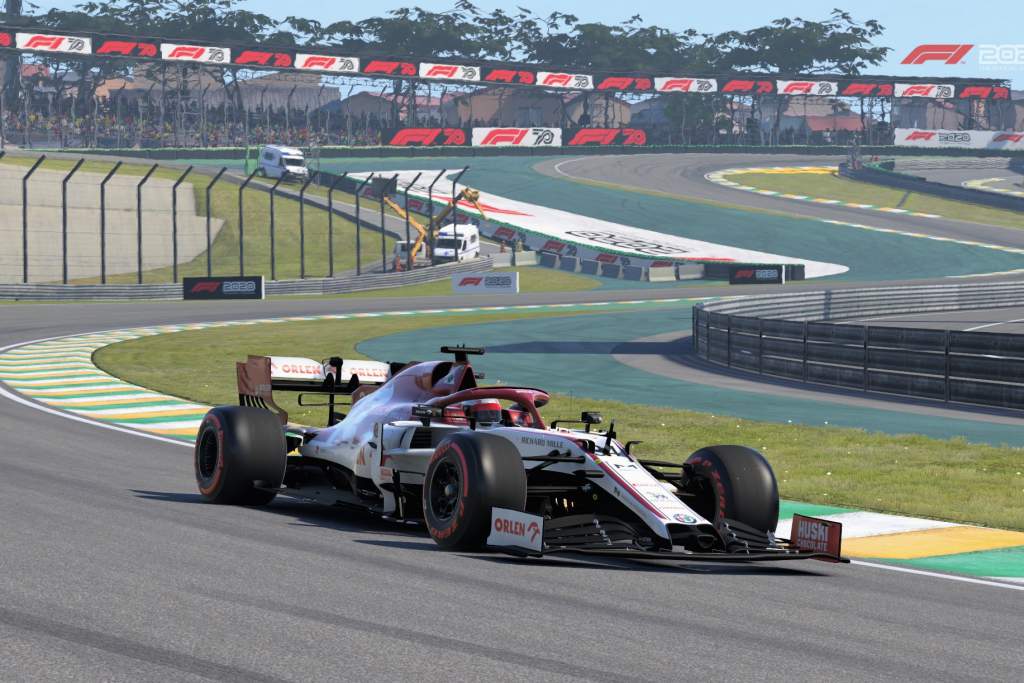 While Opmeer has the pride of being the 2020 F1 Esports champion, Alfa Romeo failed to win the constructors' championship as Red Bull won that for a second year in a row.
Outside of F1 Esports he also was a part of the four man Veloce Esports 1 team in the Virtual 24 Hours of Le Mans alongside Jean-Eric Vergne and Pierre Gasly.
The team finished fifth overall and one lap down on the winners.
With his newfound success in simracing, it's something Opmeer intends to continue and expand upon now that a return to real-world racing is unlikely.
So his main focus for 2021 is to become a two-time F1 Esports champion.
F1 ESPORTS WORLD CHAMPION. 16 years of hard work to get my first world championship. Thanks to every single person who have helped me along this journey and especially my dad who started all of this.🙏🙌❤ pic.twitter.com/8QpuPyEj5C

— Jarno Opmeer (@jarno_opmeer) December 17, 2020
"I know that I need to keep practicing a lot to manage to stay in first as a driver," he says.
"Next year everyone will start with zero points again and I'll have to put in the work to be the fastest.
"There's definitely improvements to be made to try and win the drivers' title again.
"I'm definitely firmly focused on F1 Esports and for me I don't think it's really realistic to get back into something like Formula 3 or Formula 2 as I simply don't have the sponsor budget to do that.
"So whether it be F1 Esports next year or anything else like the Virtual 24 Hours of Le Mans, for me definitely the focus is on esports in the coming years."