The first images of Zandvoort's completed new banked corners have been revealed following the completion of work on two sections of track for Formula 1's returning Dutch Grand Prix.
FIA-homologated debris fencing has been installed by Swiss company Geobrugg at the two reprofiled banked sections, the Turn 3 Hugenholtz left-hander and Turn 14 right-hander named after Arie Luyendyk.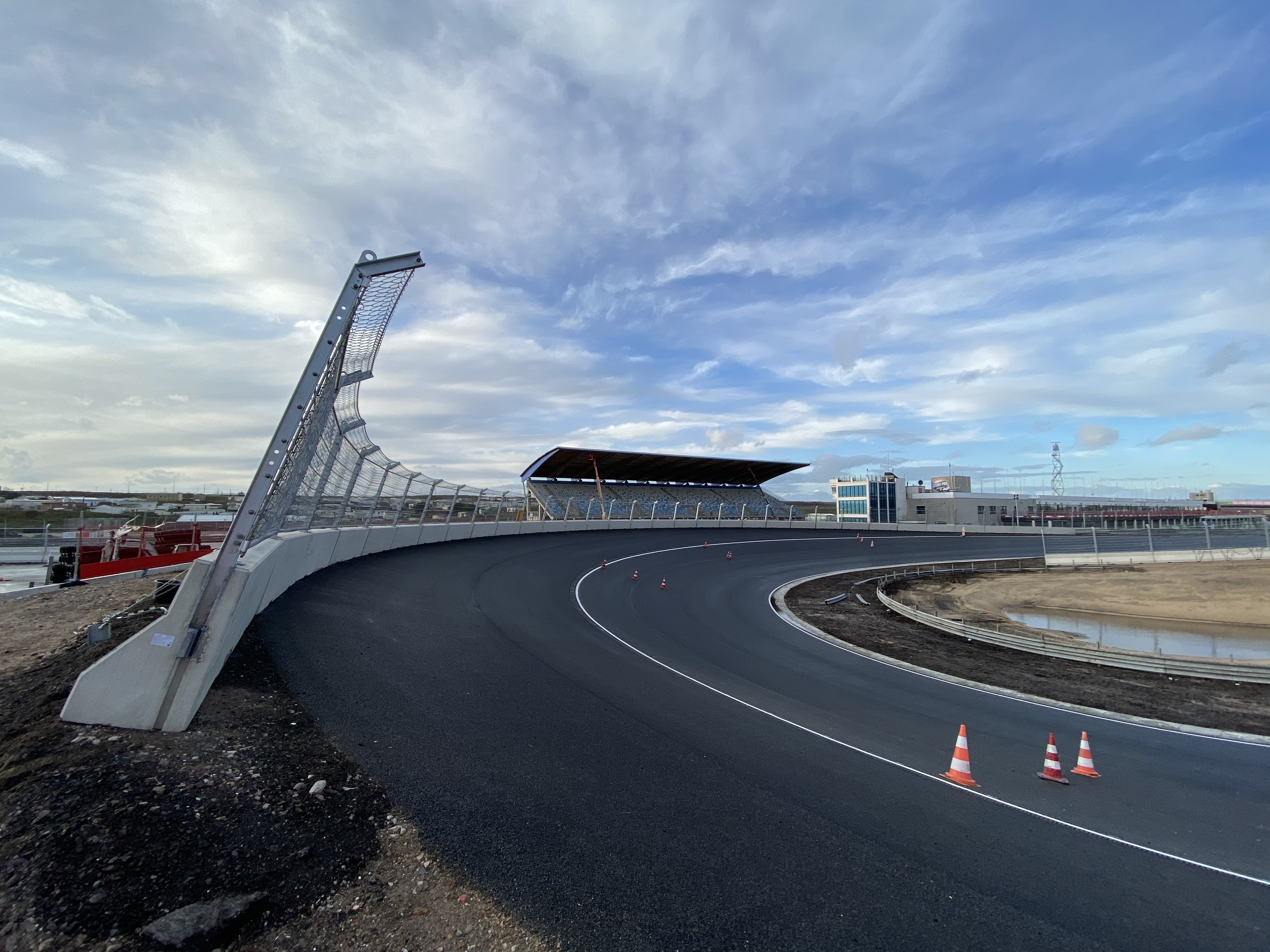 The Dutch GP returns to the F1 calendar on May 3, with a 19-degree incline at Hugenholtz – pictured – and 18 degrees at the final corner – twice as steep as the final corner at Indianapolis, which hosted the United States Grand Prix from 2000-07.
Italian racetrack designer Dromo Circuit Design claims the corners will offer the same sort of challenge as classic corners like Eau Rouge and Raidillon at Spa, and Maggots and Becketts at Silverstone.
"We did something that we thought would be really formidable to drive, that has no equal at any other racetracks," said Dromo founder Jarno Zaffelli.
"Turn 14 is quite ample and wide, making it full throttle, whereas the transition between Turn 2 and Turn 3 has a lot of elevation and banking changes.
"All of your horizon is tilting, all of your perception is evolving, you feel like you are being squeezed.
"It's like being in a corkscrew, depending on the line that you are following."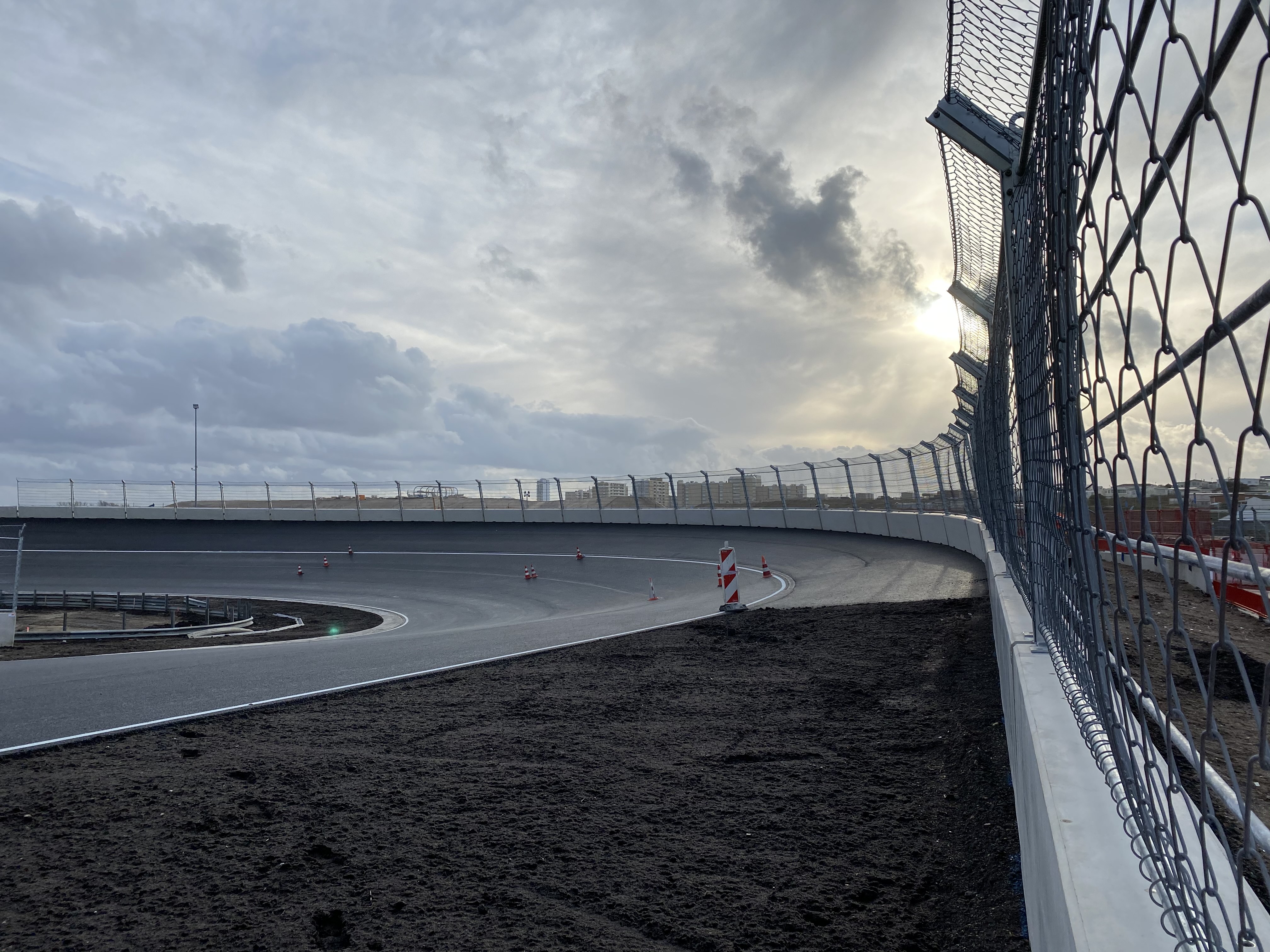 Zaffelli believes it will force teams into a serious set-up compromise so that the tyres, brakes and suspension can handle the aggressive braking and gradient change.
To combat 'marbles' forming on the edge of the circuit, the surface comprises a special mixture designed to be laid at an angle, which was finished earlier this month.
Geobrugg has installed the concrete barriers on the exit of the banked corners at a 90-degree angle and fixed by tethering cables.
It says this was done because "if they were installed at a vertical angle it would act as a 'ramp' and not be effective in the event of a crash".
During F1 pre-season testing at Barcelona this week, teams have had a special prototype Zandvoort front tyre from Pirelli to sample.
This has been produced as a back-up in case the usual construction suffers problems on the banked turns.