The FIA has abandoned its unpopular rotation of Formula 1 race directors following its in-depth review of a controversial Japanese Grand Prix.
Niels Wittich and Eduardo Freitas have shared the job this year following the departure of Michael Masi.
That restructuring came as part of the FIA's review of the extremely contentious end to the 2021 season and how Masi handled a safety car period and restart in the finale in Abu Dhabi, which influenced the outcome of the race and world championship.
However, the rotation of Wittich and Freitas – who arrived from the DTM and World Endurance Championship respectively – has been criticised by drivers as the season has progressed.
There have been notable clashes between the drivers and FIA personnel this year, ranging from heated discussions in drivers' briefings to stand-offs over bizarre matters like jewellery and flameproof underwear.
More importantly, though, there have been serious concerns within teams that rules are being misunderstood and applied incorrectly and inconsistently.
Grand Prix Drivers Association director George Russell said on Thursday at the United States Grand Prix that "we all believe that having the rotation isn't the best thing for the sport, for the consistency".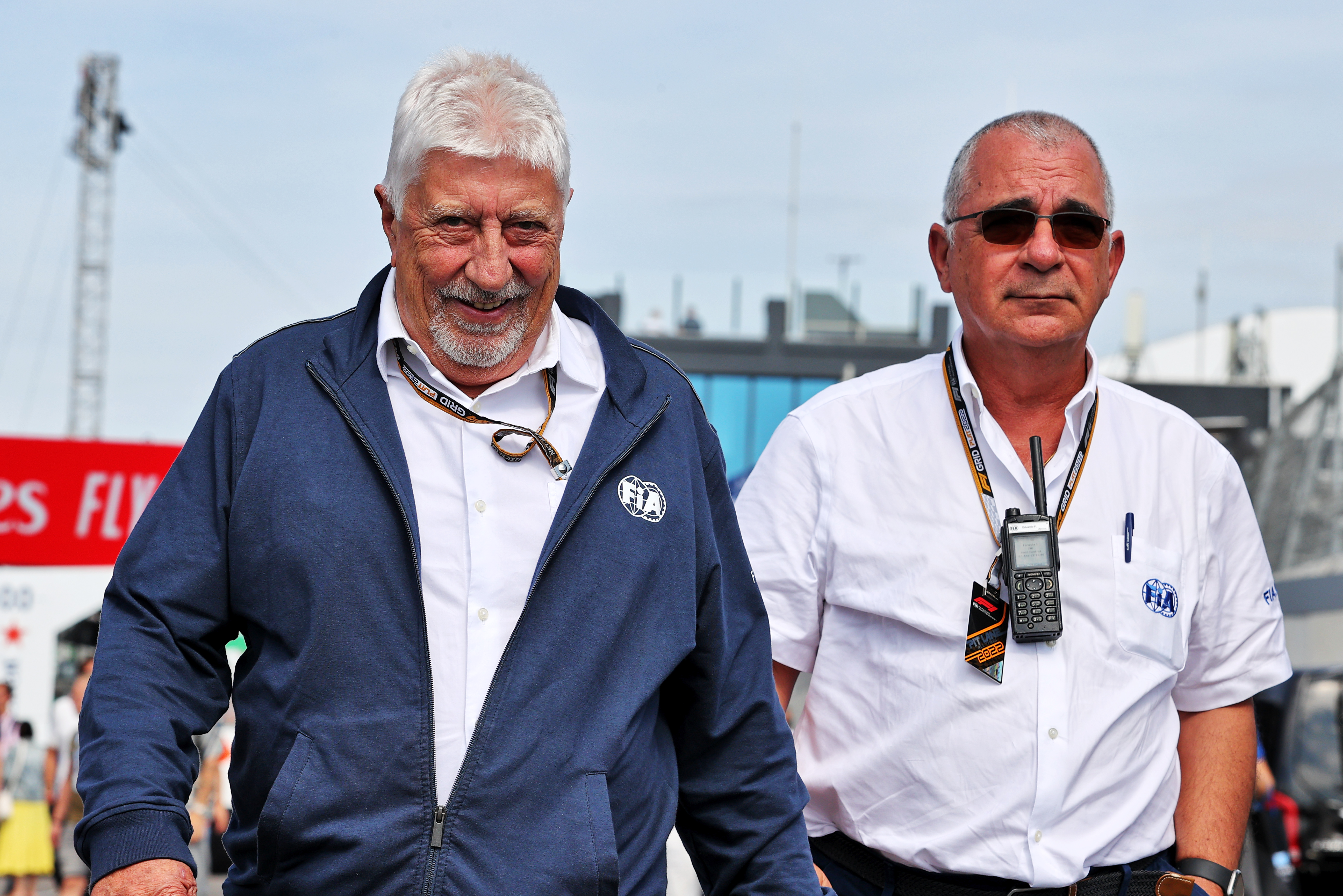 This came to a head in Japan, where Freitas (above right) was race director and there were several divisive incidents, most notably the deployment of recovery vehicles while cars were on track and not all of them were directly behind the safety car.
An in-depth FIA review into this focused on procedural problems at Suzuka and has resulted in various implementations specific to the use of virtual and real safety cars and recovery vehicles.
But the FIA has also decided, in connection with this, to abandon the system of rotating the role of race director.
Wittich now has the position of race director, "with the support of race control staff", for the United States Grand Prix and for following races in Mexico, Brazil and Abu Dhabi.
While this will likely go down well with drivers there is still another element of rotation they are dissatisfied with: the stewards.
Russell said on Thursday that drivers are still unhappy that the stewarding panel rotates so much, because they feel it leads to inconsistent penalties and it means decisions from one grand prix do not get adequately explained at the following event.
"These are all things that we need to do to continue to work with the FIA to improve," said Russell.
"It was frustrating sometimes when we were talking about a certain incident on track and the stewards who actually made that decision weren't there to give their views on this.
"But I think it's also worth noting the job the FIA do. It's not an easy job, whatsoever.
"That was an example in the race in Japan on Sunday, we all interpreted the rules incorrectly when it came to the points scoring and the FIA were the ones who were on top of it.
"So even for us, who study everything, it's not straightforward."