Formula 1 teams risk falling "months behind" if they manage their resources incorrectly this year because the 2021 rules have created a "two-year championship", reckons Mercedes boss Toto Wolff.
F1 will introduce a major technical, sporting and financial overhaul next year that includes a big change in aerodynamic regulations and introduces a $175m cost cap.
Teams will therefore need to manage their 2020 seasons and development of this year's car alongside crucial work on a very different concept for 2021.
"This year's championship is a two-year championship," said Wolff.
"It is not only about 2020 under the current regulations.
"There's such a massive regulatory change for 2021 that balancing your allocation of resource will be crucial – and how much of your resource you're switching into the 2021 car because obviously, the learning and development slope is not steep at the beginning.
"So if you get it wrong, and you're months behind, you might be half a second behind.
"This is a challenge which we have embraced in the past, through two regulatory changes, and we love that model."
The technical regulations for 2021 were only published last October and may yet be refined as loopholes are discovered.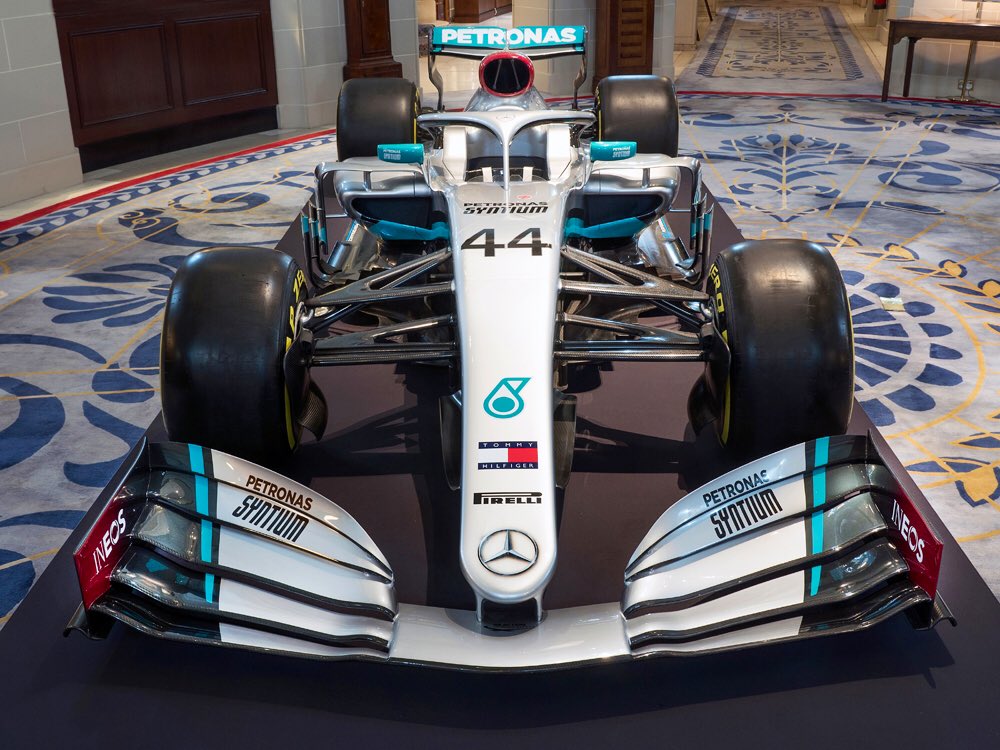 F1 managing director of motorsport Ross Brawn is hopeful that the championship's intended new governance structure will allow technical ideas that "corrupt" the intention of the 2021 rules to be swiftly banned.
Brawn said teams would have to trust that was done fairly, and Wolff indicated that any abuse of that power by simply eliminating clever designs would be against F1's principles.
"Innovation will always be at the core of Formula 1," said Wolff. "This is what we do.
"It's part of the DNA, I don't think we should be limiting the potential for innovation.
"If somebody comes up with a clever idea they should be allowed to race it – if it's within the regulations."
Mercedes has won the last six drivers' and constructors' titles, a run that include two rule changes – major new aero rules in 2017 and a less dramatic but still significant front wing change for 2019.
Its future in F1 is not fully confirmed but is looking increasingly secure, including securing a lucrative new partnership with Ineos.
Those deals, plus the incoming budget cap, will help Mercedes achieve Wolff's aim of making F1 a "no-brainer" for the manufacturer's parent company Daimler.
"The return of investment the marketing should be, will be the icing on the cake, but the Formula 1 activity will be something that will be a profitable exercise," said Wolff.
"My personal aim and contribution with our partners is to turn this into such a company so that from a Mercedes standpoint it becomes a no brainer to participate."