Formula 1's so-called 'gentlemen's agreement', which is intended to prevent drivers passing each other for track position at the end of preparation laps during qualifying, has been a major talking point so far this season.
That in itself shows that this agreement is not fit for purpose.
There were again complaints at the end of qualifying for the recent Azerbaijan Grand Prix, with Red Bull driver Sergio Perez complaining about rivals not respecting the agreement, which is broadly not to pass each other in the final sector of the lap.
The combination of needing to find the right gap to the car in front in order to maximise the tow without hindering yourself by being too close, and the highly temperature sensitive tyres contributes to this situation. And as it is a non-binding agreement, it's fair to say drivers take a somewhat laissez-faire approach to the 'rule'.
"It was basically that we all went at the same time," said Perez of what caused the congestion during qualifying.
"But then other people are overtaking, not respecting the gentlemen's agreement, which just made things harder.
"Some drivers can respect that, not all."
During qualifying in Baku, drivers were backing up prodigiously at Turn 15 and on the approach to Turn 16, which is effectively the final corner given it's then a flat out blast through three kinks to the line.
Race director Michael Masi had warned drivers about backing up, although his comments only applied at the entry to the Turn 17 sweep so the problem was happening in an area before it was prohibited.
"I would like to address all those people who have criticised me and ask to criticise those people as well. I watched the best in the sport do it today and I didn't see much discussion going on there" :: Nikita Mazepin
Perez was passed by cars into Turn 16 on one of his Q1 runs, but on the second runs in Q3 he overtook McLaren driver Lando Norris into that corner as he started his lap. The final sector starts at the approach to Turn 16 at Baku, although he had also been passed by team-mate Max Verstappen and Alpine's Fernando Alonso earlier in the lap.
This illustrates the problem of the agreement, with some drivers considering themselves justified in passing people at times and others objecting to being passed. Sometimes, you do have to get on with it.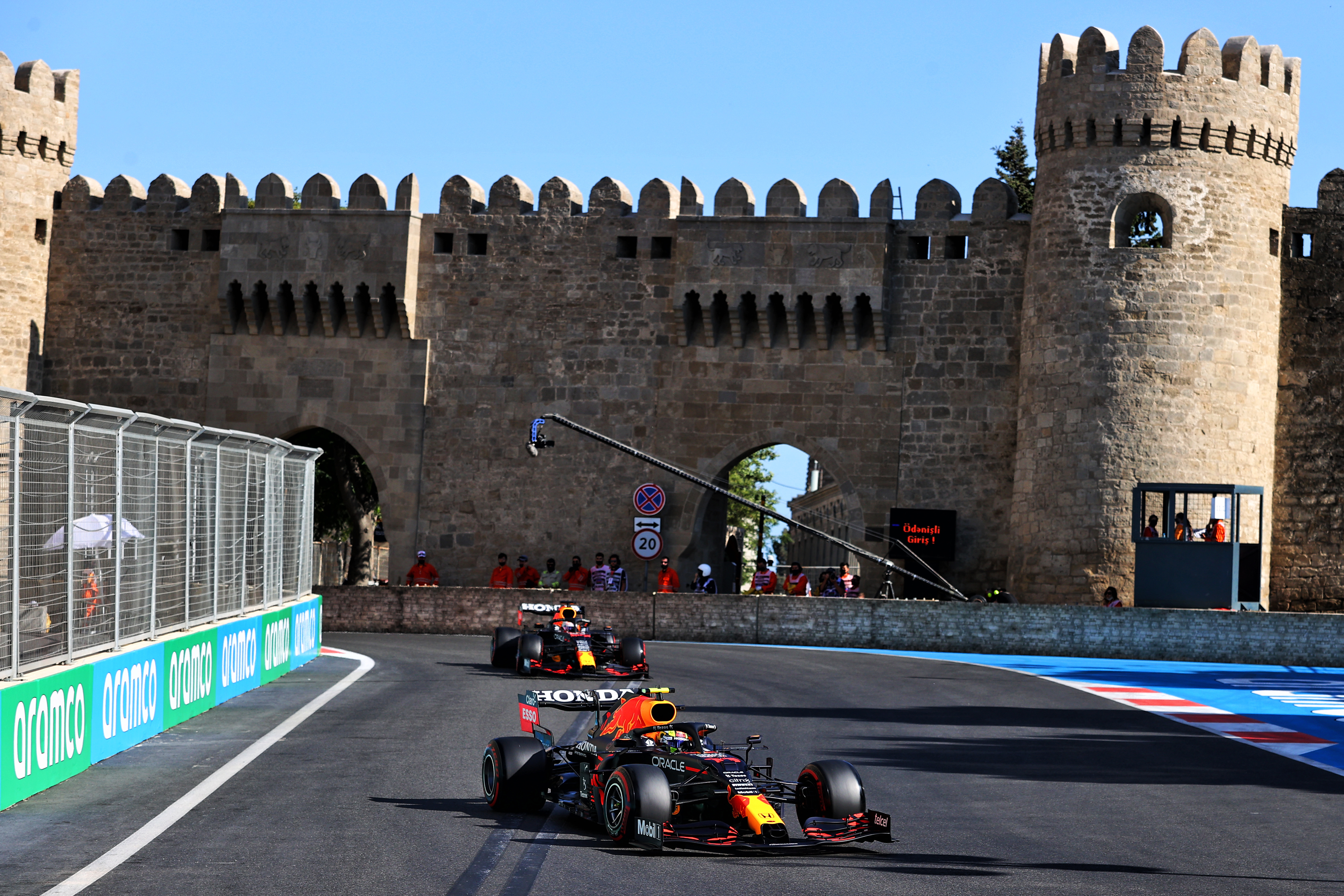 There have been suggestions this agreement could be made formal and part of the rules, but that creates significant problems. While Perez said that discussions must be held between drivers to improve the situation, he is sceptical about a formal rule.
"To police this is going to be hard, but I think the chaos really starts when people are overtaking towards the end of the lap when we know that we should just hold position and try to create gaps," said Perez.
"It's like a traffic jam. If all of a sudden people [start overtaking], it just gets worse and worse.
"It's been like that for a couple of years, maybe it's something we should discuss as drivers and be more sensible about it.
"Especially when it comes to qualifying, we should be more respectful, and be more conscious that this can create difficulty for other people."
Of course, the question of what constitutes respect is a difficult one to answer. Perez himself passed Norris in such circumstances, but obviously felt he was justified in doing so. And he's far from the only driver to make such move.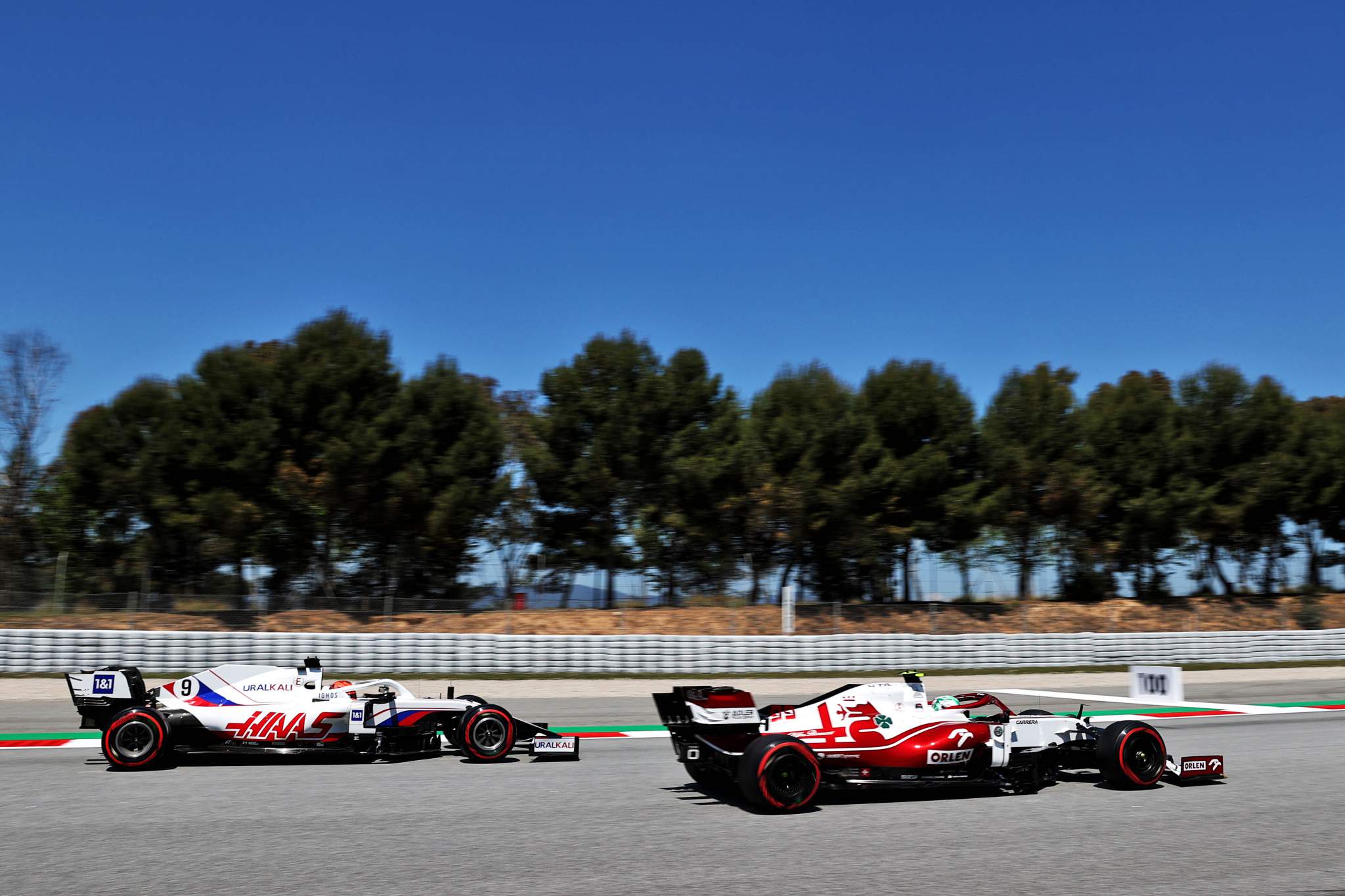 Haas driver Nikita Mazepin has been criticised for breaking the agreement repeatedly this year, initially in Bahrain and at Imola – although on both occasions he was ordered to go by the team because others were backing up so much he was in danger of not starting the lap.
He was also hit with a three-place grid drop for impeding Norris during Q1 in Spain, although on that occasion the Haas driver had little choice but to go given he had Yuki Tsunoda and Kimi Raikkonen on in-laps parked in front of him at the chicane.
There has been plenty to criticise Mazepin for in recent months, but his behaviour at the start of qualifying laps isn't one of them. Instead, it's a symptom of a problematic system.
"The situation is very clear for me," said Mazepin. "I would like to address all those people who have criticised me and ask to criticise those people as well because if the rules are rules then they should all be for the same drivers
"I watched the best in the sport do it today [in Baku qualifying], like Lewis [Hamilton] and like Checo and I didn't see much discussion going on there. No hard feelings, but let's choose a route which we would like to go down in F1."
Mazepin has a fair point. Such agreements aren't worth the paper they are not written on and introducing regulations to govern behaviour is wrought with risks given such a dynamic situation.
After all, the more cars there are on track the more impact one driver doing something at the front of the queue has on one towards the back. Delta times could be used to govern out-lap times, although that would lead to shenanigans in the pitlane as people attempt to secure position.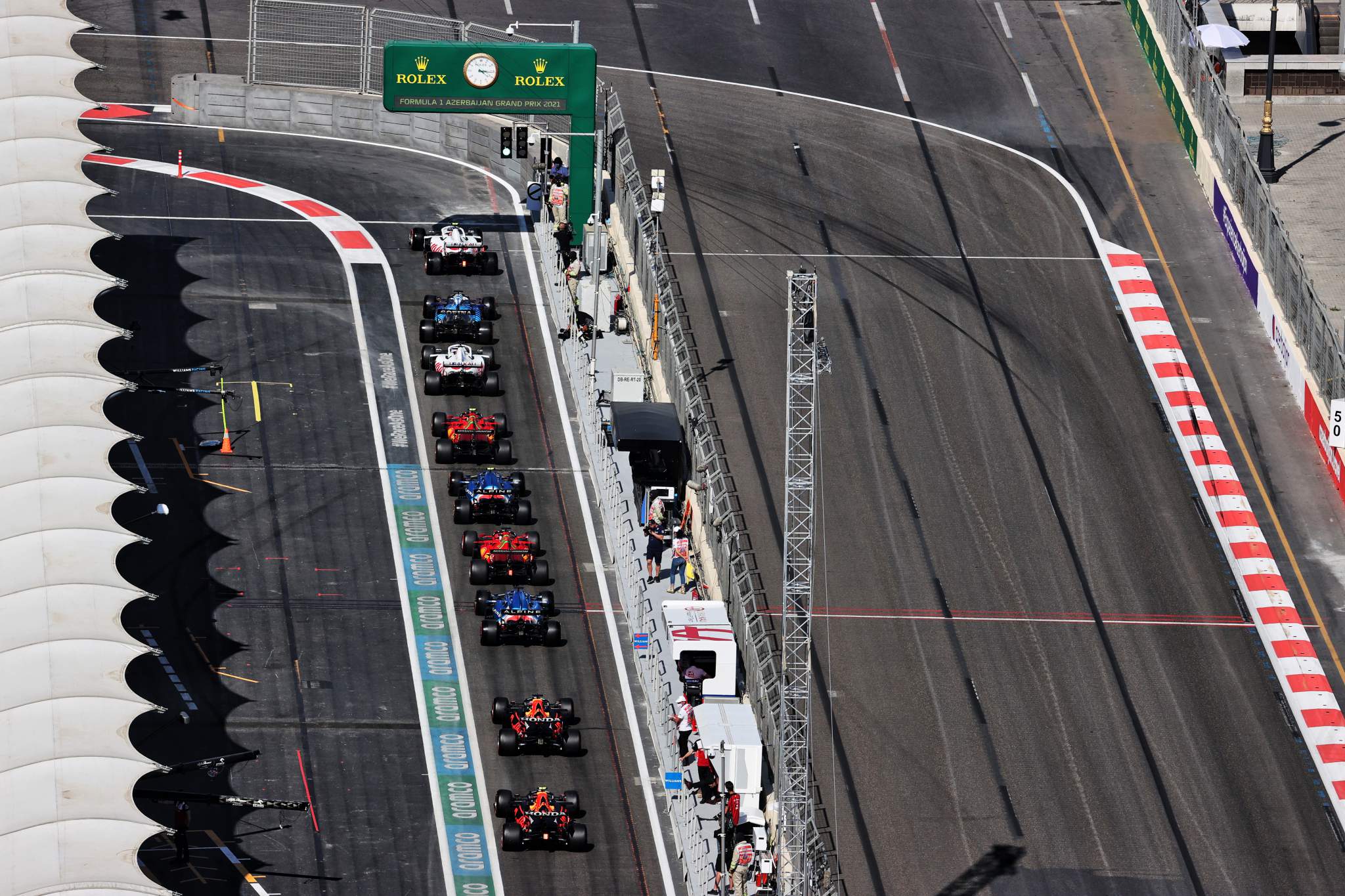 Ultimately, finding space or a tow if necessary has always been part of the art of qualifying. The confounding factor in F1 today is the sensitivity of the tyres.
That means the ideal solution would be Pirelli producing 2022 tyres that are far less temperature sensitive, which would ameliorate the situation.
Otherwise, it's going to be an ongoing and unending problem in F1.