Formula 1 drivers will now need written consent to make a "political, religious and personal statement or comment" following a specific rule change by the FIA.
World motorsport's governing body has updated its International Sporting Code, which sets the guidelines that all its championships including F1 must follow, ahead of 2023.
The FIA has opted to add an item to the article that governs "breach of rules" so that the ISC now outlaws "the general making and display of political, religious and personal statements or comments notably in violation of the general principle of neutrality promoted by the FIA under its Statutes".
Such statements or comments will only be permitted if the competitor has previously had it "approved in writing" by the FIA or by the relevant national authority.
Previously the only mention of political or religious acts in the ISC related to competitors not being allowed to advertise anything "political or religious in nature or that is prejudicial to the interests of the FIA" on their cars.
An FIA spokesperson issued a statement to outlets including The Race specifying that the change was rooted in a desire to preserve the concept of political neutrality in sport, and emphasising the governing body's commitment to diversity and inclusivity.
"The ISC has been updated in alignment with the political neutrality of sport as a universal fundamental ethical principle of the Olympic Movement, enshrined in the International Olympic Committee (IOC) Code of Ethics, together with the principle of the universality set out in Article 1.2," said the statement.
"Additionally as stated in Article 1.2 of the FIA Statutes, the FIA shall promote the protection of human rights and human dignity, and refrain from manifesting discrimination on account of race, skin colour, gender, sexual orientation, ethnic or social origin, language, religion, philosophical or political opinion, family situation or disability in the course of its activities and from taking any action in this respect.
"The FIA will focus on underrepresented groups in order to achieve a more balanced representation of gender and race and to create a more diverse and inclusive culture."
Presumably, this new rule breach will cover special crash helmet and T-shirt designs worn by Sebastian Vettel and Lewis Hamilton in recent years to promote issues like racial discrimination, LGBTQ+ issues and climate change emergencies.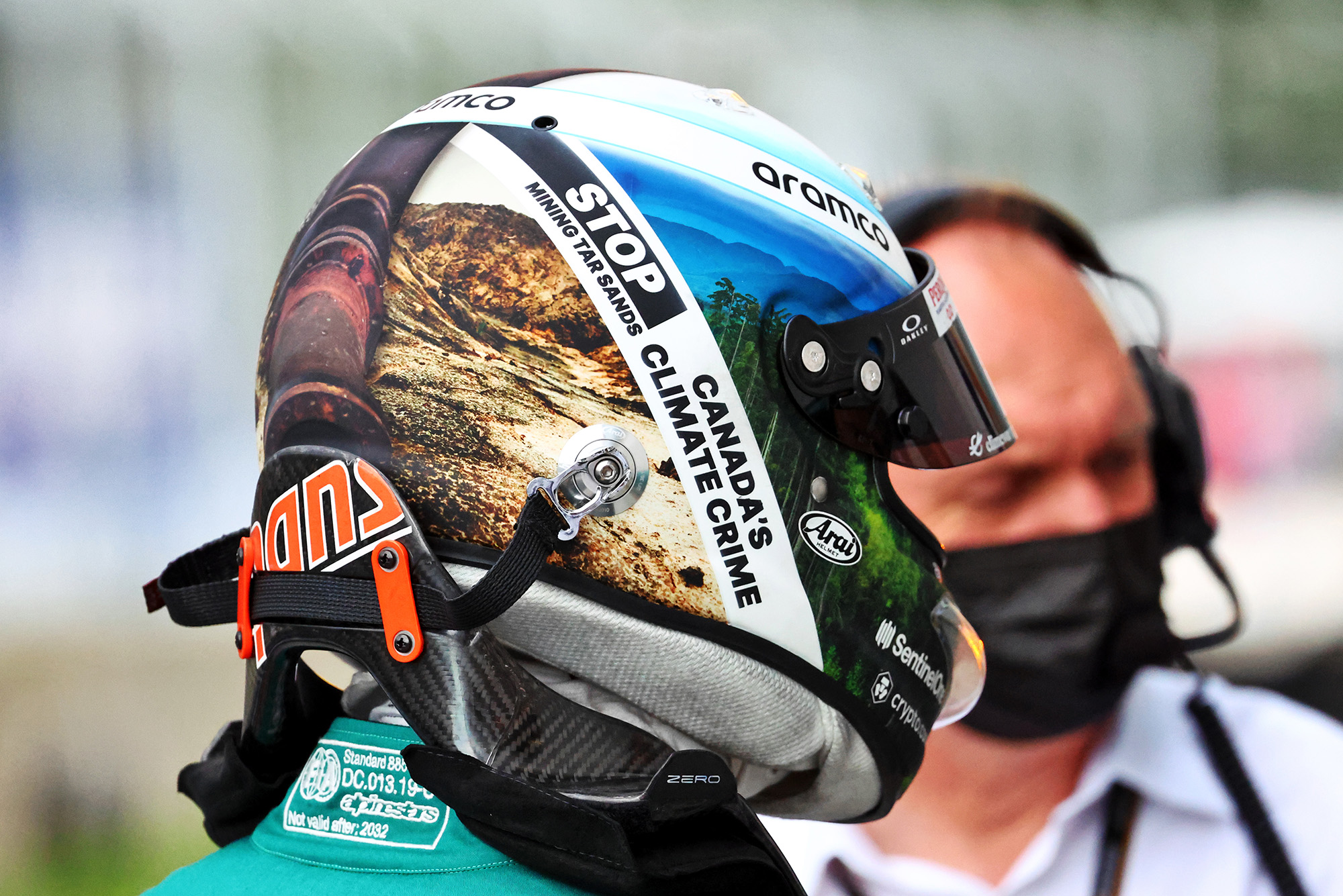 However, the "personal" element could potentially extend to other matters.
Earlier this year FIA president Mohammed Ben Sulayem seemed to suggest that Vettel's interest in promoting LGBTQ+ issues, Hamilton's focus on human rights, and even Lando Norris talking about mental health issues were akin to using F1 to "impose" their beliefs on people.
As diversity is an important part of the FIA and F1 mandate, presumably ideas related to this topic would be approved by the governing body.
However, it seems unlikely that championing the LGBTQ+ cause in the Middle East or protesting a specific climate issue in Canada, for example, would be seen as appropriately neutral.
The Race Says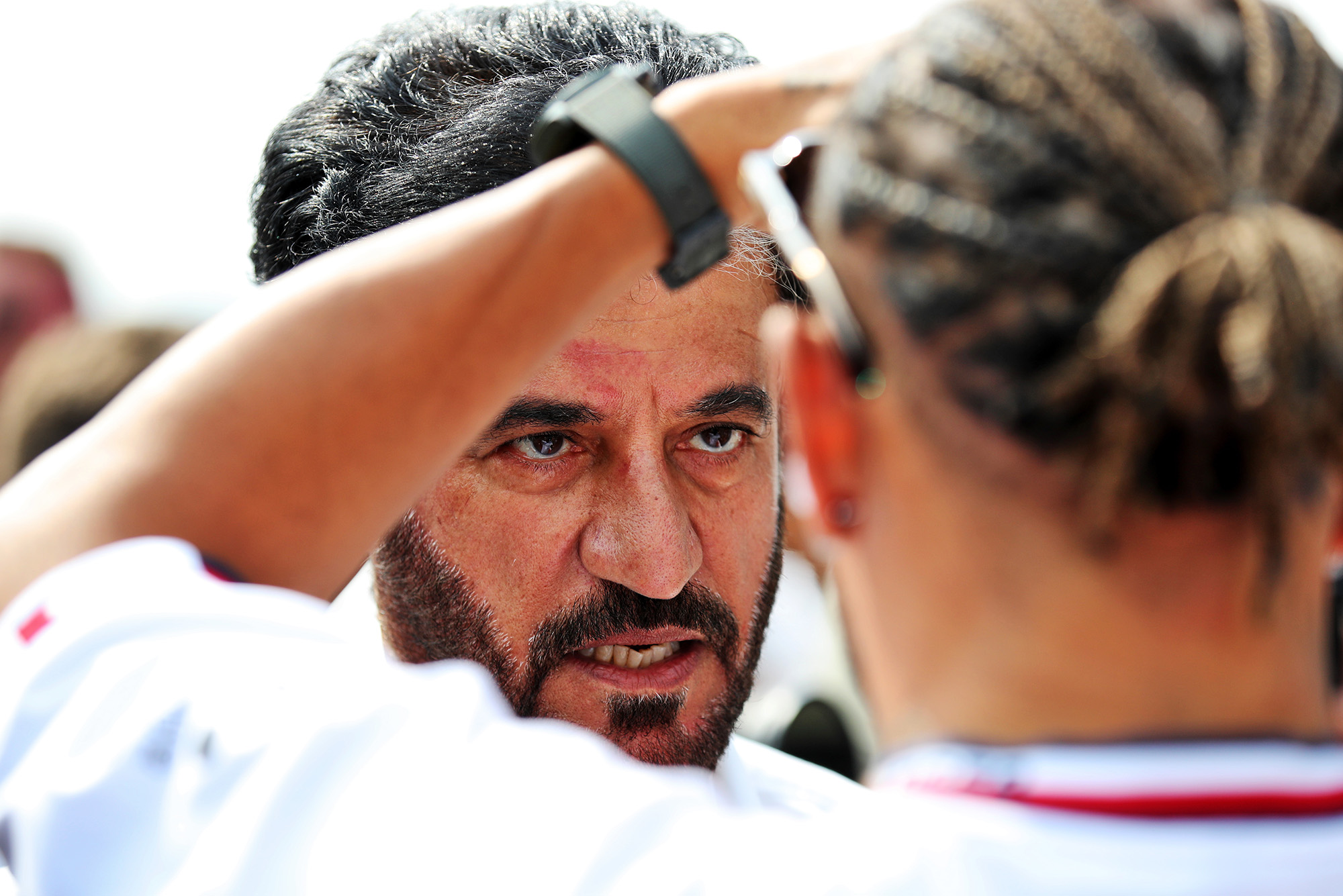 The FIA's move is curious and controversial, at best, so it will be interesting to see how it is explained or justified.
As this is a governing body and a president that wants to exercise more control over the potentially controversial or difficult things that drivers do and say at F1 races, it is not a huge surprise.
The ISC update is the latest step in the FIA wanting to regulate what freedom a driver has at an event.
Another recent example would be the tweaks to podium protocol drivers must follow after Hamilton wore a T-Shirt addressing the murder of Black woman Breonna Taylor on the podium at the 2020 Tuscan Grand Prix.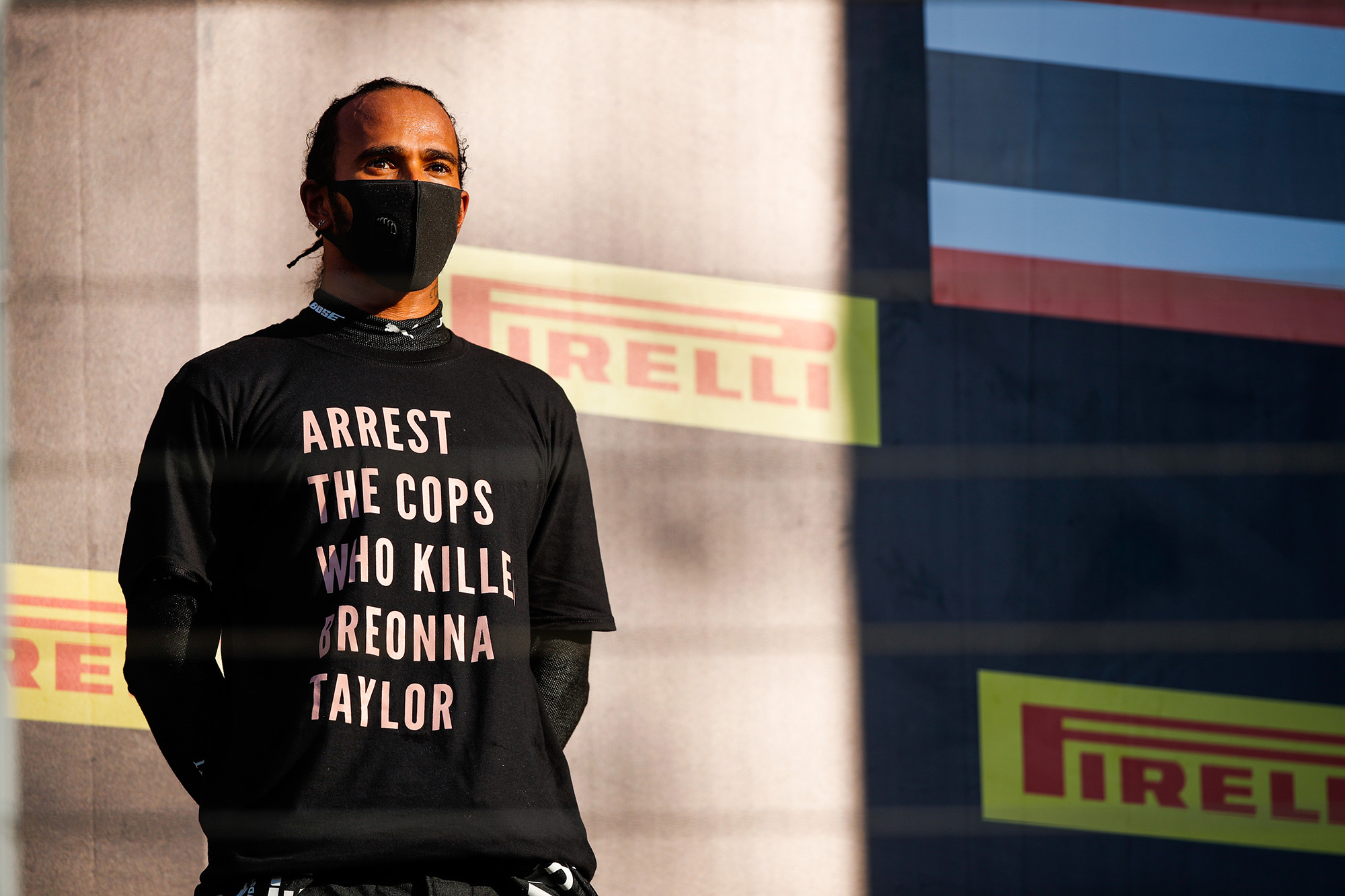 The FIA acted swiftly so that drivers could only wear their team's racewear during official post-race duties.
This latest change carries a clear implication: 'You can still speak out about issues you care about – as long as we say it's OK.'
It does not entirely ban protests or a statement from a driver. It implicitly threatens action against an incredibly vague range of things a driver could do.
And what the FIA could argue is definitively "political, religious or personal" is unclear. Which is presumably the point.
It adds an extra layer of complication and bureaucracy and means any competitor that wishes to use their platform to highlight an issue will need to think twice.
The vagueness – of neutrality, of what counts as 'political', of when and how the FIA might want to invoke this rule – is what makes it dangerous.
It's something that can be argued to govern almost everything and could give license to punish almost anything if the FIA doesn't like it.
There's an argument this will only make protests from F1 drivers even more powerful, for they could come with a heightened risk of consequences if any action is taken without the FIA's consent.
But the fact someone felt this rule had to exist at all is very telling. It's a shame, and unnecessary, but not really a surprise.