The extensive McLaren Formula 1 car upgrade revealed at the Singapore Grand Prix is intended to improve slow-speed cornering performance as a priority.
This is the third of three big packages McLaren planned for this season and the second to have been properly influenced by the revised technical structure that was implemented early in the year.
The Singapore developments include a revised front wing endplate, a new sidepod inlet, mirror mounting and halo furniture to work in conjunction with a new bodywork shape for the engine cover and sidepod and "fully revised floor" including updated fences, floor edge and diffuser.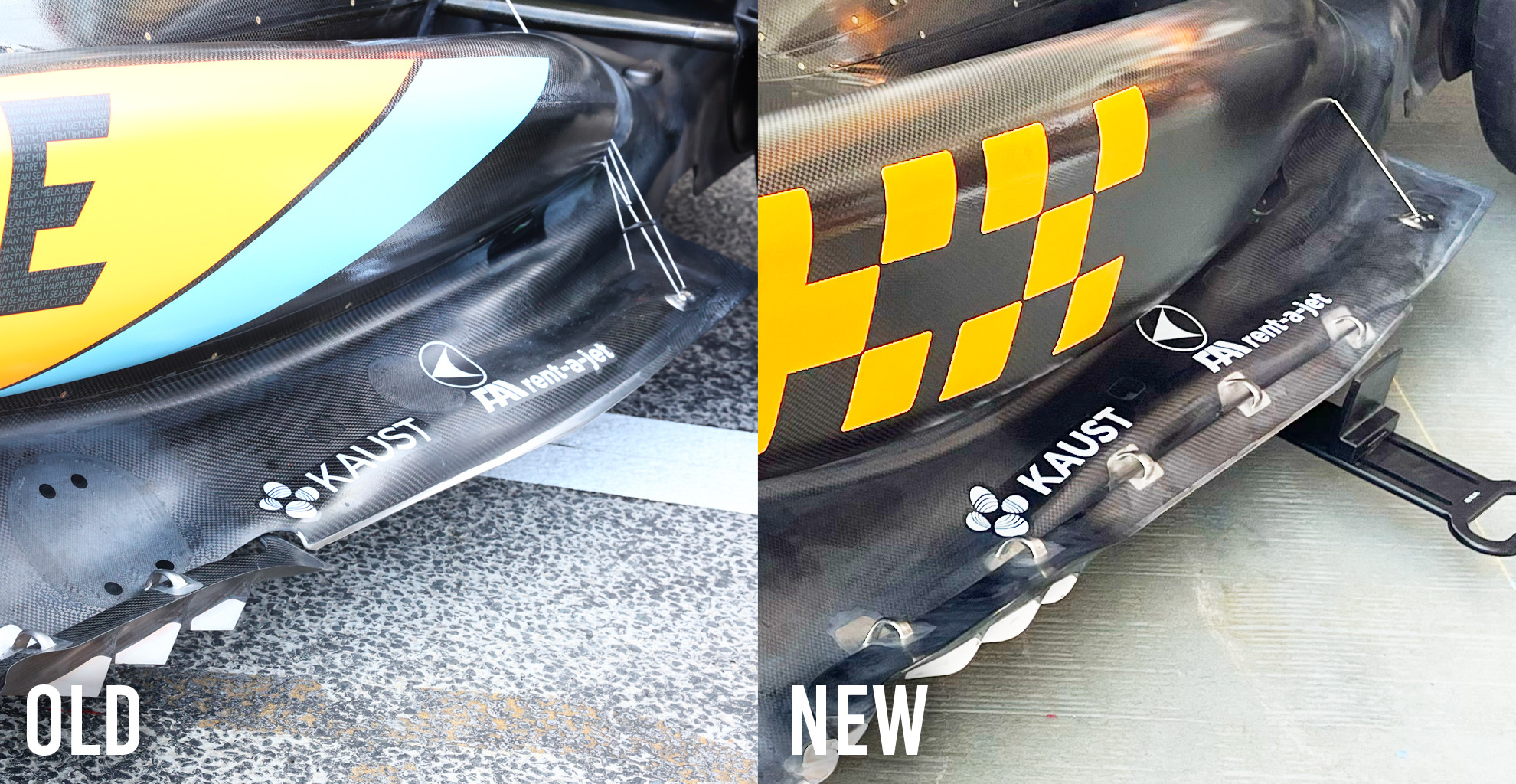 There are more detailed updates as well such as a revised external winglet array at the rear brake ducts, working in conjunction with a modified rear toelink shroud.
This is linked to fulfilling the aerodynamic development potential made possible by the sidepod design introduced in Austria at the end of June, itself made possible by a repackaged cooling system, and coincides with the full weekend debut of a rear wing trialled in practice at the Dutch Grand Prix.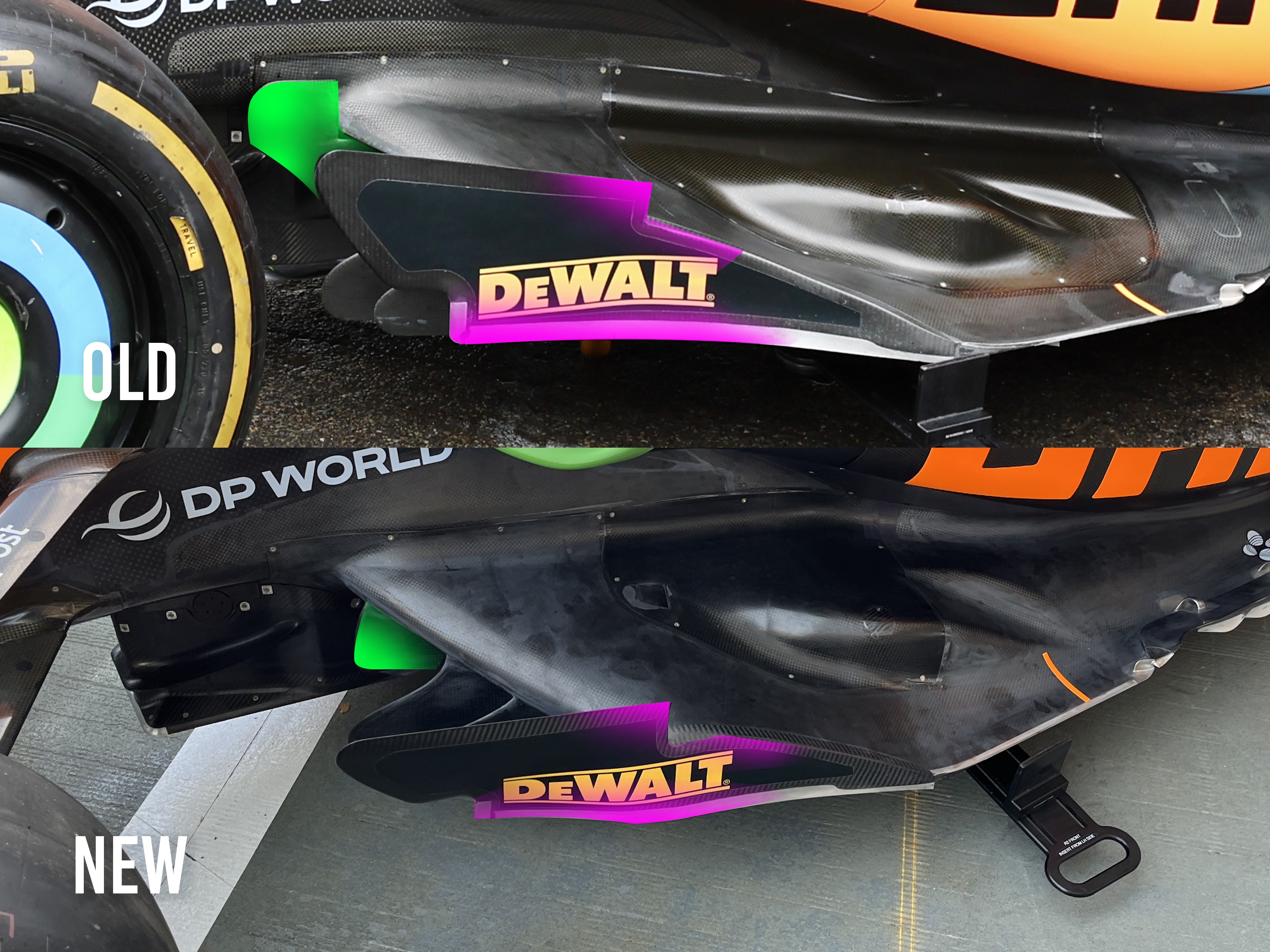 Lando Norris will have the full upgrade package this weekend while Oscar Piastri only has some elements and will get the rest next week in Japan.
This set of developments improves flow conditioning and overall aerodynamic load but Norris said unlike the Austria package it is aimed more at improving performance at low speed.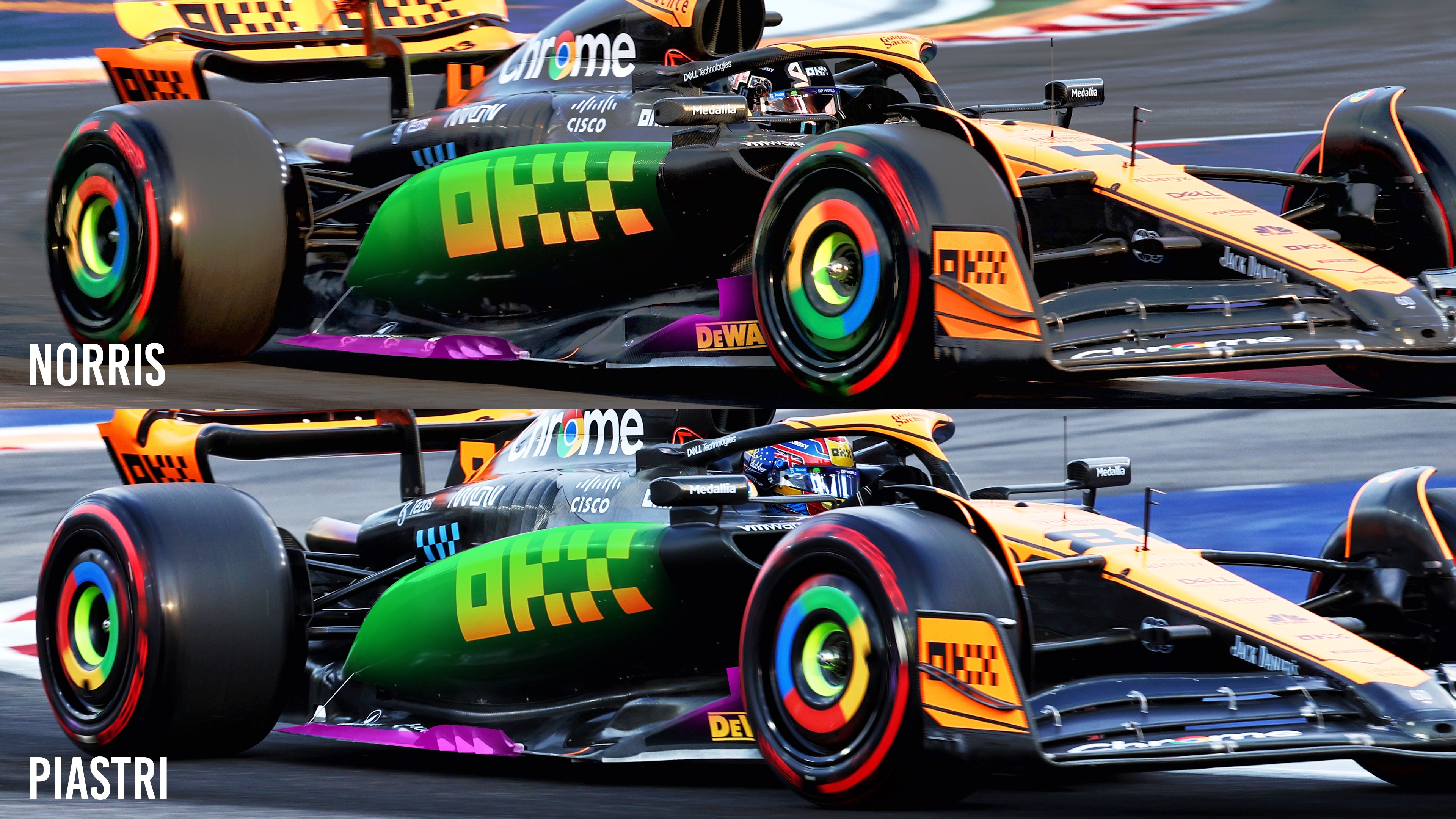 Norris said he is "a bit more cautious" about predicting a big step because historically the team has found it easier to make gains at medium and high speed.
Asked by The Race how intrigued he is to see if this can start to chip away at McLaren's underlying low-speed weakness, Norris indicated that this package would only be an initial step as it is not designed to rectify core handling traits – which will take longer to address.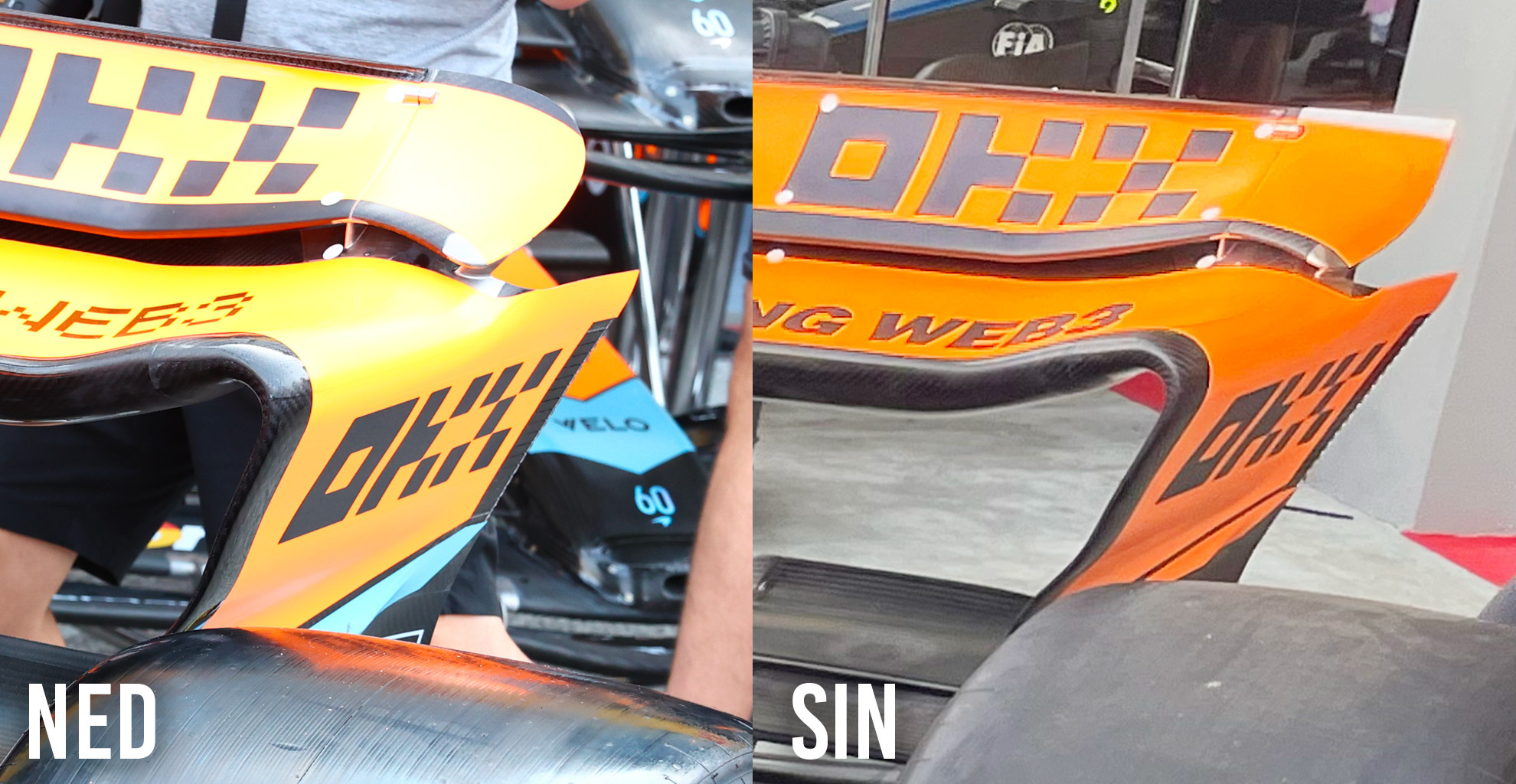 "The first time since we had a bit of a restructure to show something was Austria, that was just kind of putting load on the car," said Norris.
"Now it's a bit more trying to target a few more specific areas, which is going to be the first time we've probably done that a little bit more.
"So, I'm interested. It's not going to help in exactly the places where, from a driving style, driving point of view, I would probably want it.
"But it should just help with a bit of overall load, the cornering speeds and consistency, tyre wear, traction, things like that.
"Maybe not so much specifically with allowing me to kind of drive the car a bit more in a way that I want. It's not something to make me feel better in the car."
Though McLaren's performance in the last couple of grands prix has not been rewarded with particularly impressive points hauls it has gained a strong grip on fifth in the constructors' championship since the Austria upgrade.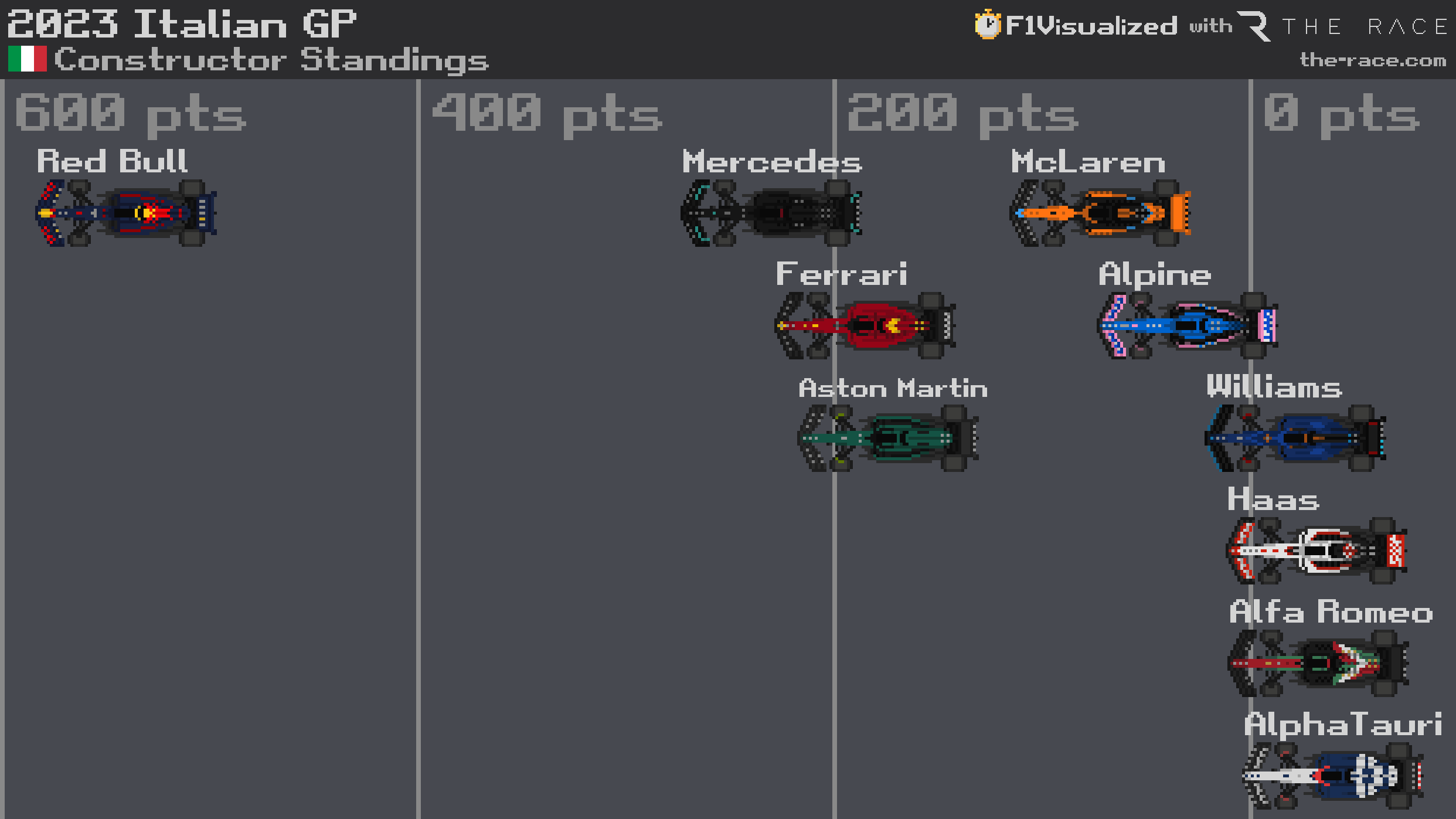 Podiums in Britain and Hungary are the obvious highlight of a six-race point-scoring run – more points finishes than McLaren managed in the first eight events of the year – that have catapulted the team above Alpine having trailed badly at one stage.
The transformational nature of that Austria package and the significant design shift it represented, plus the further changes in Singapore, have led some to christen the car an MCL60B.
But it retains the same chassis and Norris said it does not feel like a completely different machine either.
"In my opinion, it's just a very upgraded version of what we have," said Norris of the car McLaren has in Singapore.
"The characteristic of how we drive is still the same, the problems we have are still the same.
"So it's not like we've stepped back and redone everything and it handles completely differently.
"We're just going quicker, but with the same issues for a lot of it which don't allow us at the minute to compete with Red Bull and to compete for championships and compete for race wins.
"I will probably refer to a B-spec car as something that is a fundamental change in driving style and characteristic. This is not, it's just a heavily upgraded version of what we had.
"I'll take that over nothing, but I wouldn't say it's a B-spec."