The quickfire Formula 1 season left little time for reflection, with 17 races squeezed into just five-and-a-half months.
So now the season is over, there's time to identify the moments where each competitor truly stood out by compiling our list of the best race performances of the year by the 20 regular race drivers.
While results are factored in, this is based on the quality of each driver's performance behind the wheel, meaning that many are not their outright best results – and some have even been recognised for what they produced before retiring from a race.
These do not necessarily directly tally with our driver ratings given those are weekend ratings that also factor in performance on Friday and Saturday, although given the quality of the Sunday performance the drivers in question usually earned good ratings.
LEWIS HAMILTON
1st – TURKISH GRAND PRIX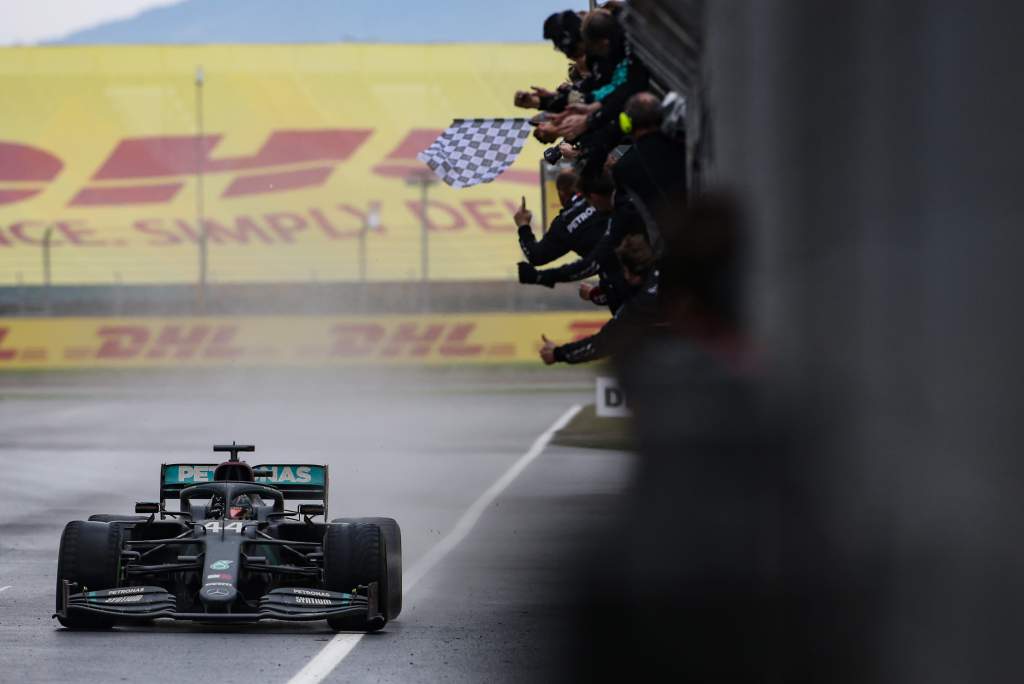 While the Mercedes was quick at Istanbul, it took around seven laps to get the tyres up to temperature. This left Hamilton sixth on the grid but he drove beautifully in the race to win by just over half-a-minute.
Yes, the Mercedes had the speed, but Hamilton had to make the most of it and also lapped hobbled team-mate Valtteri Bottas in the process.
VALTTERI BOTTAS
1st – AUSTRIAN GRAND PRIX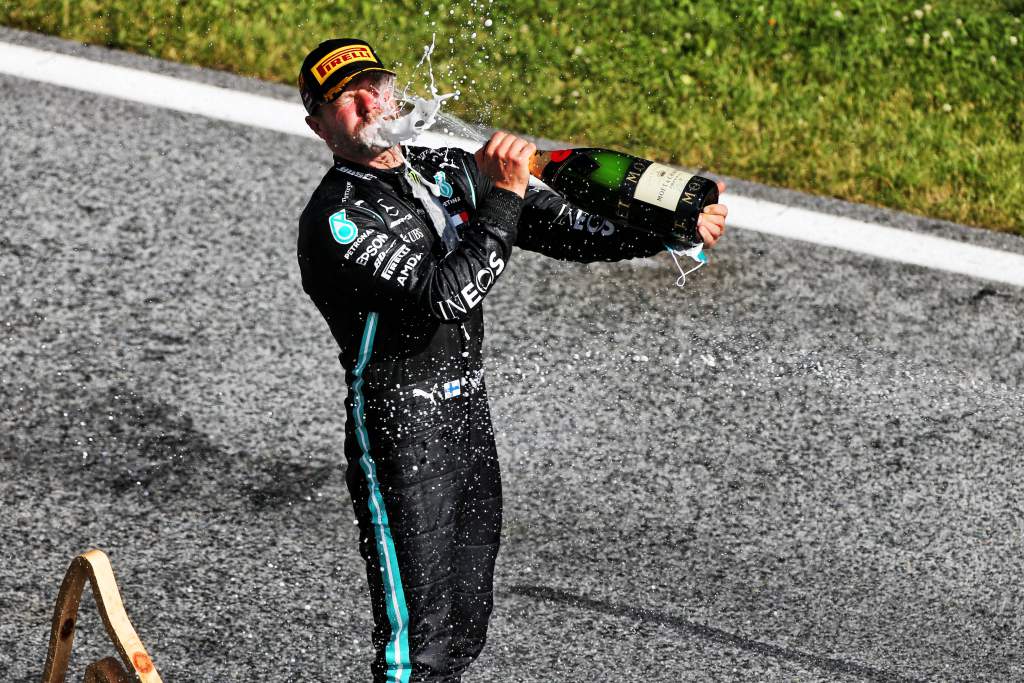 This was the one weekend where Bottas had the edge over Hamilton and closed it out, winning from pole position to make a perfect start to what he hoped would be a tilt at the world championship.
He absorbed pressure from his team-mate at the start of the second stint, and also altered the way he drove to cover concerns about the level of vibrations, to win in style.
MAX VERSTAPPEN
DNF – EMILIA ROMAGNA GRAND PRIX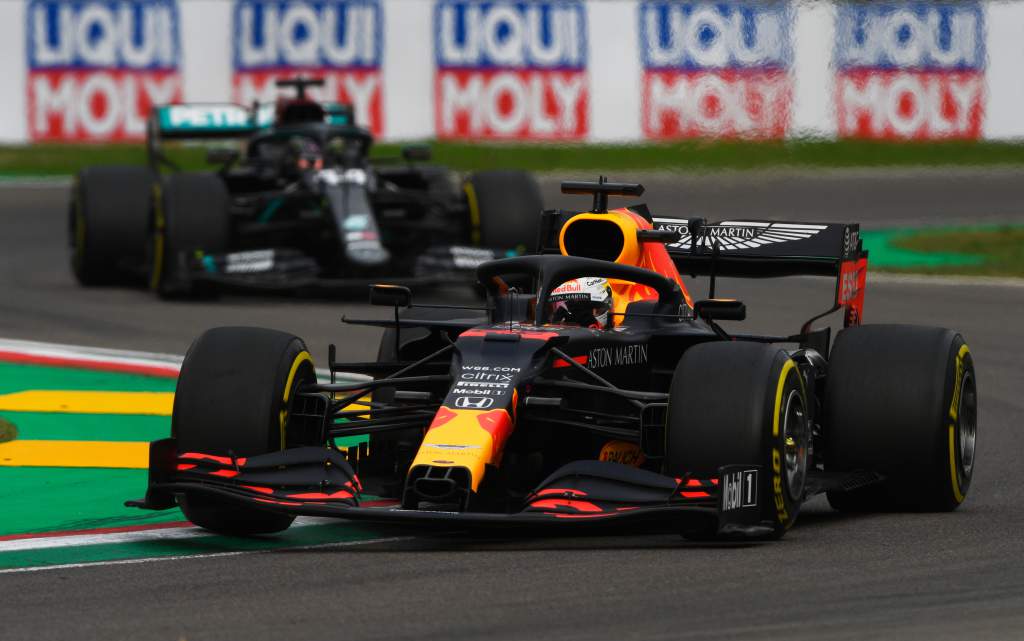 While he didn't get a result, this list is about the best race performance rather than where a driver actually finished.
Verstappen jumped Hamilton at the start at Imola and, after a failed attempt to undercut him, passed the damaged Bottas later in the race. He wasn't going to do anything about Hamilton, but a right-rear tyre failure cost him second place.
ALEX ALBON
4th – ABU DHABI GRAND PRIX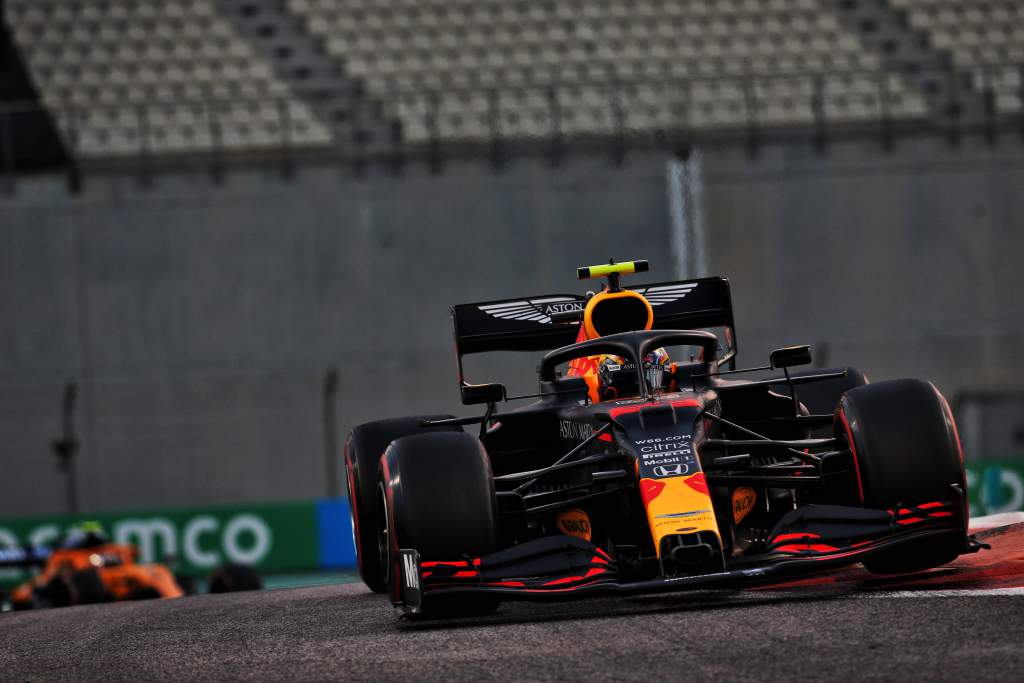 This was arguably the only weekend where Albon delivered on his brief for Red Bull, running a solid fourth throughout the race, having passed McLaren driver Lando Norris early on and occupying space behind the Mercedes drivers that they would have dropped behind had they made a second stop.
SEBASTIAN VETTEL
3rd – TURKISH GRAND PRIX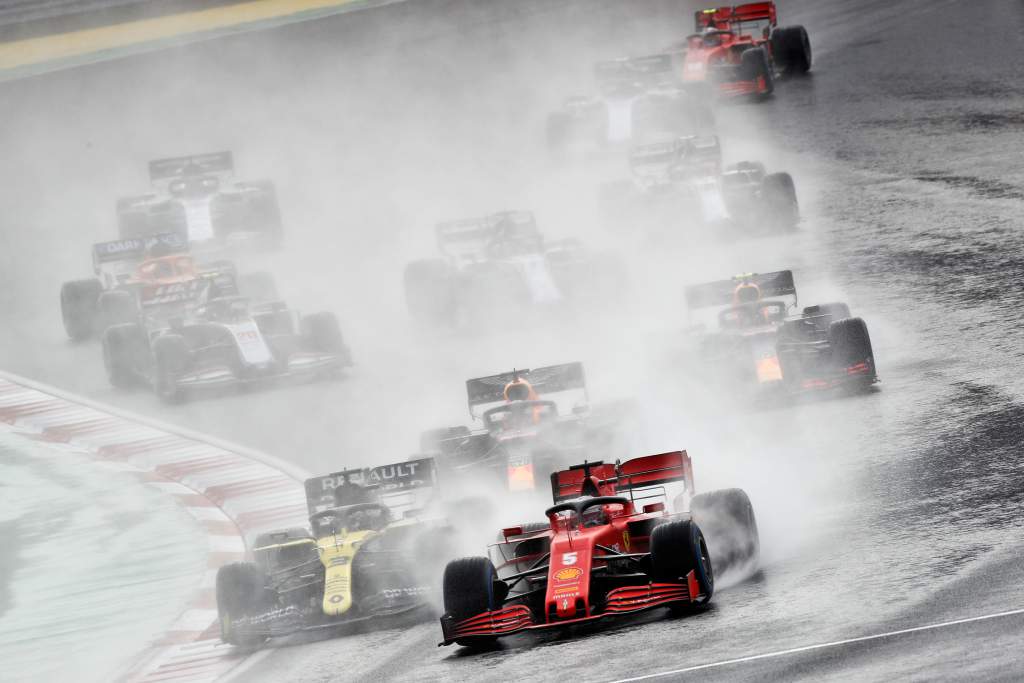 The start was key to Vettel's success, along with some sensible decisions in the early seconds of the race, getting him up to fourth from 11th on the grid and then to third when Hamilton briefly ran off the track.
Although he was later passed by Charles Leclerc, Vettel capitalised on his team-mate's error to bag his only podium of the season through the final complex.
CHARLES LECLERC
4th – PORTUGUESE GRAND PRIX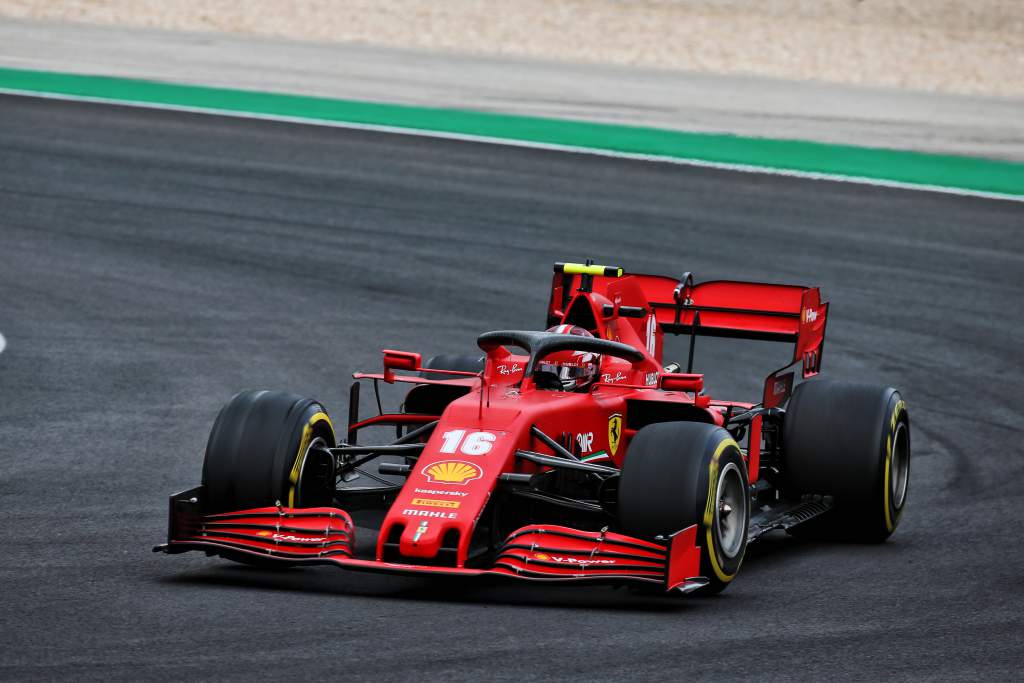 Leclerc's beautiful lap to qualify fourth counted for nothing at the start as he slipped to eighth while he struggled to build temperature in his medium-compound Pirellis.
But by lap 12 he had passed Daniel Ricciardo, Kimi Raikkonen, Norris and Carlos Sainz Jr to reclaim fourth. He made his sole stop after 34 laps on his starting set and emerged still in fourth.
CARLOS SAINZ JR
2nd – ITALIAN GRAND PRIX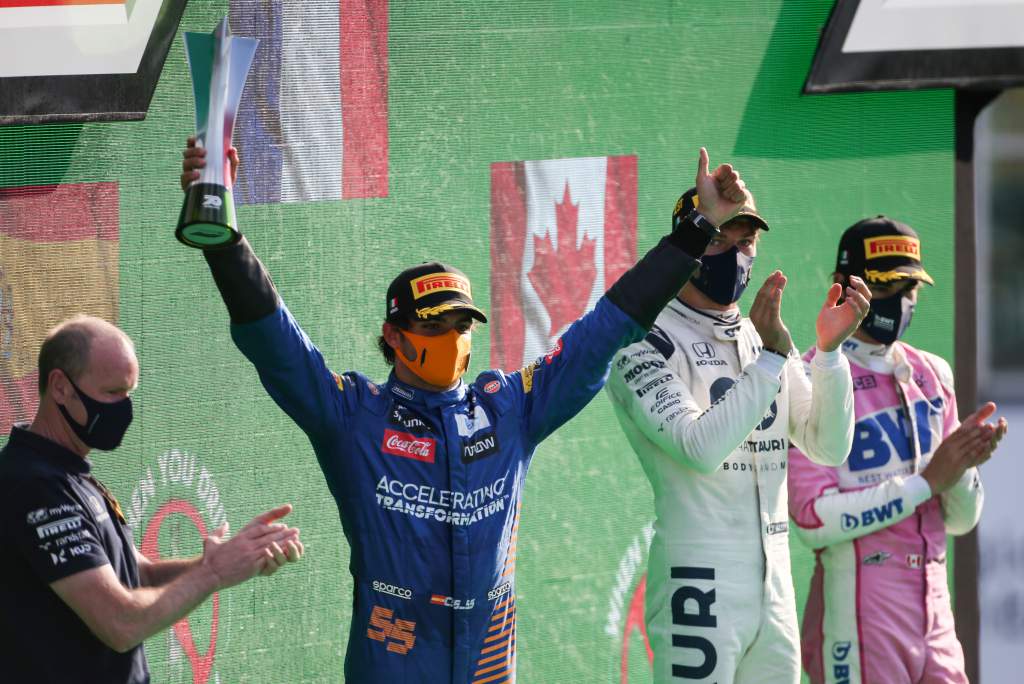 While he missed out on victory by just 0.415s to shock winner Pierre Gasly, Sainz was the star of this race. By rights, he should have been the one to capitalise on Hamilton's penalty, but the timing of the pitstops, the safety car and the red flag conspired against him.
Sainz took the restart sixth, picking up a place to Hamilton's penalty and also passing Lance Stroll and the Alfa Romeos to take second, but he couldn't quite challenge Gasly.
LANDO NORRIS
DNF – EIFEL GRAND PRIX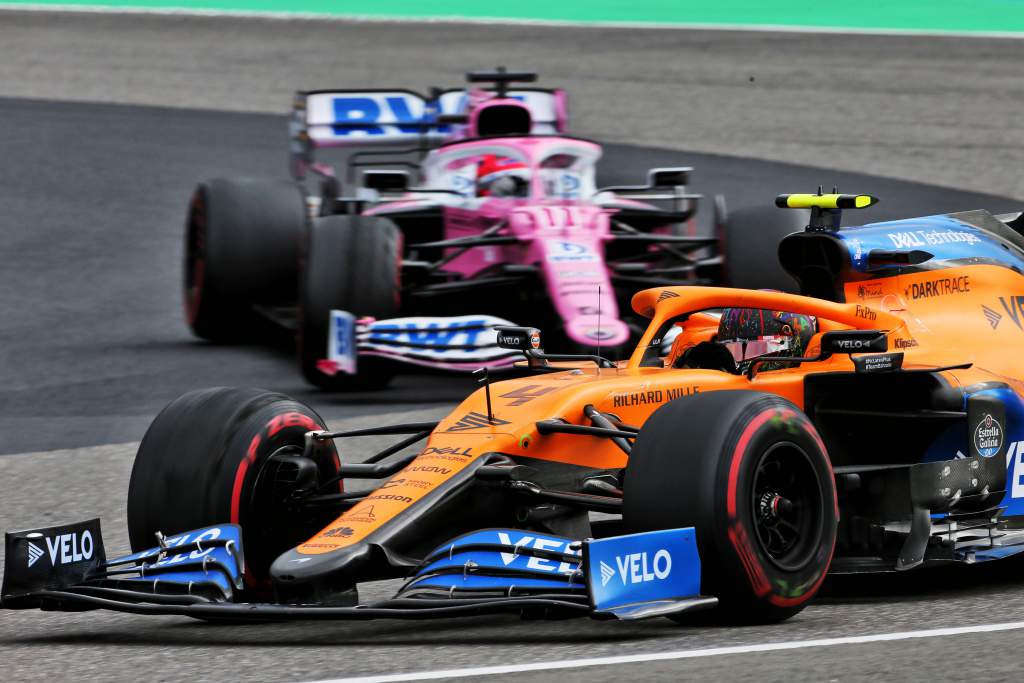 Picking a retirement seems an odd choice for a driver with Norris's 2020 results, but he would likely have finished third at the Nurburgring and deprived Ricciardo of Renault's breakthrough podium.
Norris led Sergio Perez after the first pitstops but ignition problems had set in, which initially cost him time then eventually caused a fire thanks to unburned fuel in the exhaust. But this was a better drive than the one that did get him a podium in the Austria season-opener.
DANIEL RICCIARDO
3rd – EMILIA ROMAGNA GRAND PRIX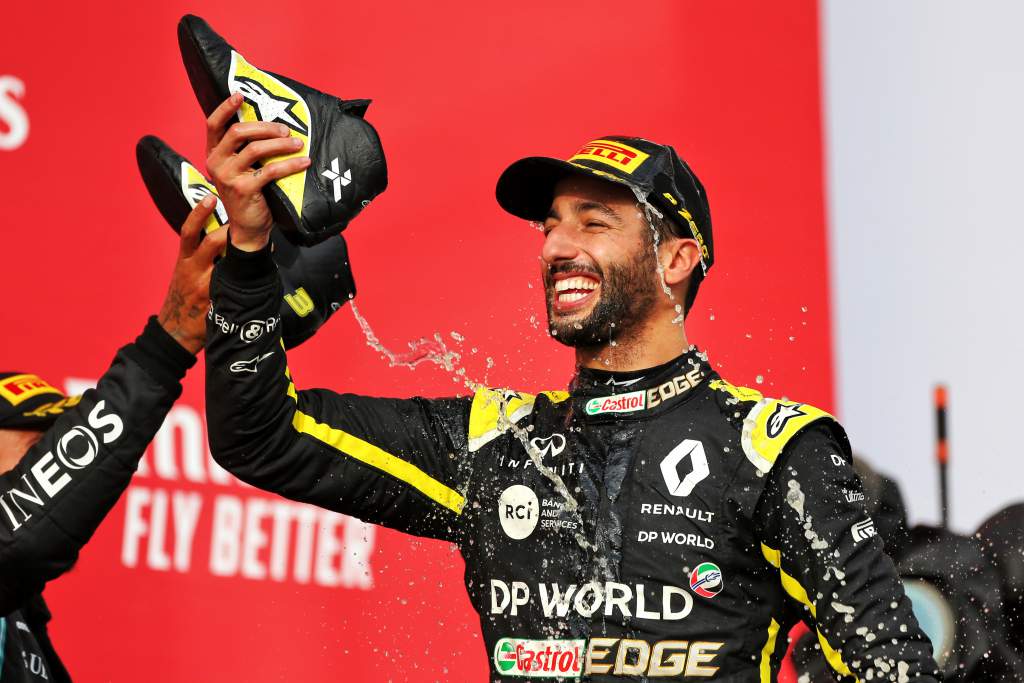 Ricciardo likely would have got ahead of Gasly on the opening lap even without Hamilton squeezing the AlphaTauri driver.
He covered Leclerc's undercut attack but did slip behind long-running Perez – only for Racing Point to call the Mexican in under the late-race safety car. That gave Ricciardo third, but he still had to hold off the charging Daniil Kvyat to earn the podium.
ESTEBAN OCON
2nd – SAKHIR GRAND PRIX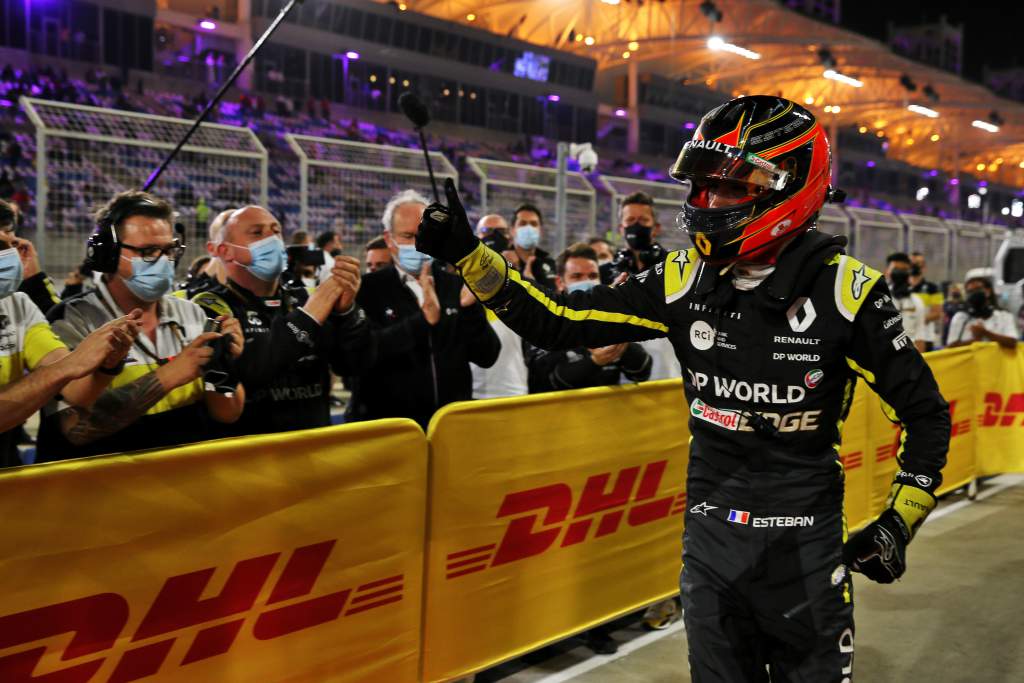 Ocon's best result of the season was assisted by being on the right strategy, having started on mediums thanks to missing Q3.
But it was still a well-executed drive, particularly in the first stint, to ensure that he was among the drivers to benefit from the Mercedes pitstop disaster, and came at a point in the season when he was closest to the level of his team-mate Ricciardo.
PIERRE GASLY
8th – BELGIAN GRAND PRIX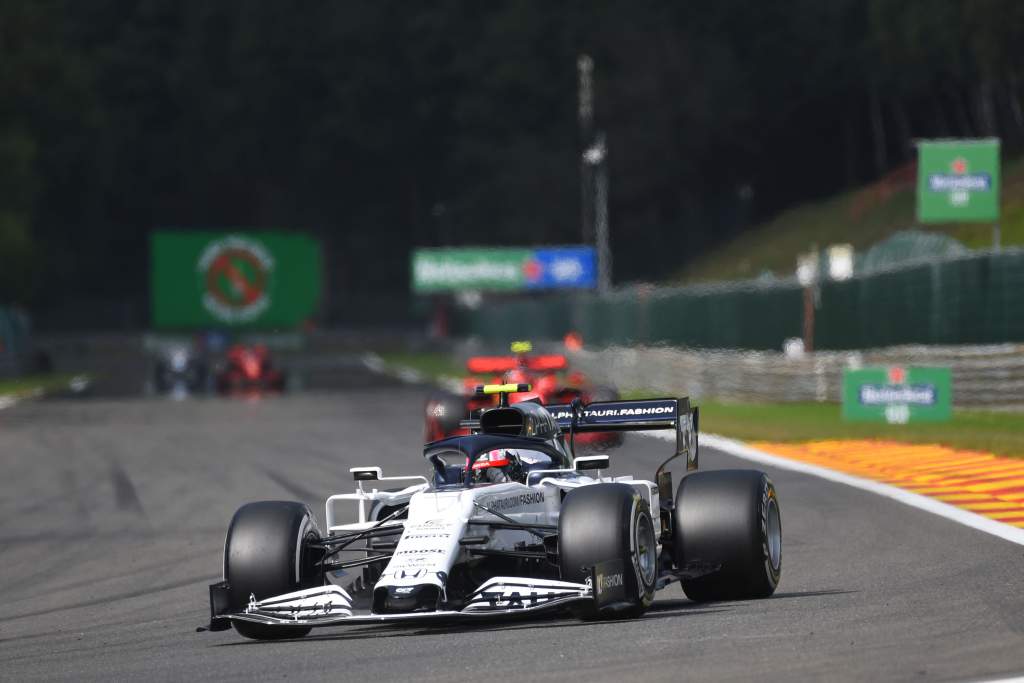 The win at Monza was a beautiful moment and a fine drive, but assisted by luck. At Spa, the timing of the safety car went against Gasly after he started on hards.
That left him 16th after making his pitstop, but he passed eight cars in the last 18 laps to take a superb eighth place. While not a great reward, it was still a well-executed race.
DANIIL KVYAT
4th – EMILIA ROMAGNA GRAND PRIX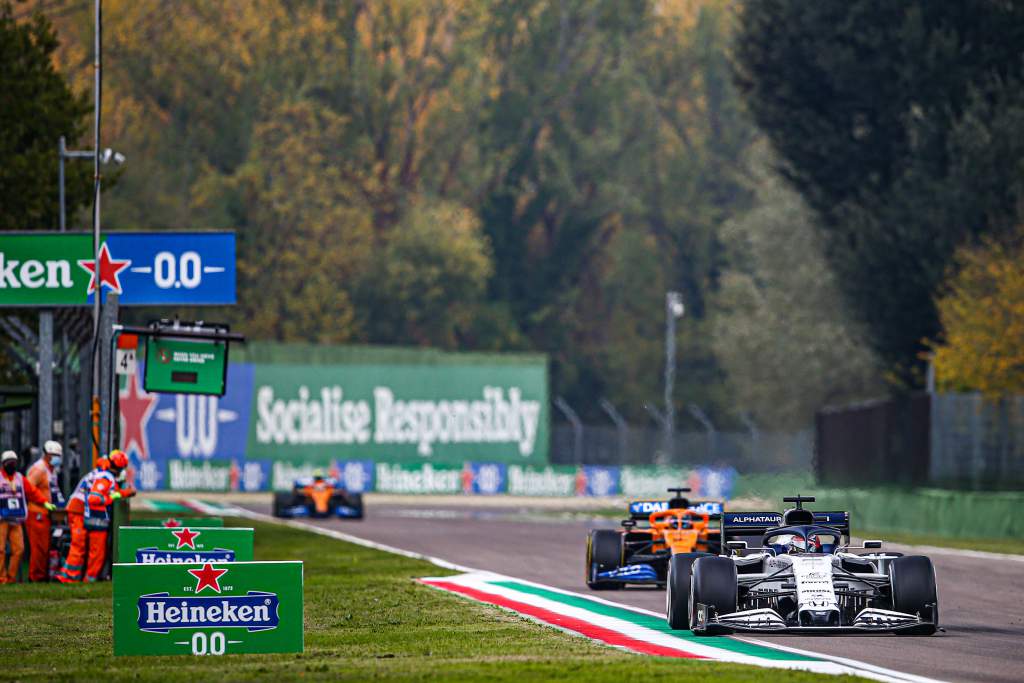 Kvyat had a strong finish to the season, but it was his drive at Imola that earned him his best result of 2020.
While not as quick as team-mate Gasly, who retired early, Kvyat drove a solid race before a brilliant charge after the safety-car restart. From seventh, he squeezed past Perez and Albon, then passed Leclerc on the outside at the entry to Piratella.
SERGIO PEREZ
1st – SAKHIR GRAND PRIX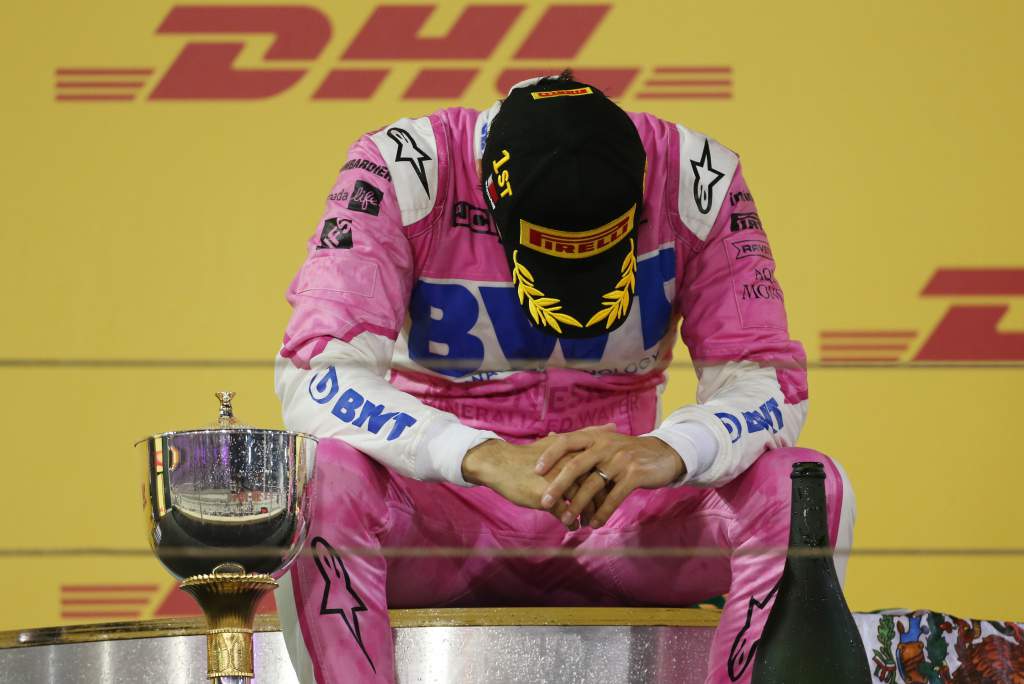 It's a predictable choice, but you have to go for the driver who was facing the wrong way after being hit by Leclerc on the opening lap, dropped to the back and came through to win.
He had the advantage of this incident inadvertently putting him onto the right strategy, but it was still beautifully executed and a cut above what team-mate Stroll managed.
LANCE STROLL
DNF – TUSCAN GRAND PRIX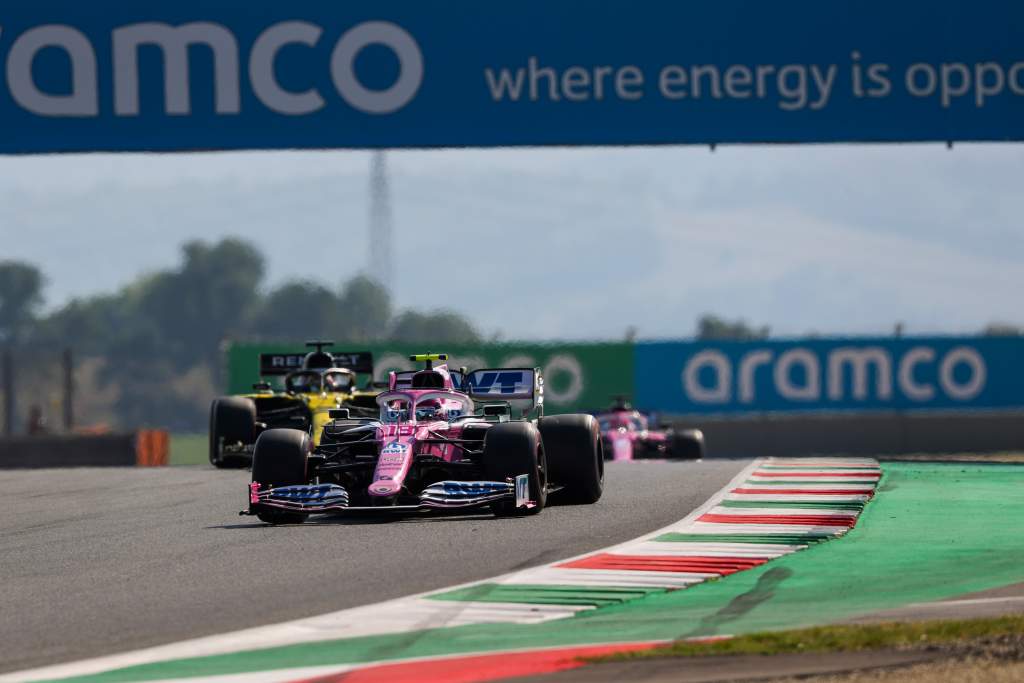 Stroll was running fourth and chasing third-placed Ricciardo, with eventual third-placed finisher Albon behind, when a tyre let go as he headed into the first Arrabbiata right-hand and sent him heavily into the barriers.
He'd run third early on before Ricciardo had undercut him, and would have finished third at best and fifth at worst before he was eliminated through no fault of his own.
KIMI RAIKKONEN
12th – BELGIAN GRAND PRIX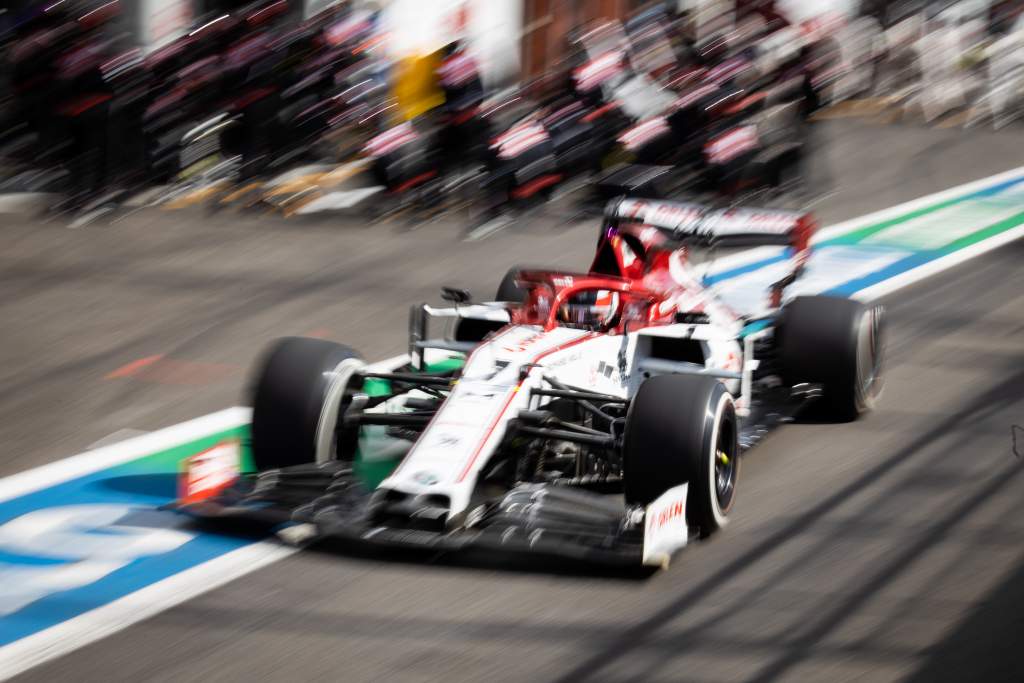 The race didn't start well for Raikkonen, with the anti-stall having to kick in and leaving him at the back heading into the first corner. But he quickly passed the Williams drivers and Romain Grosjean before overtaking Kevin Magnussen.
Alfa team-mate Antonio Giovinazzi crashed while trying to hang onto Vettel and avoid a team order to let Raikkonen have a go, with Raikkonen jumping Leclerc at the stops. He then overtook Vettel to take possibly the best 12th place of his career.
ANTONIO GIOVINAZZI
10th – EIFEL GRAND PRIX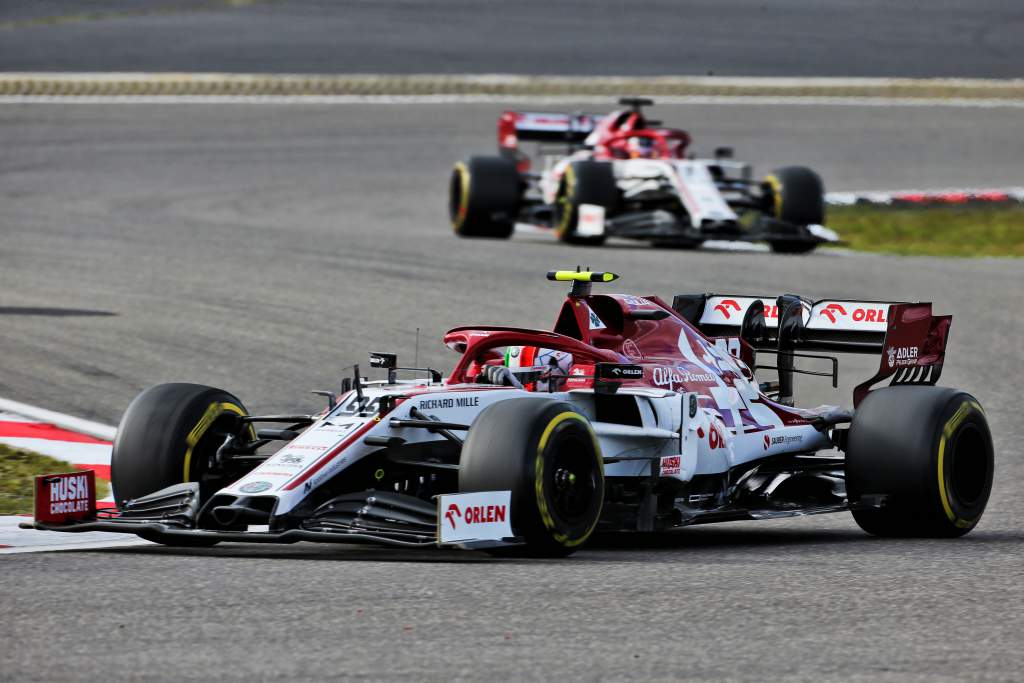 Giovinazzi climbed from 14th to 11th on the first lap, which put him in a good position to fight for points on what was one of Alfa Romeo's better weekends.
But his two-stop strategy was frustrated by the safety car that cost him a tyre advantage, without which he could potentially have finished ninth or 10th. The only downside was that he couldn't pass Grosjean in the closing laps even with a grip advantage.
ROMAIN GROSJEAN
12th – TUSCAN GRAND PRIX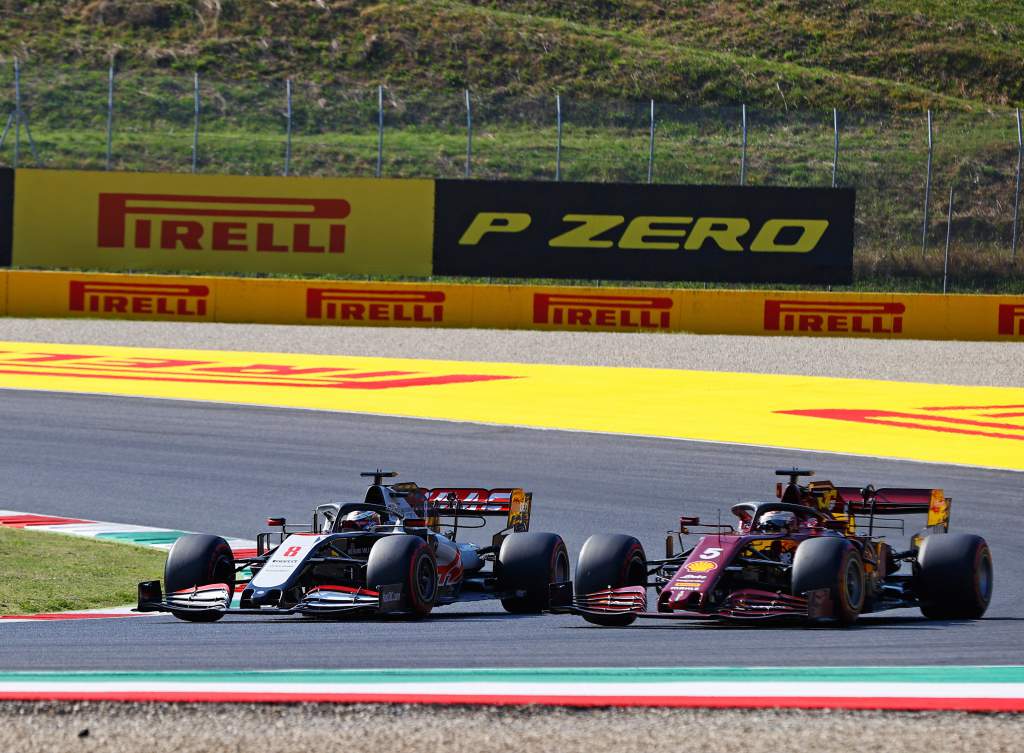 It was tempting to go for Grosjean's excellent 10th at the Nurburgring, but his performance at Mugello in ridiculous circumstances gets the nod.
He had a part in the first-lap clash that eliminated Gasly and Verstappen and was pitched into the barrier.
He should have retired, but rejoined and battled on to the end of the race in a hobbled car lacking 60 points of downforce – even climbing into the points at the second standing restart with a great overtake on Leclerc around the outside on the way before inevitably dropping back.
KEVIN MAGNUSSEN
10th – HUNGARIAN GRAND PRIX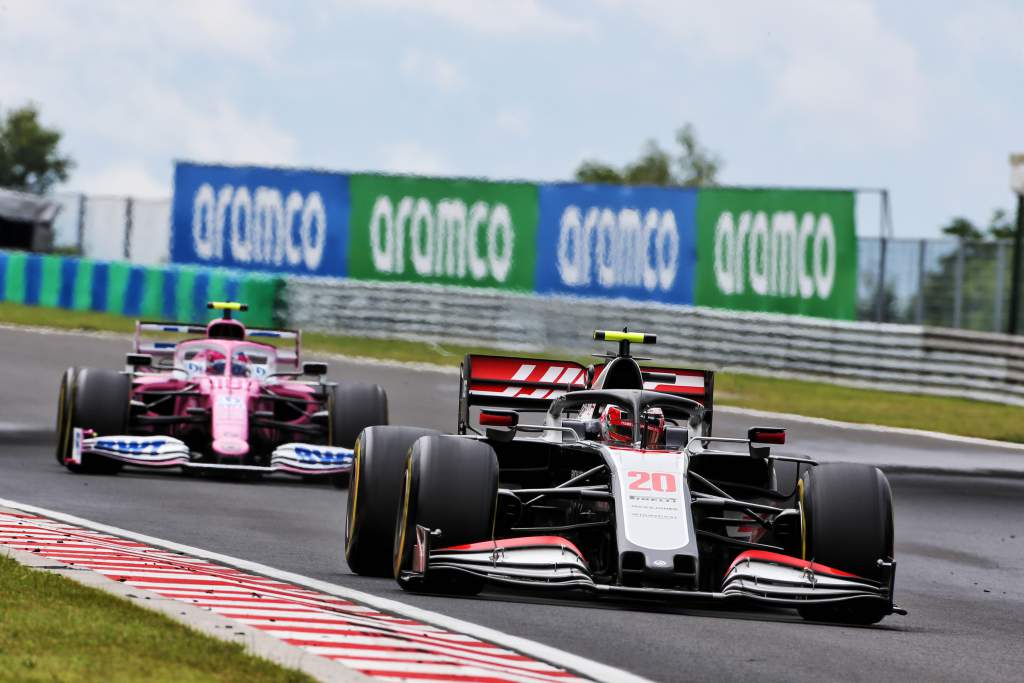 This isn't the kind of drive that the hard-charging Magnussen is associated with, but he's just as capable of a measured, intelligent race.
Having pitted for slicks on the formation lap – earning a time penalty for illegal communications that dropped him from ninth to 10th at the flag – he ran third then minimised his race time beautifully to take his only points finish of the year.
GEORGE RUSSELL
9th – SAKHIR GRAND PRIX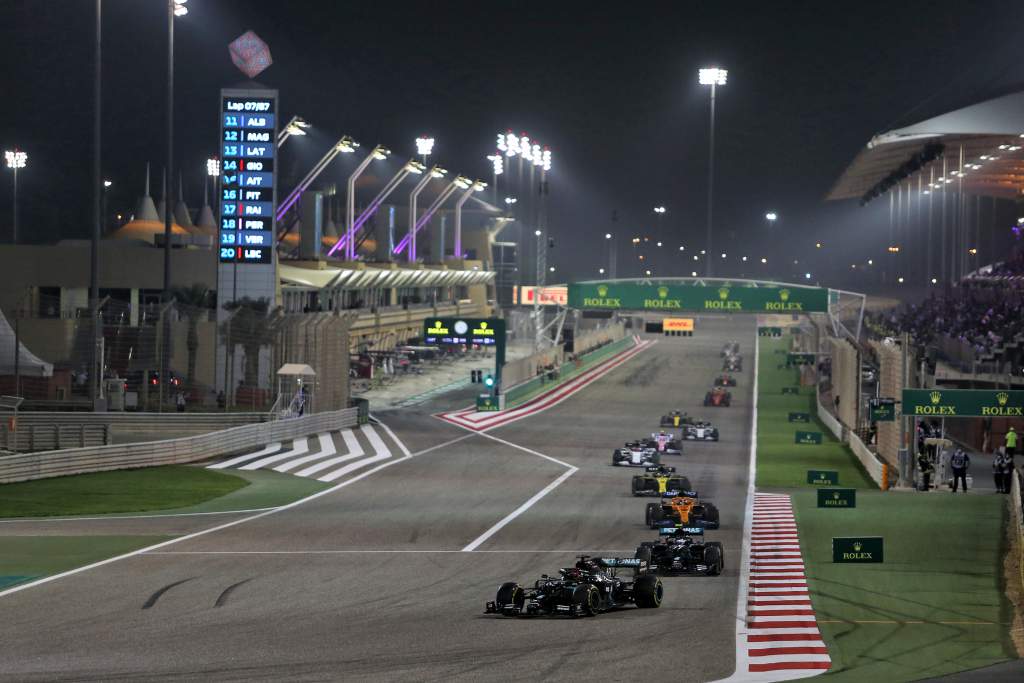 Ninth place and fastest lap was scant record for Russell's astonishing performance after his late call-up to sub for Hamilton at Mercedes in the Sakhir Grand Prix.
He had the race won after leading at the start, then was well on his way to winning it again after a badly-time safety car, only to pick up a puncture suspected to have come from debris left by Jack Aitken's accident and have to pit again.
NICHOLAS LATIFI
DNF – SAKHIR GRAND PRIX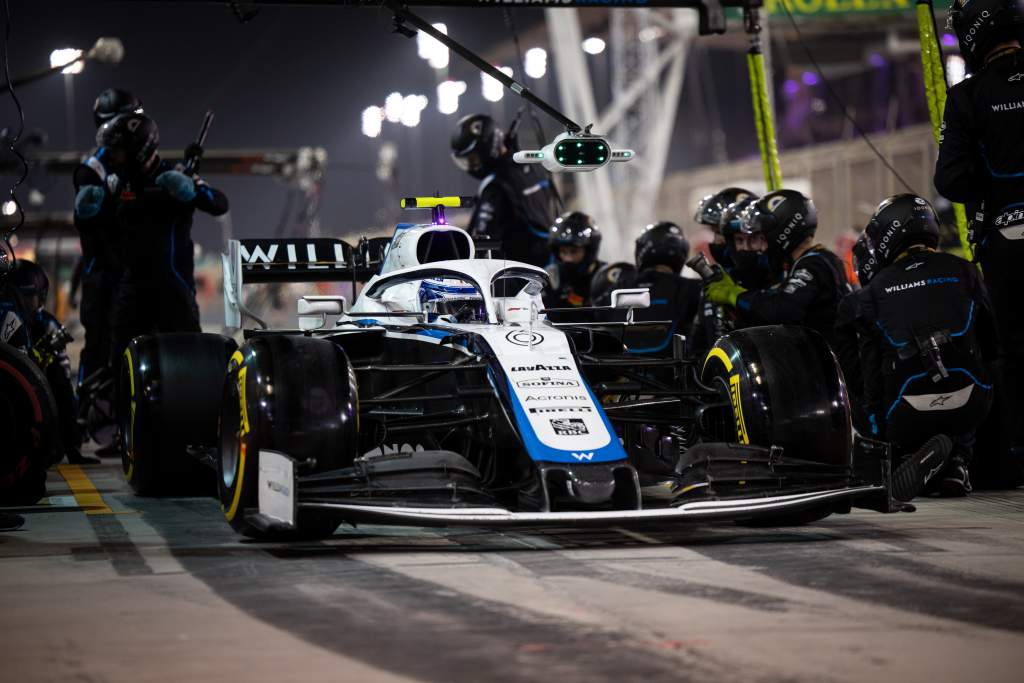 While his usual team-mate was starring at the front, few noticed Latifi's performance as Williams's team leader.
He was at the front of the 'Class C' battle at the front when he ground to a halt with an oil leak after a well-executed race.
THE PART-TIMERS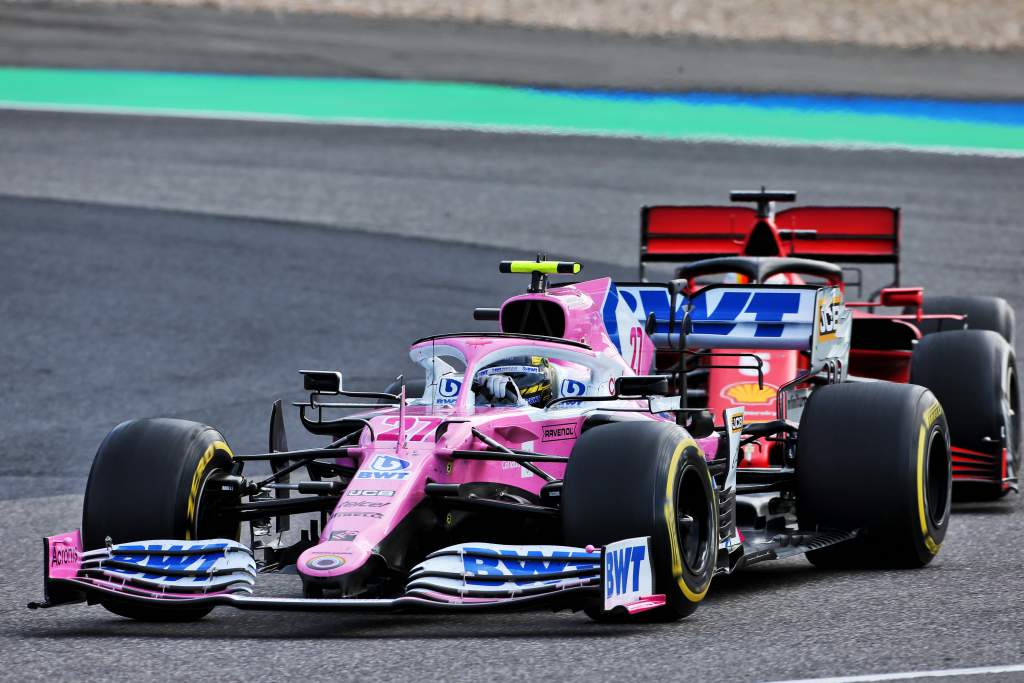 Three drivers played stand-in roles during the 2020 season, which doesn't give us much to choose for their best races.
Nico Hulkenberg turned in a superb performance from the back of the grid at the Nurburgring to finish eighth despite only jumping into the Racing Point for qualifying.
At Williams, Jack Aitken had only the Sakhir Grand Prix to choose from and actually turned in a good performance until he undid the good work by spinning and wiping out his front wing coming out of the final corner. But he at least recovered to the pits and finished 16th.
Pietro Fittipaldi had two outings for Haas in place of Grosjean, unsurprisingly turning in his better performance in the Abu Dhabi Grand Prix but being frustrated by having to make an extra pitstop and losing time at other stops thanks to the need to top up the air and deal with overheating problems. He finished 19th.