For a country of fewer than nine million people, Austria has made a huge impression on Formula 1.
While the Austrian who has had the biggest impact on motorsport – Dietrich Mateschitz – is ineligible for this list, the Red Bull chief's influence is obvious.
The battles for the places in the rankings from front to back were intense. But have we got it right? Leave your thoughts in the comments below but remember these drivers are ranked on their F1 performances here, not their career in general.
*Honourable mention to Otto Stuppacher, who entered three grands prix in 1976 with a privateer Tyrrell but failed to qualify for all of them.
14 Roland Ratzenberger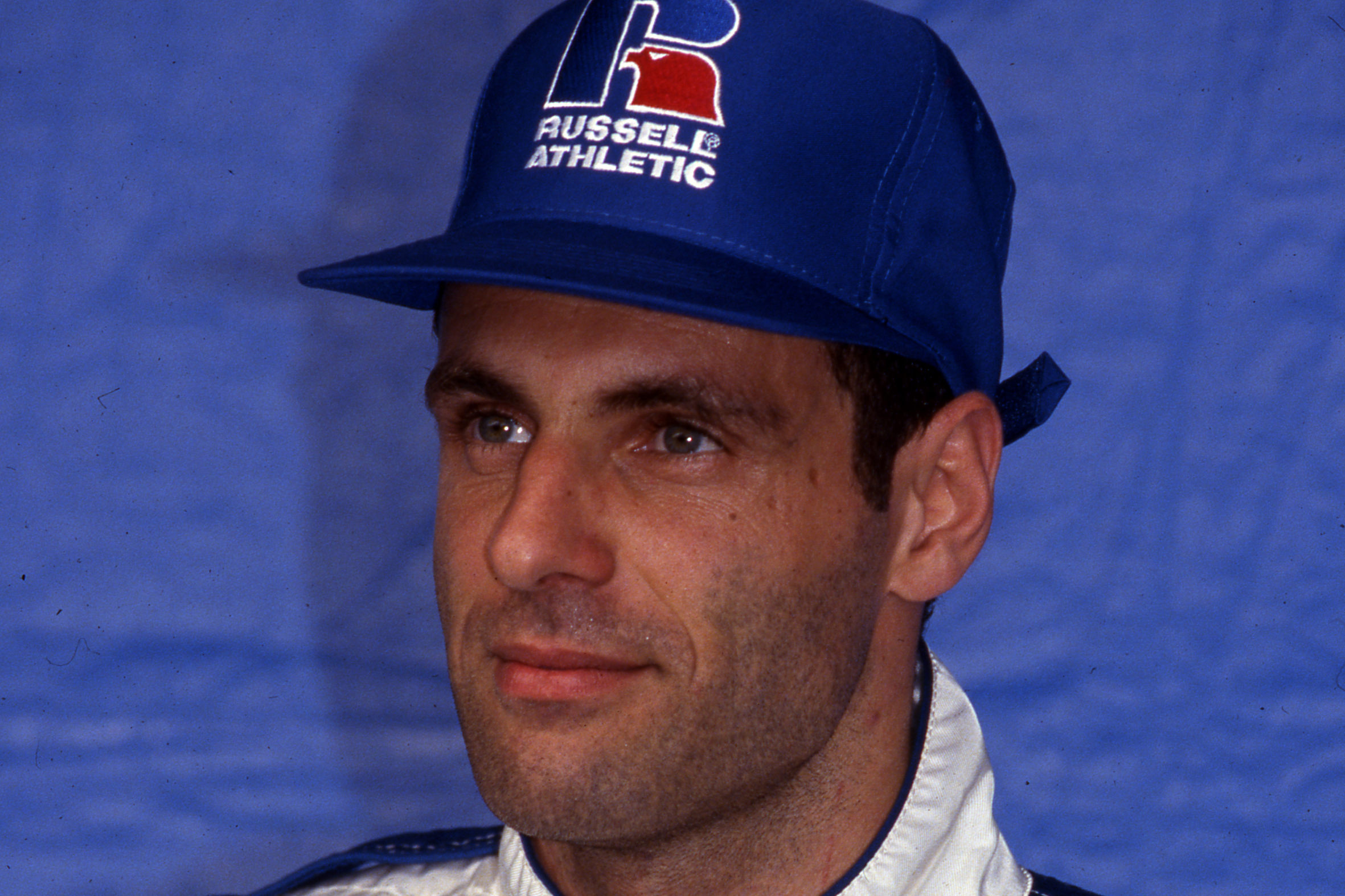 Ratzenberger's tragically short career means that there's very little evidence on which to assess him, but during those three fateful entries in 1994 he was comfortably outpaced by team-mate David Brabham in the underfunded and under-prepared Simtek team.
13 Hans Binder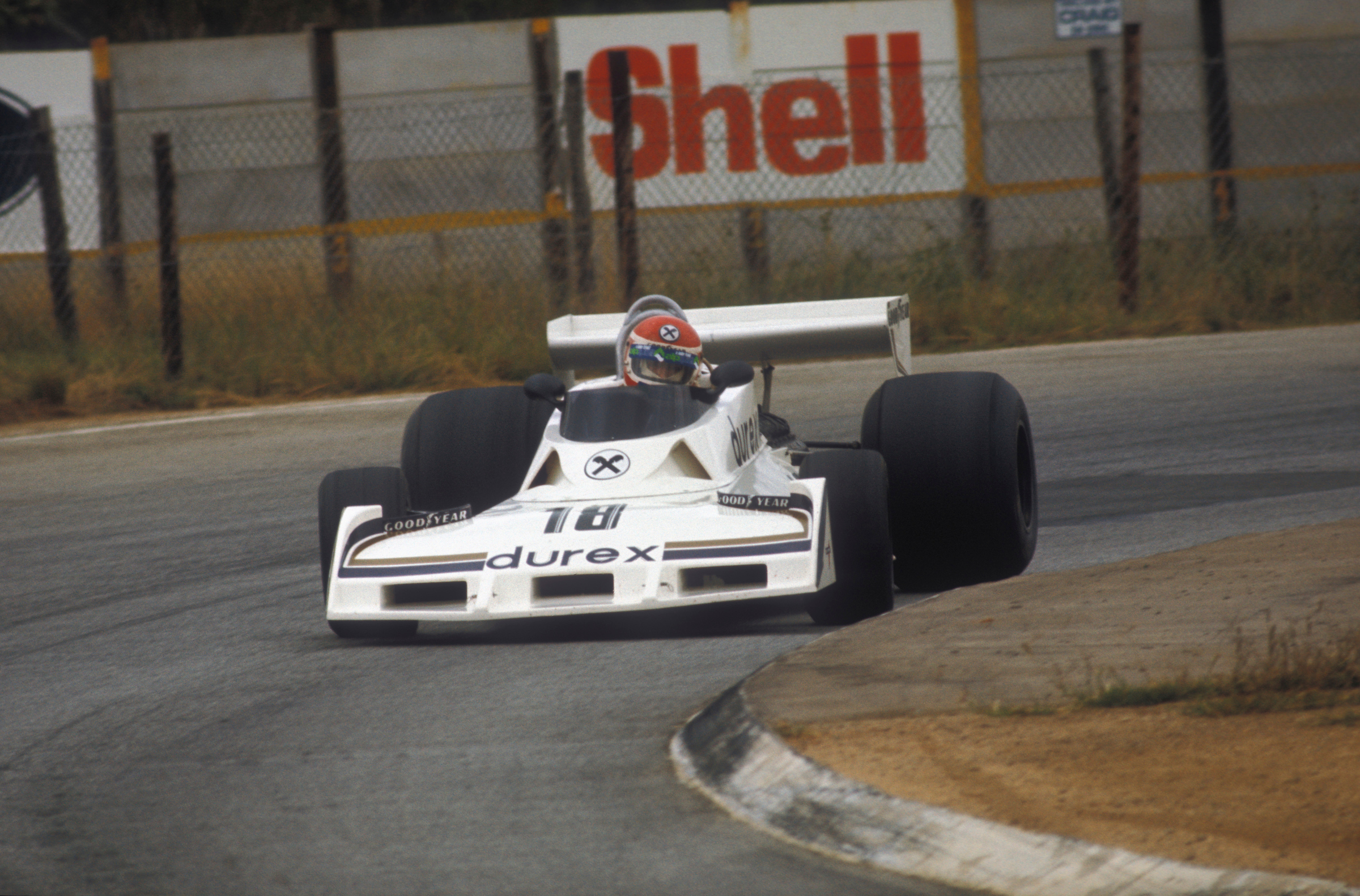 Over the course of three seasons Binder entered 15 grands prix, qualifying for 13 of them without distinction. He did most of his grand prix racing in 1977, where he didn't see which way team-mate Vittorio Brambilla went at Surtees.
To his credit he managed to outqualify Jean-Pierre Jarier once during a three-race stint in an ATS-run Penske, but was a long way from making the field when he returned for a one-off with the team at his home race in 1978.
12 Dieter Quester
Quester's sole F1 entry was for his home grand prix of 1974. He was the only one of the four Surtees entered to make the cut and drove a solid race to bring the car home a distant ninth.
He might not have raced in F1 again, but he enjoyed a long and successful career in touring cars and sportscars and was still competing at the age of 79!
11 Helmuth Koinigg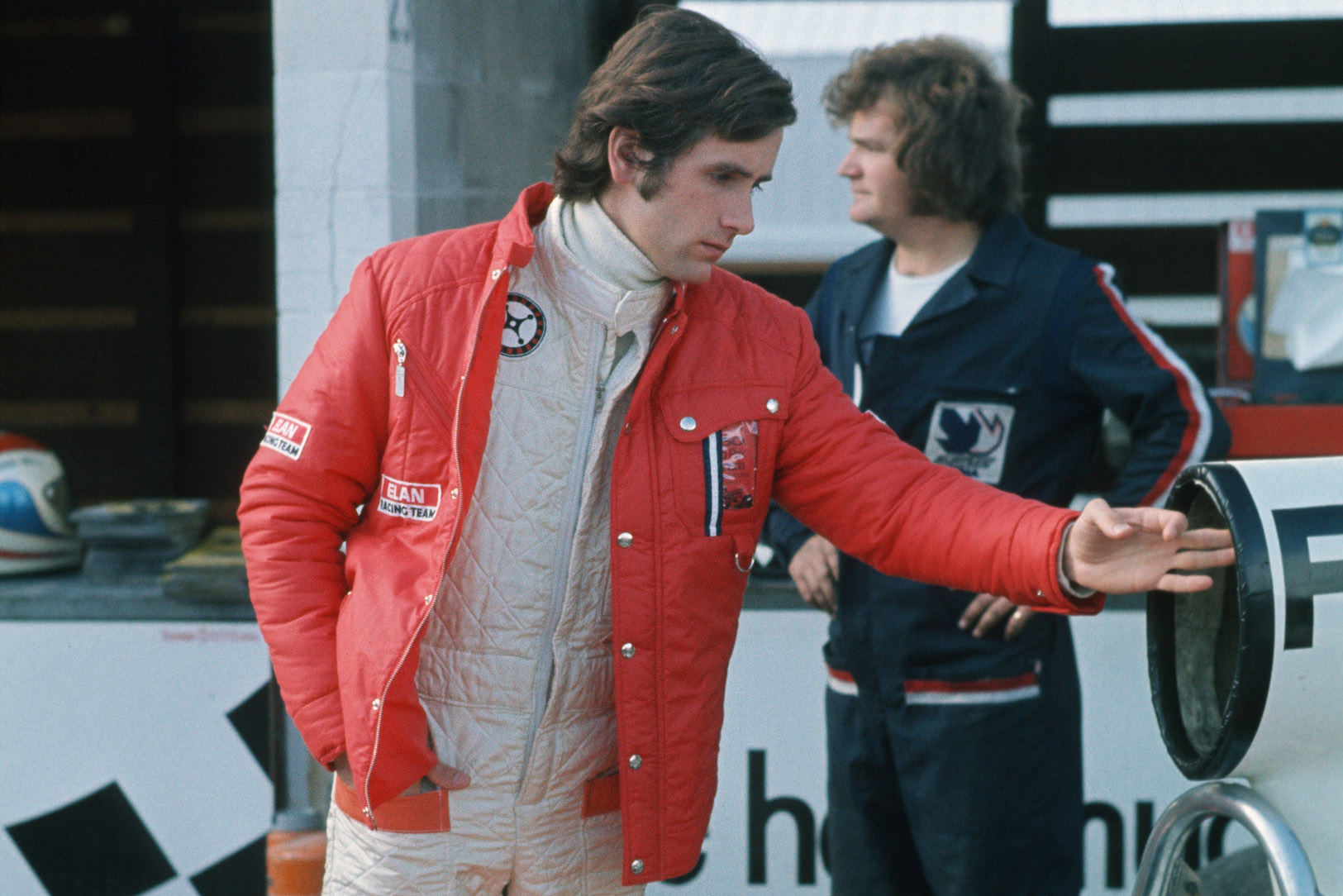 Like Ratzenberger, Koinigg's career was curtailed before he'd had a chance to show what he could do.
He was a long way from qualifying on his first F1 appearance in an outdated Brabham at the 1974 Austrian GP, but when he returned with a Surtees for the Canadian GP, he impressed by outqualifying team-mate Derek Bell and bringing the car home 10th.
He seemed set for a better drive in '75 when rear suspension failure pitched him into the crash barriers at Watkins Glen with fatal consequences.
10 Harald Ertl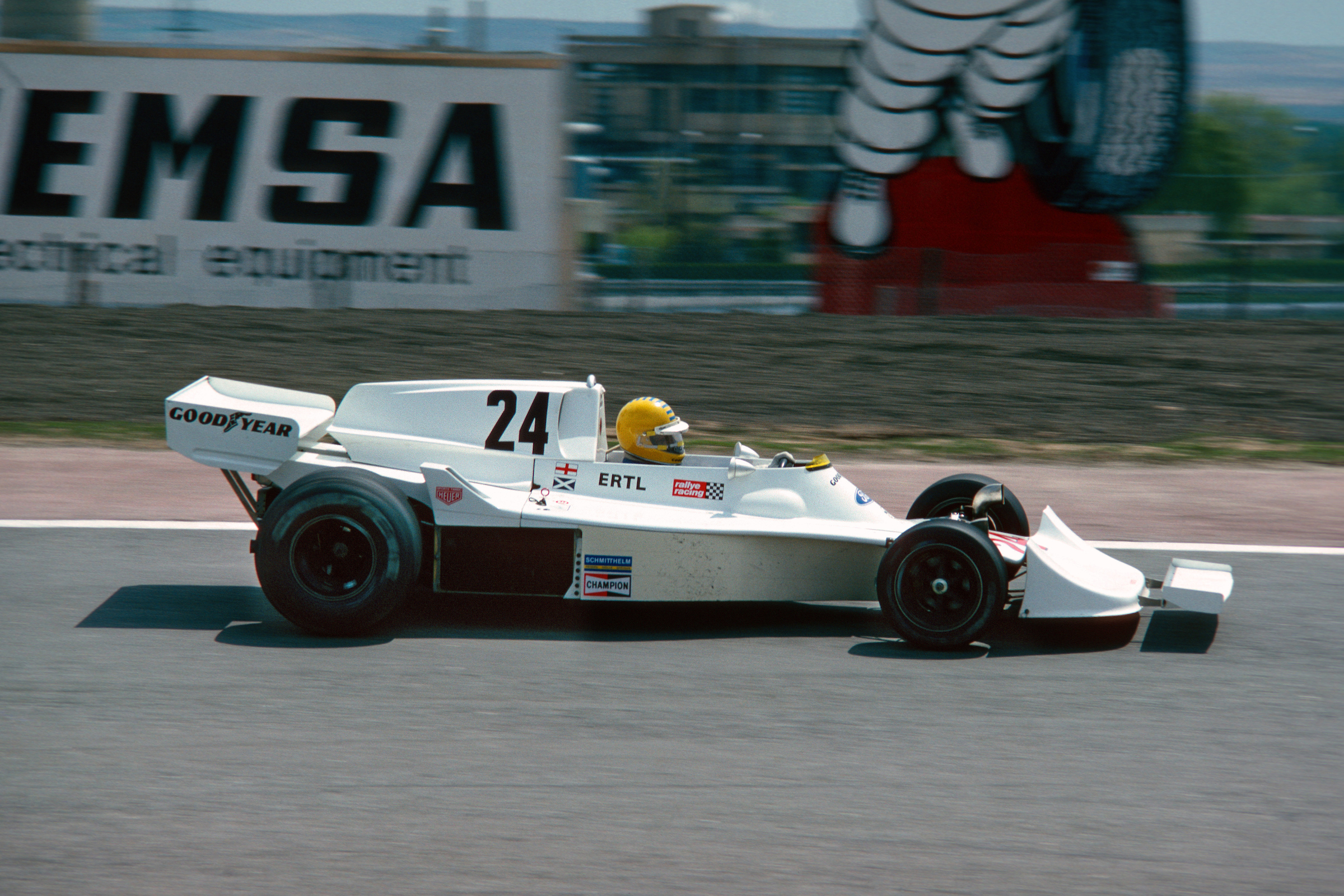 The possessor of the finest facial hair in F1 history bought his way onto the grid in 1975 with Hesketh and unsurprisingly was off the pace of team leader James Hunt, but he was a match for Brett Lunger in the third car.
He stayed with Hesketh for 1976, but without Hunt the fizz was starting to go out of the team, and it was a struggle just to qualify, although Ertl usually had the better of his team-mate when the team ran a second car for Guy Edwards (or Rolf Stommelen and Alex Ribeiro on one occasion each).
He remained with Hesketh for a limited campaign in 1977, where he failed to match Rupert Keegan.
Following a couple of fruitless outings for Ensign in 1978, Ertl stepped away from F1, returning for a one-off appearance with ATS in 1980, for which he failed to qualify, but he will always be remembered for the courage he showed in attending to the burning wreckage of Niki Lauda's Ferrari in the 1976 German GP.
9 Patrick Friesacher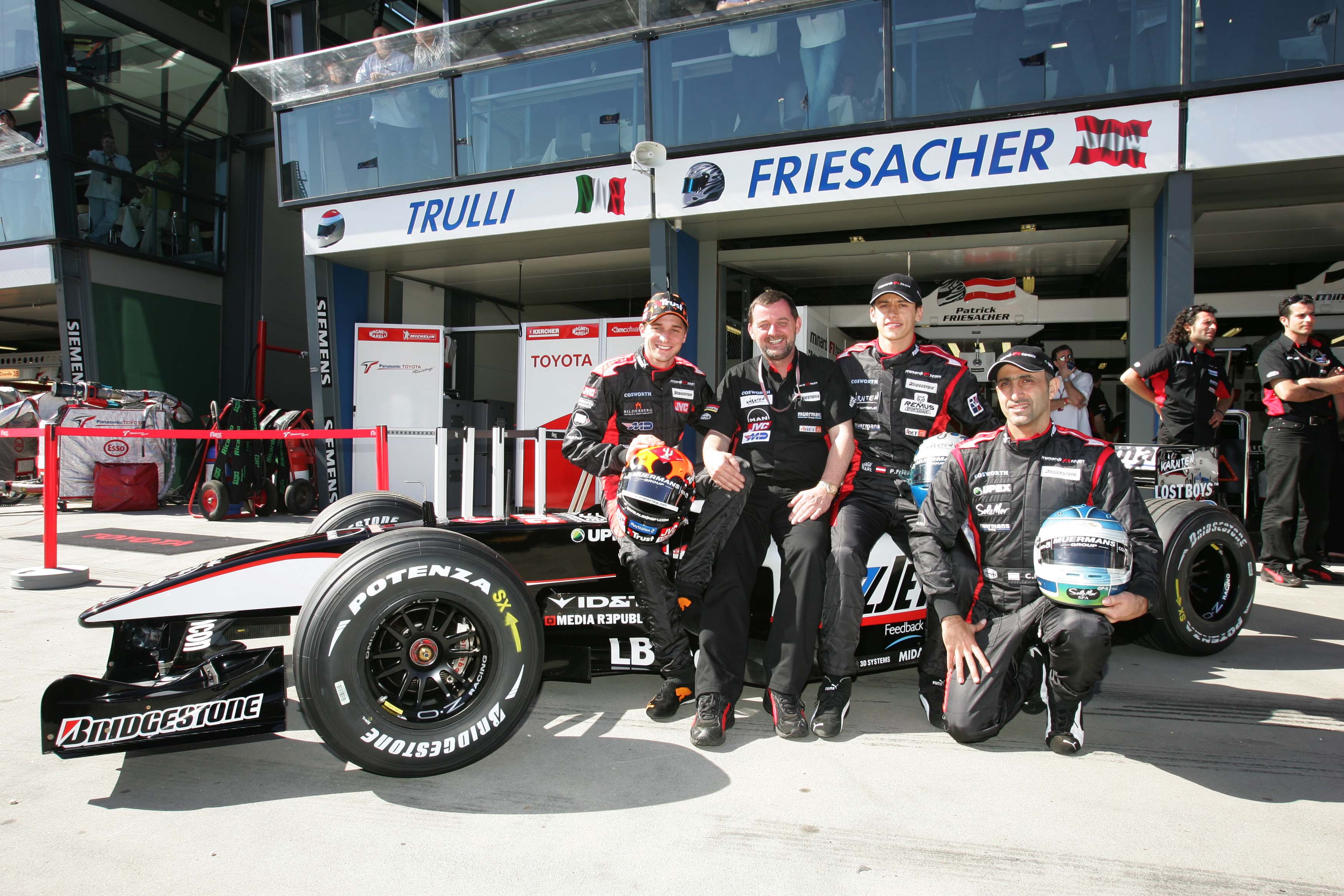 The original Red Bull junior driver was backed through the ranks and was a good, if not great, F3 and F3000 racer.
Paired with Christijan Albers at Minardi in 2005 he struggled to match the Dutchman's pace. He picked up three points in the farcical US GP, but was a way behind the other Minardi at the flag. He was dropped mid-season in favour of another Red Bull graduate, Robert Doornbos.
8 Jo Gartner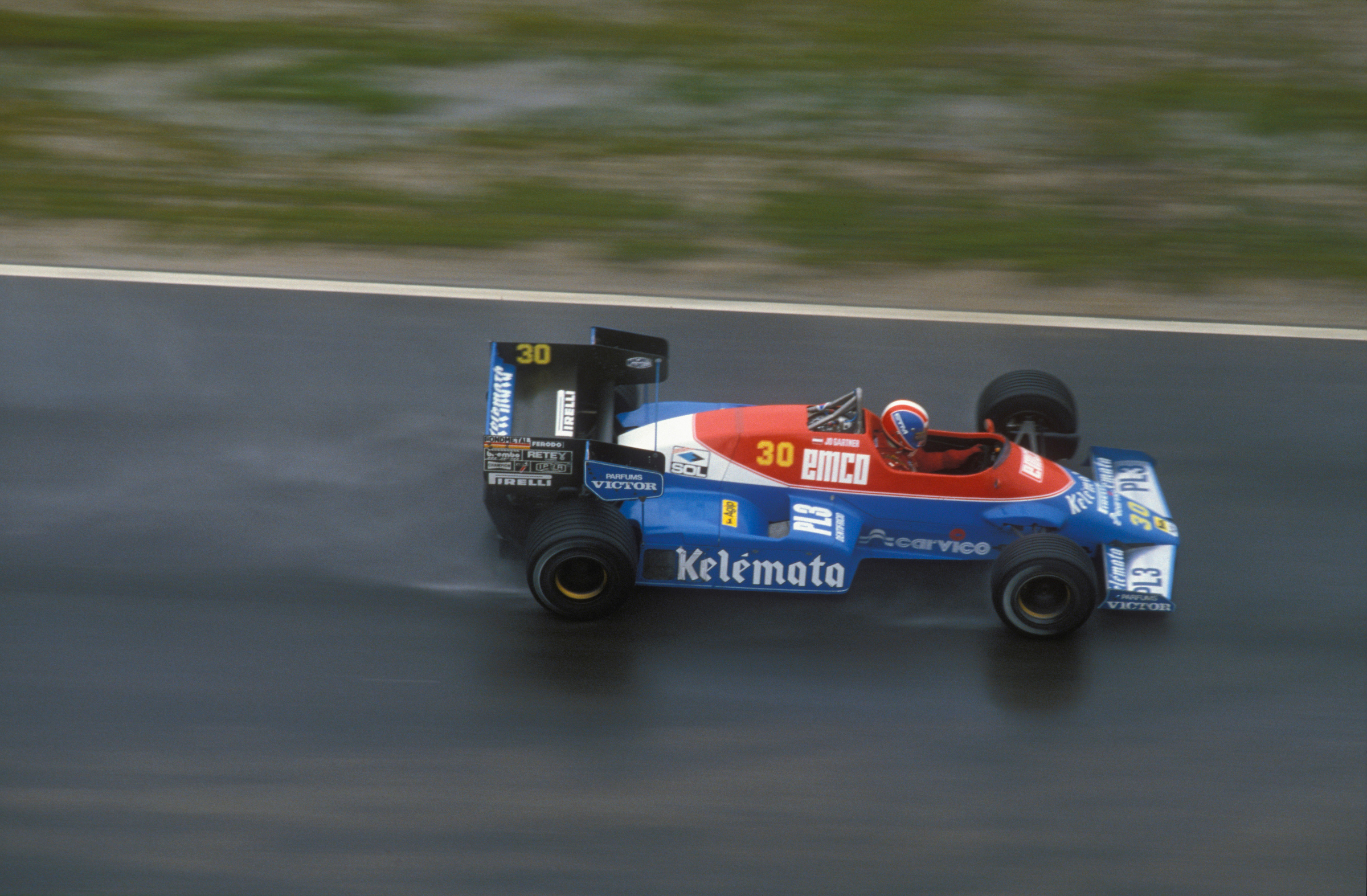 Gartner's lower formula career – not least his win in the F2 Pau Grand Prix – suggested that he would be a capable F1 driver.
But during a part-season in an Osella he was usually outpaced by Piercarlo Ghinzani in the sister car.
When the Osella actually held together Gartner finished a remarkable fifth in an attritional Italian GP but was denied points as Osella was registered as a single car entrant. He was linked to an F1 return but perished in a horrific crash at Le Mans.
7 Christian Klien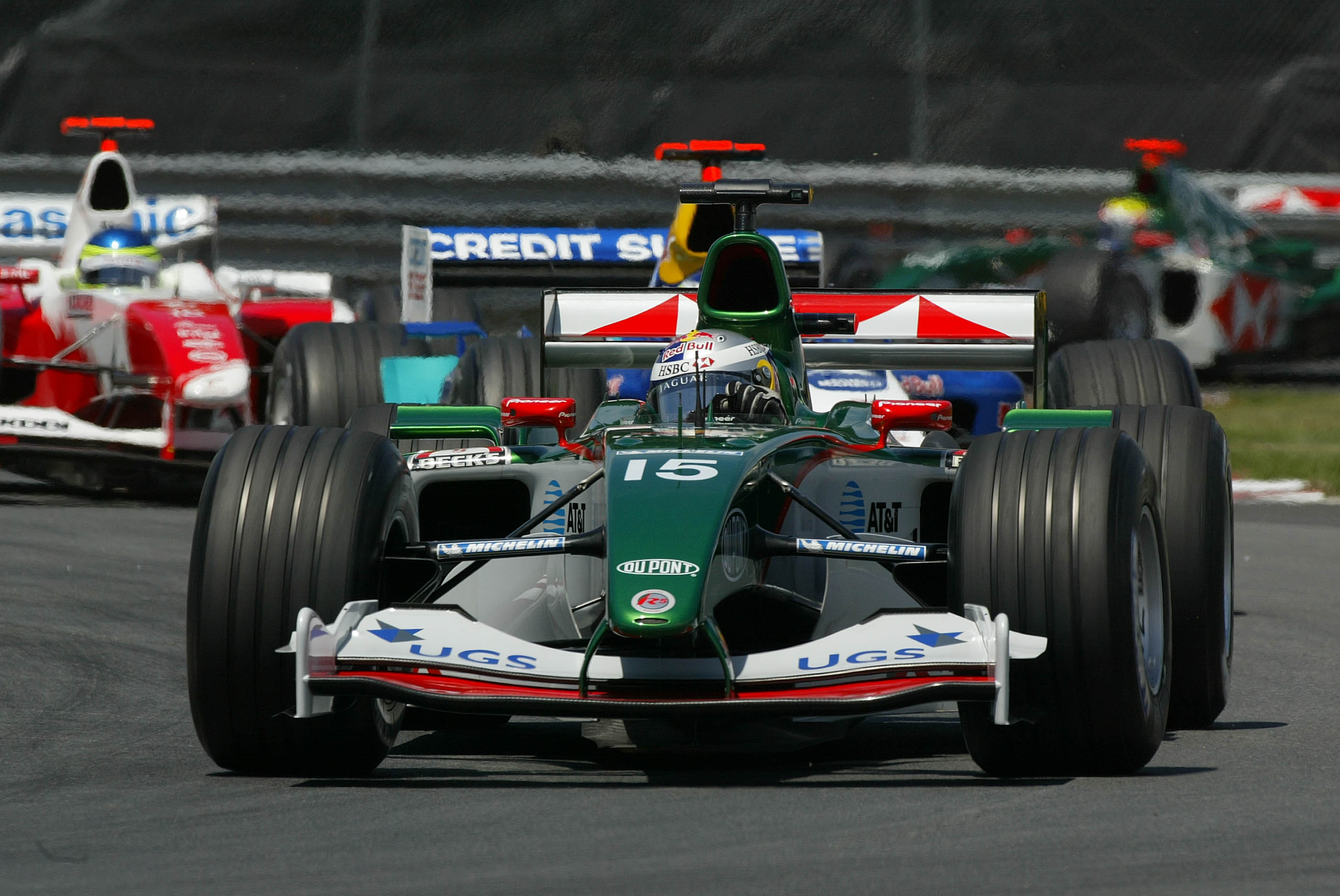 Red Bull-backed Klien was a leading light in Euro F3 when he was promoted to an F1 drive at Jaguar.
He was initially pummelled by team-mate Mark Webber but drove a solid race at Spa to bag his first F1 points. He stayed with the team as it morphed into Red Bull Racing, but was to share the seat with Vitantonio Liuzzi as the squad assessed its junior drivers.
Klien held his own against David Coulthard over the opening three races before giving way to Liuzzi, but ended up contesting 15 of the 19 rounds.
His mid-season return inspired a purple patch that included qualifying an excellent fourth in Suzuka and a career-best fifth-place finish at Shanghai, and he earned a 2006 drive.
But despite a strong start to 2006, Klein's performances tailed off and with three rounds remaining he was ditched in favour of that man Doornbos. He made an unlikely F1 return in 2010, starting three end-of-season races for minnow HRT.
6 Karl Wendlinger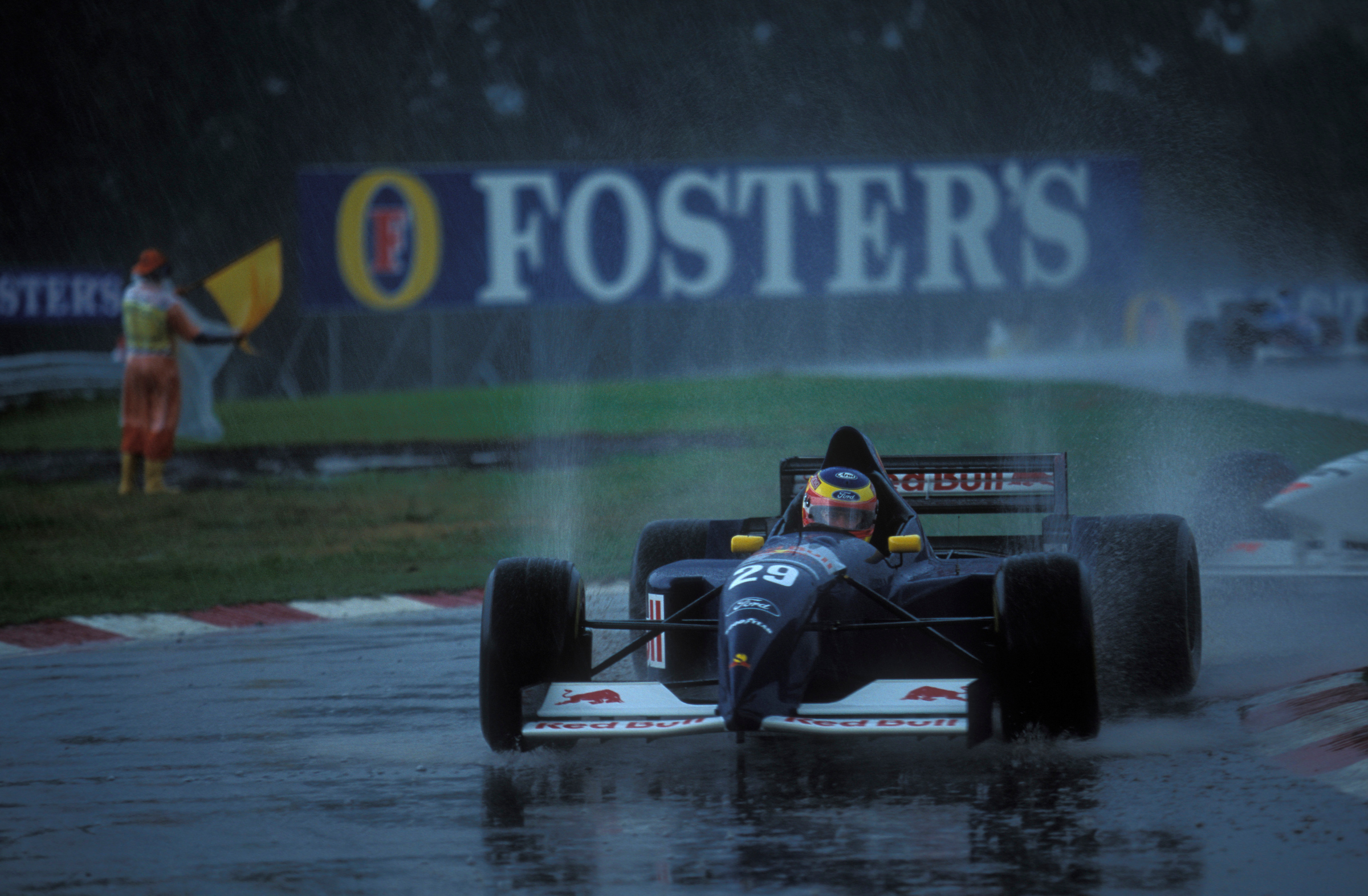 Wendlinger was part of the Mercedes junior programme that brought Michael Schumacher to prominence, and like his erstwhile team-mate he made his F1 debut during the 1991 season, taking over Ivan Capelli's seat at Leyton House.
He stayed on as the team reverted to March for 1992 and was in a different league to team-mate Paul Belmondo and subsequently Emanuele Naspetti, bagging a precious fourth for the underfunded team in Canada.
When Sauber joined F1 in 1993 he was recruited alongside JJ Lehto. The pair were evenly-matched all season, with Wendlinger narrowly edging it in the drivers' championship.
He was reunited with former Merc team-mate Heinz-Harald Frentzen at Sauber for 1994, and had just taken a solid fourth at San Marino when he suffered a huge crash at Monaco that left him in a coma for almost three weeks.
Wendlinger made a full recovery and Sauber kept him on for 1995 but it was clear that he was no longer able to operate at his pre-accident levels, although he would go on to enjoy success in sportscars.
5 Alex Wurz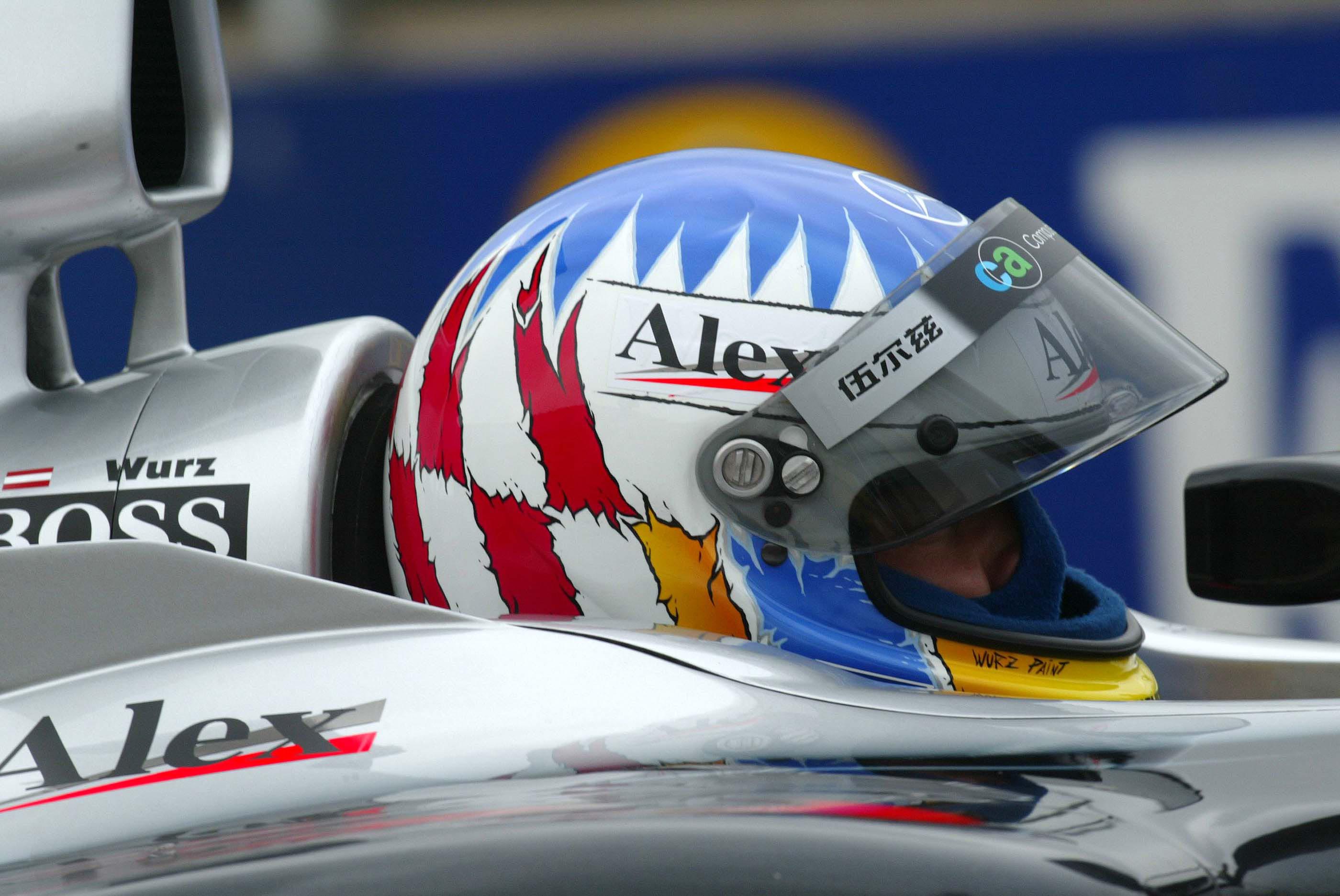 Wurz grabbed his F1 opportunity with both hands when he stood in for the ill Gerhard Berger at Benetton in 1997.
During his three races he out-qualified team-mate Jean Alesi twice and took third place in the British GP. Unsurprisingly, he was offered a permanent seat for 1998 alongside Giancarlo Fisichella.
Over the next three seasons there was seldom much between them, but it was usually the Italian who came out on top, and Wurz's dire finishing record during the final season sealed his fate.
He established a niche as a highly respected test and development driver at McLaren, and when Juan Pablo Montoya was injured in 2005, he inherited a third place on his one-off return.
After a season as Williams's tester he made a racing return in 2007 alongside Nico Rosberg, but a great drive to third in Canada aside it was a disappointing coda to his F1 career.
4 Helmut Marko
Dr Marko's record over nine grands prix during 1971-72, does no justice to the ability he demonstrated in sportscars, particularly at Le Mans and in the Targa Florio.
All bar one of those appearances was with BRM, where he often matched or beat his more experienced team-mates Peter Gethin and Howden Ganley, despite running with an older-spec car.
When he finally got his hands on the current P160B for the French GP, he put it sixth on the grid, 2.7s quicker than the next fastest version – that of Reine Wissel.
Unfortunately, on the eighth lap around the daunting Clermont-Ferrand track a stone was flicked up and hit him in the eye, causing serious injury that ended his career. He has subsequently played a role in guiding more drivers into F1 arguably than any other person in history.
3 Gerhard Berger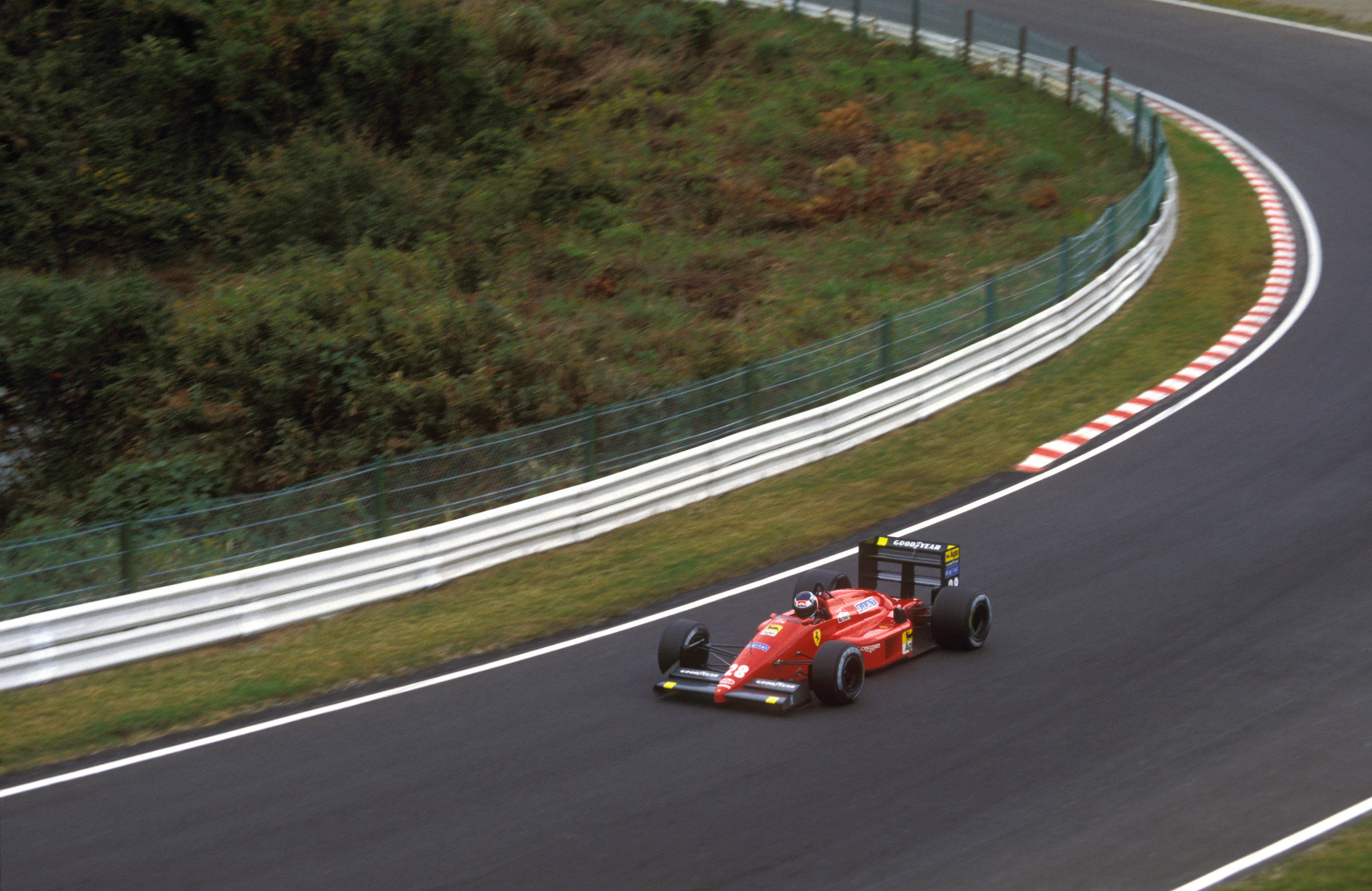 Berger was a star of the flame-spitting mid-80s turbo era, giving Benetton its first win and dominating the final races of 1987 for Ferrari.
He effectively ended Michele Alboreto's career as a top line F1 driver and held his own against Nigel Mansell when the ingenious but frail 640 held together long enough.
He outqualified Ayrton Senna on his debut following his switch to McLaren in 1990, but in reality he was a firm number two to the Brazilian during their three seasons together.
Berger returned to Ferrari in 1994 to end its victory drought with a well-judged drive at Hockenheim, a feat he repeated for Benetton in his swansong season three years later. One of the best number twos in the business.
2 Jochen Rindt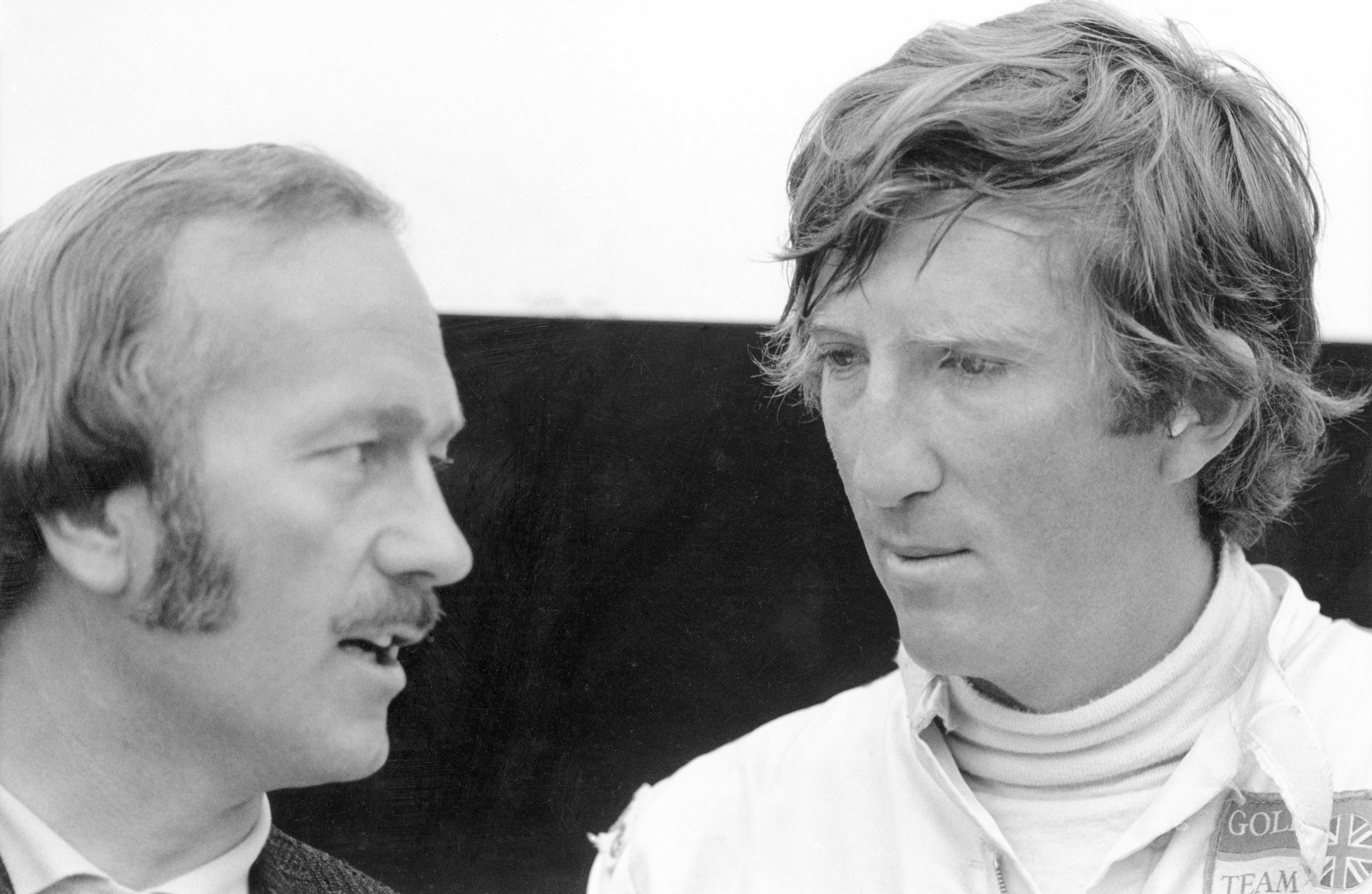 The first Austrian to race in the Formula 1 world championship was a star of the post-Jim Clark period, vying with Sir Jackie Stewart for pre-eminence.
Coupled with Colin Chapman's revolutionary Lotus 72, he was an unstoppable force in 1970. But his ability was clear long before: he was the driver to beat in Formula 2 at a time when the leading lights of F1 would regularly take part to earn a bit of prize money, and it was only unreliability at Brabham in 1968 and Lotus in 1969 that prevented him from amassing more wins.
Rindt was already starting to openly question Chapman's methods – and may very well have retired at the end of the season – before the terrible accident at Monza that left him as F1's only posthumous world champion.
1 Niki Lauda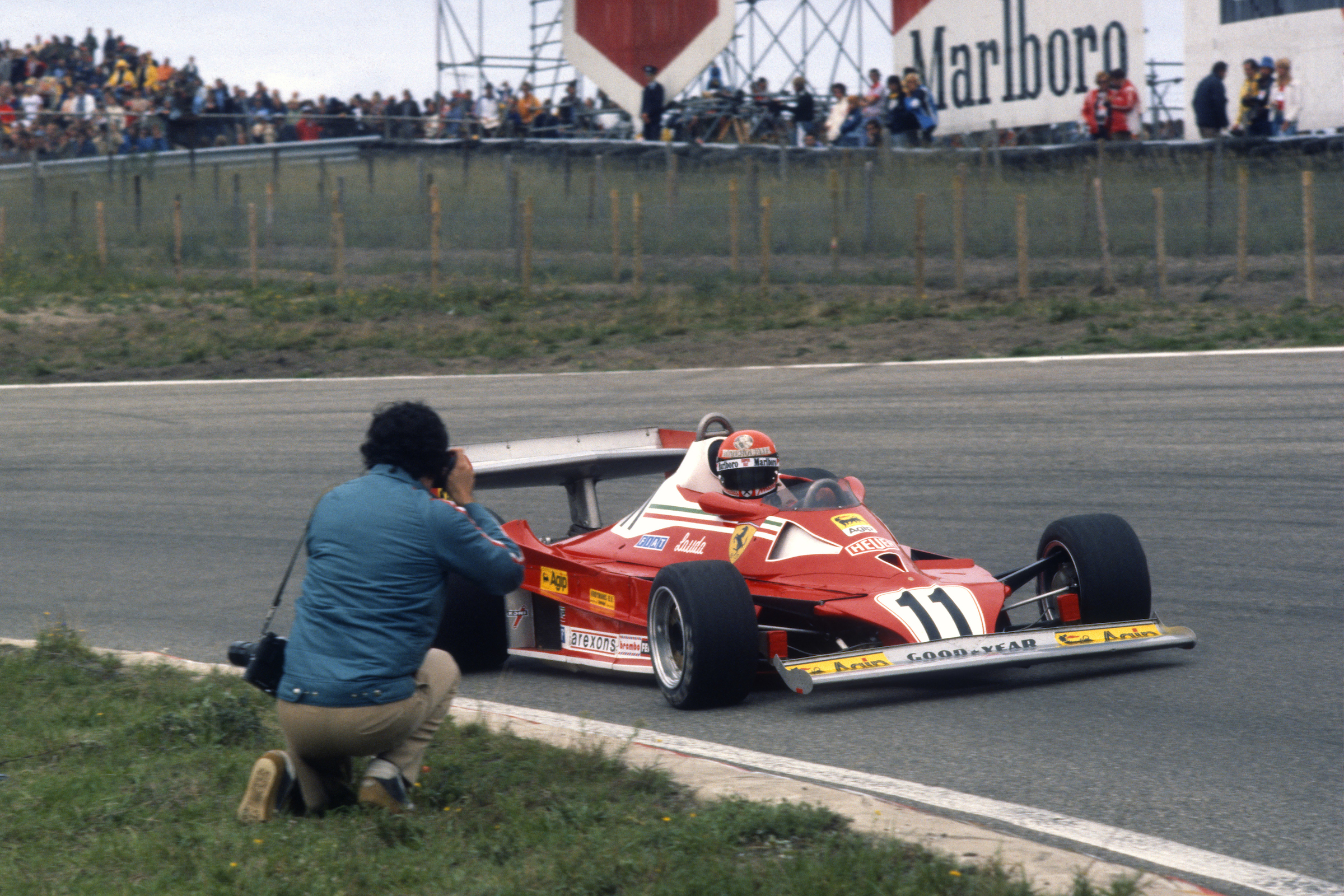 In the post-Stewart era Lauda was the undisputed man to beat between 1974 and mid-1976, when his infamous accident at the Nurburgring derailed him at the peak of his powers.
That he was able to race again was amazing in itself, that he would go on to win another two world championships was testimony to his incredible ability.
He might never have been quite as spectacularly fast as before, but he used all the other tools at his disposal to make up for it.
Rookie Nelson Piquet was starting to get the better of him when he walked away from Brabham in late 1979, and when he returned to McLaren in 1982, he and John Watson were usually evenly matched.
Lauda couldn't hold a candle to Alain Prost in qualifying when the Frenchman rejoined McLaren for 1984, but Lauda used all his savvy to prevail in their championship battle.
Management stints at Ferrari and Jaguar failed to live up to expectations, so it was fitting that his final involvement in F1 was as an integral part of the Mercedes team that is rewriting the record books.
A true F1 legend.