DTM race winner Ellen Lohr has explained how she was denied a Formula 1 test in 1994 by Karl Wendlinger's accident in practice for the Monaco Grand Prix.
In an interview on the first episode of The Race's new Hidden Voices podcast, which looks at diversity in motorsport, Lohr – still the DTM's only female race winner – explains the tale of her Sauber F1 opportunity.
Lohr, who took her DTM win at Hockenheim in 1992 and had previously raced successfully in single-seaters – finishing second to Laurent Aiello in the 1990 Monaco Grand Prix F3 race – was due to test for Sauber thanks to its links with engine supplier Mercedes.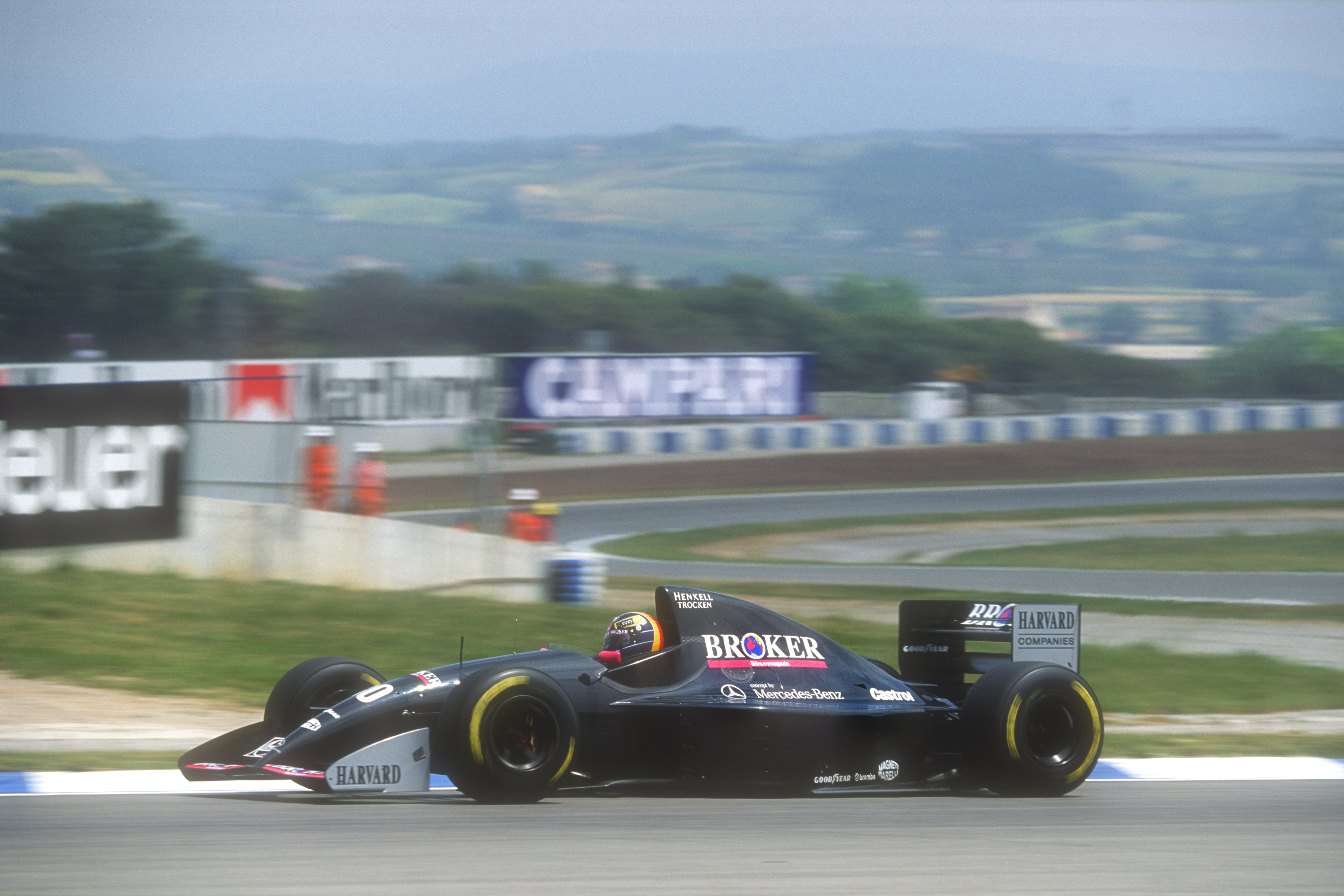 "At the time when I was a factory driver for Mercedes-Benz in DTM, Mercedes also had a connection to Sauber Formula 1," said Lohr.
"And that is the story of how it can go good and bad with fortune in a career as well because I was going to have a Formula 1 test with Sauber in the week after the Monaco Formula 1 race.
"That race was when Karl Wendlinger had a huge accident and went to hospital. Nobody knew if he would survive and the test was cancelled.
"There was so much prejudice about if women would be even able to drive a Formula 1 car. We would say, 'are you ridiculous? Are you kidding us?'" :: Ellen Lohr
"They never set up a new test again because, by the end of the year, Mercedes and Sauber split.
"Every time I saw Mr [Peter] Sauber afterwards, he was saying 'I have a bad conscience, I have a bad conscience'. Well, bad conscience is one thing – give me a drive, that would be good!
"But it never happened again, that was my missed chance – or one of the two or three missed chances in my life."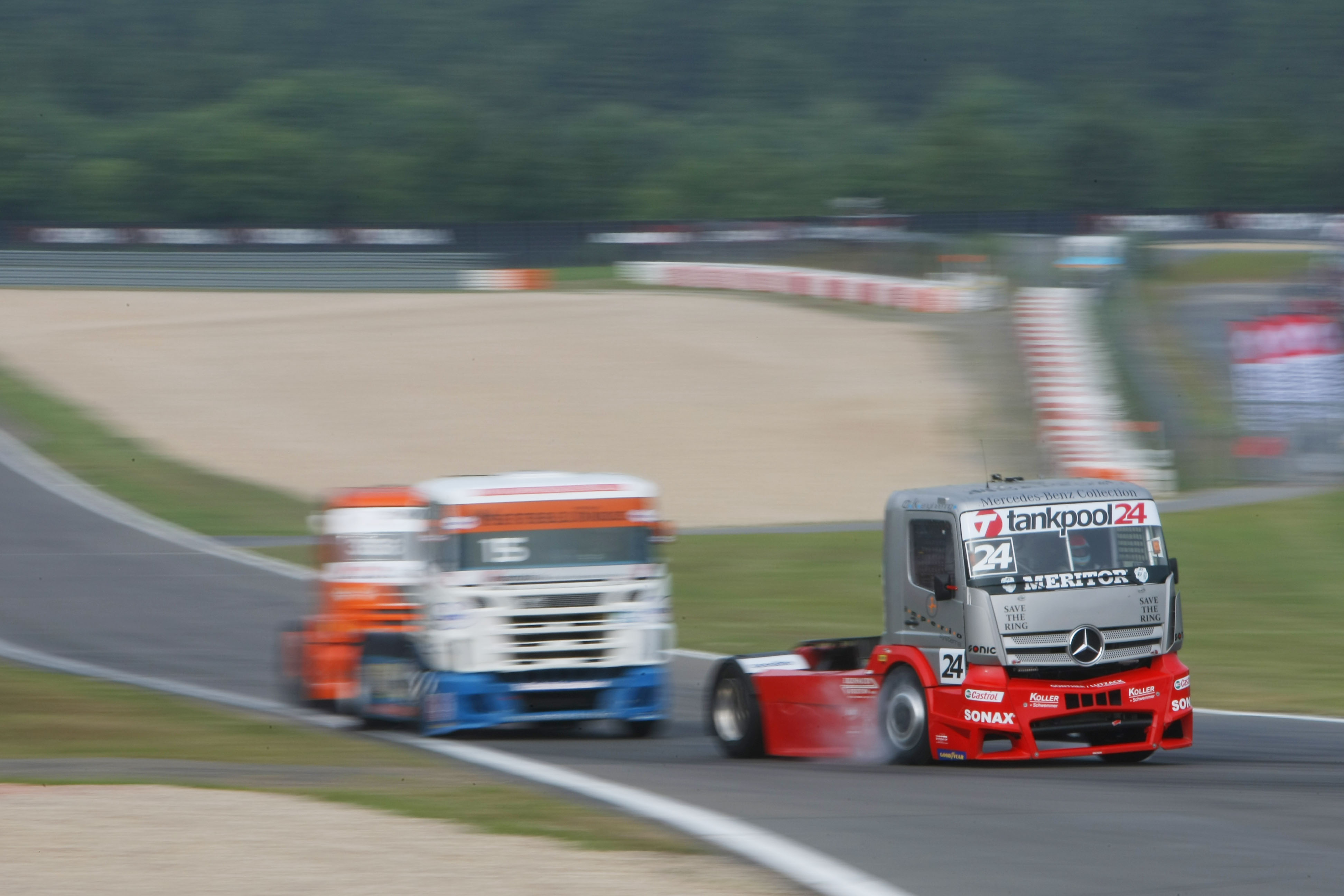 Lohr never had another shot at an F1 test, but continued to race in various categories including the DTM, V8 Star, sportscars and the European Truck Racing Championship (pictured above) and most recently contested a round of the NASCAR Euro Series last year.
She suggests that the prejudice against the possibility of female drivers being physically capable of driving an F1 was strong during the 1990s despite her showing her capabilities in the formidable Class 1 touring cars used in the DTM.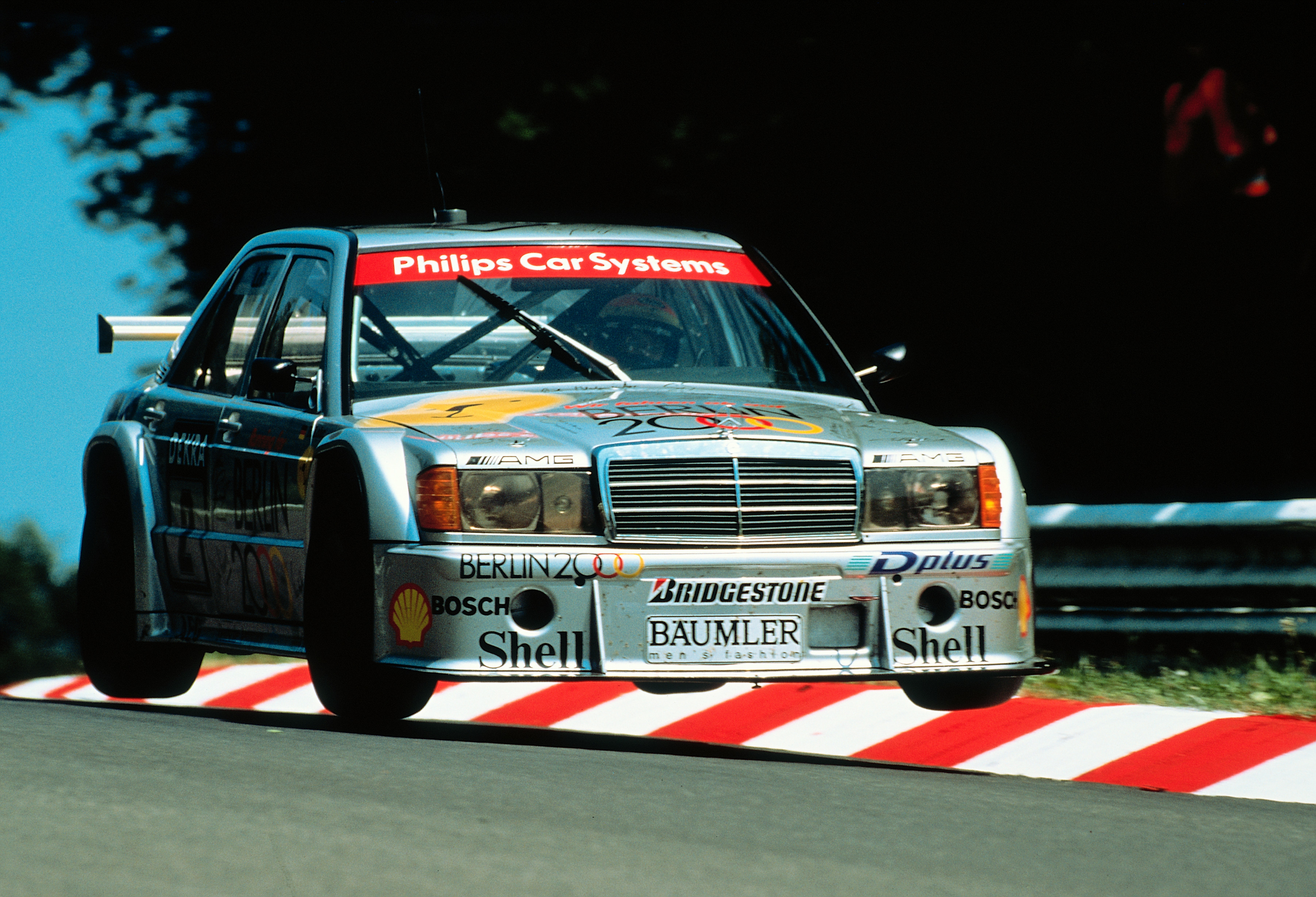 "When you look at it, it was just the time where there was zero trust in women to make it," said Lohr.
"It was the time where we were discussing if women have enough power for the steering wheel in Formula 1.
"But it was the time when we were driving qualifiers in DTM, when none of the drivers – not a Klaus Niedzwiedz, not a Bernd Schneider – could even turn the wheel after turning into a hairpin with these supergluey qualifiers which were good for one lap, without power steering.
"So we needed much more power than the Formula 1 drivers at the time and they were still asking if a woman can do it and I was successful.
"This was in '91, 92 before we got power steering as well – by the way, not asked for by me, asked for by Klaus Ludwig.
"So these times where there was so much prejudice about if women would be even able to drive a Formula 1 car, which we as successful women of the time would say, 'are you ridiculous? Are you kidding us? Why shouldn't we?'
"I was driving F3000, I was driving Indy Lights so why shouldn't I be able to do that?
"I always say it's like in companies, there's a glass ceiling. We could get to a point we could be professionals but Formula 1 was always something which was unreachable not because of money, not because of anything, just because of the prejudice."
Hidden Voices is a series of podcasts by The Race looking at diversity in motorsport. Hosted by Claire Cottingham, it tells the inspirational stories of those who broke the mould to succeed at the highest level. Click here to subscribe to the full series