After their defeat at the hands of Lewis Hamilton and Mercedes in the Spanish Grand Prix, both Max Verstappen and Red Bull team principal Christian Horner intimated that they couldn't have done anything to hold the champion off.
They felt the Mercedes' pace and the tactical advantages open to a faster pursuing car left them powerless.
Are they right? Or did Red Bull have chances to win this race that it squandered?
Our writers give their verdicts:
Red Bull just needed to react immediately
Gary Anderson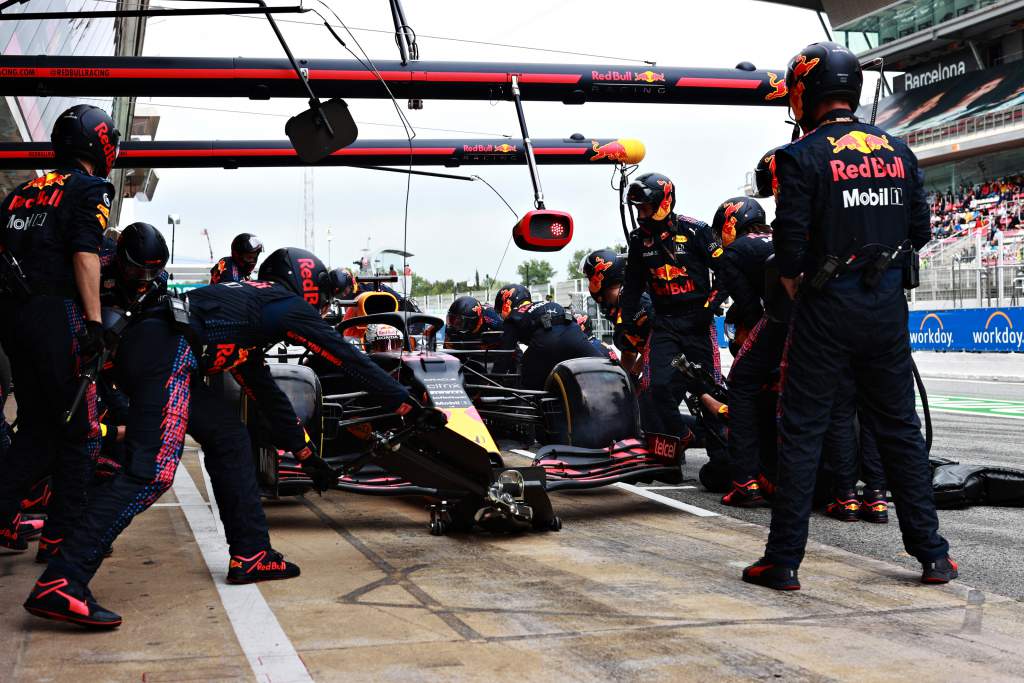 While Mercedes has its strategy back-slapping machine working overtime, Red Bull needs to pull its head out of the sand and recognise it actually threw the race away.
Hamilton pitted for a second time on lap 42 when he was running second by around one second from Verstappen, fitted mediums and at the end of the next lap was 22 seconds in arrears.
If Red Bull had reacted on that next lap and just done the same and fitted mediums then Verstappen would have had a fighting chance.
Alternatively, knowing that the Mercedes was a little faster on mediums than the Red Bull I would have gone to around lap 48/50 and fitted softs for Verstappen.
Yes, it would have given track position to Hamilton but then it would have been up to Verstappen to use that faster tyre to catch and pass Hamilton – something that he would have relished.
When he did eventually fit the softs on lap 60, he was around three seconds per lap faster. Yes, some of this was down to Hamilton knowing he just needed to get to the end but even so I'm pretty sure he would have been two seconds faster, meaning they would have been battling at around lap 60.
If Red Bull had done this, it would have had a fighting chance, but by leaving Verstappen hung out to dry he had no chance. This year, Red Bull has a fast car but as a team makes far too many errors.
Mercedes is just looking sharper
Scott Mitchell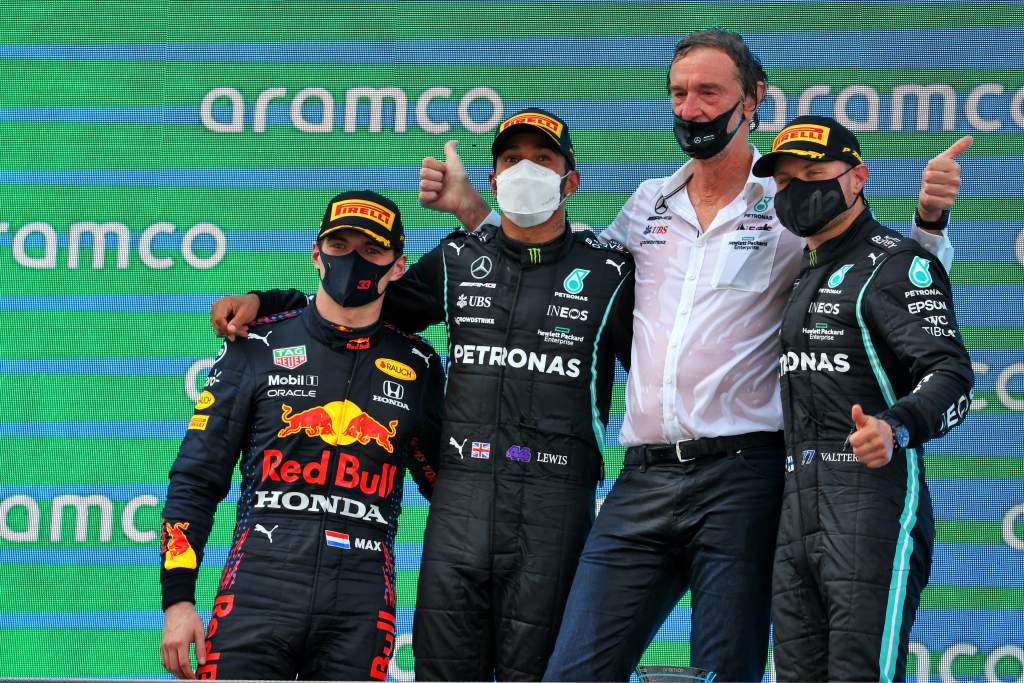 Mercedes is just better at being the hunter as well as the hunted at the moment. When it has a car in the lead it usually has a car in second or third playing support. When it's not in the lead it's got a car and driver combo that's phenomenally good on its tyre.
That gives it the sort of flexibility we saw today. It looked like Mercedes might have blown it when it opted not to retaliate immediately after Verstappen's slow first stop. From that point onwards, Hamilton always had to do something different. And crucially, he could.
He gave it a go with stopping significantly later but the offset wasn't enough. So Mercedes switched to a two-stop, which Hamilton is good enough to make work.
Maybe there was a point in there where Red Bull had the chance to respond but it was probably too fearful of sacrificing track position and doubted it had a car quick enough to retake it.
On this evidence, Red Bull's just a bit too vulnerable when it leads and not quite quick enough to force the issue when it doesn't.
Red Bull needed Perez's help
Edd Straw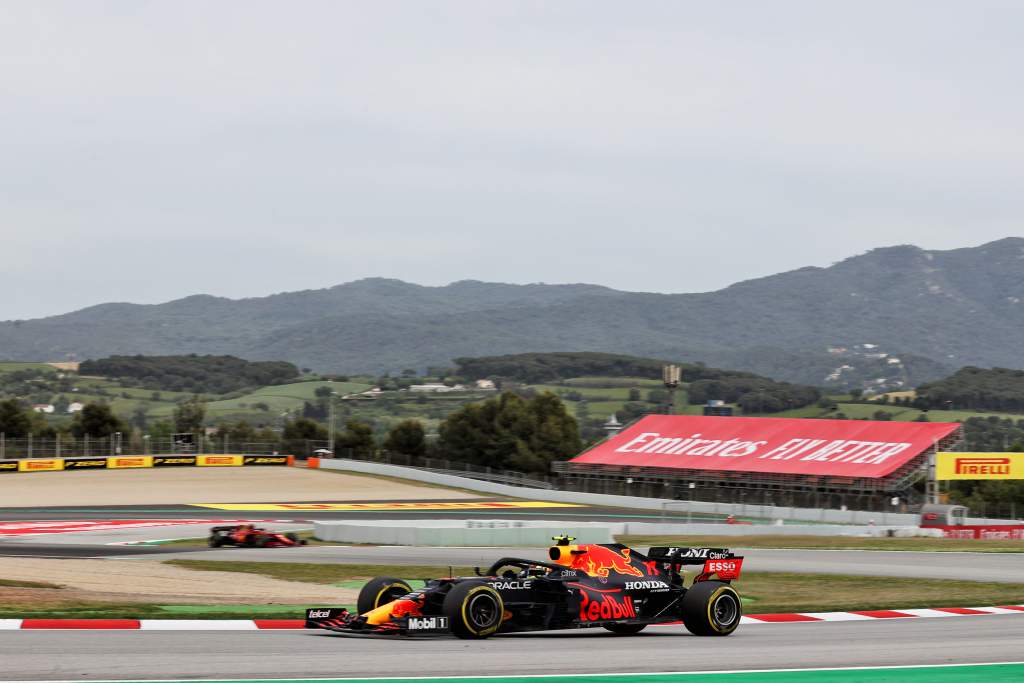 Hamilton's chasing down of Verstappen was likened to what happened in Hungary 2019, but there was another very significant similarity in the two races – the absence of the other Red Bull driver from the equation.
In Hungary, had Pierre Gasly been in Hamilton's pitstop window, that would either have made Mercedes think again about the second stop or disrupted his progress in closing the gap.
The same applied in Spain, with Sergio Perez on his way to a distant fifth place in a tough race and therefore leaving the door open for Mercedes.
Perez's shoulder problem clearly held him back in qualifying and in the race he did what he could to recover from eighth on the grid, but it's a reminder that Red Bull needs him in the right position consistently in order to cover Mercedes off.
What is beyond question is that had Perez been there in the vicinity of Bottas, he would have complicated the strategic equation and ensured Verstappen wasn't fighting single-handedly. For while Bottas wasn't a threat to the top two, he was always a factor for Red Bull to consider.
Give Red Bull's strategy a break – Mercedes was too fast
Valentin Khorounzhiy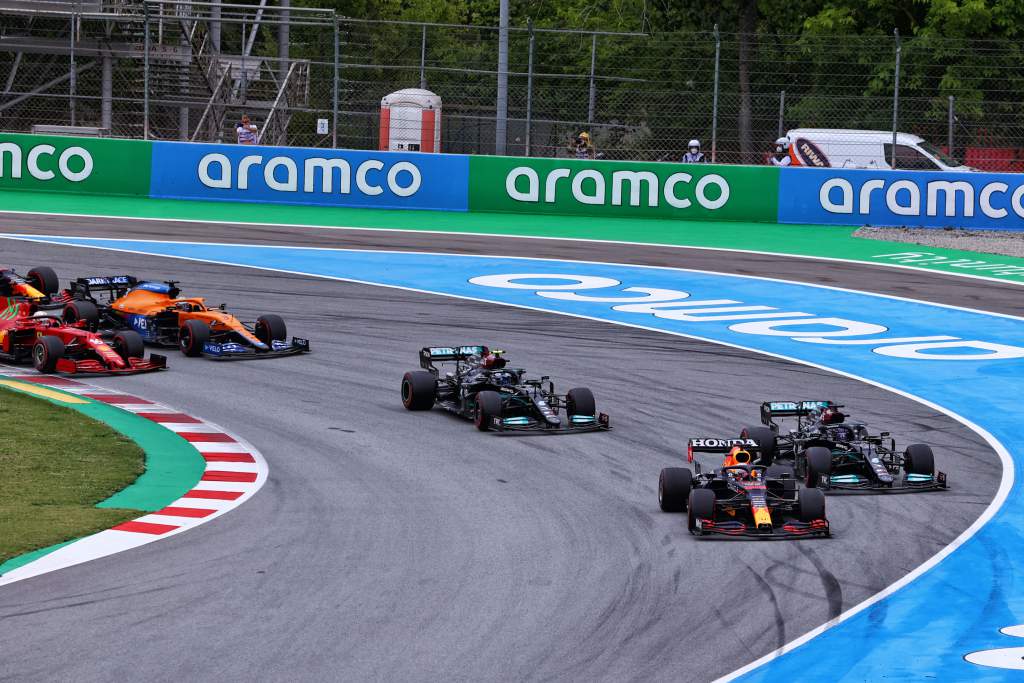 Could Red Bull have done something differently? Sure. You can always do something differently. Maybe they could've had Verstappen and Perez sneak into the Mercedes garage overnight and rip out all the fuel hoses.
Apologies for being needlessly sardonic, but it's frustrating to see Red Bull's strategy team get a kicking that I personally do not believe it really deserves. I think they did about as well as they could've done.
Even when Verstappen pulled off that audacious and borderline rude Turn 1 pass, Red Bull was clearly not favourite to win this race.
You could see it in how easily Hamilton was sticking in Verstappen's dirty air in the opening sequence, while maintaining a decent amount of rubber. And that was on softs – on harder tyres Mercedes has been well clear of Red Bull so far this year.
Red Bull punted on track position at a track where that sort of gamble makes sense. It didn't work out. Maybe if it mirrored Hamilton's strategy it would've survived the undercut – but that's not a bet I would make against a faster car at a track where track position is so important.
If they pitted Verstappen and Hamilton undercut ahead, Red Bull would've looked like fools. If they pitted Verstappen before Hamilton and then the Mercedes stayed out and kept track position, they would've looked like fools. Whatever the route, that was always the likeliest outcome.
Undercut inevitability is getting boring
Matt Beer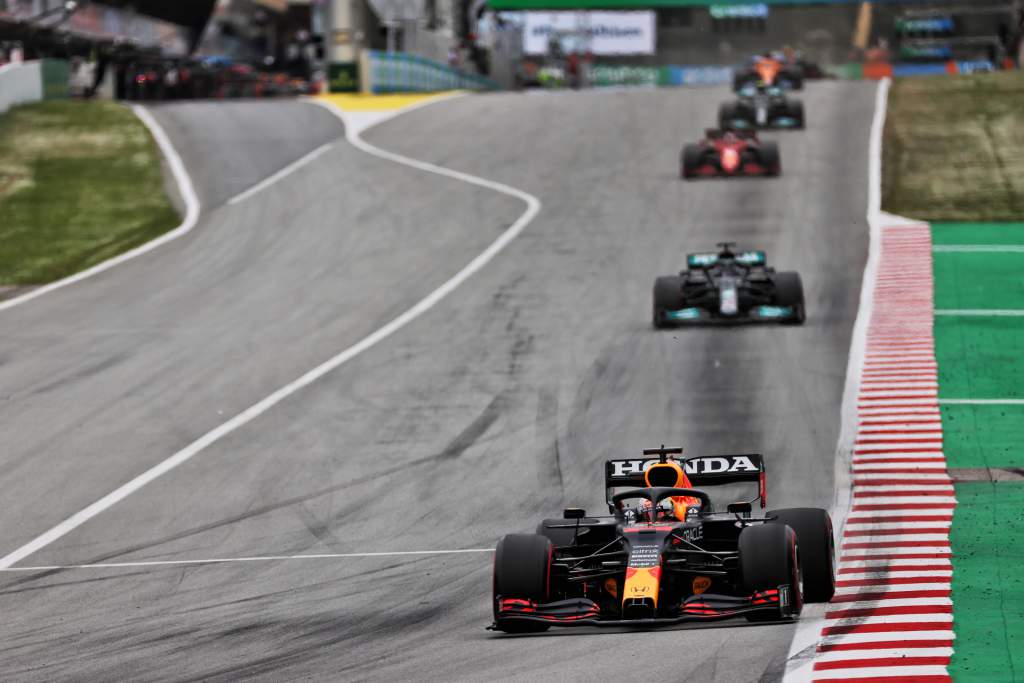 I'm not convinced Red Bull missed some golden tactic that was guaranteed to keep it ahead in this race. It feels like F1's in a rut of strategic predictability where an undercut is just too powerful at almost every track and if a car is slightly faster than one it's caught, it just needs to make sure it pits one lap sooner.
So Red Bull's options when Hamilton caught Verstappen were to stay out as it did, throw away the lead by pitting sooner than the Mercedes, somehow sense when Mercedes might pit and rush out to get Verstappen in on the same lap, or pit straight after Hamilton and be certain of losing the lead.
I'm slightly surprised to find myself writing this, but between tyre degradation habits that encourage easy undercuts and generous DRS zones, it's actually too hard to keep a driver behind in F1 right now and that's taking some of the tension out of a brilliant season.
Red Bull could have pre-empted Mercedes
Rob Hansford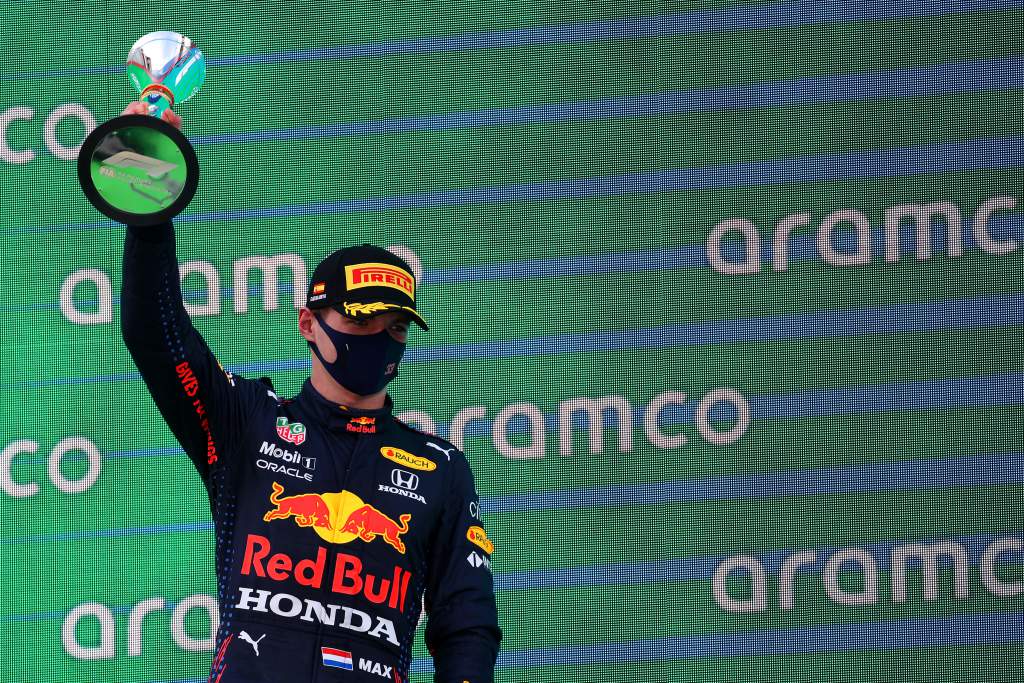 Red Bull was far too conservative in its strategy today. It was clear mid-race that the medium wasn't going to go the distance on the one-stop and Red Bull would have also known that Mercedes would have had no option but to pit Hamilton for a second time as that would have been it only realistic option to win the race.
So why didn't Red Bull go aggressive and gamble on coming in earlier from the lead and undercutting Hamilton's second stop?
Bottas wasn't really in the mix today so Red Bull only had Hamilton to worry about and it knew how the same approach of hanging on out front turned out in Hungary in 2019.
Red Bull should have learned from its previous mistake but didn't. If it wants to win this championship, it needs to be bolder in its strategic decisions.
Too many variables for a snap judgment
Mark Hughes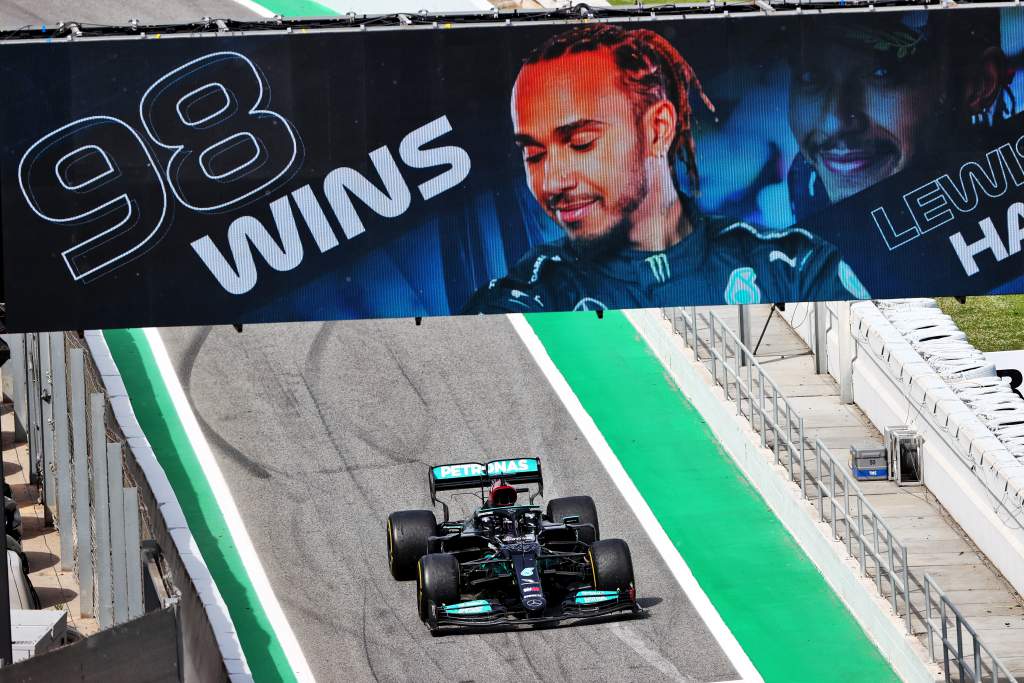 It was a winnable race for Red Bull in hindsight. Had the team anticipated the second stop, it could probably have won. Merc would've left Hamilton out and Max would have caught him, inverting what actually happened.
But would he have the pace to pass by the time he got there? He reckoned not. But it's not so clear cut.
There are so many factors playing into this, it was incredibly finely poised – which I'll be getting fully into in the race analysis.