Nyck de Vries has had a McLaren seat fit at the Brazilian Grand Prix as a precaution as Lando Norris has been unwell.
Norris did not travel to the track on Thursday and skipped his media duties at Interlagos to recover at his hotel.
McLaren expects him to recover and be at the circuit on Friday for free practice and qualifying for the sprint weekend.
However, as a precaution, it has readied De Vries in case Norris needs to be replaced.
De Vries is one of Mercedes reserve drivers who, along with Stoffel Vandoorne, is also available to Mercedes' customer teams.
The Dutchman is on site in Brazil so would be the driver McLaren would turn to if needed, hence the seat fit on Thursday.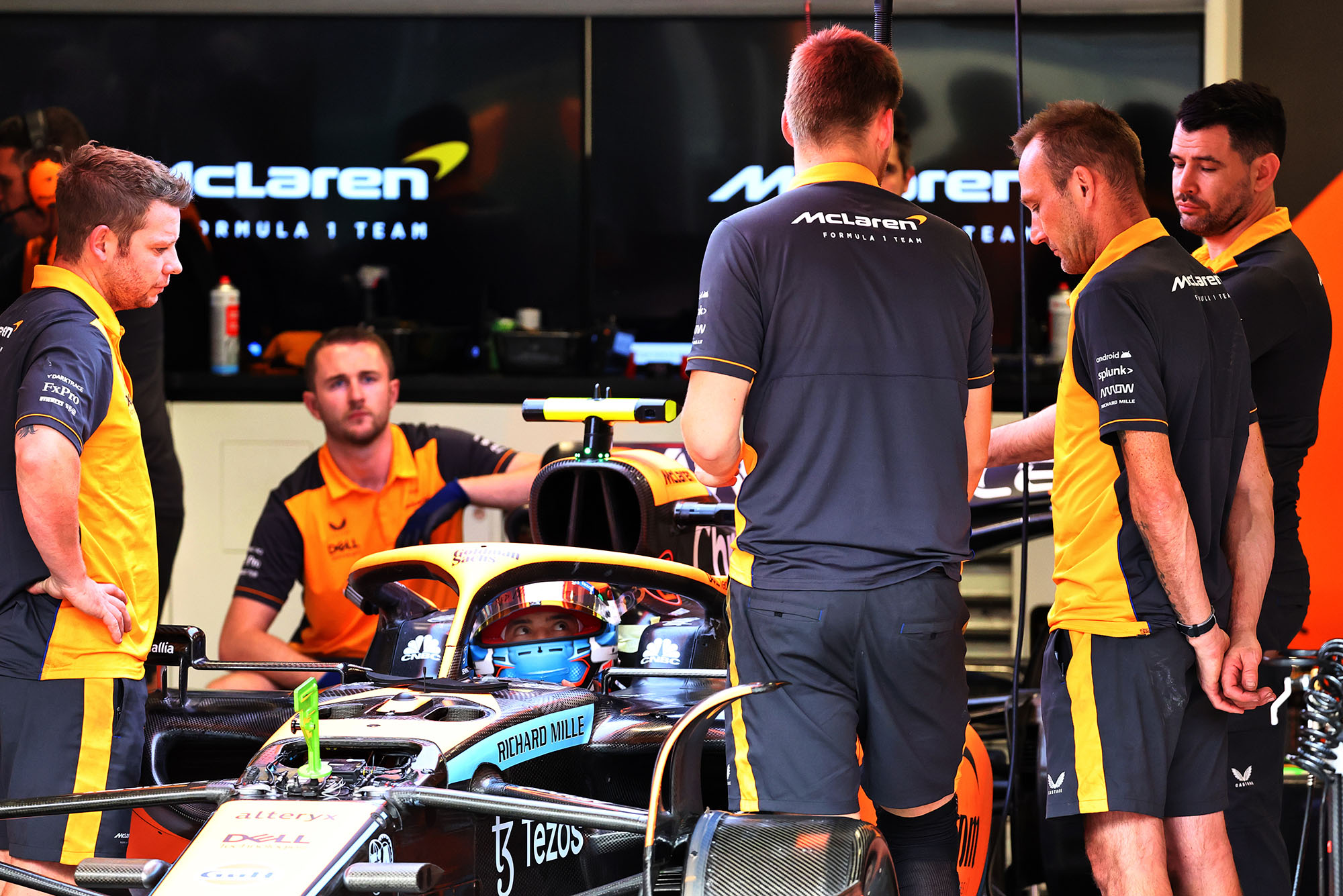 De Vries has already made one stand-in appearance this year, making his F1 debut in the Italian Grand Prix with Williams.
He scored points replacing Alex Albon and in the wake of that performance secured a full-time F1 drive with AlphaTauri for 2023.
If he replaces Norris, De Vries would be driving his fourth different 2022 F1 car. In addition to racing for Williams, he has taken part in Friday practice for Aston Martin and Mercedes.
He also drove a 2021 Alpine in a private test in Hungary in August.
Should Norris need to be replaced on Friday, he could return later in the weekend.
De Vries could take part in practice and qualifying on Friday then, because it is a sprint weekend, Norris could conceivably drive in FP2 on Saturday and compete in the sprint race and Sunday's grand prix.
The rules state that at a sprint event, driver changes "may be made at any time before the start of the second free practice session provided any change proposed less than two hours before the scheduled start of FP1 receives the consent of the stewards".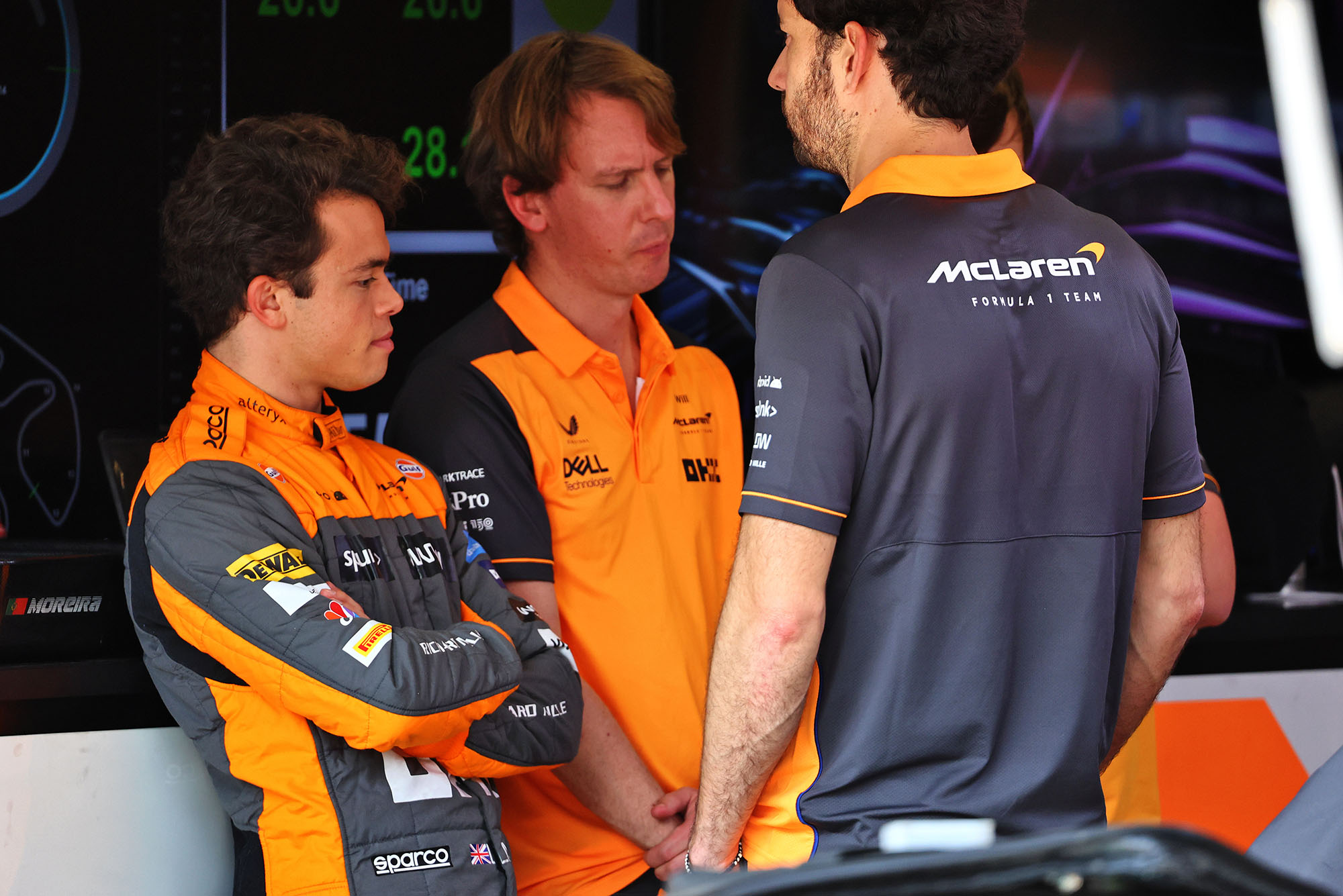 McLaren does not have a specific reserve but has a pool of drivers that, beyond the Mercedes duo, also includes Oscar Piastri and Paul di Resta.
The Piastri deal was done with Alpine at the start of 2022 as the Renault works team agreed to let McLaren have access to its protege, who was meant to attend every race.
However, over the course of the year, McLaren and Piastri secretly agreed on a deal for him to join the team in 2023.
In the wake of that, Alpine would be unlikely to willingly let Piastri drive for McLaren in 2022 as a reserve.
But Piastri's impending exit has led to him being benched by Alpine anyway, so he no longer travels to races and that precludes him from being on standby for McLaren.