Red Bull boss Christian Horner has suggested an unusual penalty for a collision between Formula 1 title rivals Max Verstappen and Lewis Hamilton would "make a mockery of the policing of the championship".
The two drivers are level on points going into this weekend. Verstappen will be champion if he beats Hamilton or if they end the weekend still level on points, as he will win on countback with nine victories to Hamilton's eight.
Hamilton needs to outscore Verstappen to secure an unprecedented eighth world title.
The two adversaries have collided three times this season and had several more run-ins, so the possibility of a controversial finale cannot be discounted – a fact underlined by the decision by FIA Formula 1 race director Michael Masi to issue a reminder that the threat of a points deduction looms for any unsporting conduct.
Scrutiny of stewarding decisions has intensified throughout the season, notably with Verstappen escaping any action for a Turn 4 run-in with Hamilton in Brazil and then being punished three times in three ways for three different incidents in Saudi Arabia.
Asked if it has been communicated what punishment would be handed out if any of those incidents were repeated this weekend, Horner said: "It just comes back to you wanting consistency. What happened in Turn 4, what happened wherever it was, should be applied to this race.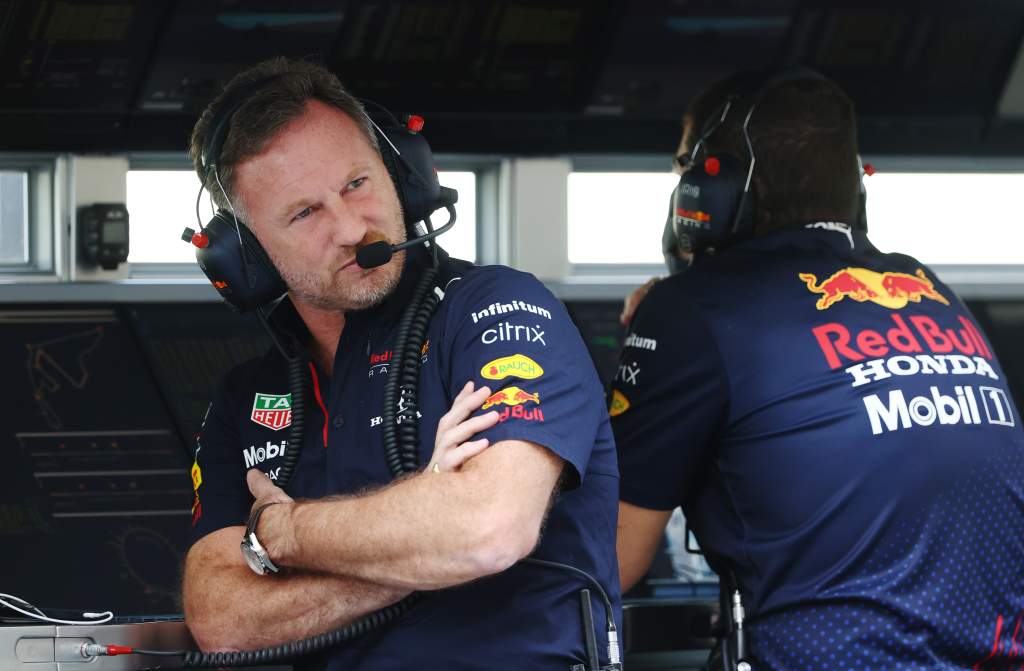 "You can't just go and pluck something out of the air and say, 'OK, yep, that's what we will now apply'.
"Because I think that will make a mockery of the policing of the championship."
A points deduction is not a new option for the stewards as it is enshrined in the FIA International Sporting Code.
But Masi's reminder is effectively an attempt to deter either driver from deliberately driving in an unfair manner by stressing an exceptional punishment could still be awarded.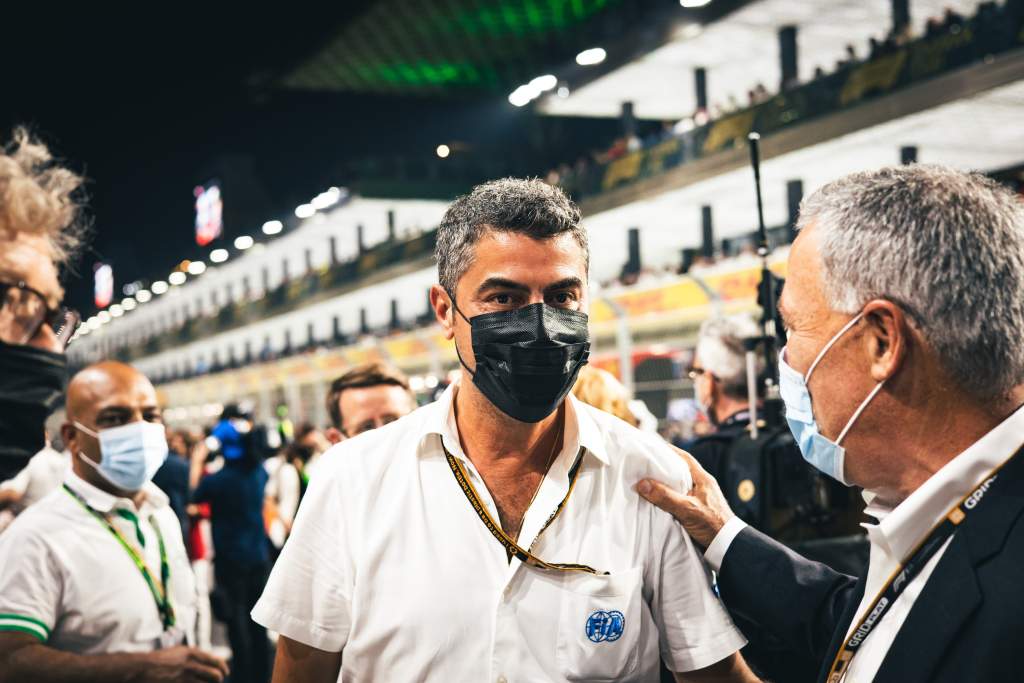 "It's one of 22 races," Horner said when asked by The Race about Masi's reminder and the prospect of a points deduction here.
"What's the difference between this race for example, and Silverstone or Hungary [where Verstappen was hit by Mercedes drivers, who received conventional time/grid penalties]?
"There has to be consistency, there has to be consistency in the stewarding of penalties. And I think that's the thing that drives people more mad than anything else, when there is perceived to be an inconsistency.
"That piece of the sporting code that's been highlighted in the notes has always been there. That's not something that's just been reintroduced for this weekend.
"Nobody wants to see this championship end up in front of the stewards or in a gravel trap. You want to see these two titans of drivers that have gone wheel to wheel so often this year go at it again this weekend.
"That's what as a team we want, as a driver Max wants.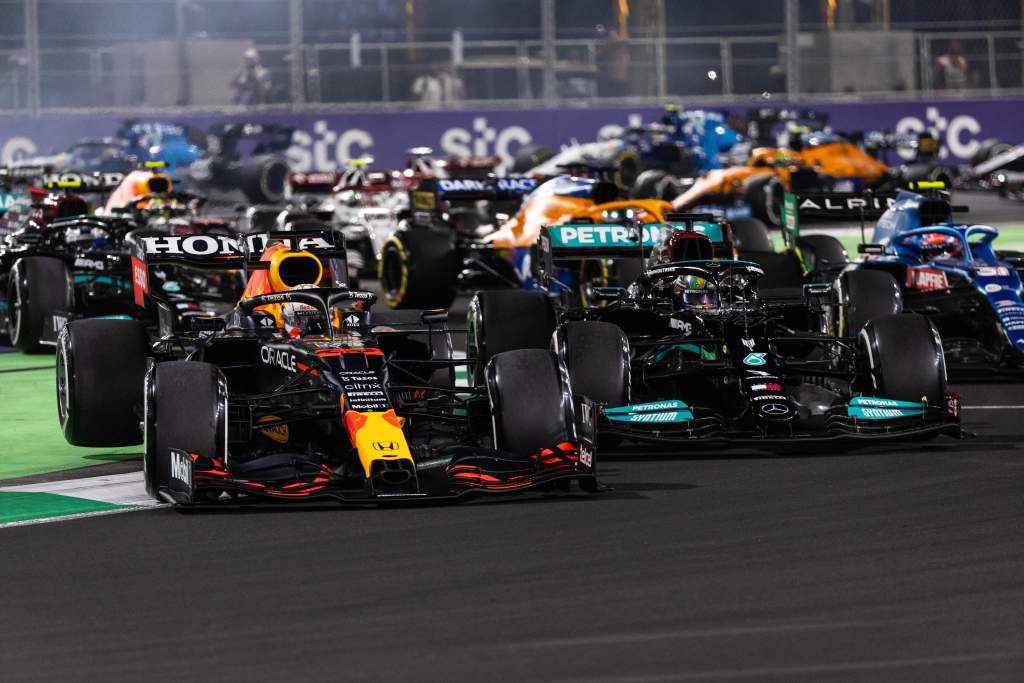 "There needs to be consistency. I can see why Toto [Wolff] and Lewis with the disadvantage of race wins would be pushing for that, but nobody's going into this race to say it's gonna end in a crash.
"There's been great speculation about it. But our focus is on trying to win this on track and do it at the chequered flag."
The most common in-race punishments for offences like forcing another driver off the track or causing a collision are five and 10-second time penalties or a drive through.
Other penalties like grid drops, disqualification or even a ban are irrelevant in this context.
And as Hamilton and Verstappen have been the dominant forces this season, finishing first and second 13 times in 21 races, a small time penalty for either is unlikely to make much difference to their race result if the other driver has been wiped out.
But the FIA has said several times this year that consequences should not determine how an incident is penalised, so the implication that a championship-deciding transgression could be judged differently is clearly a different approach.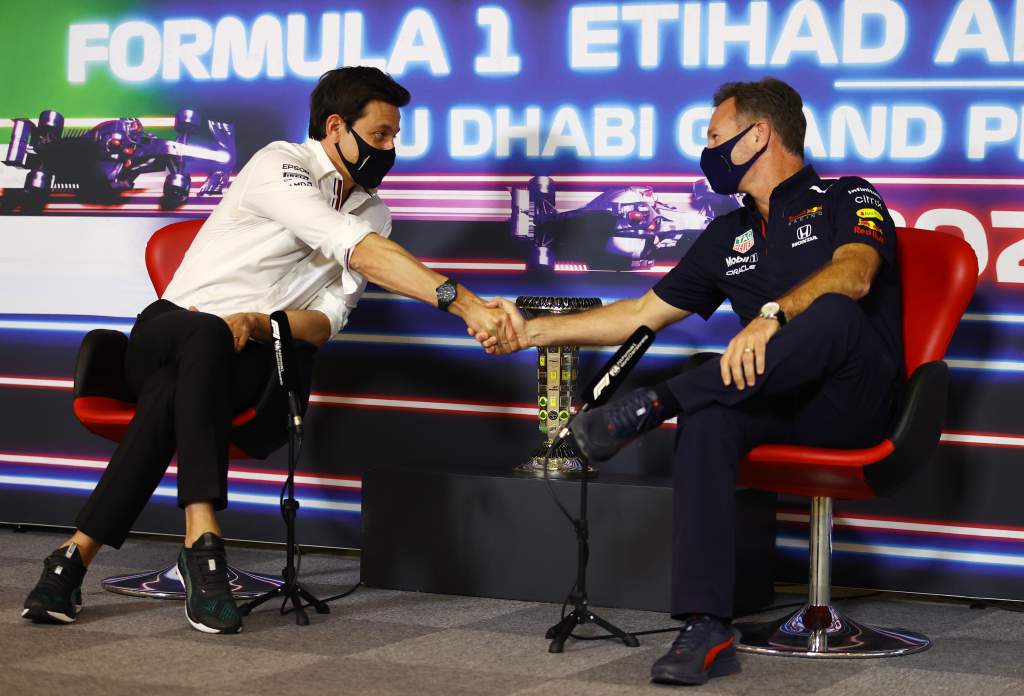 "I think that with all the controversies that we had in the last few races – and this is probably a matter of different perceptions from different camps – it is very good that Michael and the FIA have come out with a reminder of what the code stands for," said Mercedes boss Toto Wolff.
"And I think coming out is maybe a good deterrent for everyone, just to keep the racing clean, what is on and what is not on, and that not only the real race result will matter for a championship but also the driving standard."