Fernando Alonso has declared his start to the 2022 Formula 1 season his best in a decade, despite feeling "strange" only to have scored two points in the first four races.
Alonso's sole top-10 finish was his ninth place in the season-opening Bahrain Grand Prix. That was followed by retiring while on target for a top-six finish in Saudi Arabia after a water pump failure caused his engine to overheat.
He then had the pace to qualify in the top four in Australia, only to crash in Q3 after an oil leak in the hydraulics system meant he couldn't make a crucial downshift to third gear at Turn 11 before finishing 17th.
Alonso retired early from the Emilia Romagna Grand Prix after the spinning Haas of Mick Schumacher clipped his Alpine and damaged the sidepod and floor on the opening lap. This forced his retirement after six laps.
"It feels a little bit strange to have two points in the championship after having probably my best start to the season in terms of competitiveness of the last 10 years – maybe since 2012," said Alonso.
"I was not as competitive [in the past 10 years] as I felt in these first four races.
"We've been extremely unlucky with some of the events that happened. A very easy sixth in Saudi Arabia, obviously the problems in Melbourne with qualifying and then in the race, and then again on lap one in Imola we were out of the race.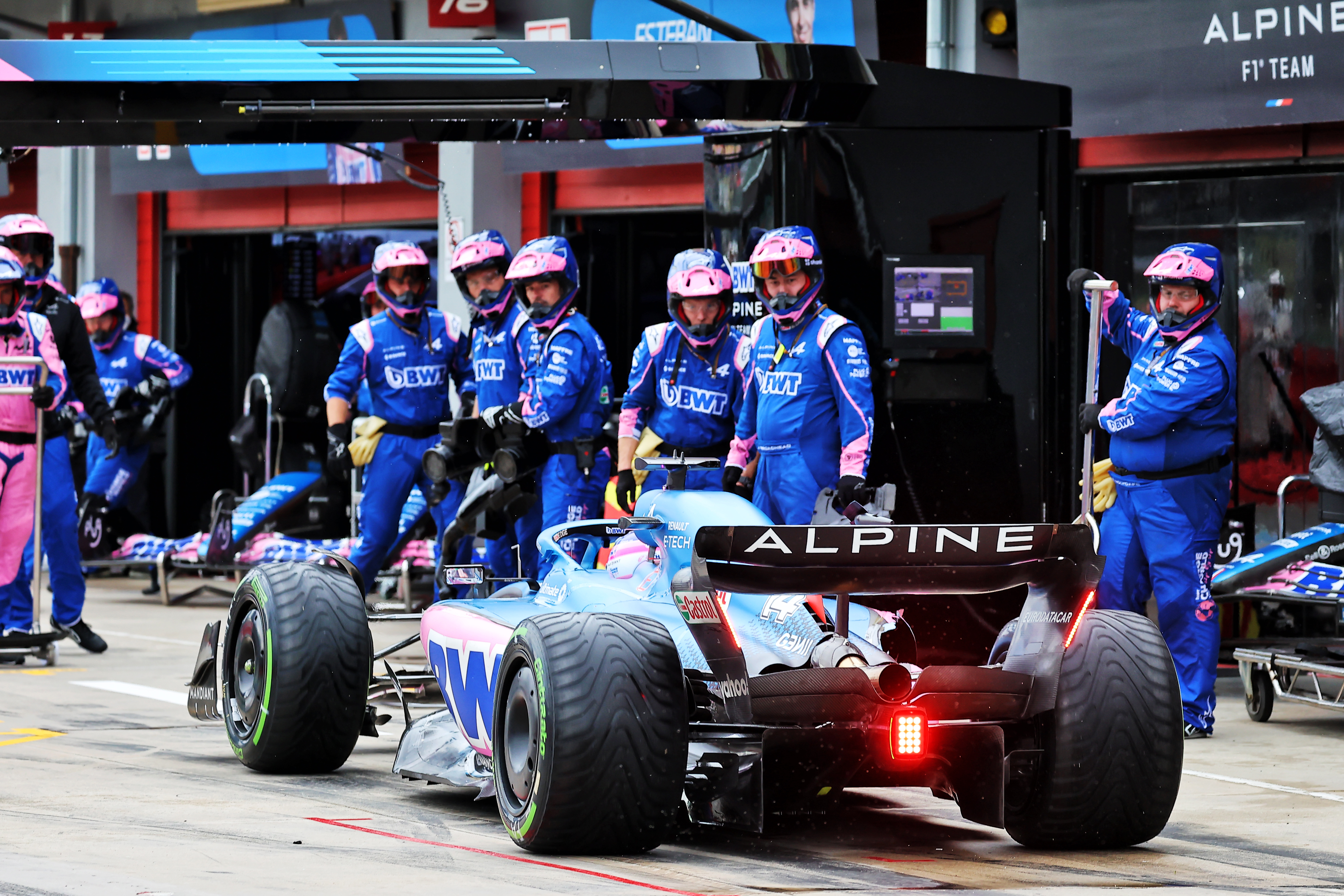 "So yeah, it's a matter of time that the result will come. I feel strong. I feel fast now. The car also feels good, so I'm really looking forward to each weekend."
This is actually one of Alonso's worst starts in terms of points across the first four races in the past decade – although he didn't score early on for McLaren-Honda in either 2015 nor 2017.
His best start in that period came with Ferrari in 2013, when he won the third race of the season in China, and finished second in season-opening Australian Grand Prix.
While that is significantly stronger than he has been this year, looking purely at his single-lap pace relative to the front and average position in qualifying, this has been a strong year by Alonso's recent standards.
ALONSO FIRST 4 RACES QUALIFYING 2013-2022
Team
Pace %
Pos.
2013
Ferrari
0.722
3.5
2014
Ferrari
1.379
6
2015
McLaren
2.292
16.7
2016
McLaren
2.402
12.7
2017
McLaren
2.510
14
2018
McLaren
1.790
12.5
2019
N/A
N/A
N/A
2020
N/A
N/A
N/A
2021
Alpine
1.576
11.8
2022
Alpine
1.214
7.5
Alonso has been on average 1.214% off the pace in qualifying so far this year, which he only bettered in 2013, when he was 0.722% off. His average position in 2022 qualifying is 7.5, which he bettered in '13 (3.4) and '14 (6.0).
While Alonso does have a legendary talent for talking up his own performances – not unreasonably given his abilities – these figures do broadly support his claim. And his qualifying statistics would be even better but for the problem, he had in Melbourne.
Alonso also stressed that the Alpine team has also played a part in this positive start.
"It was not only me, I refer to me and the team," said Alonso when asked by The Race to explain his strong start.
"We've been quite competitive every session that we did so far this year, I think we are top six or top seven. And that didn't happen in my McLaren years, or the last few seasons in Ferrari, or last year with Alpine.
"So that's the facts that I'm referring to and that's pure, competitive places that we achieved in free practice and qualifying so far.
"And in the races, for things that they were maybe out of our hands – just pure reliability problems – we didn't finish the job.
"But so far, the car feels fast and I'm confident with the car. That is never a guarantee when you change the rules.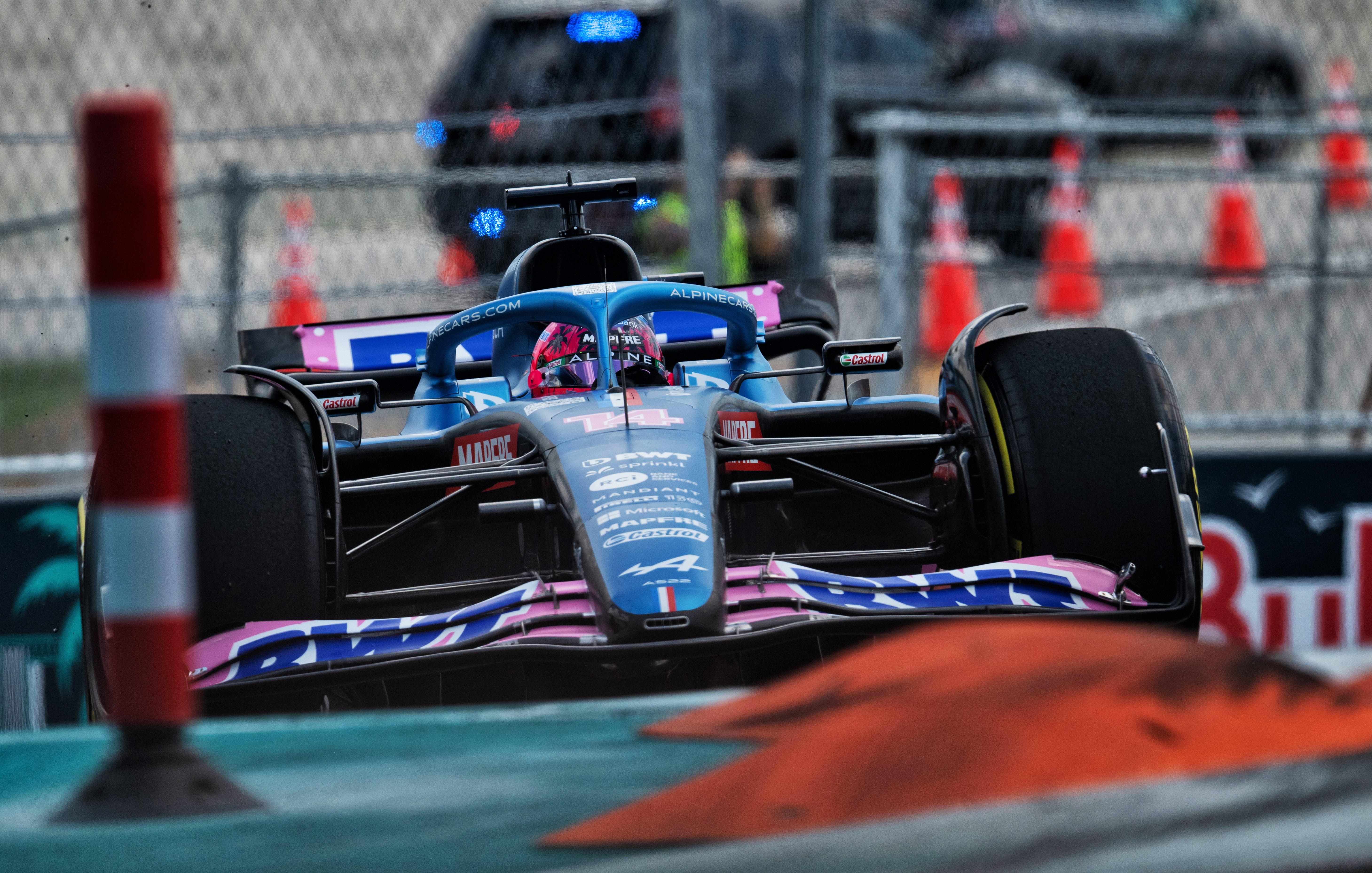 "And we have new 18-inch tyres as well. Sometimes you need to adapt yourself a little bit and get the confidence into the car, to be able to push 100% and I had that quite immediately from winter testing. So I feel good."
Alonso's start to 2022 has unquestionably been stronger than last year, when he was feeling his way back into F1 after two years racing elsewhere.
It's difficult to benchmark his personal performance level compared to his second McLaren stint from 2015-2018 and his final years at Ferrari precisely. McLaren itself was in a terrible state during the troubled early seasons of Honda's engine programme when Alonso rejoined it, and even as it recovered ground – with more stumbles along the way – it didn't properly get on a consistent forward trajectory until after his departure. Those seasons can be quickly dismissed as less competitive for Alonso than Alpine 2022 appears set to be.
The stats are slightly skewed around the Ferrari years. Given the engine advantage the Mercedes runners had at the start of the hybrid rules in 2014, Alonso is justified in suspecting he's in a more competitive place with Alpine now than he was with Ferrari this time eight years ago, when Williams, Force India and McLaren plus the Renault-powered Red Bulls were getting between him and the dominant works Mercedes. That year he scored just two podiums, having averaged 10 per season in his first four Ferrari campaigns.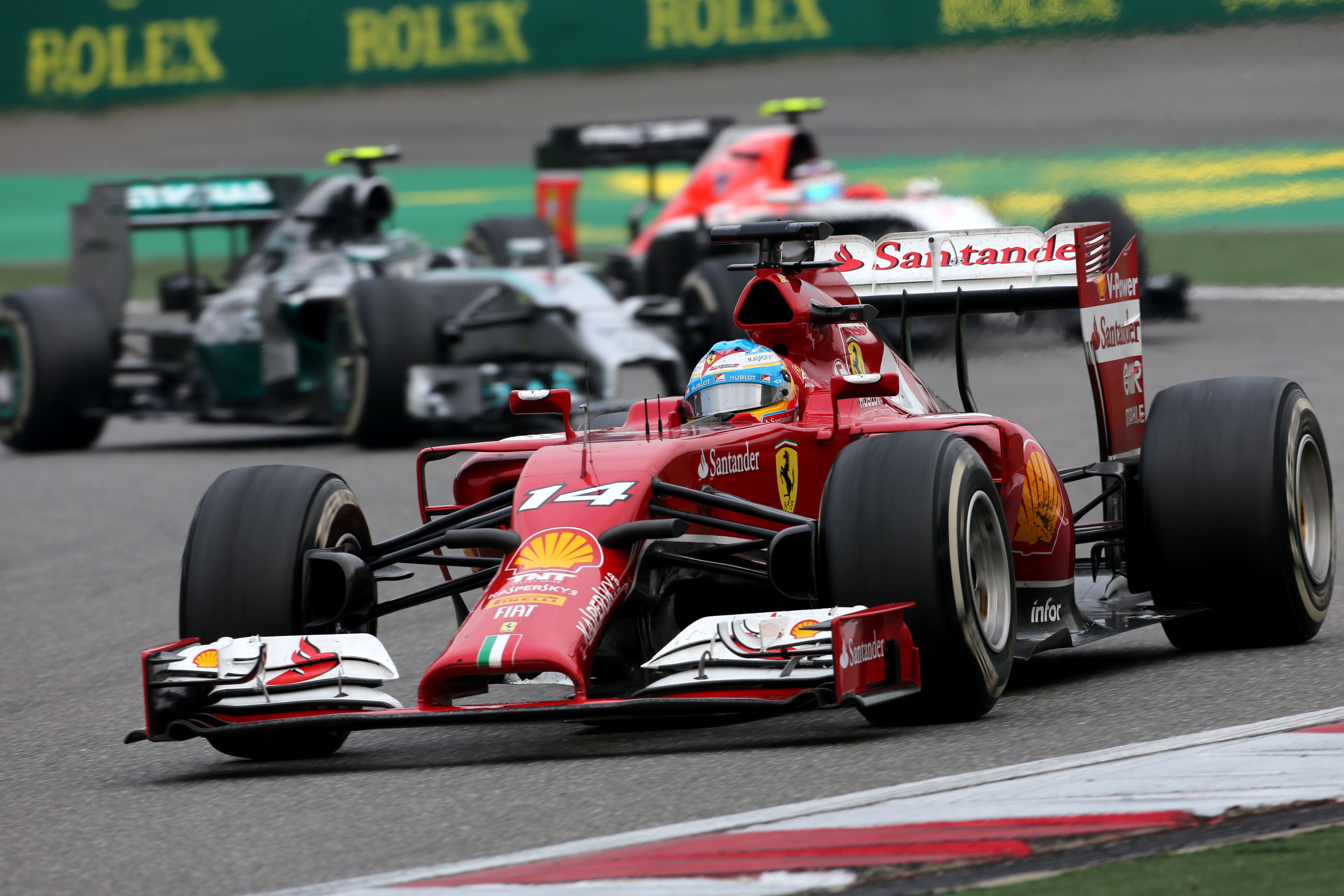 The previous season was, on paper at least, a much better start performance-wise than now, and in if anything a slightly more competitive top-end F1 pack. Red Bull and Sebastian Vettel would eventually dominate the second half of that season, but early on Lotus, Red Bull, Ferrari and Mercedes were sharing out victories.
And Alonso's last F1 title campaign in 2012 did of course begin with Ferrari terribly off the pace in testing, and only his heroics (starting with a well-judged Malaysian GP win in the wet) keeping it in the hunt only it could improve. His narrow defeat to Vettel in that year's championship fight remains one of the greatest season-long performances of this century.
What's clearest right now is that, even at 40, Alonso remains a formidable F1 performer.
Given his pace and confidence in the Alpine, not to mention a promising first day of running in Miami, a strong result is surely just around the corner.