Fernando Alonso believes his 2022 Formula 1 season is as good as his heroic 2012 title near-miss and that he has lost 60-70 points through reliability problems this year.
Alonso is 10th in the drivers' championship after the first 10 races of a season in which he's been on the receiving end of his fair share of reliability woes and bad luck.
That's continued this weekend in Austria as he suffered floor damage en route to taking to eighth place on the sprint race grid and he then had to be wheeled away from the grid when his car wouldn't fire up.
His Alpine team attempted to restart his car with an external battery in the pitlane while the formation lap was taking place but that proved unsuccessful and his car was put back into its garage.
The cars set off on the formation lap…

Apart from Alonso whose tyre blankets haven't been taken off in time.

He'll be starting the race from the end of the pit lane. #AustrianGP #F1Sprint pic.twitter.com/txBZuYs5Sh

— Formula 1 (@F1) July 9, 2022
"Five minutes before the start, we have a blackout in the car and we could not switch on the car, we tried to fire it up with an external battery but it didn't work either," Alonso said.
"Something bigger going on there, let's try to fix it for tomorrow."
Although he'll be able to participate in tomorrow's grand prix, Alonso labelled it "weekend over" and highlighted the "DRS-trains" as something that will make a comeback on Sunday tricky.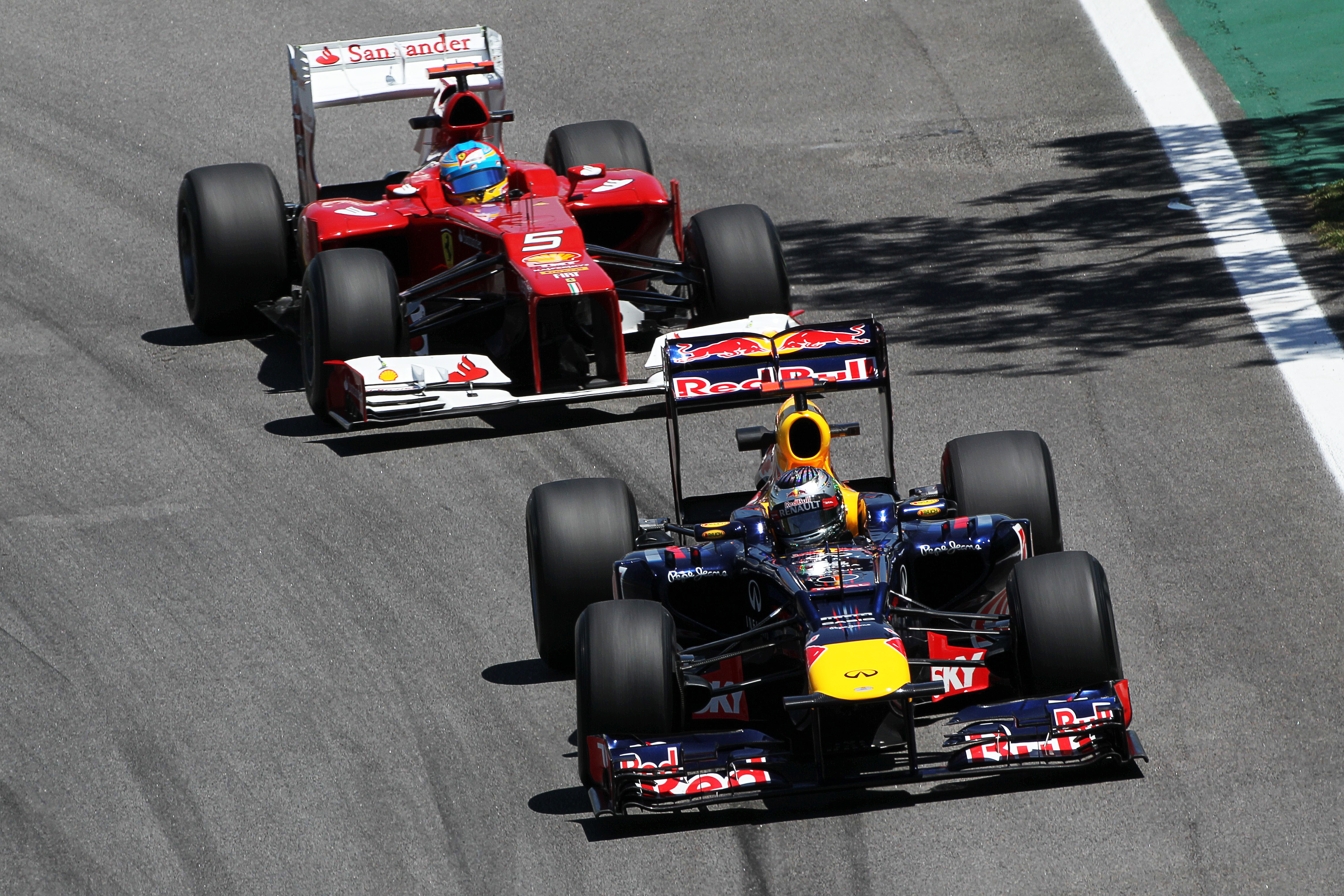 Alonso believes he's driving better than ever this season – matching the level he drove at a decade ago when he fought then Red Bull dominator Sebastian Vettel for the championship in what was often generally accepted to be an inferior Ferrari package.
"I feel probably at my highest level driving-wise, thanks to the experience as well," he said.
"[I'm at the] level of 2012 and I have 20 points or something like that [28 points], it's unbelievable, maybe we lost 70 points or 60, if we count all the retirements and bad luck, and reliability.
"A very strange season."
Alonso finished ninth in the Bahrain GP opener before losing a potential top-six finish in Jeddah with a water pump issue.
In Melbourne, Alonso looked to be heading for a second-row start before a hydraulic failure caused him to crash in qualifying – while his race was compounded by an ill-timed safety car he rued.
Alonso collided with Schumacher at Imola and had to retire when a chunk of his bodywork flew off his car later in the race.
In Miami, he lost a ninth-place finish when he picked up a five-second penalty for cutting the track and gaining an advantage – this followed him colliding with Pierre Gasly earlier in the race.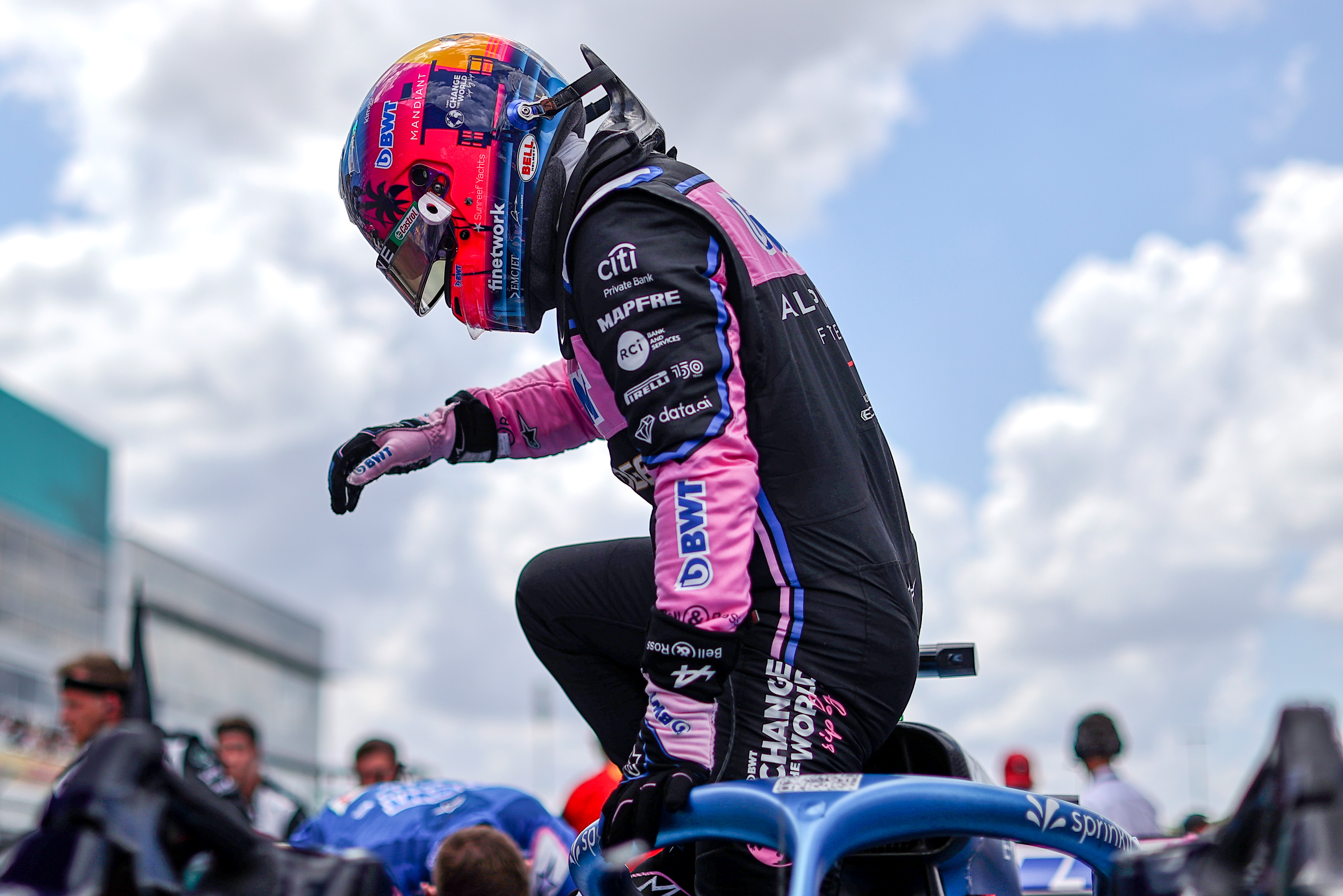 He finally returned to the points with ninth on home soil in Spain from the back of the grid and he followed this up with back-to-back seventh place finishes in Monaco and Baku.
In Canada, he qualified on the front row alongside Verstappen but rued an engine problem that left him "driving kamikaze" and meant he was behind his team-mate Esteban Ocon at the chequered flag, while he also earned a penalty for his defence of position against Valtteri Bottas.
He earned a season's best fifth-place finish at Silverstone before his troubled Austrian GP weekend so far.
"I'm very proud of my own job so far this year, I'm driving at my best and I'm trying to work with the team, as close as I can. If we don't get the points, because of all these reasons, it's very frustrating," Alonso said.
"But I would be more sad if it was because of own mistakes or spinning around or crashing or something like that, I try to do as much as I can.
"For people who don't look at the races or the weekend in general and just look at the standings, they get the wrong impressions for sure with this 2022 [season], because I feel it has been outstanding for #14 crew but very unlucky."
Alonso shrugged off suggestions that Alpine had gone too aggressive with its new-for-2022 power unit, saying "reliability has been good, Esteban's car is always good".
Ocon retired from last weekend's British GP while fighting for points and suffered reliability problems earlier in the year, such as the suspected gearbox issue that dumped him out of Q1 at Imola.
He also stopped on the slowdown lap after Austria sprint race, in which he finished sixth, after reporting a problem.