The end of the 2023 Formula 1 season might be fast approaching, but the United States Grand Prix is the scene of a number of upgrades.
Those are headlined by the packages brought to Austin by Mercedes and Haas that have been anticipated in the build-up to the race - but there are significant changes for Alfa Romeo, Aston Martin and AlphaTauri too.
Mark Hughes outlines them all:
Mercedes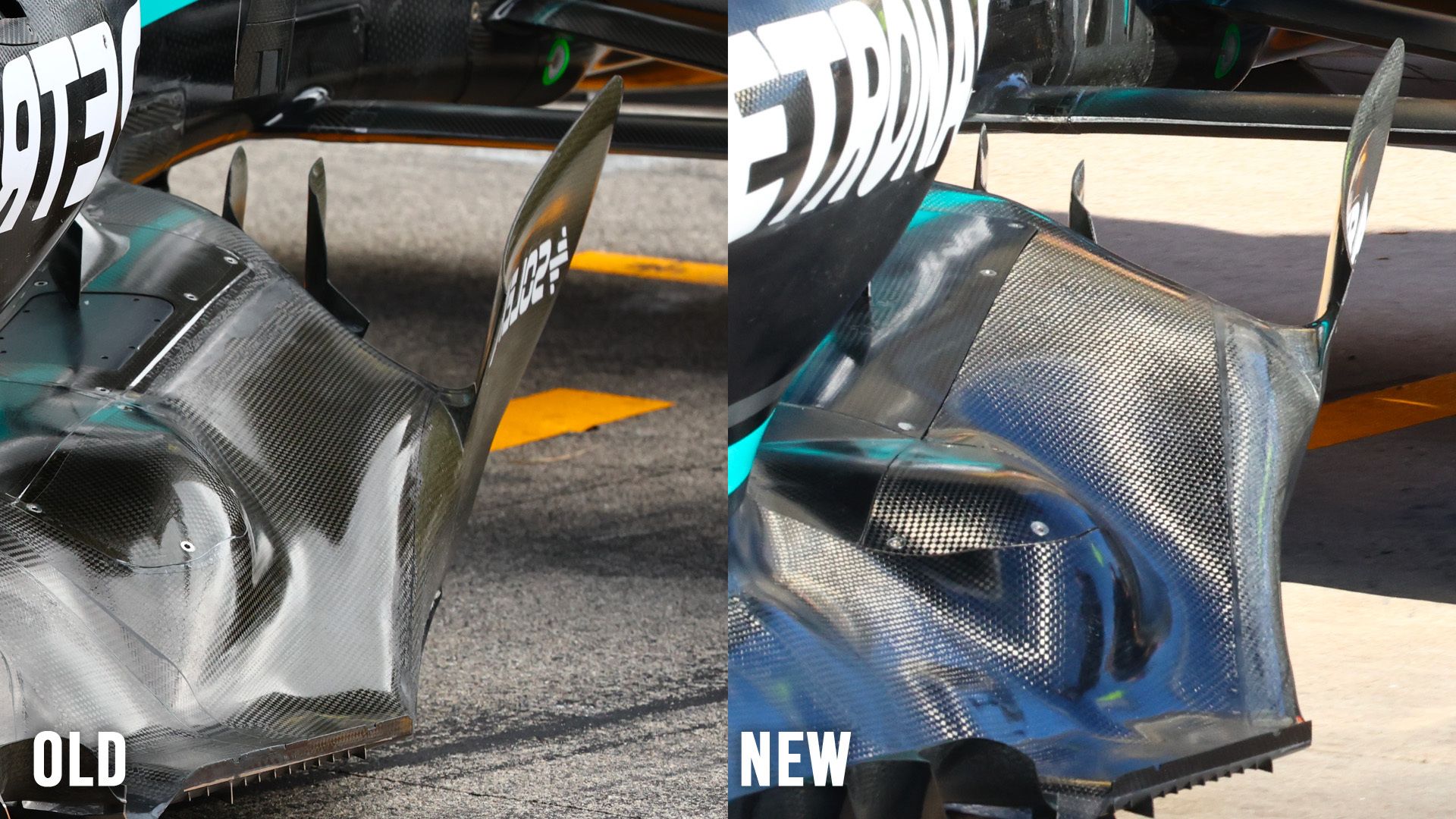 An all-new floor, which the team is hoping will confirm the direction of its development leading to next year's car.
The leading edge of the floor has been raised to further load the outboard fence on the tunnel inlets, which in turn should improve airflow quality to the rear of the car.
The floor edge wing features enhanced camber, increasing the local load there and also helping accelerate the flow through the tunnels.
Haas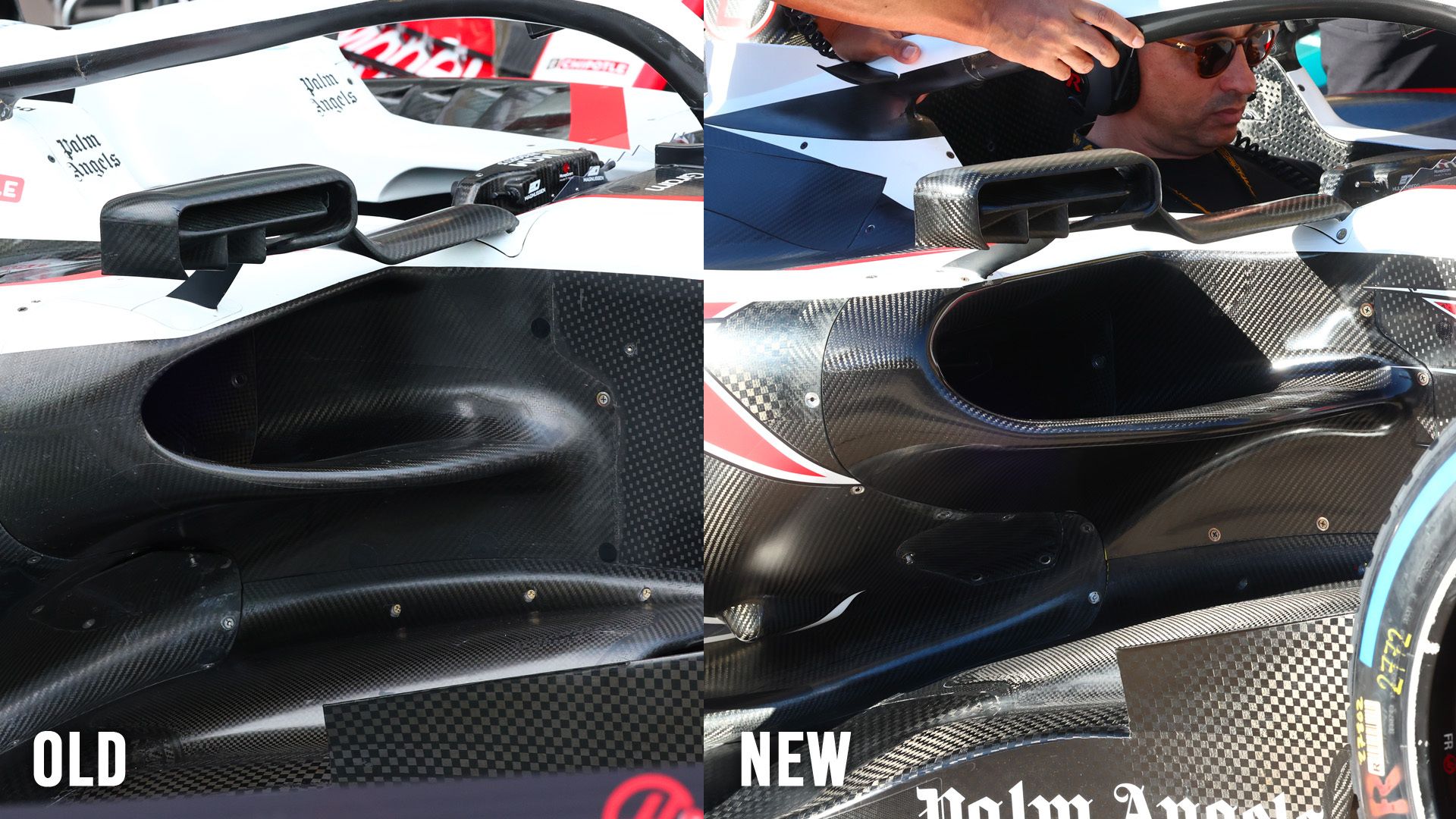 A total bodywork redesign, making the Haas visibly more similar to the general trend of Red Bull-like upper body surfaces, but now with an enhanced water slide feature on the sidepod upper surfaces to better separate the airflow around the radiator with that travelling down the floor edges.
Every part of the floor has been altered, including the tunnel inlet. The engine cover design is new.
Alfa Romeo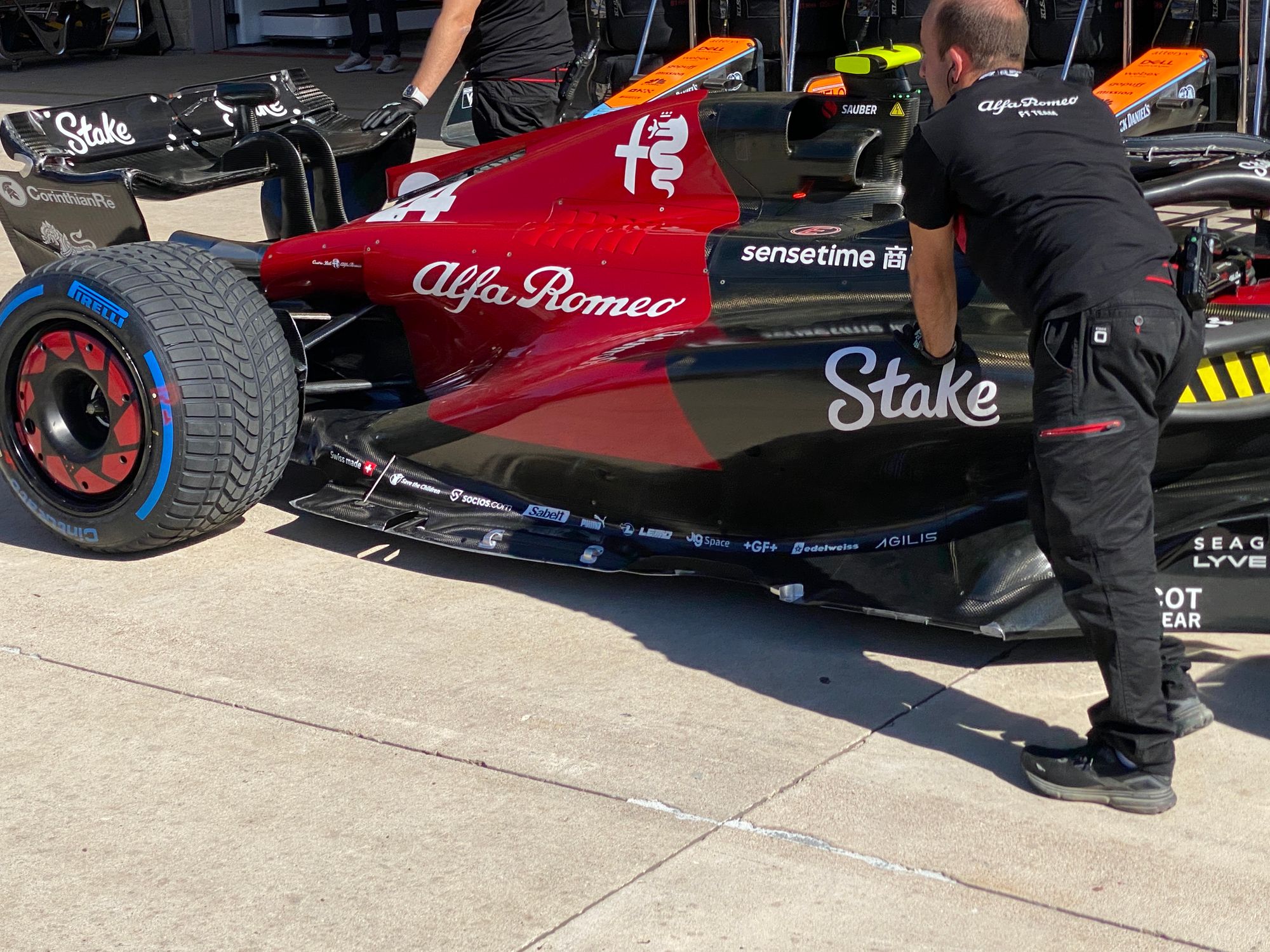 The rear part of the floor edge has been redesigned to better exploit the new sidepod/floor arrangement introduced in Singapore.
Aston Martin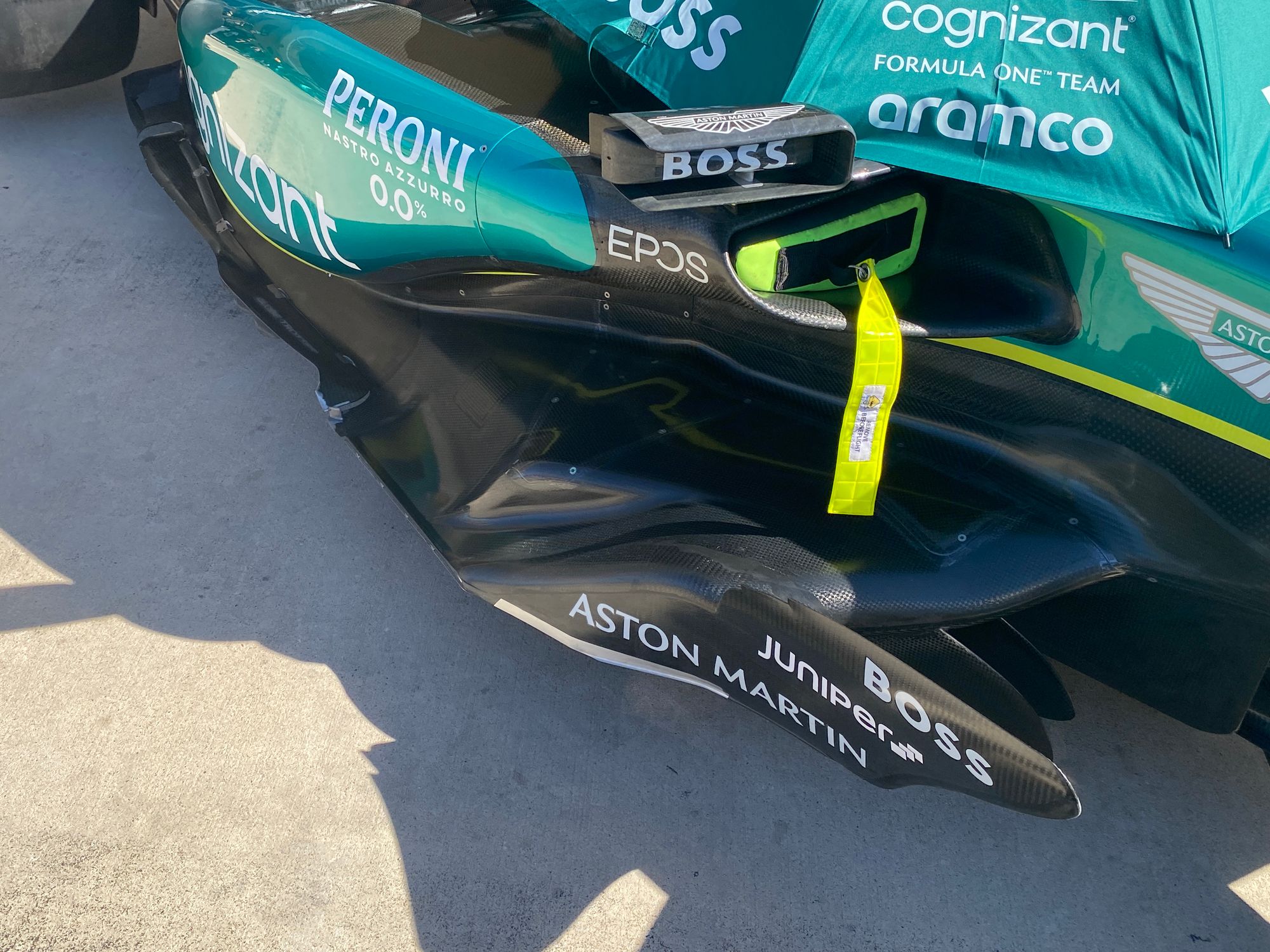 An all-new floor. The permitted winglet in the floor edge has been moved from under-floor to on top which under the revised regs of 2023 seems to be a trend, improving through-tunnel flow.
The diffuser has a greater lateral expansion, which should help it scavenge the underfloor airflow harder.
The lower part of the engine cover has a greater undercut to induce lower pressures there which will further accelerate the airflow.
There is a new beam wing to match the revised diffuser.
AlphaTauri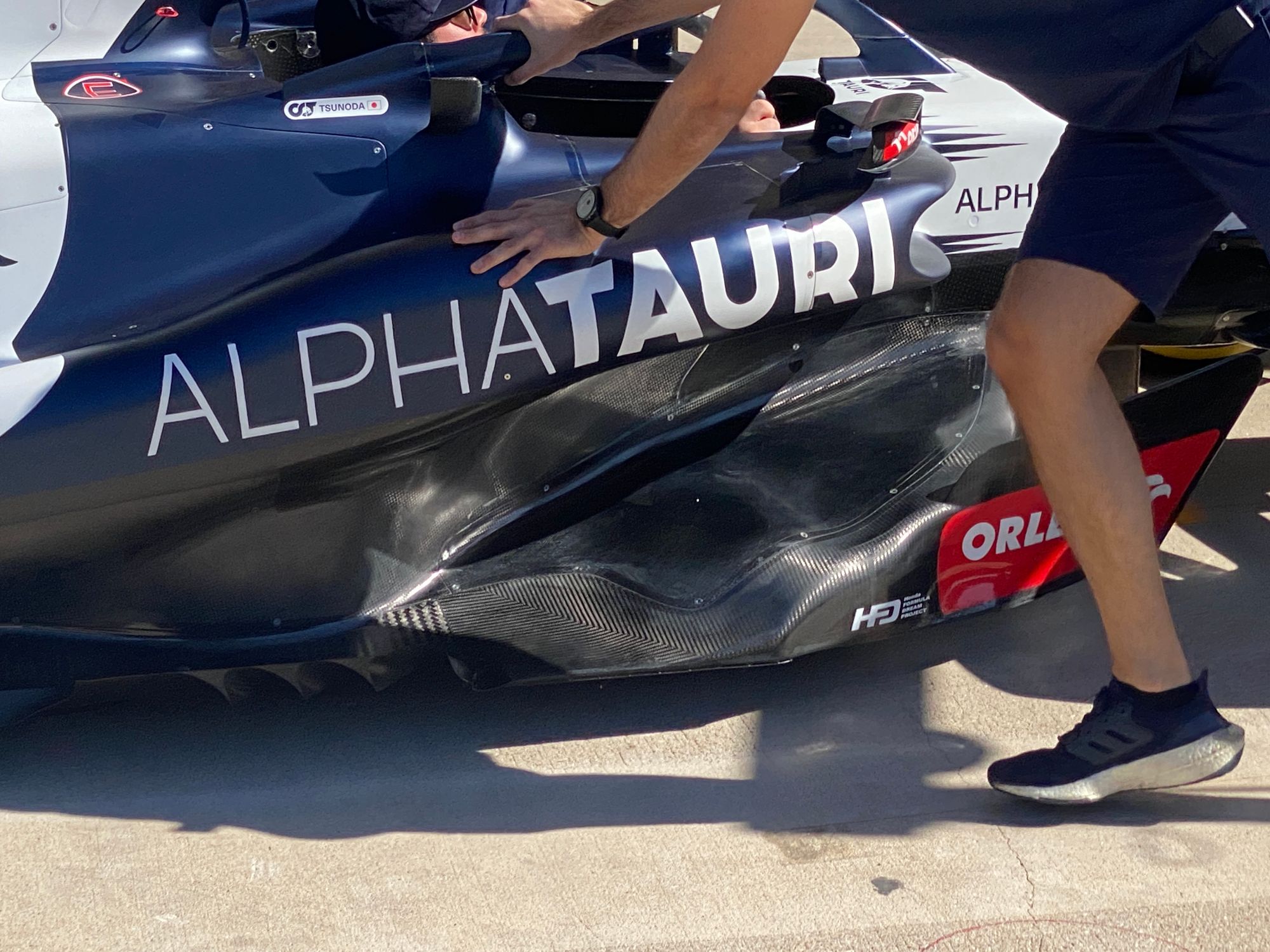 Another car with an all-new floor. Floor body, fences, floor edges, brake-duct winglets, and engine cover have all been heavily revised, as has the leading edge of the chassis.
Red Bull, Ferrari, Alpine, McLaren, Williams: No reported updates.