Alessandro Aluni Bravi is the new managing director of the Sauber Group, which owns the Alfa Romeo Formula 1 team.
Bravi has been part of the structure behind-the-scenes at Sauber for several years and held a position on the supervisory board.
In addition he is a director of Islero Investment, the company that wholly owns the Sauber collection of companies.
He has now been named MD of the overall Sauber Group, which operates motorsport and technology divisions that include the F1 team sponsored by Alfa Romeo.
"It's an honour to take on the challenge of leading an organisation with the successful history that Sauber has," Bravi wrote on his social media accounts.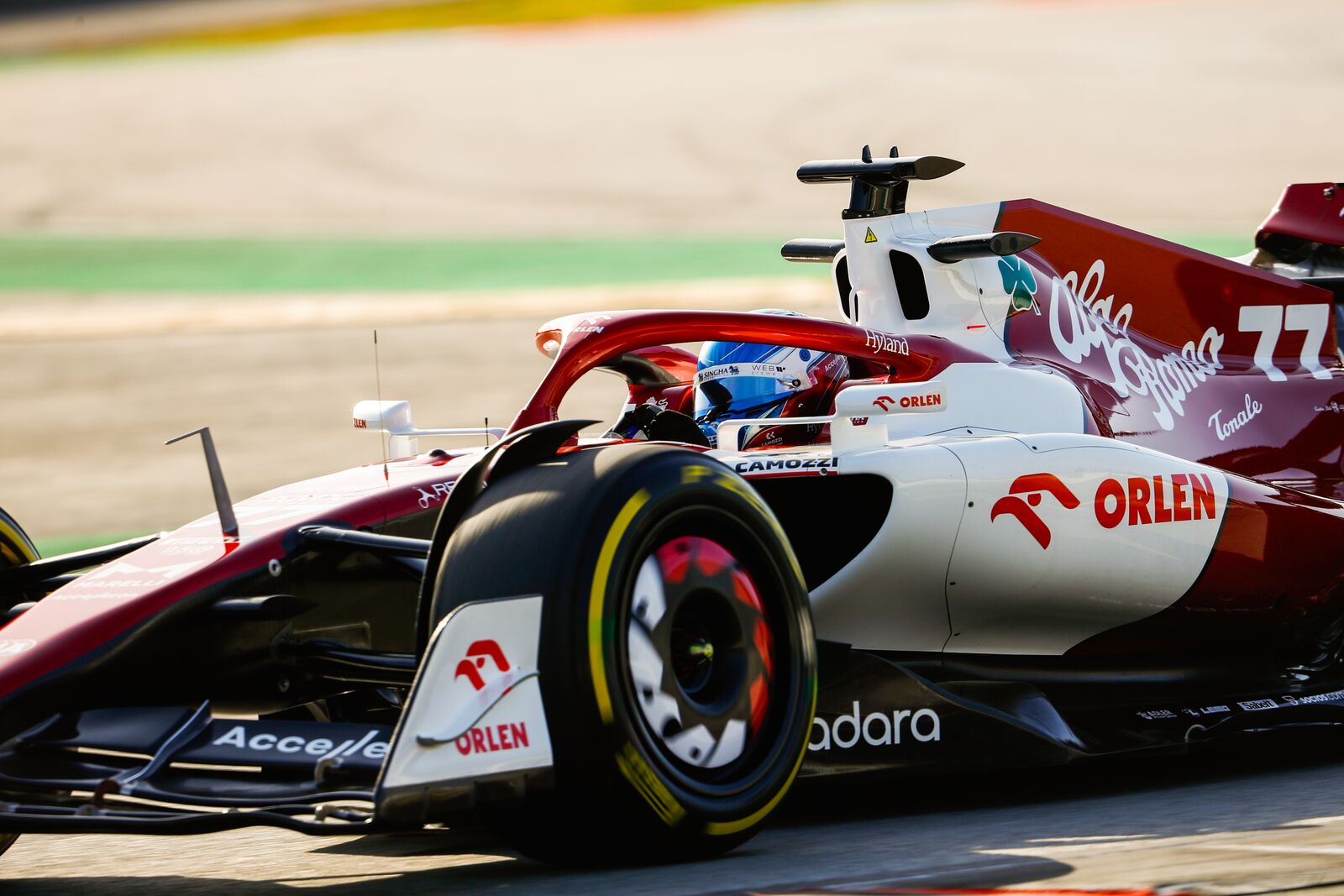 "I am aware also of the responsibility that comes with leading a team of more than 500 people, a commitment I will meet with hard work, passion and dedication.
"I'd like to thank all those who have been by my side these last years, making it possible for me to achieve this next step. There is much work ahead but I'm excited to begin this new adventure."
His long career in motorsport management includes stints with the Coloni Formula 3000 and Trident GP2 teams and as a driver manager with clients including Mercedes Formula E driver and ex-F1 racer Stoffel Vandoorne – who Bravi has represented since 2017.
A trained lawyer, he has also acted as legal counsel for teams including current Sauber/Alfa Romeo chief Frederic Vasseur's ART operation.
"Alessandro has been an integral part of the growth of our company, on and off the track, in the last few years and I am excited about the contribution he will make in his new position," said Vasseur.
"Few can match his knowledge of motorsports with that of business and the complex legal landscape in which we operate, and this makes Alessandro the right person for this challenge."
Bravi's new position comes a few months after ex-Sauber chairman Pascal Picci resigned.
Vasseur remains in his position as Sauber CEO and Alfa Romeo F1 team principal.