Danilo Petrucci's hopes of returning to MotoGP for one final time at this weekend's San Marino Grand Prix were scuppered by his championship-fighting form in the domestic MotoAmerica superbike championship.
That's according to Suzuki team boss Livio Suppo, who told The Race at Misano that he had initially contacted Petrucci in the hope that he could replace the injured Joan Mir.
The 2020 world champion crashed heavily on the opening lap of the Austrian Grand Prix two weeks ago, breaking his ankle and doing ligament damage that necessitated 15 full days of rest – meaning Suzuki was forced to hunt for a replacement for him.
Petrucci wouldn't just have been a smart option for the team given he left the championship less than a year ago, but would also have been something of a 'poetic justice' pick given that his final home race, at Misano 12 months ago, ended when he was knocked off his bike – by none other than Mir, too.
And, with Suzuki set to withdraw from MotoGP in only six rounds' time, the opportunity to bring in someone like Petrucci would have been the perfect one given he won't be expecting to have a future with the team anyway.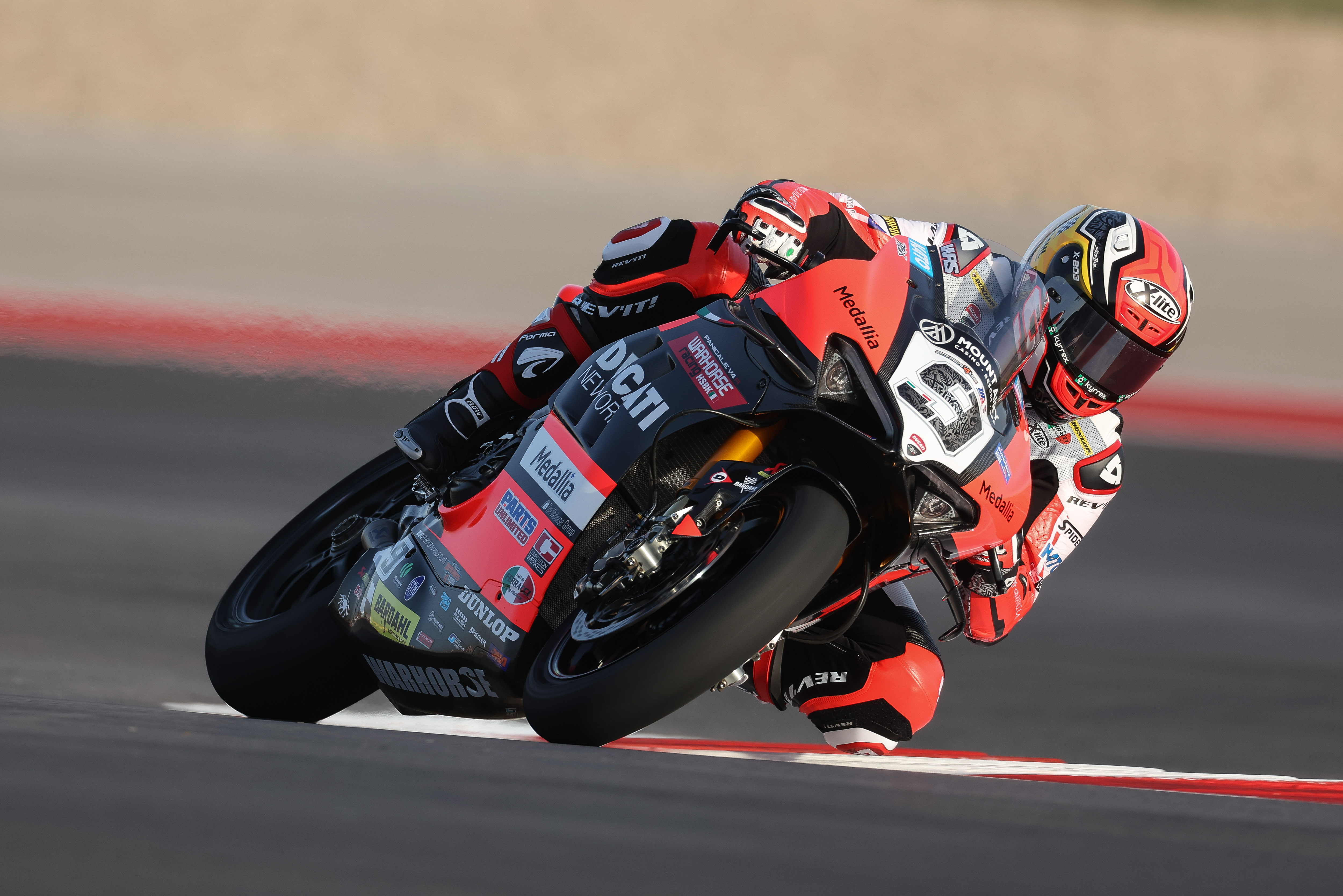 However, with the Italian now only one point adrift of championship leader Jake Gagne in MotoAmerica and with the penultimate round of the series set to take place next weekend at the New Jersey Motorsports Park, Suppo conceded that it wasn't meant to be.
"I thought it was a good idea to have Danilo here, back in MotoGP," the veteran team boss told The Race.
"Everyone loves Danilo and it would have been nice to give him this chance, of course with no future. But anyway, I thought it was a good idea. Unfortunately for several reasons, it didn't happen, but we tried.
"At the end, I understand that of course, Danilo is fighting for a championship, and the week after he will have a race in America. I understand that it was better not to do it."
Instead, with European test rider Sylvain Guintoli out of action thanks to a broken wrist and with regular Japanese tester and occasional replacement rider Takuya Tsuda set to make his own wildcard appearance next month at the Japanese Grand Prix, Suzuki turned to another of its stable of riders in the form of Suzuka 8 Hour podium finisher Kazuki Watanabe.
An occasional tester for Suzuki in the past, albeit on stock tyres rather than the control Michelin rubber built especially for the series (a regular move for reliability and consistency testing as it doesn't eat into the 120 sets per year allowance given to teams to limit testing costs), Watanabe said that when he first contacted the factory to see if there was any chance of making his MotoGP debut, he never believed he would have a real chance of securing the seat.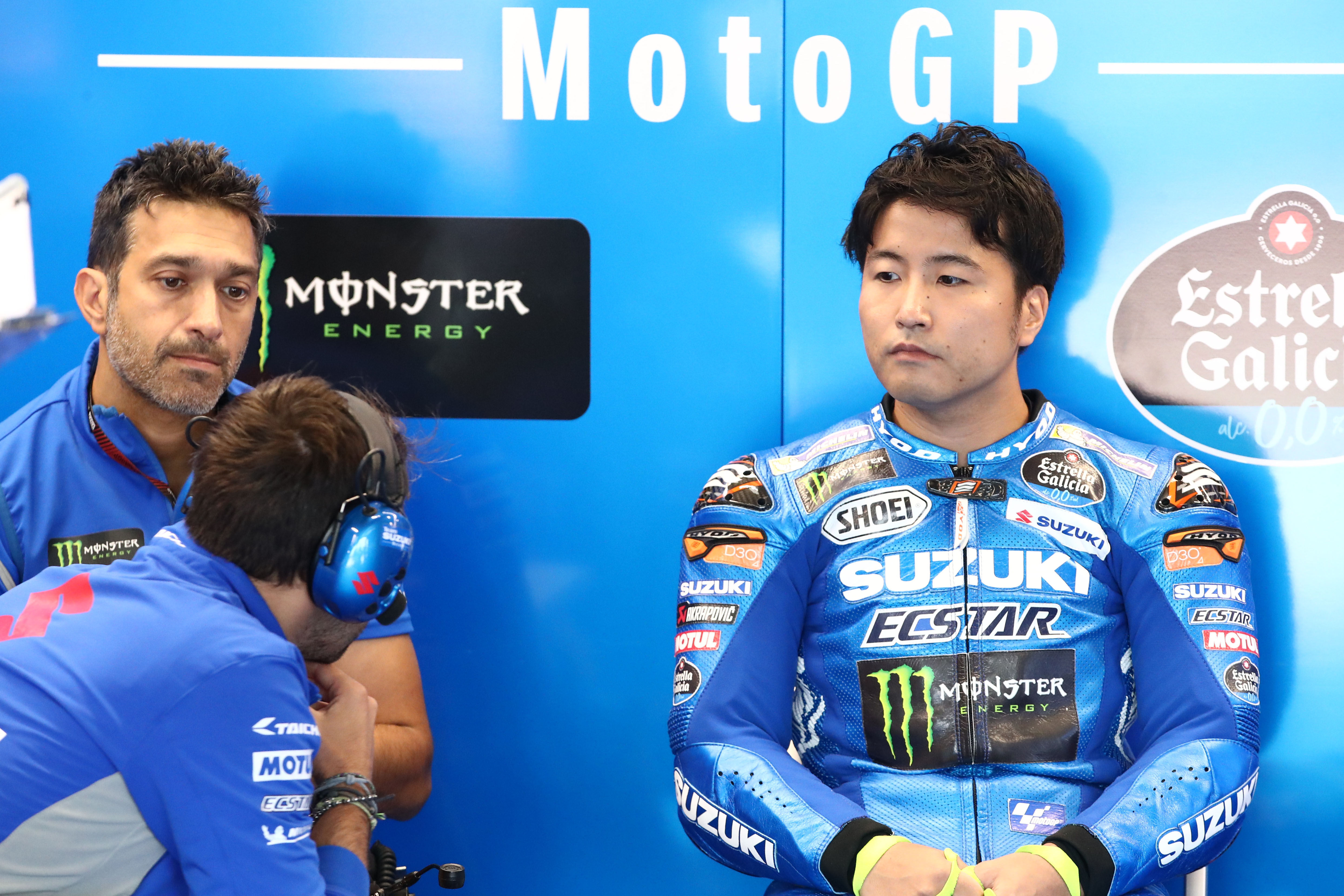 "In the beginning, I tried to contact Suzuki, because I knew that Sylvain would usually race but he got injured in the first day of the Suzuka 8 Hour," Watanabe said.
"My thinking was maybe, maybe, there is just a small possibility if I say to them, 'there is a rider here!'. I didn't imagine that it was going to be real, and it was a big surprise.
"The last time I rode the bike was two years ago, on a similar bike but not with proper race tyres. For me, it feels too big, with only one week's notice, plus I had a test [on Wednesday] and the day before at Paul Ricard for the World Endurance team and last weekend was the Japanese championship.
"So it's all a bit mindblowing."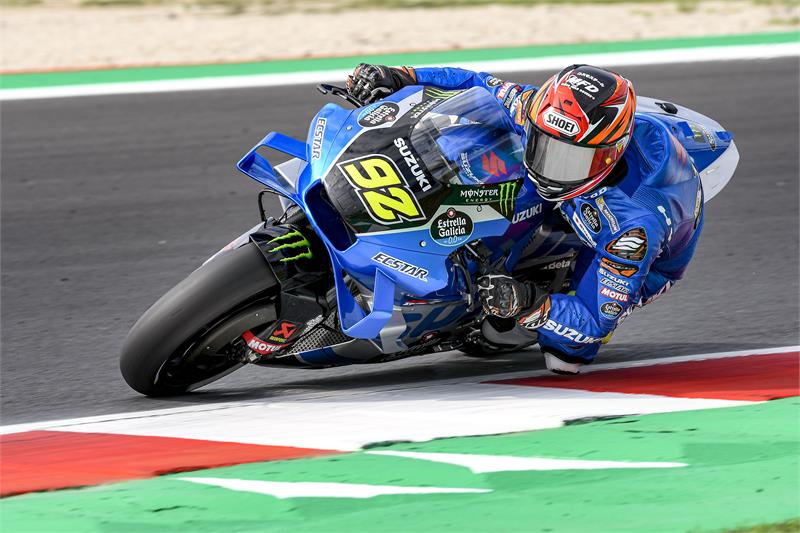 Though well off the pace of the regulars through Misano practice, Watanabe has kept out of trouble and was within the required 105 percent of the pace-setter in two of the three sessions.
"It's a very special feeling, going to the MotoGP bike from the Superbike. I'm explaining to Frankie [Carchedi], the crew chief, they're completely different, there are no similar things on the bikes.
"It's quite a special feeling when you ride it, this track and this bike. Very good feeling."