Pramac Ducati MotoGP rookie Jorge Martin says he was baffled by the Marc Marquez move that led to their collision in the British Grand Prix, and believes the six-time champion needs to learn from the accident.
Martin moved past Marquez for fifth place on the opening lap after Marquez ran wide while chasing Quartararo through Stowe, but the Honda man then got an unexpected chance to reclaim the spot when Martin himself ended up on a wide line entering the Turn 8-9 chicane.
With Martin's trajectory through the corners compromised, a gap to overtake into opened in the second part of the chicane, but as Marquez lunged down the inside of the right-hander he washed out wide and collected Martin.
Contact at Vale! 😱@marcmarquez93 and @88jorgemartin are OUT! 💥#BritishGP 🇬🇧 pic.twitter.com/GausStuB67

— MotoGP™🏁 (@MotoGP) August 29, 2021
"Today I want to apologise to Martin and his team because it was completely my fault," Marquez said. "I was too optimistic on that overtake. It's true that it was a strange situation because Quartararo and Martin went wide, very wide, and I expected that Martin would be more out.
"It's true that it was the first lap, that I was too optimistic, and I apologise to Martin and to the Pramac team. But sometimes races are like this and today it was me that made the mistake."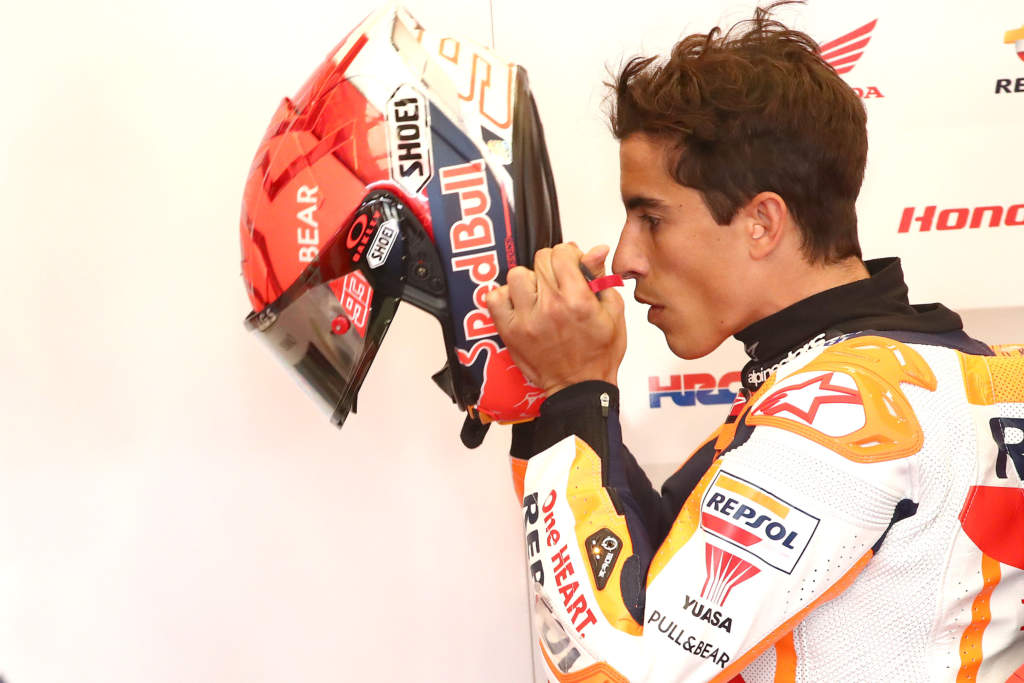 Martin was seen calmly reviewing the footage of the incident after the race, but as became clear afterwards, that didn't mean that he absolved Marquez of blame.
"Well, you can look at the images, you can see the video… A bit disappointed about today because I felt super strong for a podium, also watching the pace for sure I would've been fighting for second, I don't know about the win but for sure I wouldn't be really on the back.
"That moment… yeah, it's a bit difficult to describe. But I was really really on the inside, and I felt this contact and, yeah… whatever, races, onto the next one."
Hoy solo me queda pedir disculpas a @88jorgemartin y todo su equipo, lo siento mucho🙏🏼 He intuido mal la situación y el adelantamiento, esto ha provocado la caída. Por suerte los dos estamos bien.#BritishGP pic.twitter.com/Rsuqbwq5W5

— Marc Márquez (@marcmarquez93) August 29, 2021
Asked by The Race whether he was disappointed to be on the receiving end of such a move from someone as experienced as Marquez, Martin praised his compatriot for coming over to apologise.
"This is really good from his side. But at the end he destroyed my race, and this is the main problem, no? He can destroy his own race but not the others.
"And for sure he didn't measure [the move] in a good way, because he thought there was space and for sure there wasn't. I hope he can learn from this one and improve for the future."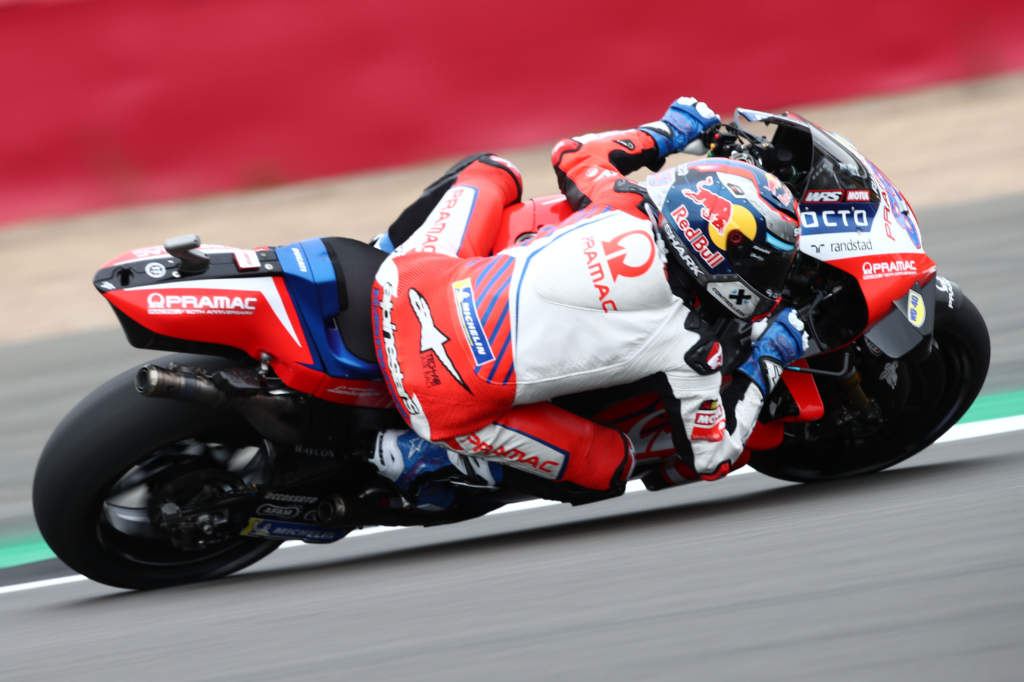 The crash was Marquez's sixth in the last eight races.
Asked whether it should warrant a penalty for the Honda man, Martin said: "Well, it's not my business, I hope race direction make their work but I don't know.
"He could make the pass and go a bit more closer, I don't know why he put the bike up again, I don't understand. He could make the move, he was already on the inside. I don't know why he went wide and then he pushed me out.
"This is what I don't understand really. But I mean, the penalty is not my business."
Marquez's explanation did seem to shed some light regarding Martin's confusion.
"What I did is just prepare the corner and then I put the bike straight because I didn't have time to change to third gear," he said.
"And then the calculation wasn't the correct one, and it was completely my mistake."