Detroit's Belle Isle circuit gave us a rare caution-free race to end its tenure in the IndyCar Series, and the lack of incidents created an even more intriguing outcome as different tactics got to play out uninterrupted and then converged in a sprint to the flag.
Whether it was a winner coming from 16th, almost the whole top 10 nearly being caught out on the wrong strategy or a drive from 26th to 10th, there were so many stories to deliver from an intriguing race complicated by a trio of strategies.
Here's our pick of the winners and losers from a race that certainly delivered even though it followed the Indianapolis 500.
Winners
Belle Isle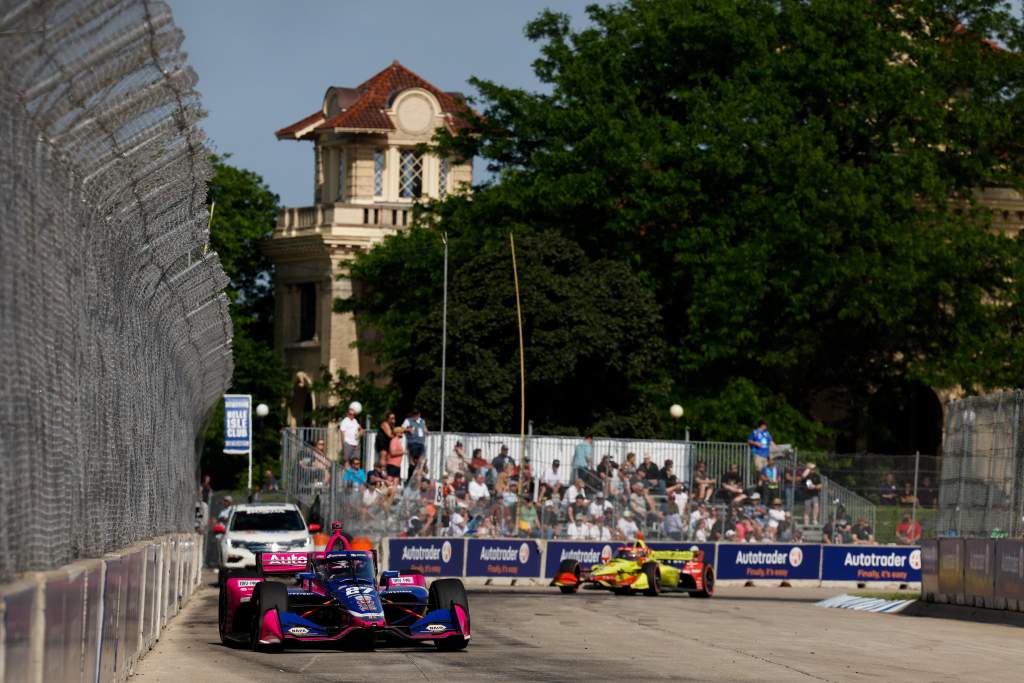 Thirty years after its first event, the Belle Isle Detroit street circuit got a fitting send-off with an epic farewell race.
The race produced everything there is to love about IndyCar: strategy lotteries, mistakes, back-to-front drives and drama.
Messy practice and qualifying sessions left uncertainties over the soft tyre lasting and drivers out of position towards the back of the grid – indeed three drivers in the top 10 at the finish started outside the top 15, with winner Will Power being one of them.
It's hard to imagine Penske not turning the replacement downtown street circuit which will hark back to Detroit's Formula 1 days into a success.
But Belle Isle departed with a bang.
Power and Rossi resurgent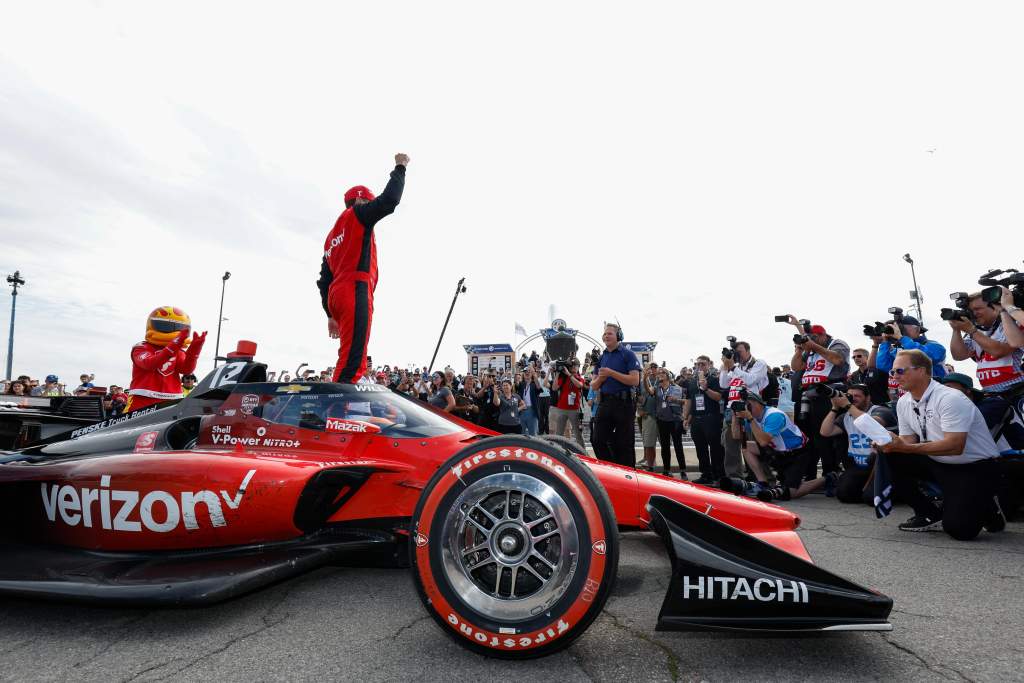 After last year being robbed of Detroit victory when his car wouldn't restart while he was leading under a red flag, Power coming from 16th to win seems like the epic retribution he deserved.
It was still a gamble as the Penske driver's two-stop strategy of running the softs at the end of the race after two stints on the favoured hards left him vulnerable to the attacking Alexander Rossi.
This was the first time in over two years it felt like we were seeing the Rossi we had come to know from the first four years of his IndyCar career. He looked absolutely rapid, more so than his Andretti Autosport team-mate Colton Herta, on a street course no less. That certainly hasn't happened in the last two years.
Rossi committed to the three-stop strategy which didn't win either of the races last year, but such was his pace after ditching the softs (moving from 11th to sixth in four laps), on the hards he was able to negate the pitstop time loss and catch and pass early leader Josef Newgarden.
In the final stint on the hards Rossi erased a 16-second gap and lost by only 1.0027s. With one more lap he might have beaten Power.
It wasn't to be, but this felt more of a mental breakthrough for Rossi who, while we won't get carried away after just one race, looks to have his mojo back now his Arrow McLaren SP contract for next year is in the bag and confirmed.
Felix Rosenqvist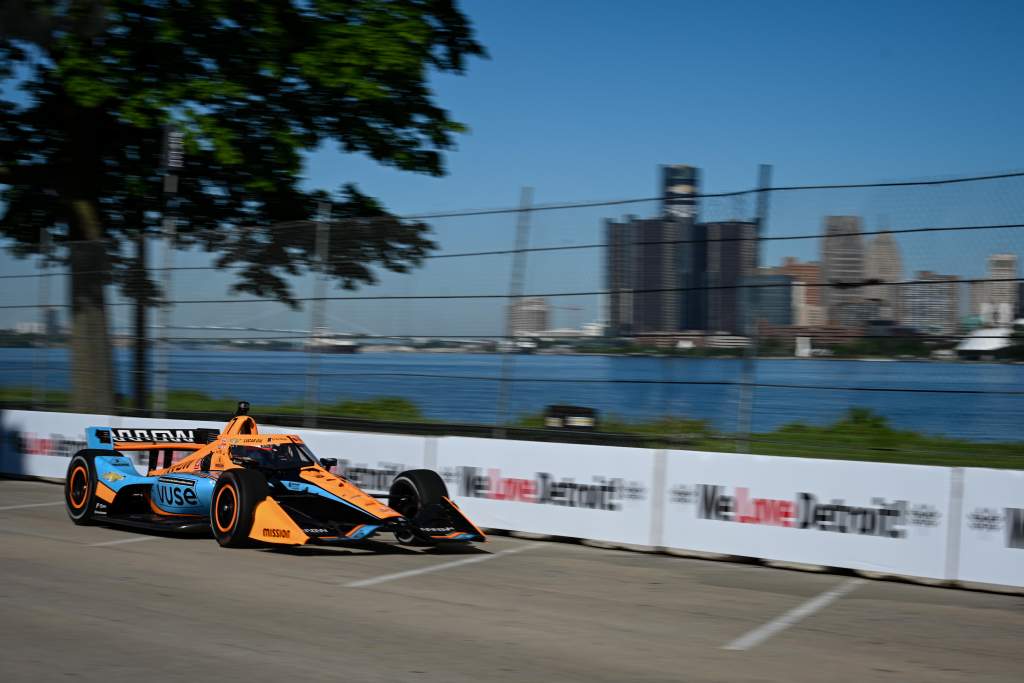 It's been a wild week for rumours about Felix Rosenqvist's Arrow McLaren SP future after Rossi was confirmed at the team.
President Taylor Kiel said Rosenqvist was doing what he needed to keep his seat but Tony Kanaan seemingly incited rumour about the identity of McLaren's third 2023 driver being a shock, which led to even reigning champion Alex Palou being linked to the team.
Then Rosenqvist's weekend started with a mistake and crash in practice before the team reportedly botched a communication call that led to an impeding penalty and left Rosenqvist starting last.
As usual though in his Arrow McLaren SP career, he didn't point the finger of blame or blast his lack of luck. He got his head down and used the three-stop strategy to reach 10th from 26th on the grid. It kept him in the top 10 in the championship, too.
It was perhaps interesting that it was Rinus VeeKay – rumoured to have been in 2023 talks with McLaren – that gave Rosenqvist the top 10 at the last by crashing on the last lap, having also crashed out of the Indy 500.
Rosenqvist has really proven this year he deserves another season with Arrow McLaren SP to show what he can do after it has improved the car so much from last year.
Team-mate Pato O'Ward also impressed, maintaining a small gap to the championship leader in what was a tricky race.
He and the team didn't panic and stuck to their soft-at-the-start strategy, which wasn't ideal but could have been made so much worse by pushing the detonate button and switching to another strategy halfway through. Finishing second of those on that strategy in fifth place was a win in a race where the crew could have thrown points away.
Ganassi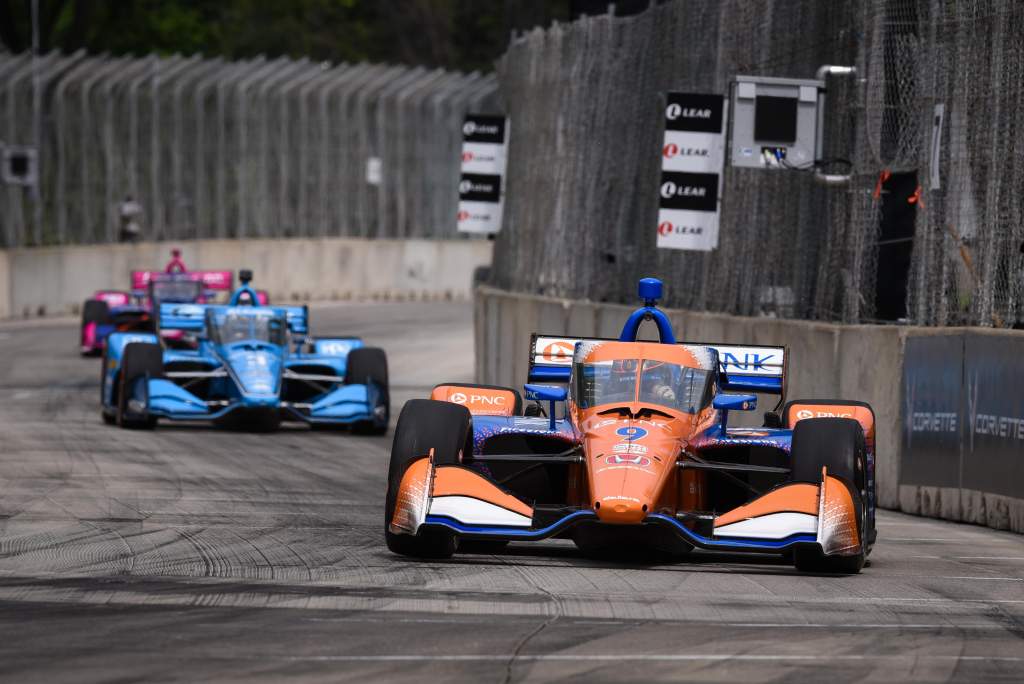 Starting eighth, ninth and 18th with its competitive street course trio, Ganassi faced a tough Detroit race but ended with a podium and all three cars in the top seven.
Scott Dixon (ninth) and Alex Palou (18th) drove excellent first stints on the hard tyre to make up a lot of positions, and ran well on the soft tyres mid-race to negate the loss. Palou took sixth with Dixon third – his best result of the season amazingly, and much-needed after his Indy 500 woe.
Marcus Ericsson was a victim of hindsight, having been on polesitter Newgarden's strategy of running the softs first. Still, among those drivers, he went from the eighth car at the start of the race to the third on that strategy, so while he was jumped by others he did a good job on what he was given even if hindsight shows that strategy wasn't the right one.
Even Jimmie Johnson had a respectable race where he felt closer to the average pace even if he finished at the back of the field. His best lap was the 20th-best of the grid and it felt like he had fewer errors than he has at other street circuits despite Detroit's mostly concrete surface being different to others and therefore presenting a learning curve. Perhaps the two races at the track last year helped.
Losers
Scott M
c

Laughlin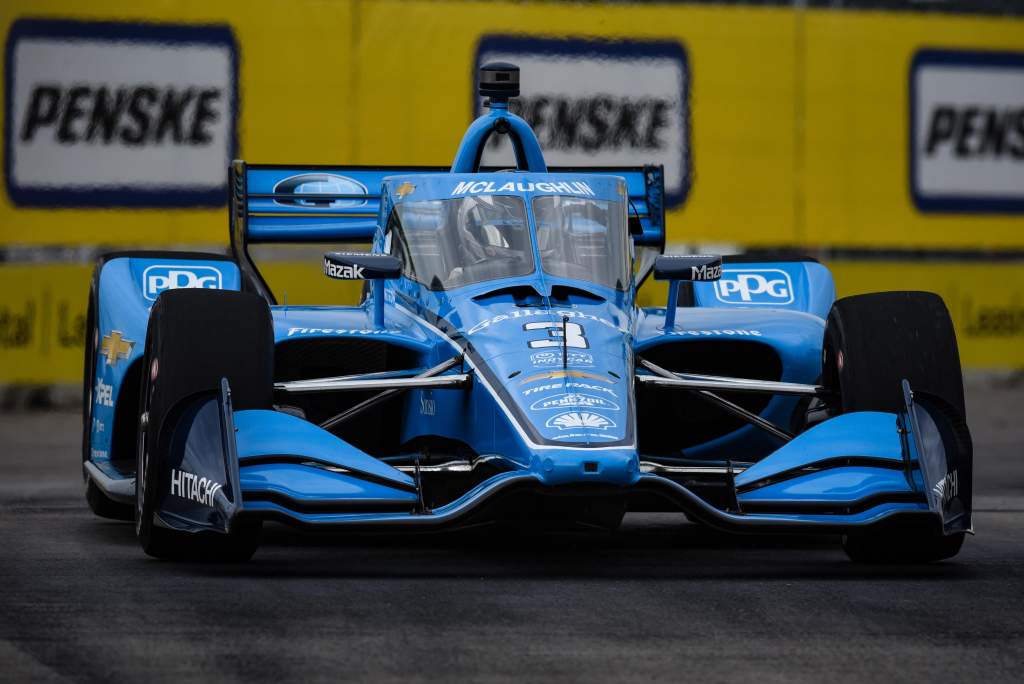 It's really important to frame this run for McLaughlin correctly. He went from having basically no single-seater experience to winning the first race in his second season in one of the most competitive championships in world motorsport, and has showed an impressive adaptation to ovals in his quest of becoming an even more rounded driver.
But a spin in Detroit put him a lap down, a crash cost him the chance to fight for a top five at the Indy 500, a spin in Long Beach cost him there. It's been a really tough run.
It's probably realistically ended his championship hopes, but there's still a lot McLaughlin can learn.
Even at 41, Power is showing you can change and adapt to how you handle adversity. I'd say McLaughlin is learning far more from this tricky period than he did from his two podiums to start the year.
This is not a condemnation, just acknowledgement he's in a funk. But McLaughlin might benefit from it more in the long run than any loss in the short-term.
Rinus VeeKay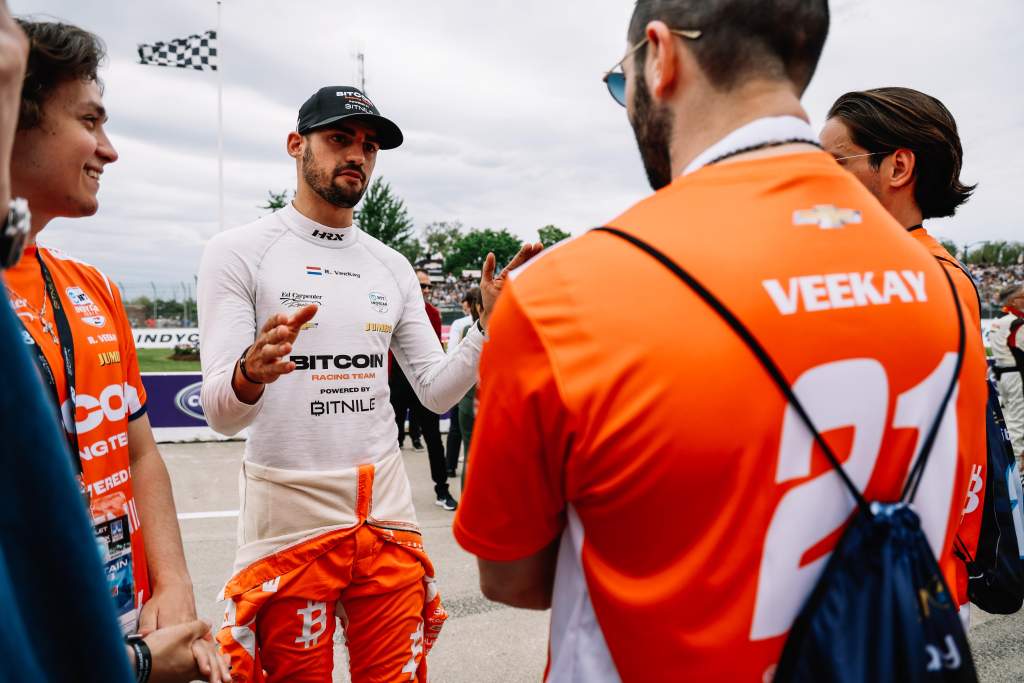 Rinus is another driver digging a hole for himself. His pole at Barber felt like opening a big month of May for the man who won the Indy road course race last year and started on the front row of the Indy 500.
Yet he forgot to use his push to pass when defending against O'Ward in the Barber race. At the Indy GP he qualified poorly and crashed out. At the 500 he qualified on the front row again but crashed early. He crashed out of 10th on the last lap in Detroit.
It's not the consistency we'd hoped to see from VeeKay in a very big third season for a driver that is undoubtedly one of the fastest in the series on his day.
Like McLaughlin, VeeKay might learn from this barren run, but it might damage any hopes he had of a move to a bigger team in 2023.
Helio Castroneves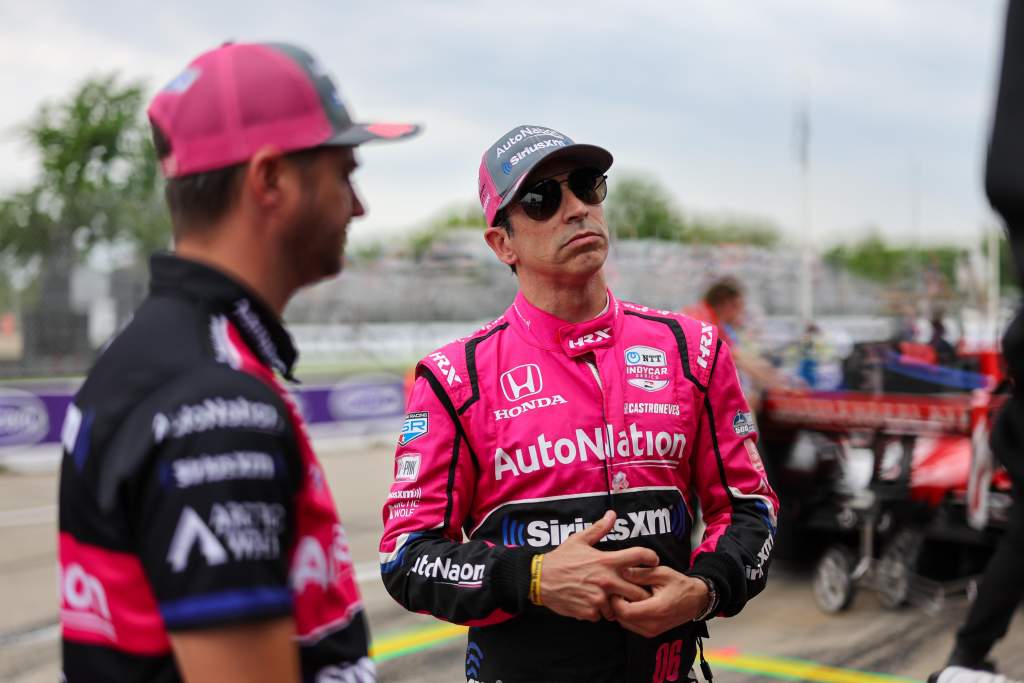 The 2021 Indy 500 winner used that victory to carve a full-time return to the series, but we haven't seen the Castroneves we'd seen before he left full-time competition for sportscars in 2017 so far in 2022.
It felt like he was back in Detroit, capitalising on a messy qualifying session for others in taking third on the grid for Meyer Shank Racing.
However, being stuck on the soft tyres at the start strategy didn't help, and then his steering wheel died and an electrical fault put him out of the race.
This was a reminder that Castroneves can still be really strong on road and street circuits when the car is there. But to end such a positive weekend with a retirement is bitter.
Rahal Letterman Lanigan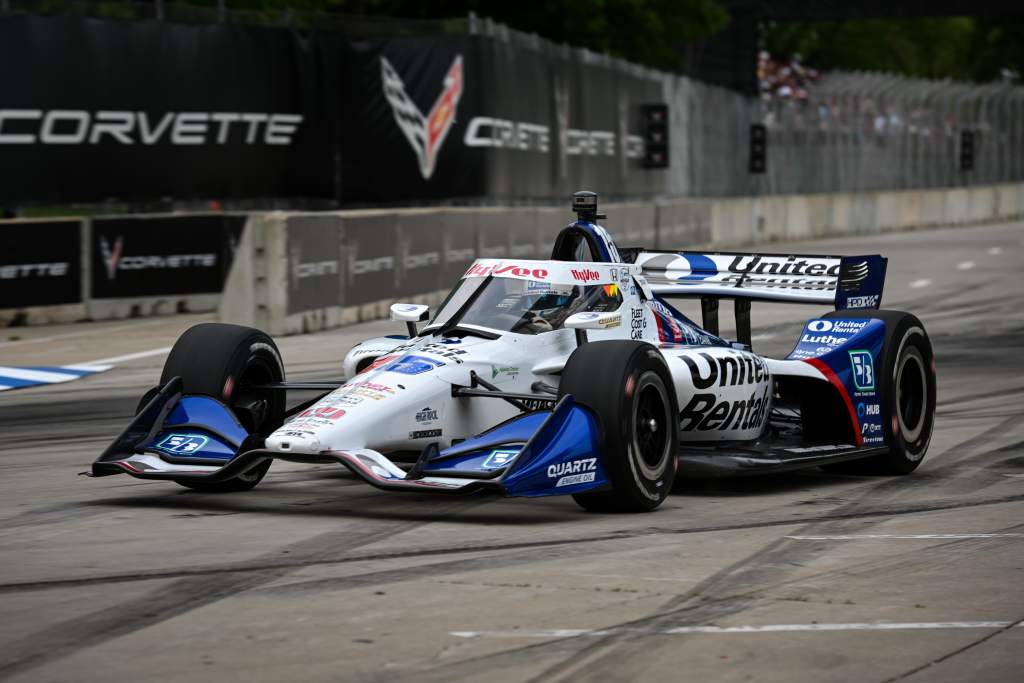 It's hard to know what's really going on with Rahal Letterman Lanigan this year, but it's performing far from the team that joined the elite as a top four contender last year.
It feels like rookie Christian Lundgaard is the shining light as he continues to carve out decent points finishes and has had the better of fellow team new boy Jack Harvey. But to say a driver in 17th is the highlight really shows the struggles.
In that case Lundgaard's 14th ahead of Harvey in 15th on Sunday might feel like a win, but that's a sorry state of affairs for a team that can be so much better.
Graham Rahal made a rare mistake and crashed early on, continuing his downward trend in recent races. This team really needs a reset button.
Romain Grosjean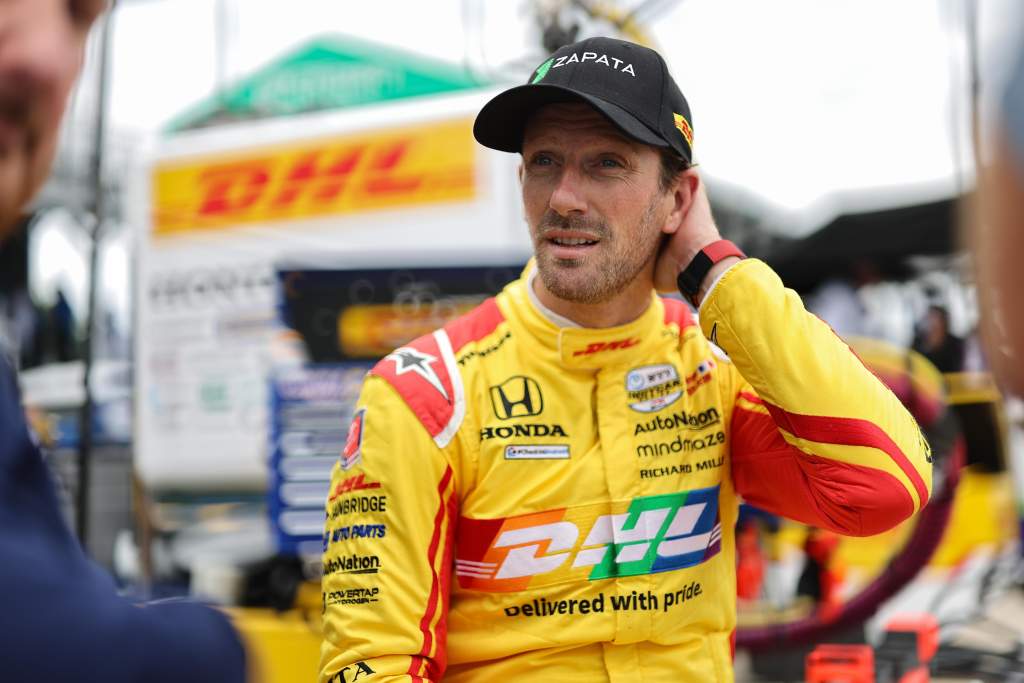 I've been a stout defender of the upside of Romain Grosjean's aggressive driving and how he's still adapting to IndyCar and Andretti Autosport, but Detroit really felt like a bad weekend that's hard to defend.
At four of the seven races this season Grosjean has crashed a car at some point of the weekend, and in two more he was involved in wheel-banging incidents with others.
For the second time in a row on a street course he crashed in qualifying, and while he'd made the Fast Six prior to crashing at Long Beach so it enabled him to start well and come through to second, in Detroit he started 12th and was anonymous en route to 17th in the race on the soft-hard-hard strategy.
He did lose two spots pitting two laps from the end seemingly needing fuel to make the finish after a first stint that wasn't long enough.
It really feels like Grosjean needs a clean weekend. This is an amazing stat, but even in his part-time rookie season with Dale Coyne he averaged 22.25 points per race across the first seven races – and that includes three races he didn't contest! Having done all seven races this year he's averaging 20.14.
Takuma Sato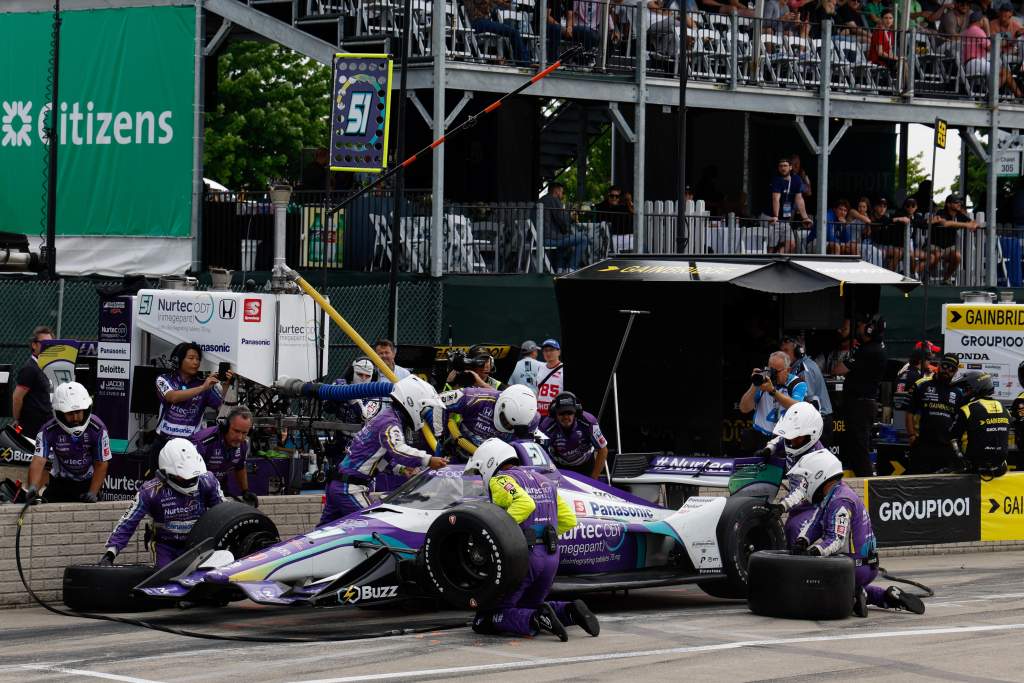 From second on the grid 13th cannot be an acceptable result to someone as competitive as Takuma Sato. He and team-mate David Malukas in sixth showed how strong Dale Coyne can be at Detroit in qualifying but ultimately a slow stop in the closing stages really hurt Sato.
Even on the adverse initial stint on the soft tyres he pitted for his last stop behind Palou who eventually finished sixth, and was on the favourable tyre. He lost around seven seconds in his stop, which was critical.
Malukas was a more positive story for Coyne. He tied his best IndyCar finish with 11th. He was beaten by Rosenqvist, who executed the same strategy and started 26th, but Malukas's time loss was through really sub-par pitstops from his Coyne team.
Malukas set the fastest lap of the race on track and raced sensibly to take home a good run of points.
A nice way to put the Indy 500 – where his missing out on rookie of the year to Johnson (who crashed out) caused controversy and so did his own and the team's reaction to it.