This piece is going to get a bit awkward in places, but let's just address the elephant in the room right off the bat, shall we?
Why is Arrow McLaren SP reportedly after Alexander Rossi?
Paddock rumour continues to connect Rossi with a move to the team, which will run three cars in 2023, and he has now confirmed – as per the IndyStar – his future is sorted even if he won't say where he's going.
When Rossi was looking for a new IndyCar deal to begin in 2020, he was top of the pecking order and his form deserved it. He had a choice to make between Penske and Andretti and chose the latter.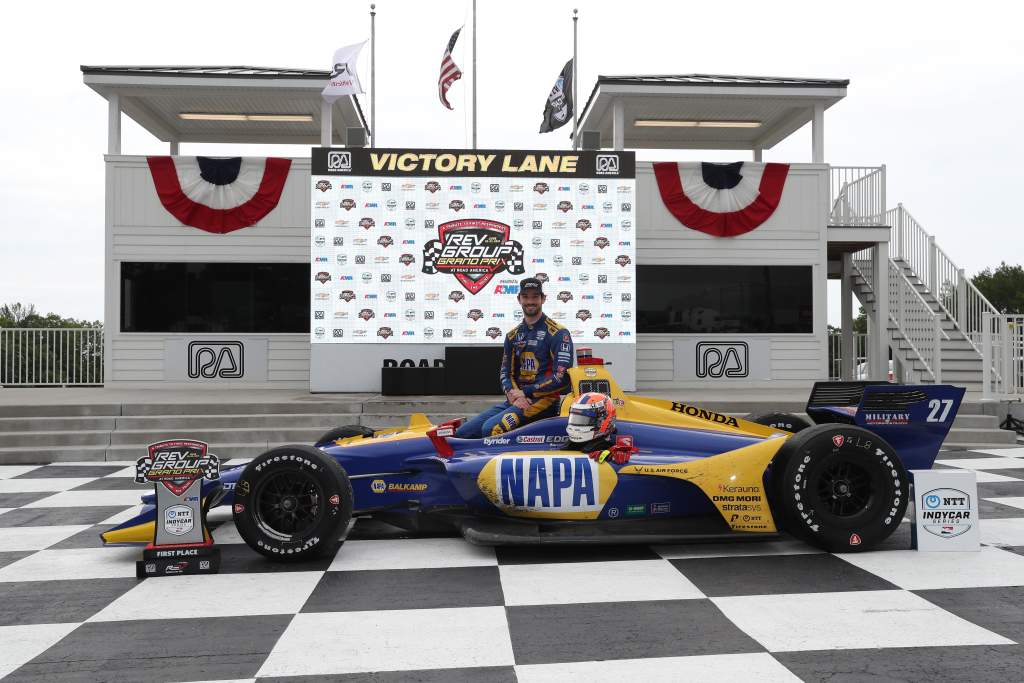 Since then he's been winless, and while many an excuse has been made about fortune and out-of-the-ordinary occurrences, there's been far too many mistakes, too much of not extracting the maximum and being beaten by a team-mate – now two of them in 2022 in Colton Herta and Romain Grosjean – for Rossi to be considered an elite driver in the series currently.
Perhaps, with a change of scenery, Rossi can rediscover this form that led to him winning seven races and fighting for titles. Perhaps that is what Arrow McLaren SP is taking a gamble on.
With Stoffel Vandoorne sticking in Formula E despite testing an IndyCar for McLaren, and with Nyck de Vries and Antonio Felix da Costa believed to be off the table as well, McLaren's options have narrowed. Nico Hulkenberg ruled out a switch and Kevin Magnussen's found an 'old new home' at Haas, so McLaren's hopes of securing a top talent from outside of America look tricky.
And even if it finds one, it will have to either use up valuable test days to try them out or just plain risk signing them without having them in the car.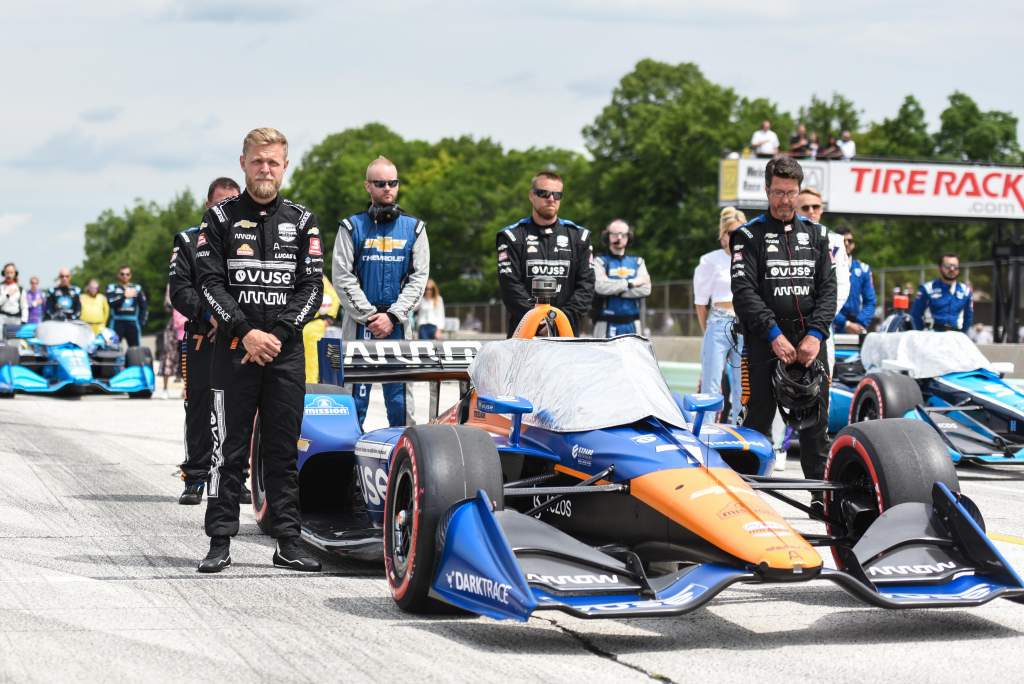 AMSP also missed out on Kyle Kirkwood last year and he looks set to replace Rossi at Andretti.
And while Linus Lundqvist is a big talent in Indy Lights currently, none of the current crop are the kind of no-brainer future prospects Kirkwood was, and they will need to earn the right to jump in a championship-calibre seat the hard way.
Of the current silly season crop, you'd have to argue the only other proven top option on the table is Rinus VeeKay, and even he's a gamble with some inconsistent form back in 2021.
He looks to have cleaned that up now and has had a solid start to 2022, and comes with the benefit of being a Team Chevy driver AMSP can probably get a good read on from trusted sources before going with him.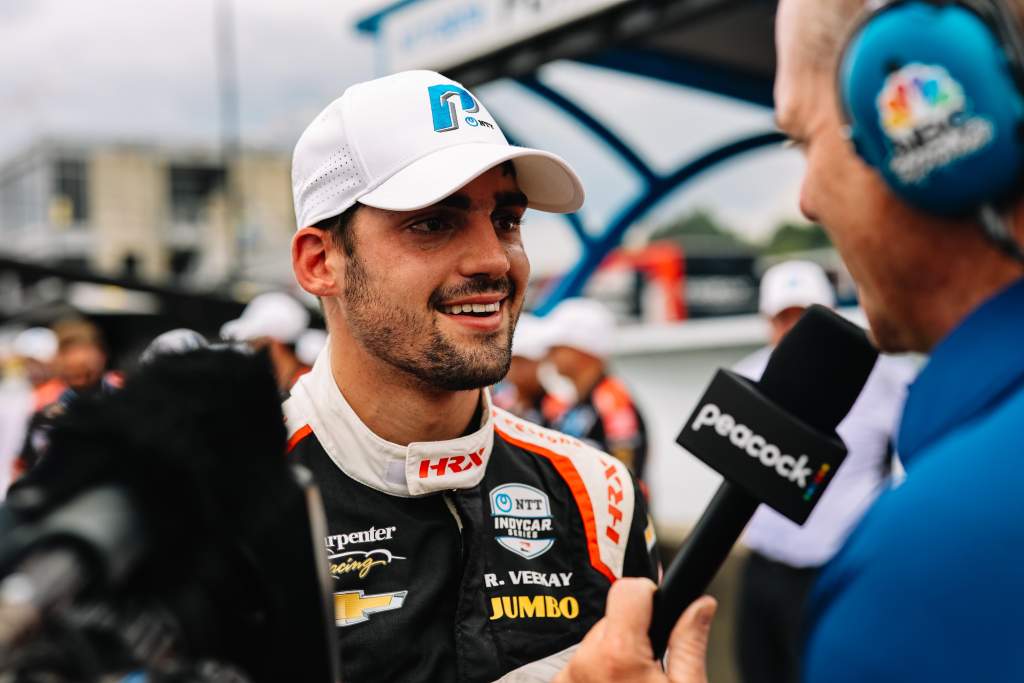 However, all this is shaping up that Rossi is at least as good as any option on the table – even if he's likely to prove more expensive than the majority of the others – and we haven't even got to his biggest selling point to McLaren yet. His Indy 500 ability.
Zak Brown is desperate to win a 500, and perhaps the signing of Rossi is at least a little bit geared in helping this direction.
Rossi's 2016 win was certainly a team effort with some ace strategy calling helping him out, but even in the years since Rossi has always felt quick, even when he's not contended for a win.
He's led five of the six races he's started at the Brickyard, and has a front-row start and another podium to add to his 2016 triumph.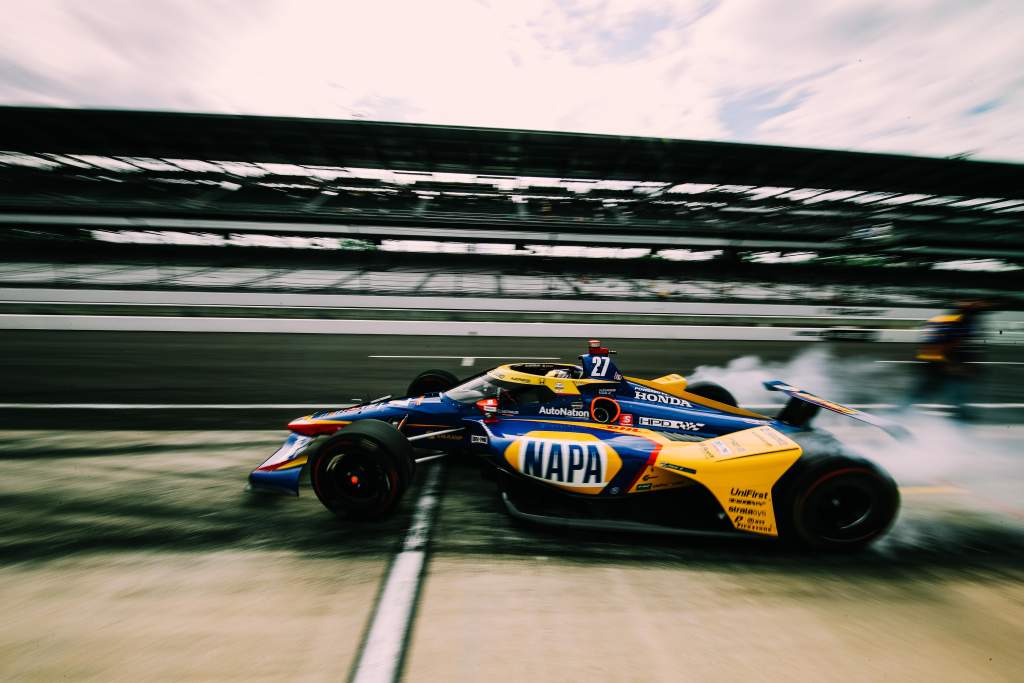 He'd also be rejoining his R&D engineer at Andretti in 2016, Craig Hampson, who is now at Arrow McLaren SP, and was in the same role until this year when he took over as Felix Rosenqvist's race engineer.
Yes, on the face of it, Rossi might not be the obvious answer to a team that has its own inconsistencies and needs a driver to marry with Pato O'Ward to deliver more top results, on a more regular basis.
But coming at this with the view that, it's no longer a stacked silly season in or outside of IndyCar, and that any other options McLaren take come with other associated risks, a 'gamble' – if you can call it that taken on an Indy 500 winner – might achieve all its needs to in just one race for the team.