As the chequered flag falls at Gateway on August 22, so too will it fall on the career of one of IndyCar's most charismatic stars.
Tony Kanaan announced last week that he would be calling time on his story book career after over 20 years in the top tier of American open wheel racing.
Kanaan will race in this year's five oval races for AJ Foyt Racing, forming part of a revolving cast that is expected – but not confirmed – to also feature Sebastien Bourdais and Dalton Kellett alongside the already announced Charlie Kimball.
Looking at his recent numbers, Kanaan's retirement might not seem like a day too soon – perhaps a case could be made for it being a year or two too late – but saying that would do an injustice to one of the top IndyCar talents of the 21st century.
Four top fives in the last three seasons – one win in the last six – doesn't exactly scream 'all-time great', but let's not forget that at the height of his powers, Kanaan carved out a reputation as a formidable oval racer, a reputation that came despite him not spending his formative years rising up the USAC ranks like many of America's big oval stars.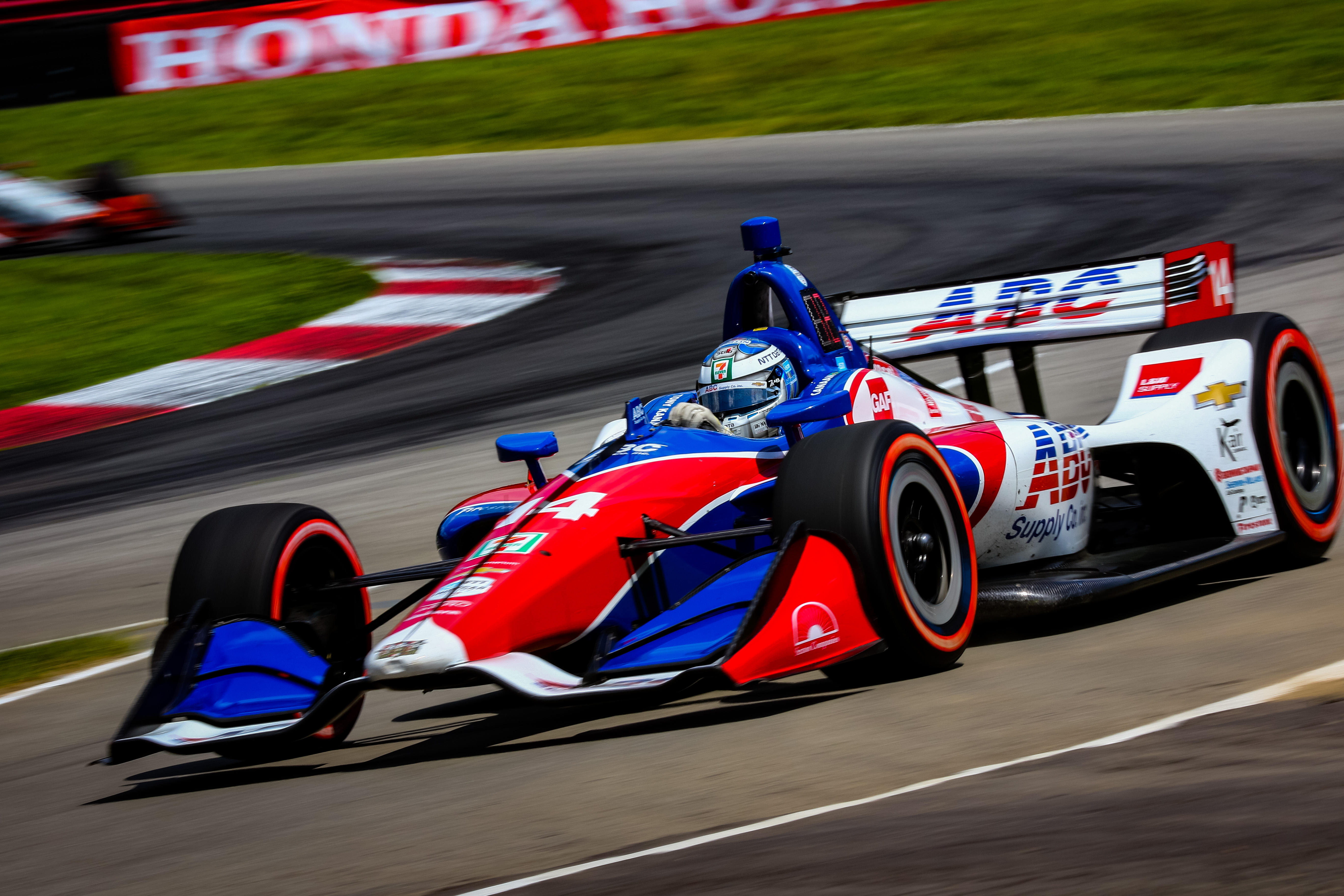 As with contemporaries Helio Castroneves and Dan Wheldon, Kanaan shunned Europe early on to rise up through Indy Lights, and like Castroneves, in the feeder series Kanaan only won on road courses. At the top level it was a very different story.
All but two of Kanaan's career IndyCar wins came on an oval, and every year at Indianapolis Kanaan was considered a very serious threat, but every year something happened that prevented him from winning – unseen oil on the racing line, badly timed cautions, rain, mechanical failure… you name it, Kanaan faced it.
That was until 2013 when outside influences, for once, played into his hands.
Kanaan jumped reigning series champion Ryan Hunter-Reay after a late race restart and had the pace to win on merit, but when Dario Franchitti crashed seconds later, he didn't need it. The race was over, Kanaan had broken his Indy duck, and not one person was disappointed with the result.
The shift to one of IndyCar's powerhouse teams in the twilight of his career could have, and should have, allowed the Brazilian to add to his stellar legacy
Kanaan's Indy 500 win came nine years after his only championship triumph – for the Andretti Green squad, now known as Andretti Autosport.
It was only Kanaan's second season in the oval-centric Indy Racing League since jumping ship from Champ Car with its more traditional road course/oval split calendar. In Champ Car he won only once, at the 1999 US 500 at Michigan, an oval race intended to rival Indy after the infamous 'split'.
The IRL clearly played more to Kanaan's strengths, and in the 2004 season he claimed three wins en route to the crown, tying with Buddy Rice, Adrian Fernandez, and Wheldon. Wheldon and Kanaan battled closely throughout the season, but unlike the Brit, Kanaan never once finished a race outside the top 10, and only once finished outside the top five. A year later the pair's battle resumed, this time with Wheldon emerging on top.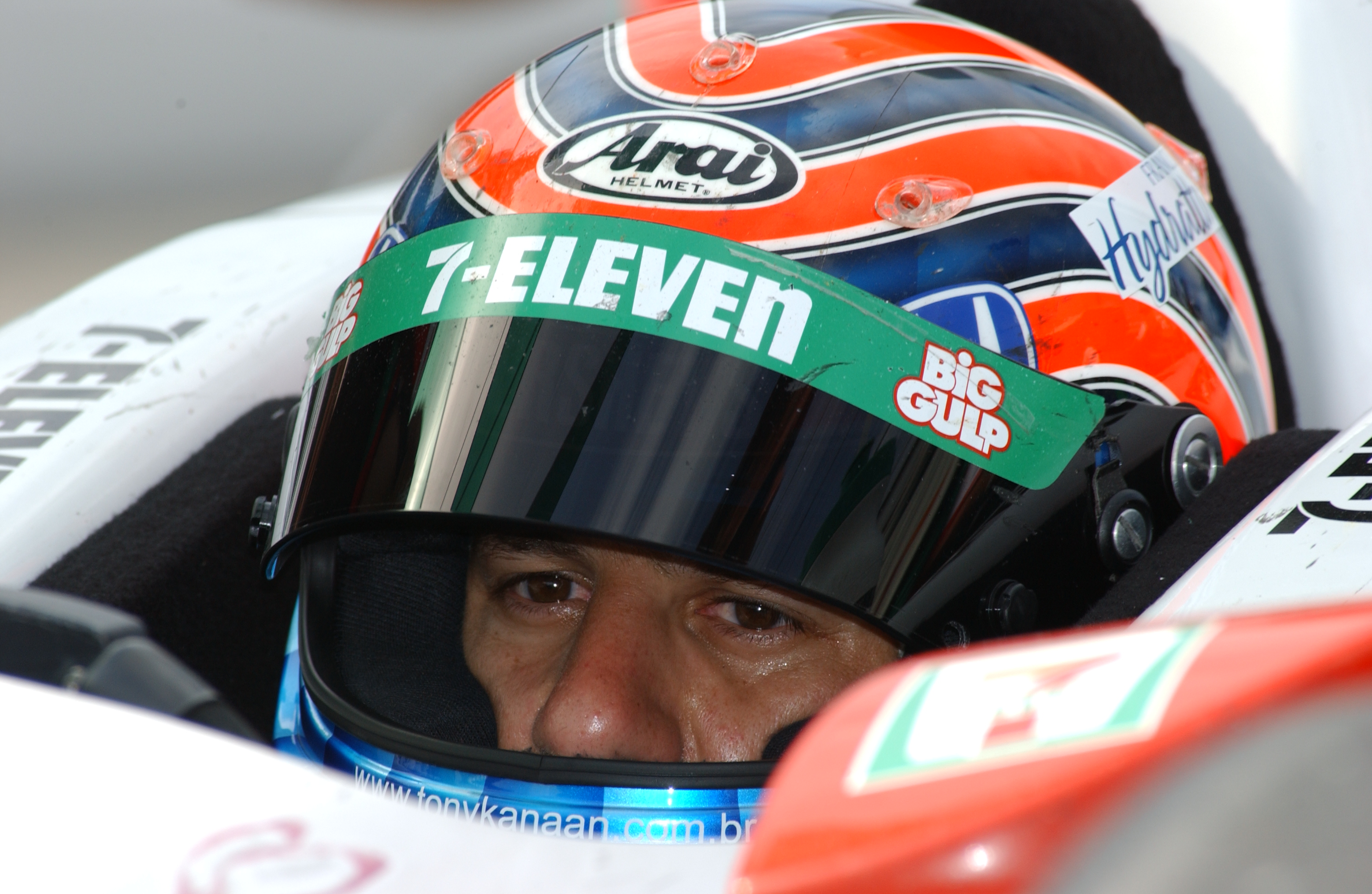 After eight seasons under the Andretti banner, the departure of long-time backer 7Eleven forced Kanaan to leave at the conclusion of the 2011 campaign, before the end of his contract.
He joined KV for 2012, and the combination brought with it some strong results, including the Indy win the following year, but the team was very much a solid midfield runner, and not something that would allow a proven champion like Kanaan to regularly compete at the front.
Following the premature retirement of close friend Franchitti after his horror shunt in Houston in 2013, Kanaan was given another crack at the top with Chip Ganassi Racing.
Paired with Scott Dixon and now once again with a proven package underneath him, the Kanaan of old was expected to return. But the following four seasons were a struggle and despite a run of five podiums from the last seven races of 2014 – culminating in a win at Fontanta – the Kanaan/Ganassi marriage was largely disappointing.
Kanaan would be forgiven for not mounting a sustained title challenge during his last two years driving for AJ Foyt's squad – a team which has won just two races in the last 20 seasons – but the shift to one of IndyCar's powerhouse teams in the twilight of his career could have, and should have, allowed the Brazilian to add to his stellar legacy.
Following the absorption of the Champ Car World Series, and with it many of its events, IndyCar has welcomed an influx of road and street courses in recent years, with ovals now representing just a third of the 2020 schedule as opposed to half a decade ago. As a result, the typical modern day IndyCar driver has morphed into more of a jack of all trades, and a master of them too.
That's not to say Kanaan isn't – his results in junior series and his various sports car cameos prove that – but on his day, on an oval, Kanaan, just like Wheldon and Castroneves, was tough to beat. One doubts we'll see drivers like it again.