Comments like "back to go-kart days", "dancing around, bouncing around", predictions of overtaking "carnage" and 19 flags of the yellow or red variety in Friday's sole practice session. It's safe to say the new Detroit street course making its debut in IndyCar this weekend has made a big impact already.
We knew from looking at the circuit where some of the problem areas might be, but now track action has begun some have proven less problematic and some things have cropped up which people weren't expecting.
IndyCar has moved away from its long-time Belle Isle venue for this year's Detroit race and is now using what's effectively a shortened version of the downtown street track Formula 1 raced on in the 1980s and CART IndyCar briefly picked up afterwards.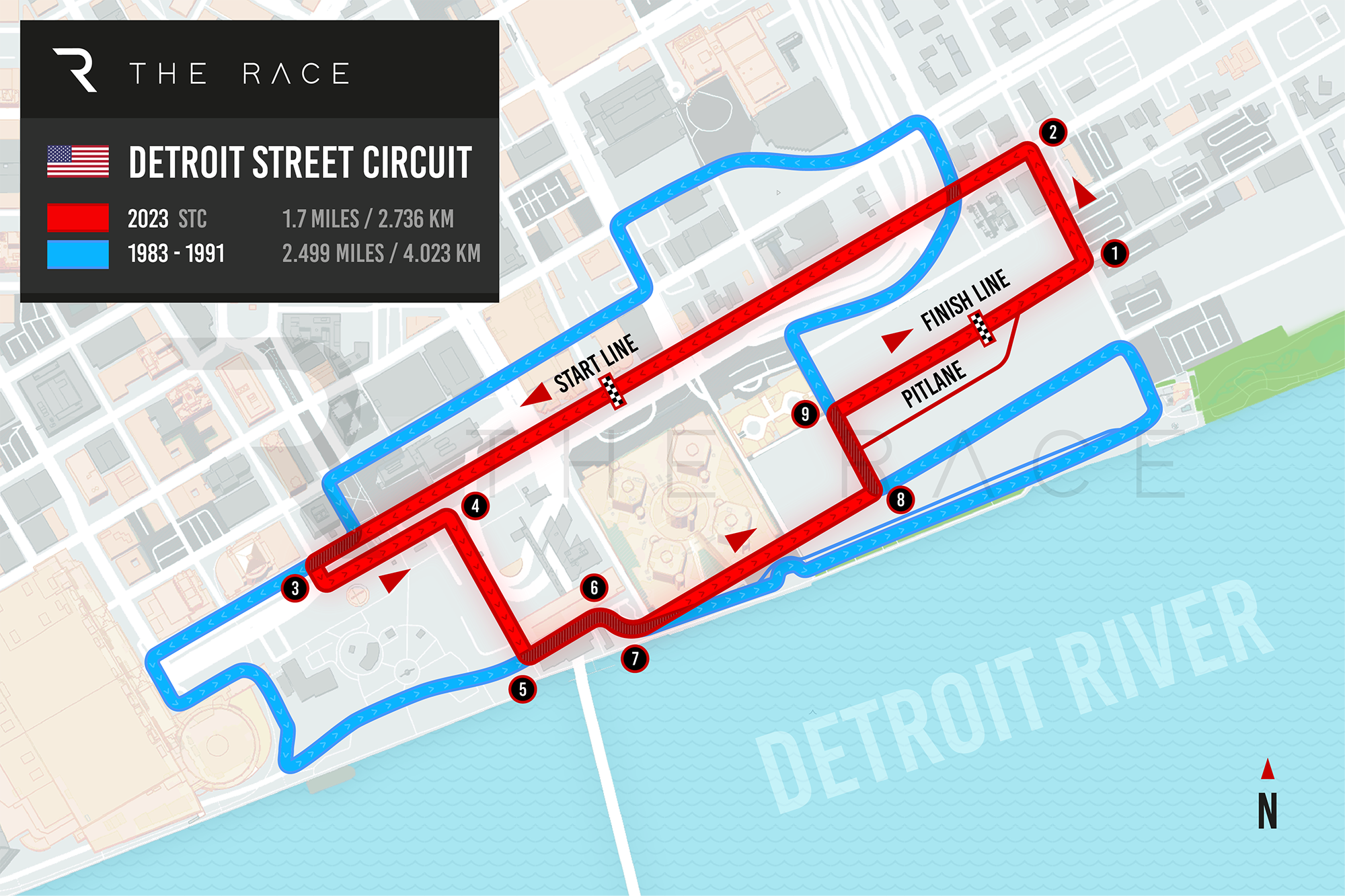 In Friday's press conference frequented by Felix Rosenqvist, Pato O'Ward and Kyle Kirkwood, Rosenqvist gave a brilliant description of the action so far.
"You're not, like, using the wings of the car really here," he said.
"It's a very mechanical grip track.
"Pretty much every corner is first gear except for the one leading onto the back straight. The car is always doing something weird.
"It's dancing around, bouncing around, and at the same time you're trying to keep it off the wall.
"It's busy from the driver's standpoint. It's very busy. It's probably going to catch people out in the race."
What does the new @detroitgp layout look like?

Take a ride with @simonpagenaud! #INDYCAR pic.twitter.com/HrTDyzYhDu

— INDYCAR on NBC (@IndyCaronNBC) June 2, 2023
Despite the chaos that ensued in first practice, Kirkwood generally appeared to play down a lot of the drama or things determined as problems by others.
"It was honestly less carnage than I expected," he said, and he's coming off a huge crash with Rosenqvist at the Indianapolis 500 where he skated upside down at 200mph+.
"A lot of people went off in the run-offs, but no one actually hit the wall [Agustin Canapino and Will Power did], I don't think, which actually surprised me. Hats off to them for keeping it clean, including myself.
"It was quite a bit less grip than I think everyone expected."
Now we've got drivers' first impressions of the track following IndyCar's opening practice session, here's a rundown of what we've learned so far and where the problem areas are.
Pit blend and Turn 1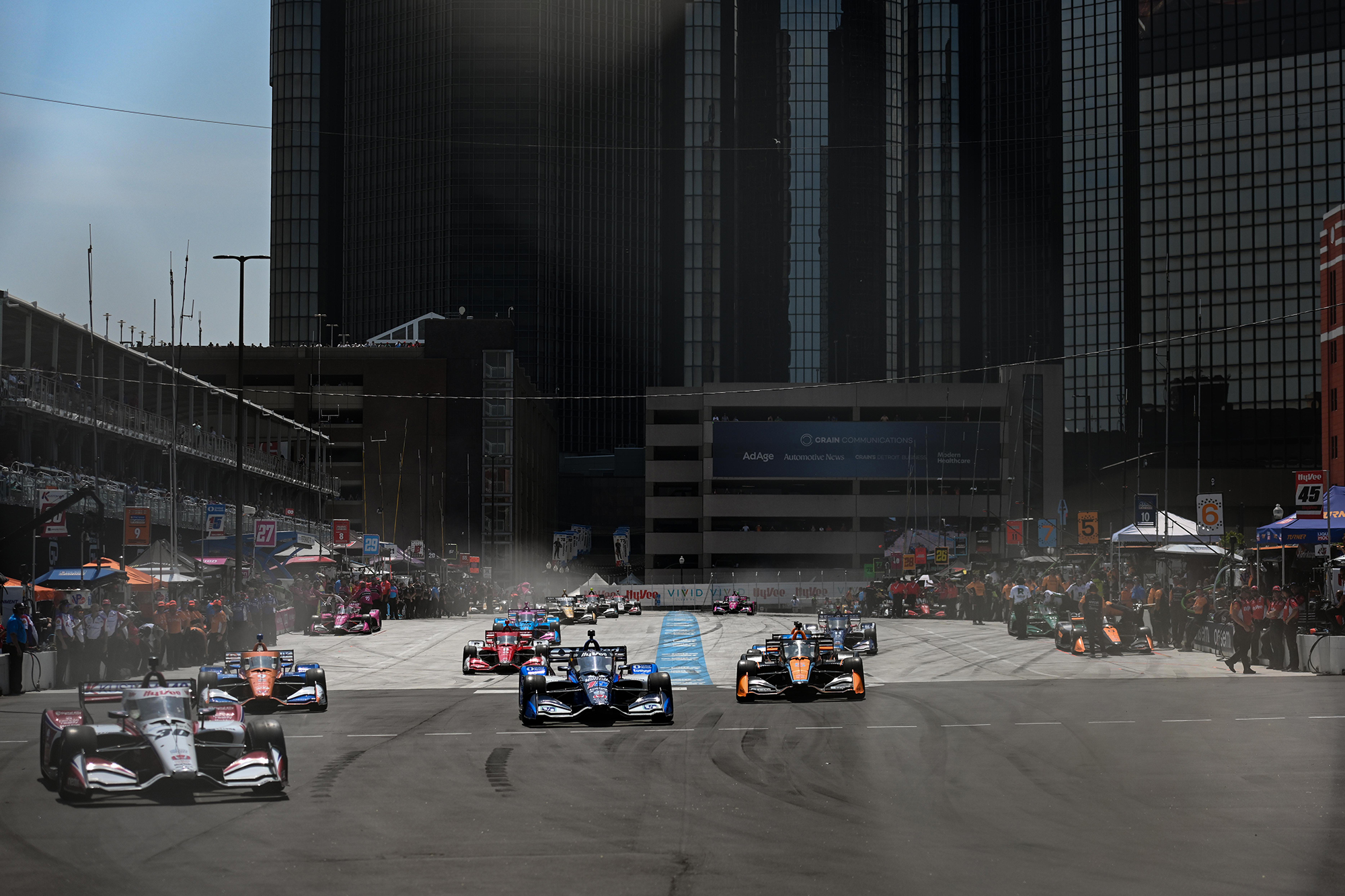 As expected, the unusual split pitlane is a big topic of conversation.
The actual pitlane itself appears fine. It's the blend between the two lines and the tightness of the pit exit that will be the problem come race day.
With the blend line, the driver who is ahead is supposed to get preference. How that's policed on race day when there's a disagreement will be tough, especially as the exit is a tight right-hander and then there's a car and a half's width between the exit line and the wall.
Your eyes aren't deceiving you.

TWO SIDES of pit road for the @DetroitGP!

Watch practice on @peacock. pic.twitter.com/xfGxeQspGh

— INDYCAR on NBC (@IndyCaronNBC) June 2, 2023
After the issue of blending has been solved, as the cars come onto the track they emerge into a heavy Turn 1 braking zone. If anyone gets out of shape on the bumps under braking at Turn 1, they'll be fully-loaded and not able to avoid any cars coming out of the pits. A row of tyres at Turn 1 has been removed to make more room.
Turn 1 was one of the biggest culprits of the yellow and red flags we saw in the first practice session as many struggled to deal with it.
And Kirkwood admitted that you can't actually see the car on track if you're coming out of the pitlane, even if he played down how problematic the exit will be this weekend.
There are a few ingredients that make the pitlane far from ideal.
Sadly, there's no where else on the track where the organisers could have fitted a full pitlane.
Turns 6 & 7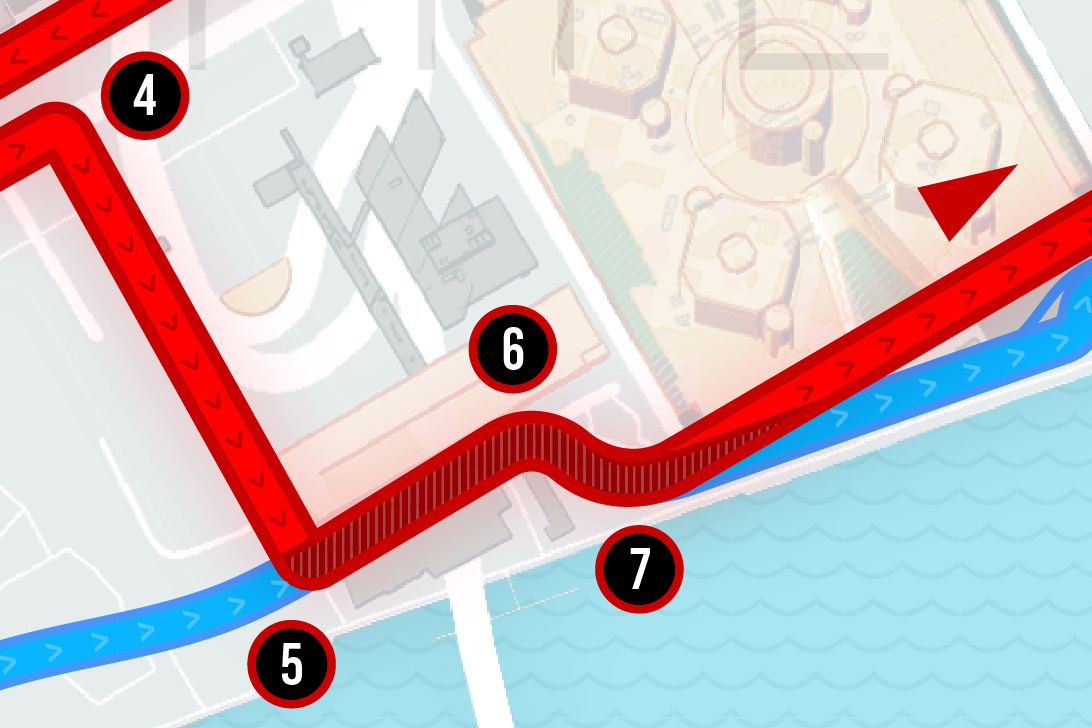 Alex Palou, Kirkwood and Power had huge moments here, although Kirkwood played his down. The 's' bend looks fairly straightforward but somewhere before the entry to 7 there's a bump and if you hit that your car is making all sorts of shapes.
It's very entertaining to watch, but probably not from the drivers' seat.
Contact on both sides for @AgustinCanapino in practice 1.

WATCH LIVE: Peacock#INDYCAR // #DetroitGP pic.twitter.com/Be5df3Rws6

— NTT INDYCAR SERIES (@IndyCar) June 2, 2023
Canapino joined Power in making contact with the outside wall on the exit, although Canapino's impact came courtesy of clipping the inside wall.
On cold tyres and with a full tank of fuel especially you can imagine this being a big issue.
Qualifying traffic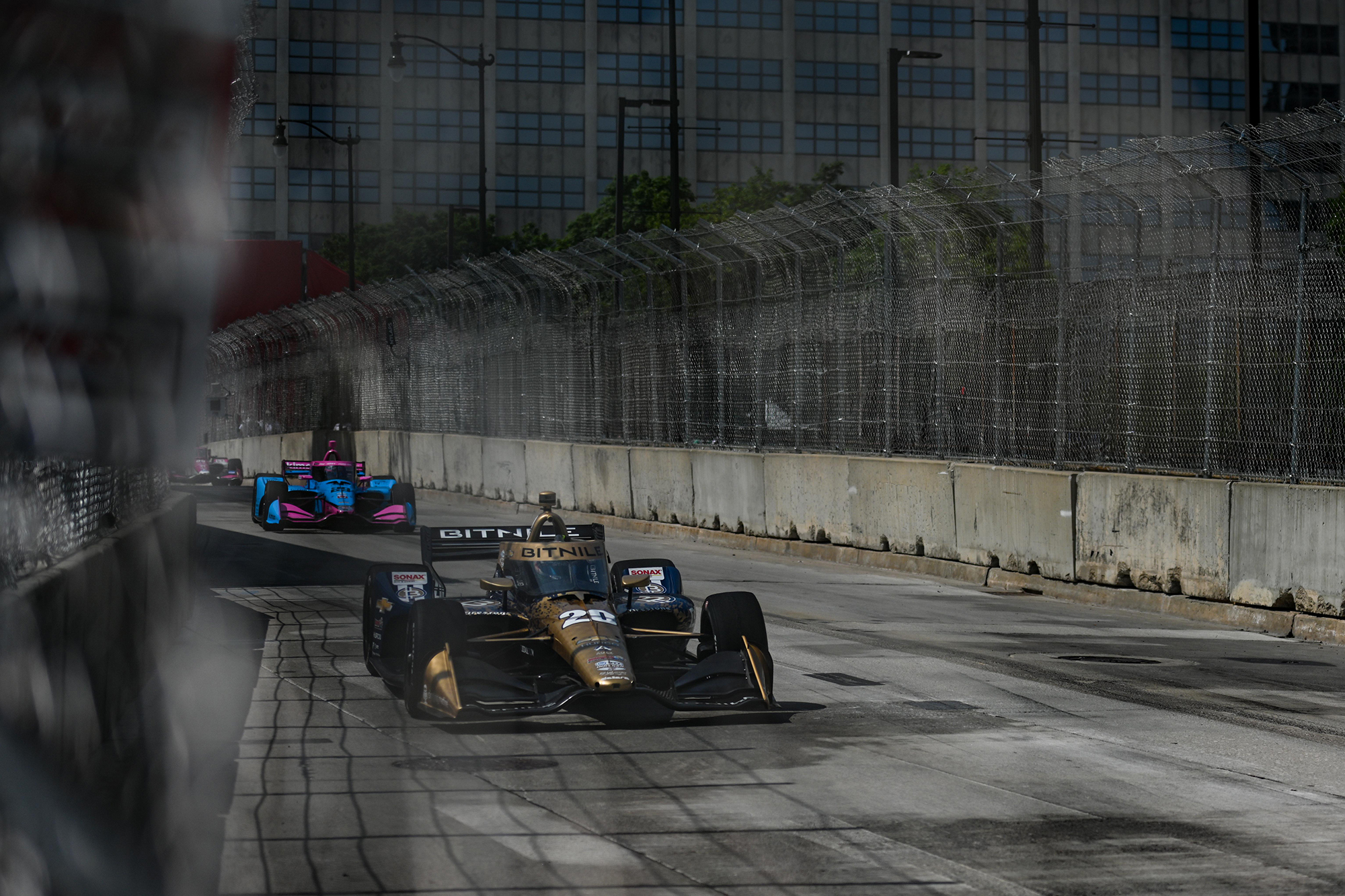 The Turn 6 and 7 section isn't only tricky because of the bump. When drivers exit Turn 5, it's pretty much single file until the exit of 7.
So if you're on a hot lap and catch a car there, you've lost a fast lap.
The chances of catching a slow moving car will be very high there in qualifying too, because this section is your last chance to create space to the car in front in order to not catch dirty air before you cross the line to start the next lap.
If all cars are on track at once there would only be around 2.2 seconds between them, because the lap is so short, which tells you how tight it is.
Turn 3 bump and run-off
Turn 3 is at the end of a 180mph straight and there's a succession of bumps which, if you hit them, will almost definitely send you straight into the run-off.
We saw what felt like almost every car in the field in that run-off at some point on Friday and when you see the video of how aggressive the bumps are it's easy to see why.
A major lockup for @ColtonHerta!#INDYCAR | @Peacock | @DetroitGP pic.twitter.com/JOqPtlRnZf

— INDYCAR on NBC (@IndyCaronNBC) June 2, 2023
There's hardly time to memorise where those bumps are either. Even if you're not on the inside making a pass, you might happen across one of the bumps and end up in the run-off.
Overtaking will be tough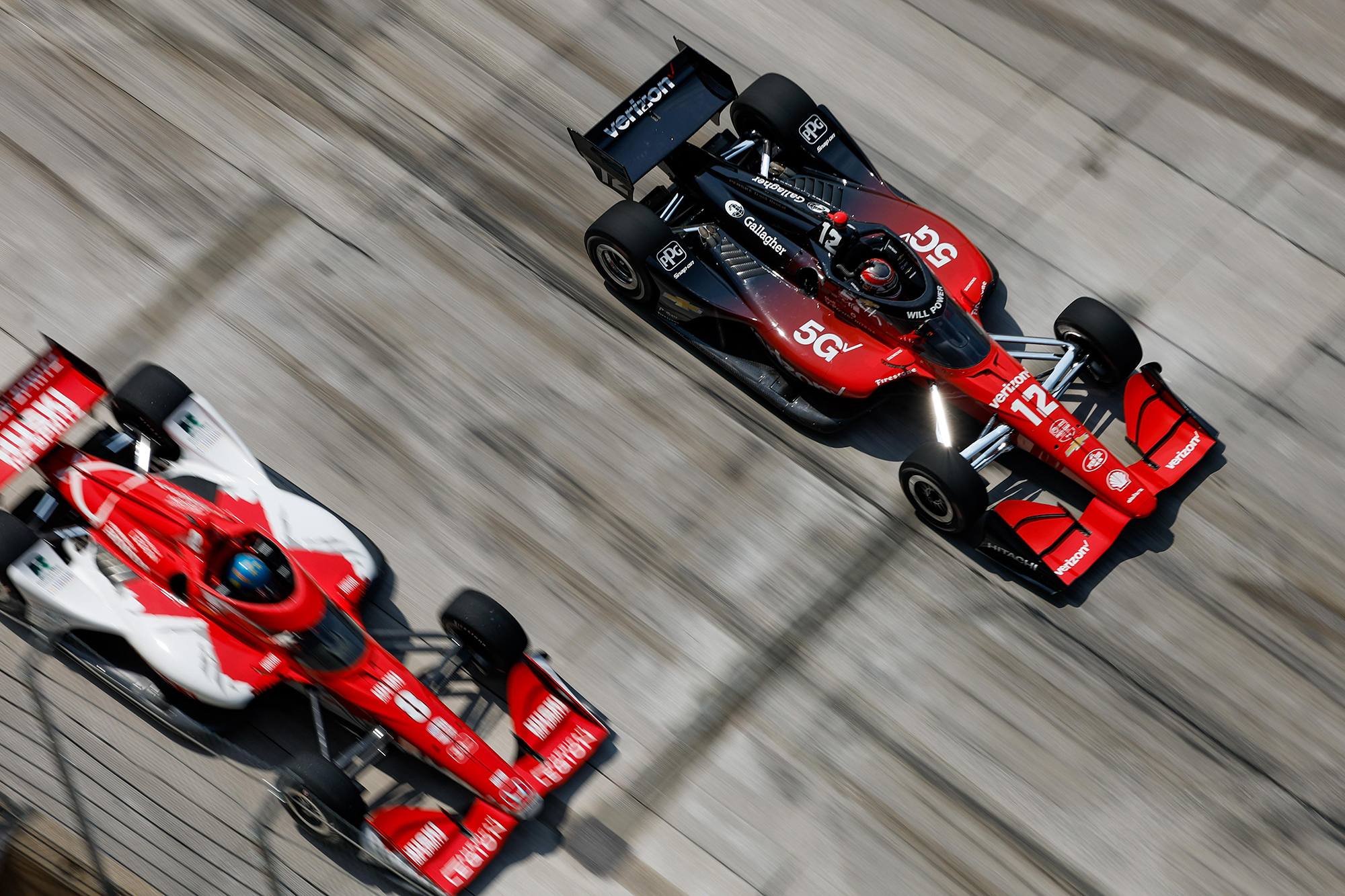 Turn 3 is the only obvious overtaking point. Even that is riddled with the threat of the bumps on the inside.
"It will be really interesting to see going into the hairpin 'cause I was never really close to another car," said Rosenqvist.
"But to try to make a pass, like how that's going to work with a bump there and braking. It's going to be for sure entertaining."
Asked if there were other sections of the track suitable for overtaking, Kirkwood replied: "I really don't see a lot of opportunity without it creating carnage.
"Like you can pass into Turn 1, you can pass into 8, you might be able to pass into 5, but you're not going to be able to go double file through there.
"I think the outside guy is going to go into the wall in a few of the places that people will try and pass at, to be honest."
It may be similar to Nashville, where Turn 9 is the only obvious overtaking zone, and it's going to be timing and cautions that help move you forward more than overtakes.
O'Ward added: "It's going to get tight if you want to get by somebody in the race. I can tell you that."
What will be the key to a good car?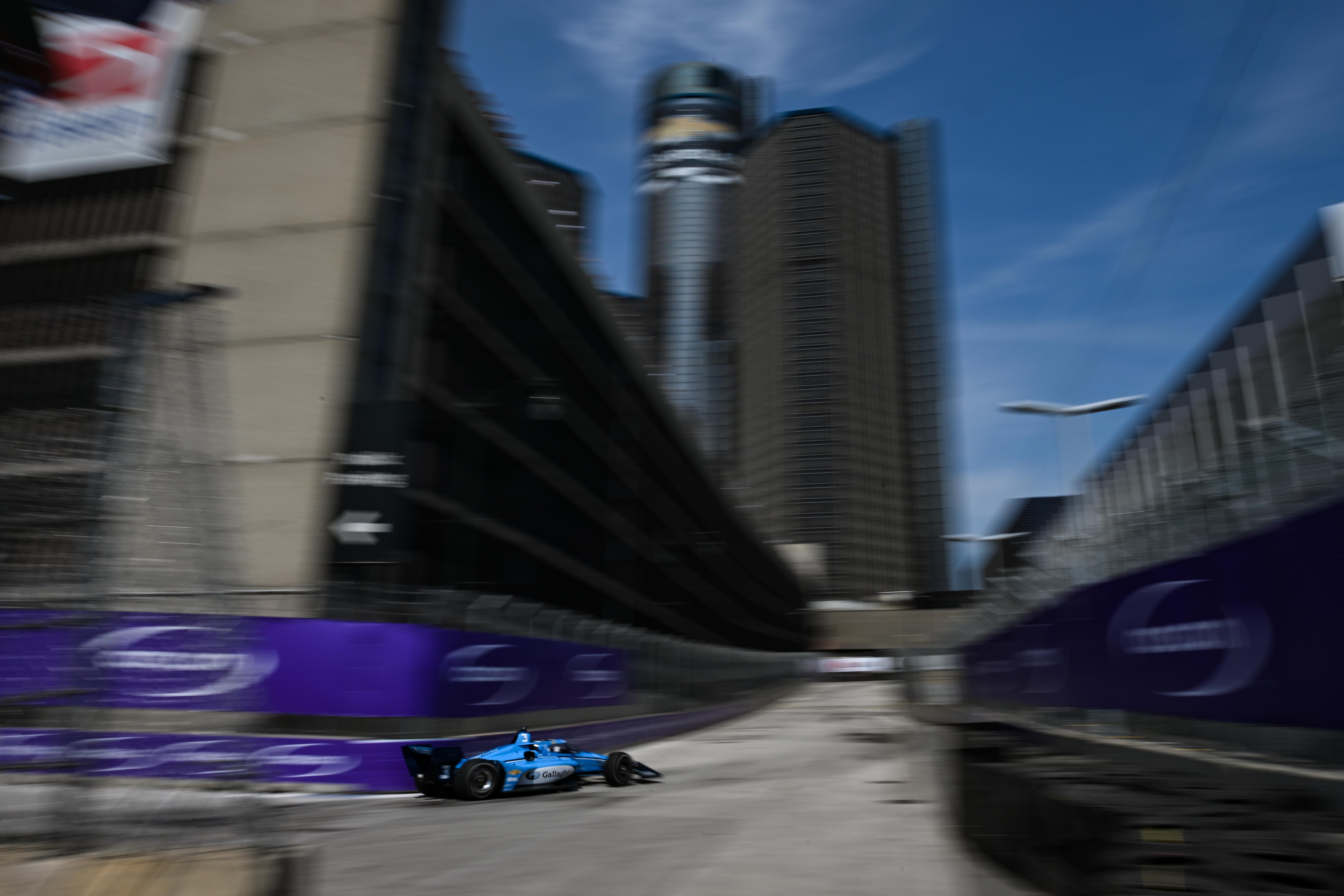 Because most of the corners are done in first gear, suspension and mechanical grip are your best friends in Detroit. Especially with the majority being slippy concrete.
"I think this track is probably the most important in terms of damping," explained Rosenqvist.
"That's pretty much the biggest tool we have to work with mechanical grip.
"I don't think I've even talked about aero today with my engineer, front wing, anything like that, because there's only one corner where you really feel it.
"It's a different challenge. These cars, they have quite a lot of downforce. Normally there's a lot of emphasis on making the things efficient with downforce and drag and such things. But here it's just like the more mechanical grip the better. It's kind of back to go-kart days in that sense."
Who was fastest in practice?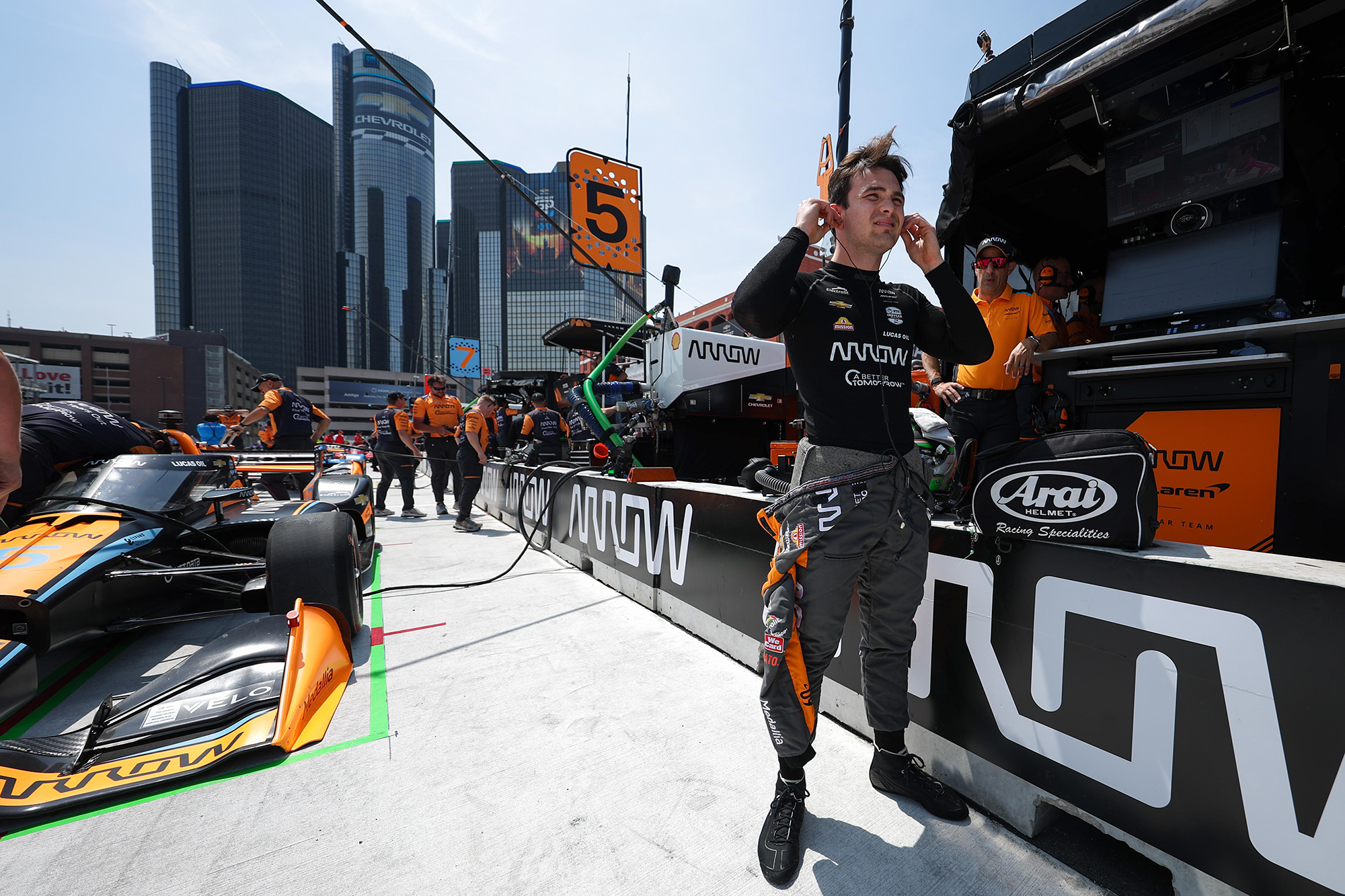 O'Ward topped practice for Arrow McLaren, ahead of Ganassi's Scott Dixon and top Andretti runner Kirkwood.
Dixon's team-mate Palou and O'Ward's team-mate Rosenqvist rounded out the top five.
O'Ward missed the first half of the session in order to let other drivers lay down some rubber and suss out the track from data. He was immediately on the pace when he came out, before becoming the first driver to switch to soft tyres.
He went a second quicker than the hard-tyre shod runners and that time stuck although Dixon was less than a tenth behind.
Unlike the norm on IndyCar street circuits though, the gaps after that increased significantly with Kirkwood four tenths of second off in third and only the top 10 within a second of O'Ward.