Numerous reports on Tuesday suggested Felix Rosenqvist would leave the Chip Ganassi Racing team at the end of the 2021 IndyCar Series season to join Arrow McLaren SP.
It's a deal that has moved very quickly, as – speaking to The Race just over a week ago – Rosenqvist said Ganassi was "feeling like a home" so staying with them would be "the optimal thing".
Rosenqvist has excelled in almost every series he's raced in. A European Formula 3 title win in 2015 marked him out as a prospect that could and should have made F1, while he delivered three poles and a win in a spectacular maiden Formula E season across 2016-17 while also taking third in Super Formula.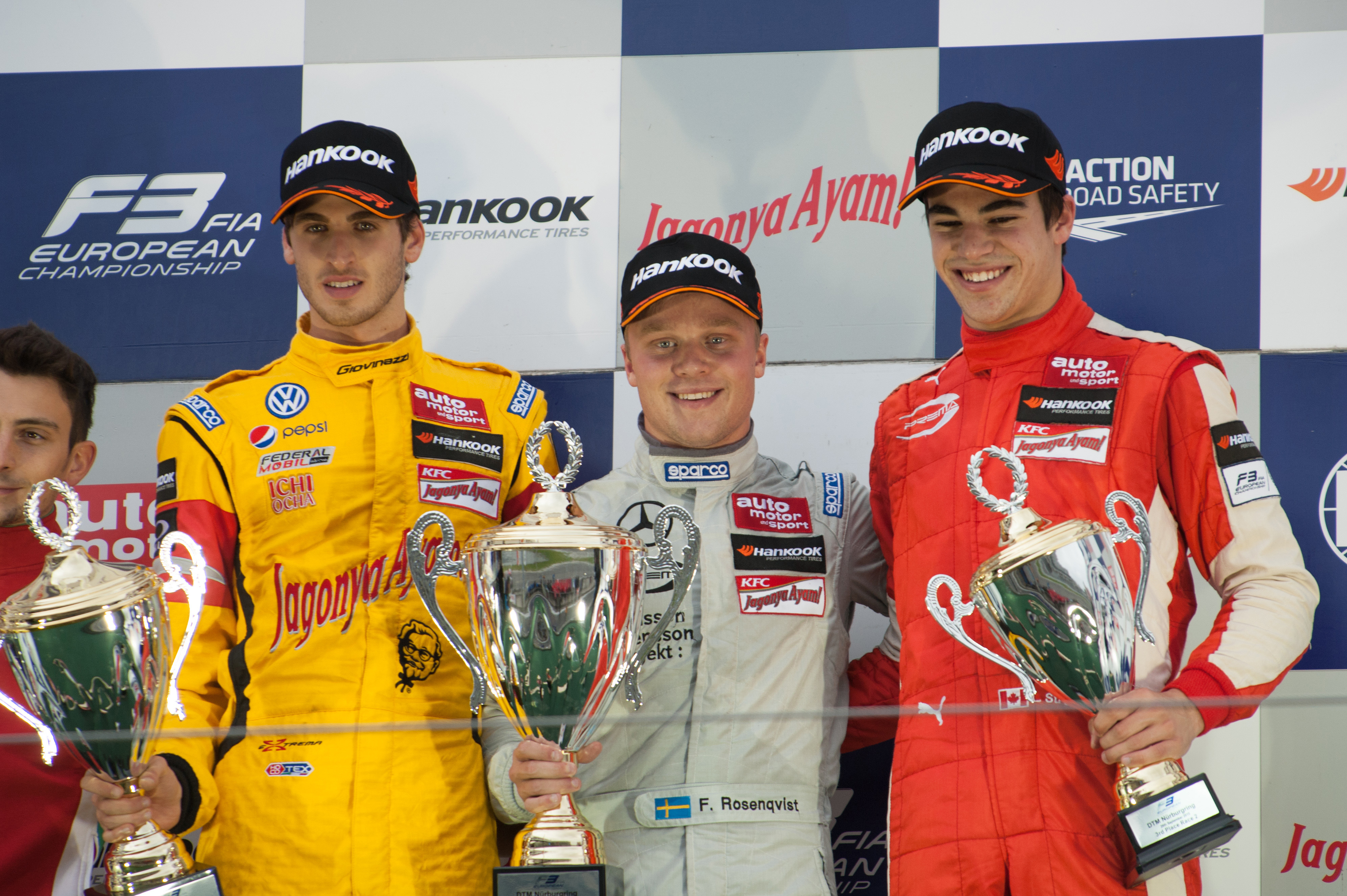 However, despite his success in some of the world's best talent breeding grounds, he hasn't quite made the jump to frontrunning IndyCar driver in his two seasons in the series.
Due to the surprise nature of the move and the lack of clarity behind just how good Rosenqvist's been in IndyCar, The Race has broken down the key questions surrounding the news and attempted to provide answers.
Would leaving Ganassi help Rosenqvist?
It sounds bizarre even debating whether leaving the team that is leading the championship with Scott Dixon and has won it twice in the last five years is the right thing to do. But with every driver and team decision there's pros and cons on both sides.
Rosenqvist has been with Ganassi since he arrived in IndyCar, and has spent two seasons with the team. While his team-mate Dixon may have 18 years with the same outfit, that doesn't happen for many people and maybe a third season with a fresh group will bring a different perspective and unlock a bit of potential for Rosenqvist.
He's arguably been Ganassi's best qualifier this year but has struggled to deliver results through myriad reasons. Unfortunately for some, IndyCar racing isn't just about pure speed, and that's something Rosenqvist's had to learn the hard way.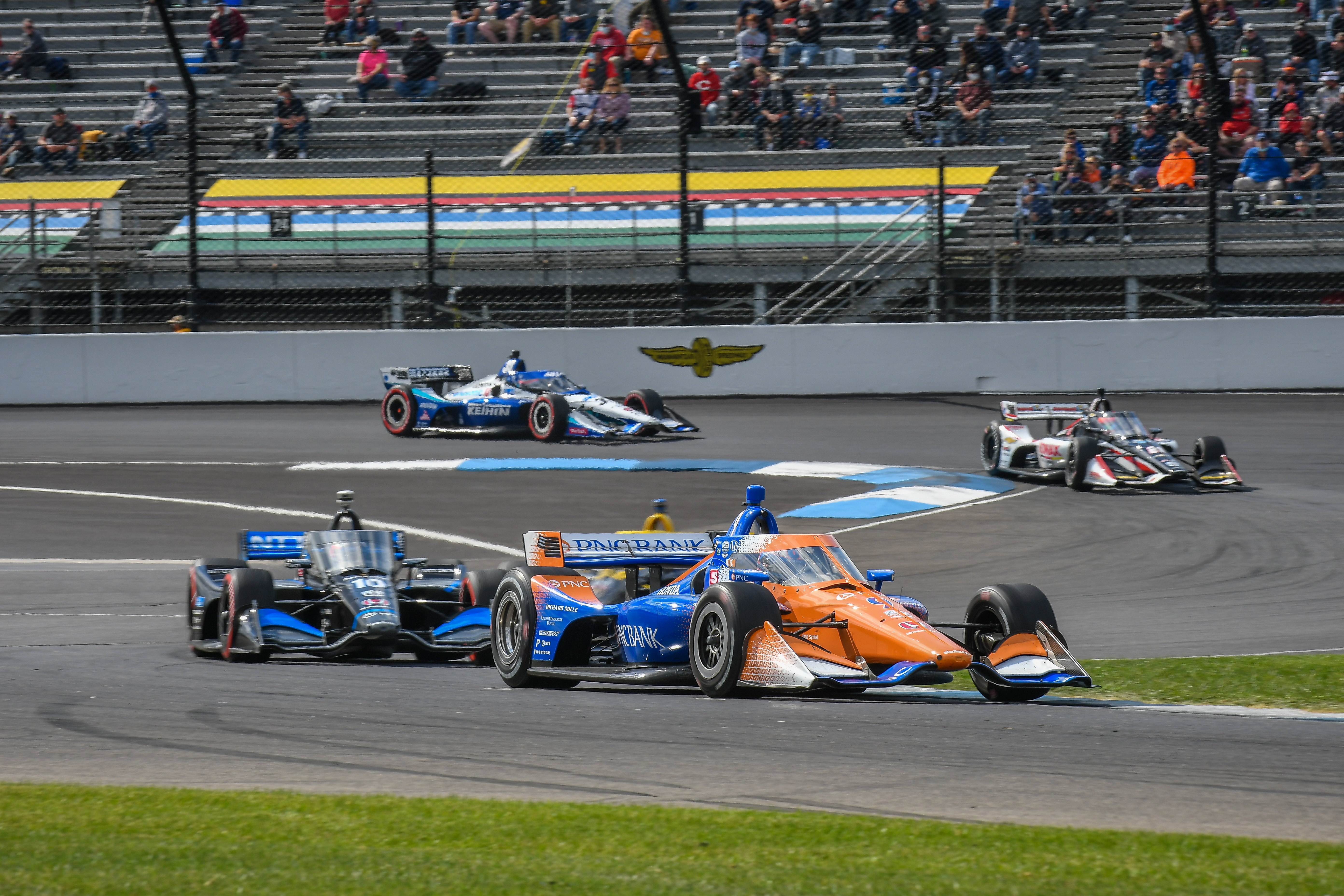 For Ganassi, maybe it can look to add someone with a more consistent delivery of results to better compliment Dixon – a new addition that probably with a lower peak than Rosenqvist but a better average yield and perhaps more experience.
Undoubtedly the focus of the team is and should be on Dixon, but maybe that's hindered bringing out Rosenqvist's undoubted upside which we've seen in flashes, but not consistently, and that a more de facto number two driver is the answer, as Ganassi has done in the past. The last time a team-mate beat Dixon in the championship was Dario Franchitti in 2011!
However, make no mistake, this is a big loss for Ganassi – especially looking at next year's calendar. If there's been any criticism over the things Rosenqvist can control, it's been scoring strong results on ovals. But next season there's more road courses and that's where Rosenqvist excels. Qualifying will be even more important in 2021 when the field is more consistent having got to grips with new set-ups brought about by the aeroscreen. Rosenqvist is a big loss for Ganassi in that area.
For that reason and others, it must replace him rather than dropping back to just two full-time cars. Its criticism over previous years has been trying to compete with three-six car operations with Penske and Andretti in IndyCar, and adding Marcus Ericsson for 2020 gave it three cars and an added data point. While it has Jimmie Johnson for the street and road courses next year, he's not the dependable option based on the fact he's not doing the full season and is inexperienced.
If it wants to continue its fight with the resurgent Penske and Andretti teams next year, Ganassi needs three regular cars.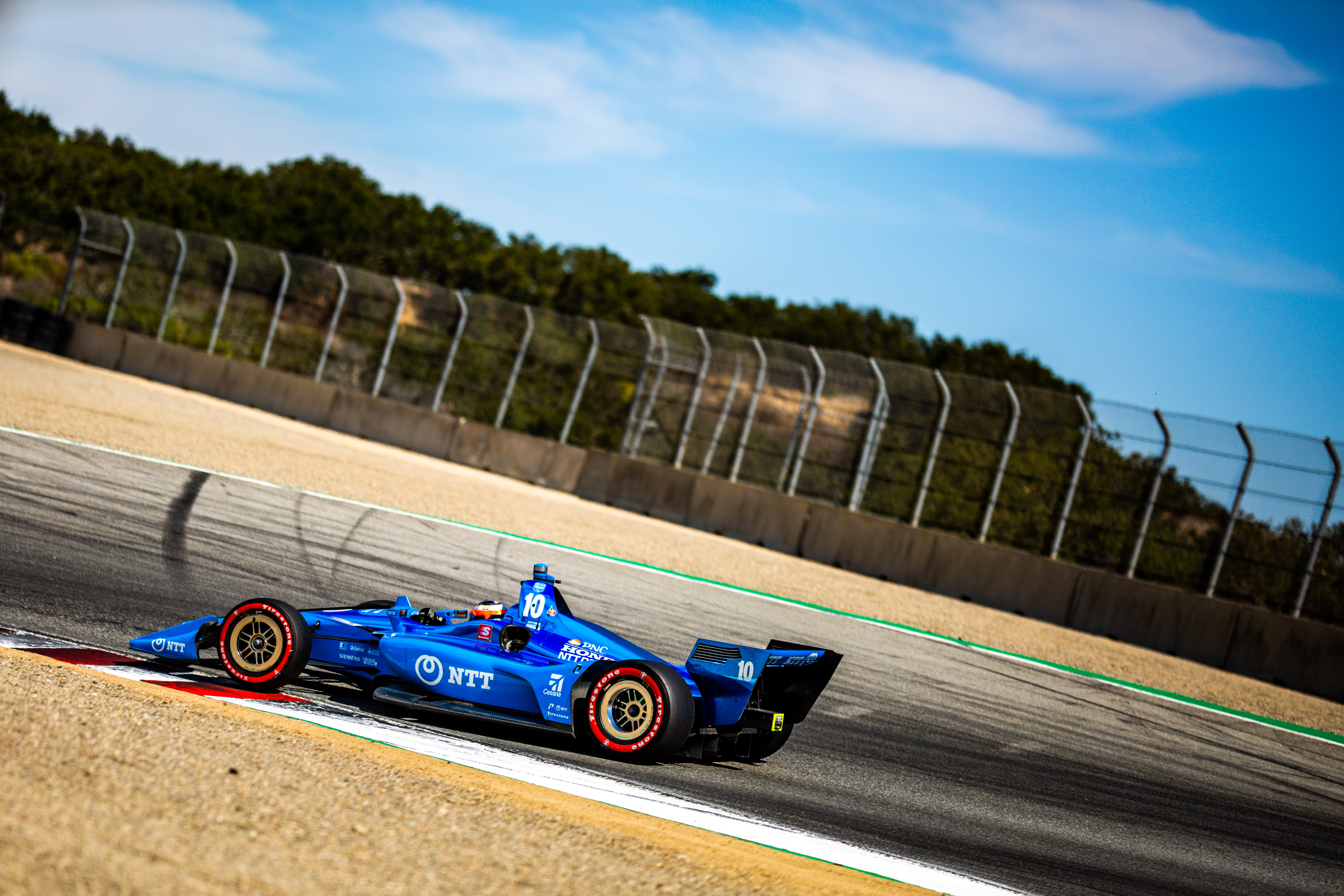 Was Rosenqvist's 2019 better or worse than it looked?
Rosenqvist scored sixth in the championship last season and won rookie of the year. However, as he'll know more than anybody, rookie of the year doesn't mean much and you're more likely to be judged on your peers and team-mate(s).
In that sense, Dixon had an off-year and was fourth. If there was any criticism of the team it was that the oval pace was not at its optimum.
"As a rookie you try to rely a bit on your team-mate on the ovals because everything was brand new to me," Rosenqvist told The Race in March.
"And then when we knew Scott was struggling a little bit, it's kind of hard when he doesn't have the right confidence it's also difficult for me to have it to learn in the same way.
"On the road courses I could take direction and a bit of leadership in the team, but on the ovals I don't have the experience."
All being said, the last time a rookie finished as high as Rosenqvist was Simon Pagenaud in 2012. Admittedly Pagenaud had a better sophomore season finishing third in 2013, but still took five full seasons to win a title. Rosenqvist's rookie campaign was an excellent one. If anything, it's probably made 2020 look a bit worse.
A first win, but how should this year be ranked?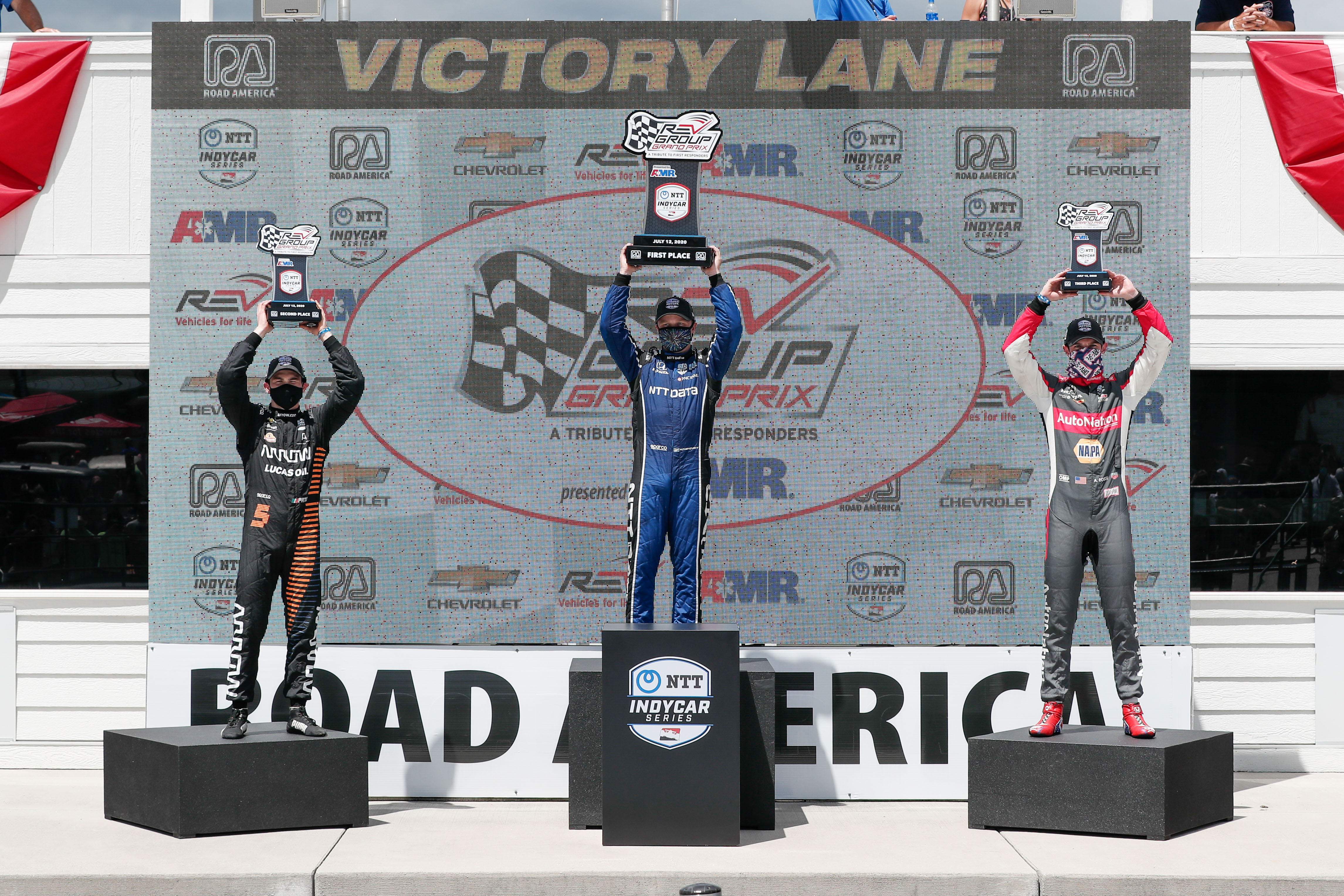 Obviously fixing his oval form was the biggest target for Rosenqvist and he did that with aplomb by being the fastest car at Texas. However, he crashed in backmarker traffic while chasing down the leader, Dixon, and that sums up his season pretty well.
He did take a first win, hunting down Patricio O'Ward who is likely to be his new team-mate – to take victory in the second race at Road America.
Aside from that, he sits 10th in the points with one race at St Petersburg to go. He was on pole there last year in his first IndyCar race, so there's a chance to move forward. Had he won in Texas, taken a top-five in the second Mid-Ohio race where he was taken out on the first lap, and not got stuck behind Dixon as his rear-gunner in the second Indianapolis road course race earlier this month – he would easily be in the fight for the top five.
That's IndyCar racing though. It's regularly described as the most competitive series in the world but the strategy is so vital. Take the first Indianapolis road course race of the season for example. Dixon won by 19s, but at least three race-winning cars were totally taken out of the race by a yellow flag that worked against them. It's never purely down to pace.
Aside from his starts which have been suboptimal at times, it's difficult to put a finger on any one problem for Rosenqvist. Just putting a whole weekend together has been a struggle.
"I want to be further up, and that's always been my ambition," said Rosenqvist, speaking to The Race last week about his form following the Indy 500. He has been out of the top 10 twice in that time, once when he was taken out at Mid Ohio and the other losing time helping Dixon at the Indianapolis road course.
"I think, no one has really been consistently in the top five, the last few races have been a bit all over the shop, but I'm really happy with my qualifying because we haven't been super strong, the car hasn't been great in qualifying," he added.
"It's been pretty good in racing, though. I felt like I really maximised my qualifying and that's probably been my biggest strength. The races, I wouldn't say I'm too happy about it, there's been a lot of 'what could have been' I feel.
"I think the whole year has kind of been a bit disappointing in all honesty."
What could have been sums it up really.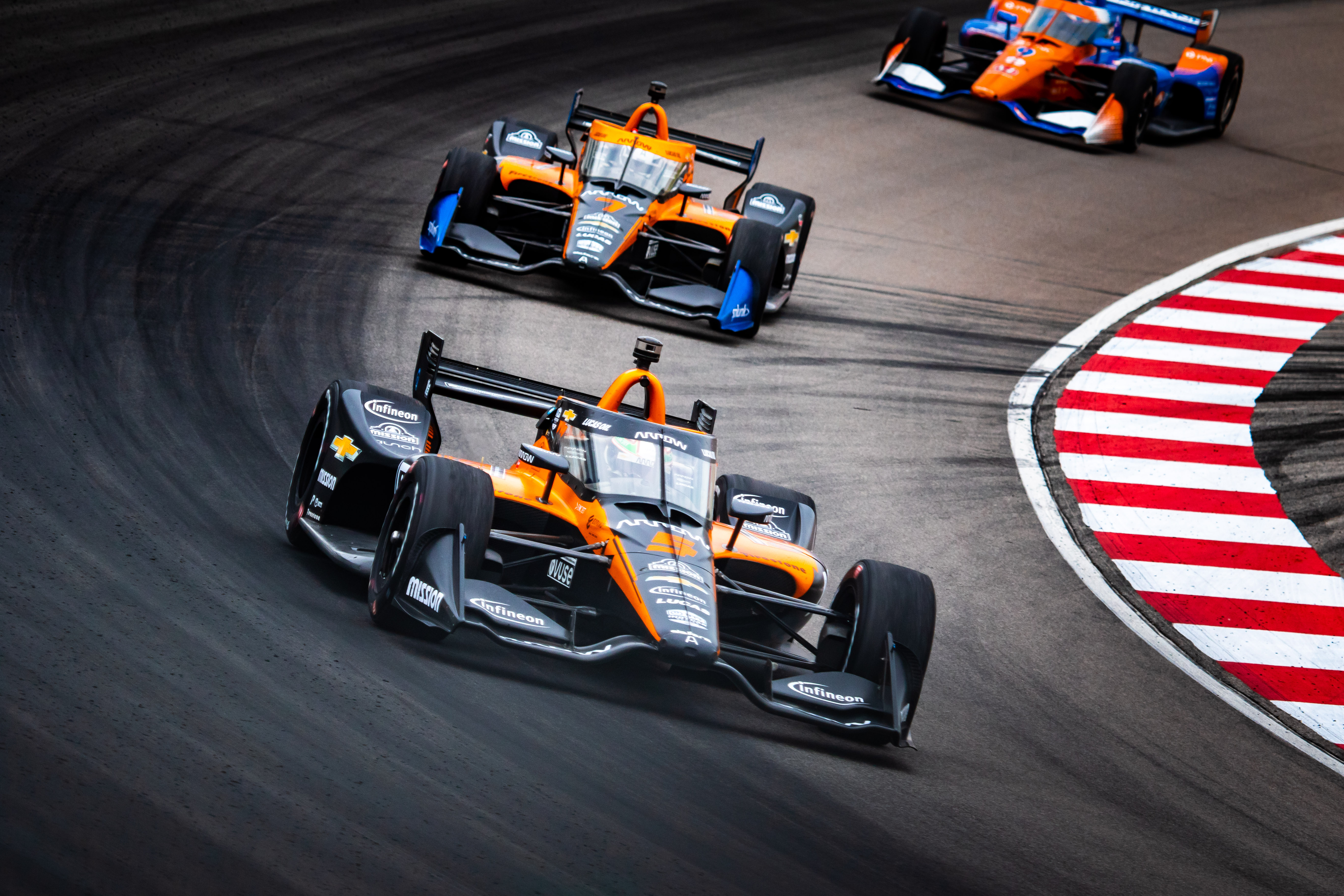 Is Arrow McLaren SP the right choice?
The team is smaller and less successful than Ganassi, but it does have areas that could help Rosenqvist to excel.
With so many areas to focus on at Ganassi, Rosenqvist could become more of a focal point and help build the team around himself at AMSP. It has grown exponentially since adding McLaren as a partner last year, which has opened it up to its Formula 1 expertise. It could also mean a Formula 1 test – pure speculation at this stage – something Rosenqvist should have been destined for but never achieved.
He'll have to outperform a very talented and now proven driver in O'Ward if he wants to become that Dixon figure with the team built around him at AMSP, but Rosenqvist has as much raw talent as anyone on the grid and he may like the odds of going in and making that team its own.
Where it gets difficult is if he struggles. AMSP has shown no mercy with its driver decisions. It sacked James Hinchcliffe after reassuring him he was safe last year, and he's the most popular driver in IndyCar. Askew has also been dropped – and if that is down to performance alone it's a very harsh decision indeed.
That means Rosenqvist would need to slot in and deliver immediately and consistently. He's certainly done the first at Ganassi, but the second is yet to come. It could turn out to be a very long year indeed if Rosenqvist can't score the results.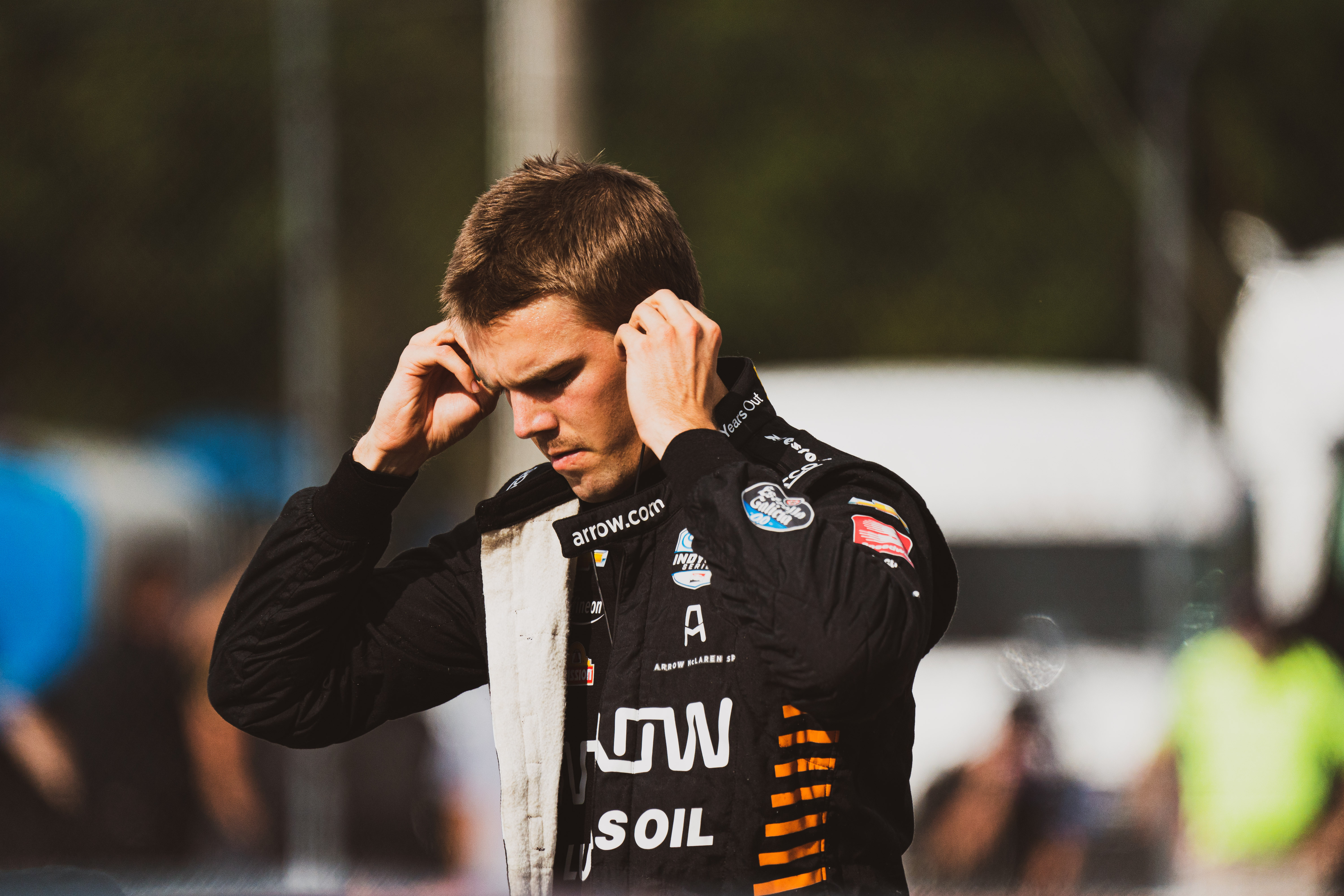 Does Askew fit into this picture?
If you missed the news, the space supposedly set to be filled by Rosenqvist was vacated by Oliver Askew, who was not kept on at Arrow McLaren SP for 2021.
It's hard to believe AMSP would drop Askew merely because of his medical situation – there has been no reporting of any long-term effects for Askew that could keep him out of the car in the future following a concussion from a crash at the Indy 500.
However, if it's not made the decision based on that, it's hard to believe it has made it based on results either.
Before Askew's crash at the Indy 500, Askew was five points behind Rosenqvist. The former being in his first season, in a team that has claimed it is prioritising youth. Obviously, Rosenqvist brings more general experience, but Askew can certainly feel hard done to based on the relative results of his replacement, and the fact that he's a rookie.
There are a few connections between Ganassi and Askew. The Race understands he impressed the team massively having joined them for a test at Portland last year, before signing for Arrow McLaren SP after Ganassi had signed Ericsson.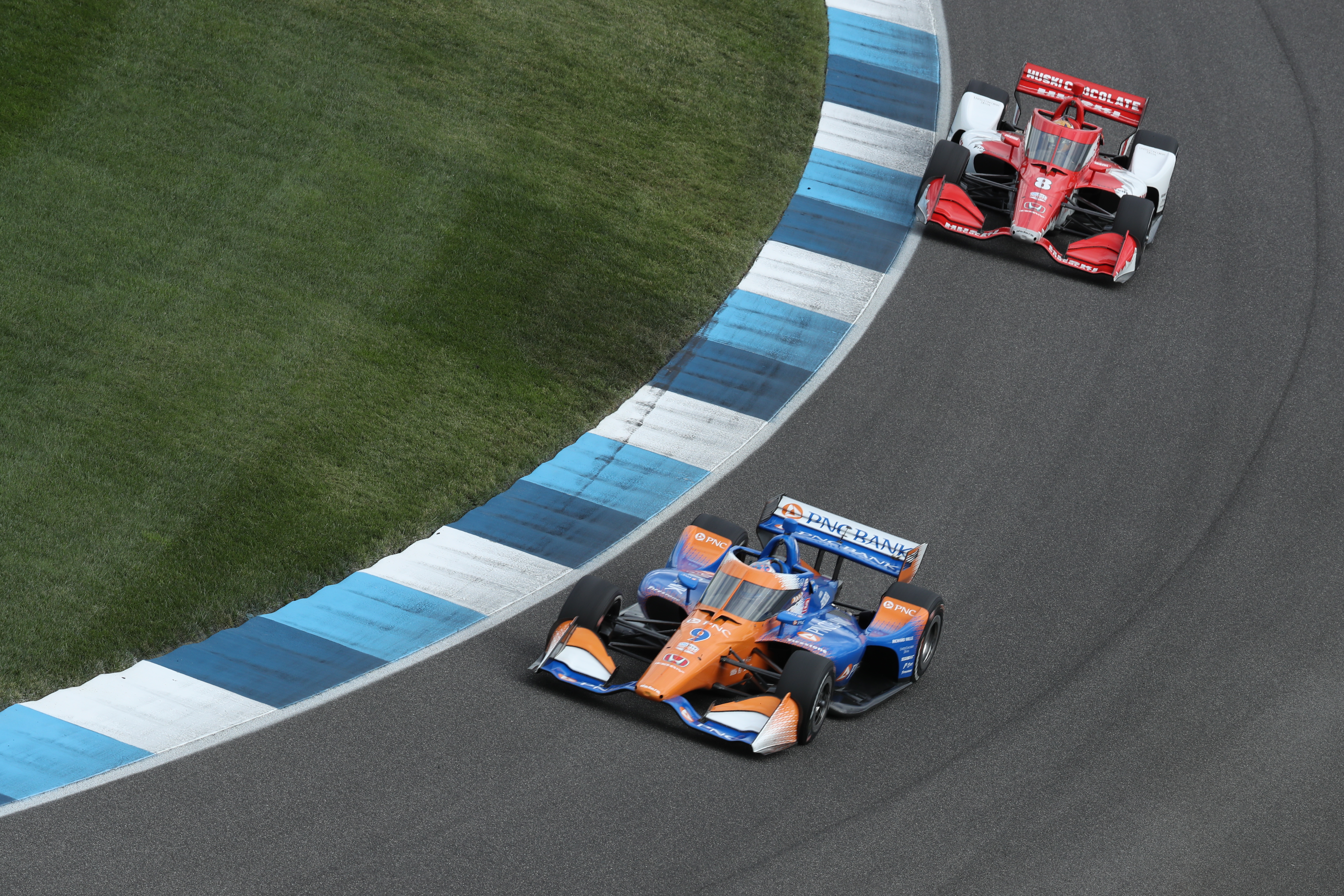 Askew is also managed by the same group – Spire Sports – that represents Ross Chastain, the young driver Ganassi has signed to its #42 Cup Series seat for 2021.
However, with Ericsson (above, #8) only entering his third season – and Askew not bringing significant 'buy the seat' backing – it could move in a different direction, assuming it resigns Ericsson which appears to be likely.
It could go for an experienced oval racer – someone like Tony Kanaan is available for next season – to pair with Johnson and run three cars, or bring in a new driver. The Askew element is serendipity though, even if they do choose to sign him.
The Race has approached Rosenqvist for comment on a potential move. Arrow McLaren SP told The Race "The Arrow McLaren SP 2021 NTT IndyCar Series full driver lineup will be announced in due course".