Will Power crashed into the Turn 1 outside wall at around 220mph, but kept his foot pinned to the throttle and qualified for next weekend's Indianapolis 500 in a dramatic 'Bump Day' – or officially 'Last Chance' – qualifying session.
Team Penske's best qualifier on Saturday was rookie Scott McLaughlin in 17th as the 18-time winning team struggled at the event for a second year in a row.
Power got the worst end of the stick as he desperately tried to avoid Sunday's 'Last Chance' qualifying session by setting a lap in the top 30, but failed and entered today with four other cars fighting for the final three spots in the race.
Dreyer & Reinbold's Sage Karam was first out and Power followed, but on his last run Power slid up the track in Turn 1 and side-swiped the wall at full speed.
REPLAY: @12WillPower scuffs the wall in his first run of Last Chance Qualifying.

📺: NBCSN
📲: INDYCAR Mobile powered by NTT DATA – https://t.co/vyuISIgHnX #INDYCAR // #INDY500 pic.twitter.com/ic4Ybr10ak

— NTT INDYCAR SERIES (@IndyCar) May 23, 2021
"I just held on to it out of Turn 2, kind of walked it all the way to the wall and hit the wall and then just took a chance, held it wide open in Turn 3 and 4 just hoping the toe wasn't too bad. That's as loose as you want to get it," said Power.
"As I'm going out towards the wall I know I can't lift. I'm sure there's a few little shakey throttle parts as I hit the wall but, man, this place throws everything at you, it can just surprise you because the car was very comfortable yesterday and today was just on the nose and loose."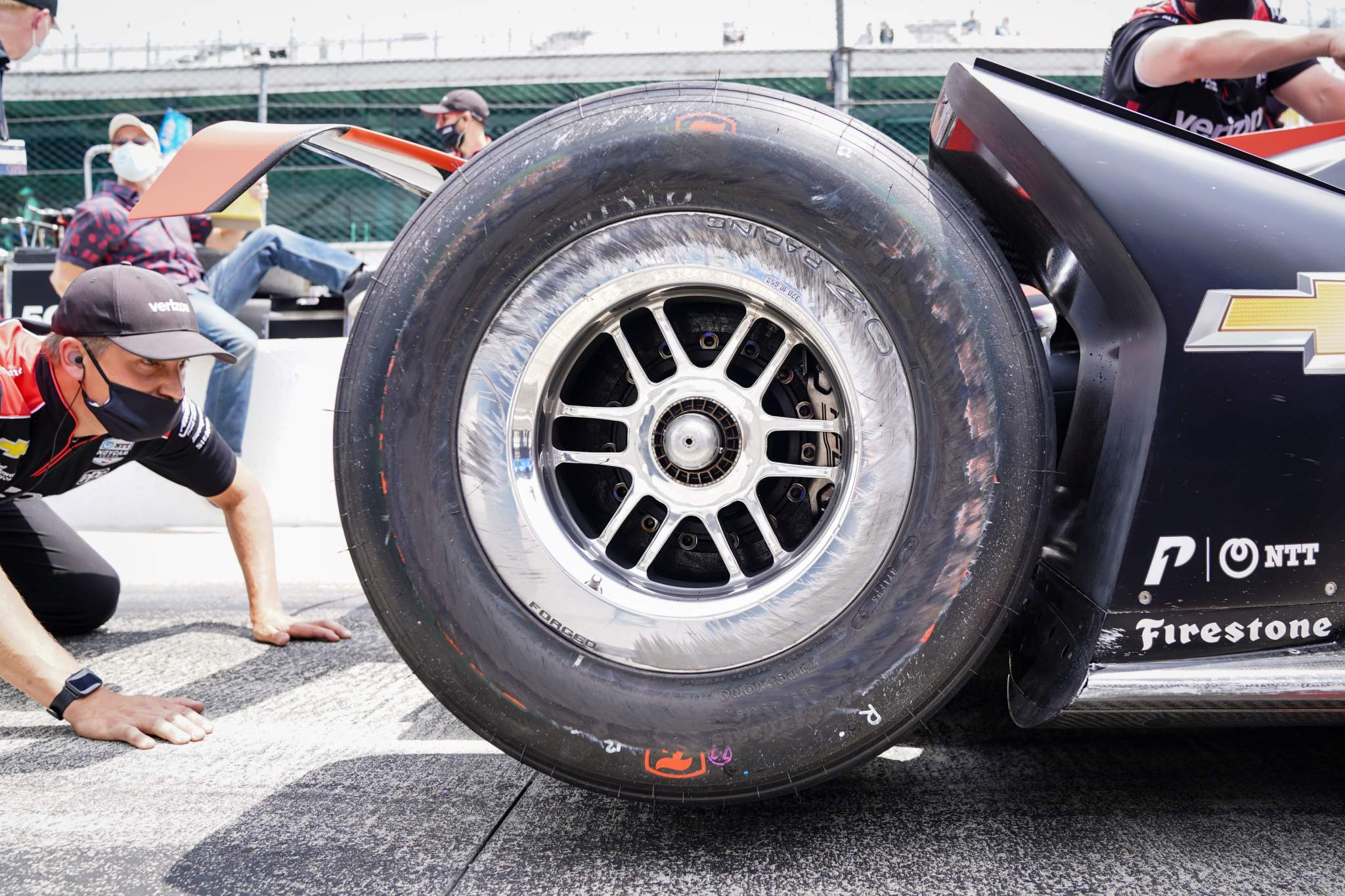 The bravery needed to keep going at that point was reflective of 2018 winner Power, who is IndyCar's second best ever qualifier behind Mario Andretti, and is closing on the later's record with a new multi-year Penske contract signed in March.
Following the crash Power brought the car back to the pits and the writing had been scrubbed off the sidewall of the tyre while questions remained over the toe-link on the right rear. The car is in parc fire for the session so you can't change the toe-link.
However, after the five cars' first runs, Karam, Power and Penske-affiliated team Paretta Autosport – aimed at helping to increase female participation in motorsport – with Simona de Silvestro were the three cars making the field.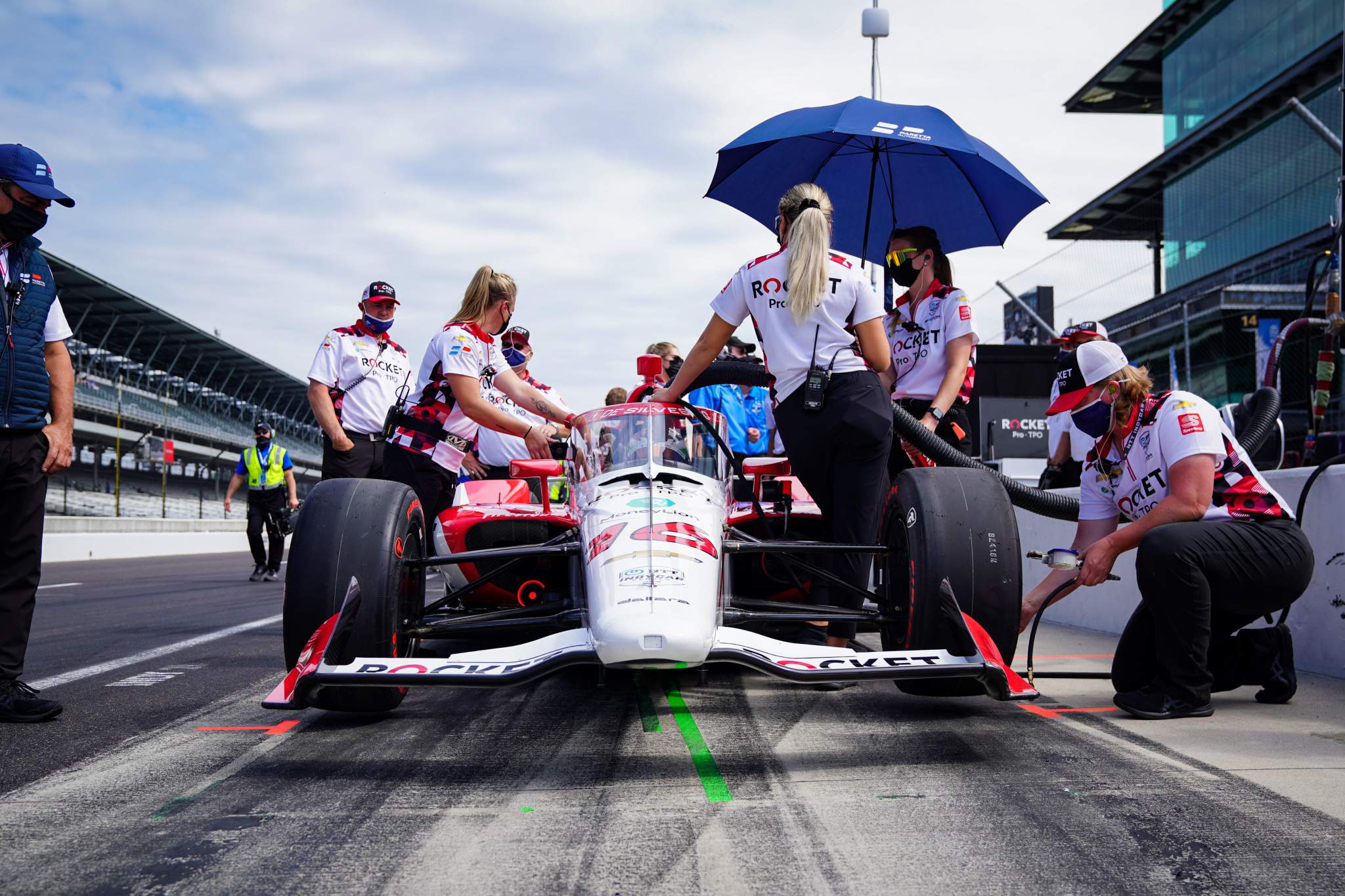 Charlie Kimball was the only AJ Foyt car of the team's four entries to not qualify on Saturday, and he and Top Gun Racing's RC Enerson sat outside of the spots with 50 minutes in the session.
Kimball was just 0.3752s off over a four-lap average – 0.0938s per lap – from beating de Silvestro's time and making the race, and Enerson was 0.7319s from de Silvestro.
The IndyCar's optimum cooling window is 60 minutes before going out for another run, so Kimball and Enerson waited until late in the session to make their final bids to qualify to allow the car to cool as long as possible.
Enerson was the first to try a second time – with 15 minutes to go – but the run was slower than his first and he failed to make the race, effectively guaranteeing Power's spot in the field as both Kimball and Enerson needed to beat Power's time to bump him out.
Qualifying at @IMS can make you sing, or it can rip your heart out.@rcenerson and @charliekimball have been bumped. pic.twitter.com/F1Fofp8GTc

— NTT INDYCAR SERIES (@IndyCar) May 23, 2021
Kimball made ride height and tyre pressure changes but his bodywork was off as Enerson finished his run, and Kimball left it as late as possible before going out for his last attempt.
Like Enerson though, Kimball was slower on his second effort and he also misses the 500.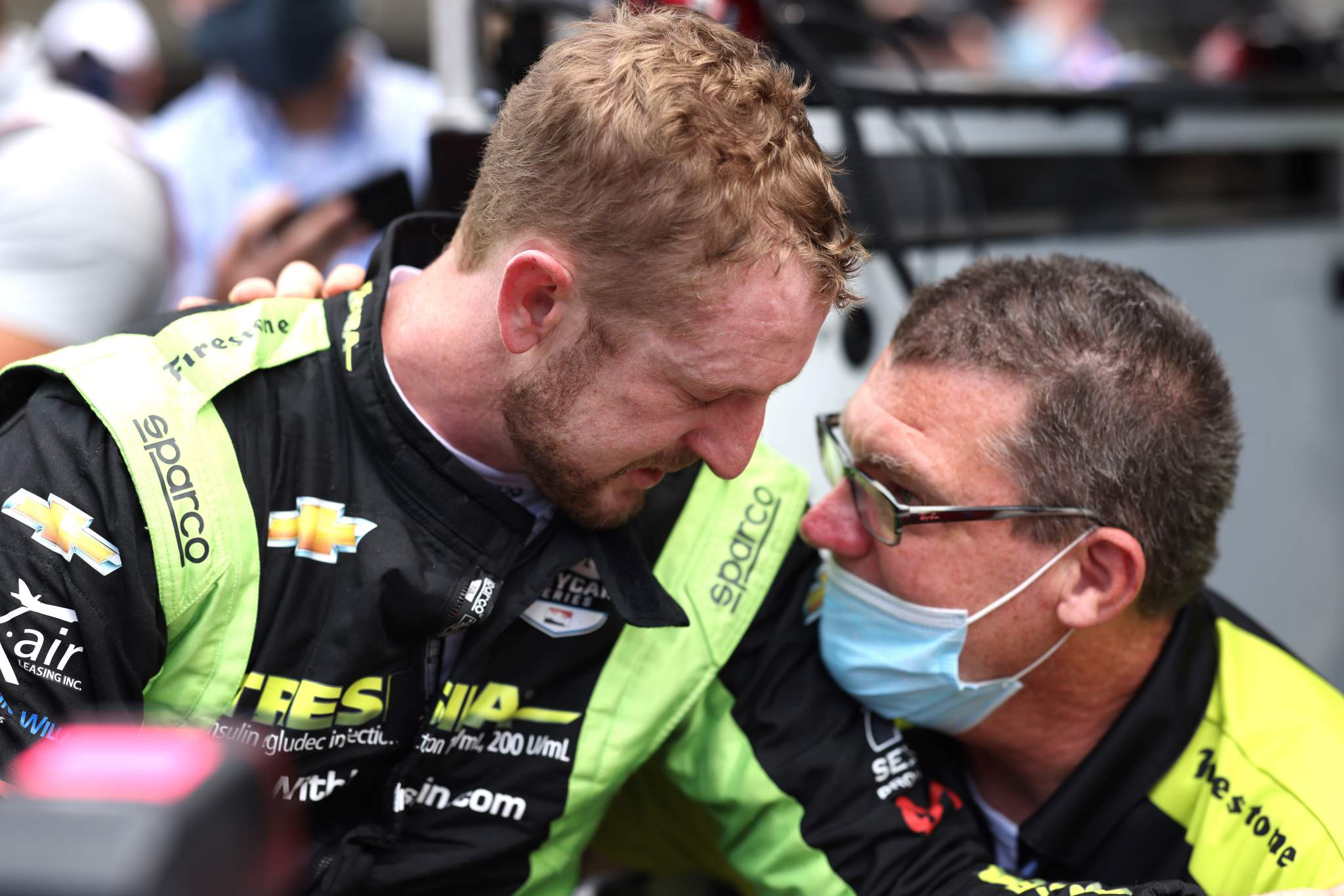 It means Karam tops a difficult week by making the race, while Power scrapes through and Paretta Autosport – in its first attempt to make the 500 – also gets on the grid with IndyCar returnee de Silvestro in a very popular result.
Fast Nine qualifying begins at 3pm local time. Scott Dixon, Colton Herta, Tony Kanaan, Ed Carpenter, Rinus VeeKay, Helio Castroneves, Alex Palou, Ryan Hunter-Reay and Marcus Ericsson will fight for pole.
Practice 7 Results
| Pos | Name | Team | Car | Gap Next | Gap Leader | Best Time |
| --- | --- | --- | --- | --- | --- | --- |
| 1 | Sage Karam | Dreyer & Reinbold Racing | Dallara DW12-Chevrolet | | | |
| 2 | Will Power | Team Penske | Dallara DW12-Chevrolet | | | |
| 3 | Simona De Silvestro | Paretta Autosport | Dallara DW12-Chevrolet | | | |
| 4 | Charlie Kimball | A.J. Foyt Enterprises | Dallara DW12-Chevrolet | | | |
| 5 | RC Enerson | Top Gun Racing | Dallara DW12-Chevrolet | | | |