In the wake of Alex Palou's title success in IndyCar, people have become aware of some of his best traits.
From how he is always upbeat, inspires the crew around him, is never flustered under pressure, has a brilliant work ethic and will sacrifice holiday and personal time to improve, to his neat driving style which is quick but also saves tyres.
But the one that is definitely an under the radar trait that hasn't come to the fore in IndyCar yet is arguably his best. His ability in the rain.
While Palou displayed his wet weather prowess from his very first year in car racing, with a stunning pole position lap at Euroformula Open's Silverstone round, my own personal first memories of this trait began during a disappointing sophomore GP3 season in 2016.
He had won the last race of the previous year for the difficult-to-judge Campos team but ultimately the following year would be a dud with only one podium.
That podium came at Silverstone where he started 10th in a race with mixed conditions and was only robbed of a win by the charging Antonio Fuoco later on.
A year later, he joined the World Series Formula V8 3.5 series in the second half of the season and won in the wet on his first weekend, at the Nurburgring. It was the only race the Teo Martin Motorsport squad won that year.
Perhaps the more notable of Palou's wet performances though came at the legendary Fuji circuit in his one and only season of Super Formula back in 2019.
He delivered a brilliant and exciting pole lap – his first of three that year – in the wet to start from the front, but typically horrendous conditions met the drivers on race day. After the race started behind the safety car, Palou roared into the lead.
He may have made a small mistake at Turn 1, but went on to win by over 13 seconds beating the tough opposition that is the home-favourite drivers, who do the championship and compete in those conditions regularly.
To further promote the significance of Palou's win, it was Honda's first at the Toyota venue in the series that decade, and his Nakajima team's first victory since 2010.
IndyCar hasn't had any wet races since 2019 when Simon Pagenaud won in spectacular fashion on the Indianapolis road course and then when Josef Newgarden won the first Detroit race of the weekend which was led in the early rain-hit stages by Alexander Rossi, but might be better remembered for a viral onboard of Marco Andretti's mastery after making an early switch to slicks.
When asked by The Race IndyCar Podcast if it was a weird feeling for Palou to win his first major title without using his wet racing trait, he said: "Yeah!"
"It's true, I feel like we're really strong in the wet so I'm never scared about having a wet race. Normally being a 17 race calendar you expect that at least two or three weekends are going to be in the wet but not even one session in the wet. So it's been weird!
"I hope next year we can get some mixed conditions because we can show something else there. There's a lot of other drivers that are going to be there [in the wet] as well. I think it's fun to drive in the wet and especially [it would be] in IndyCars."
That Fuji race in Super Formula will live on in the memories of those who were lucky enough to watch it, but for those who didn't, Super Formula came up in different ways across the title finale in Long Beach.
Palou was in championship contention in Super Formula in 2019 and although he went into the finale third in points, he was only four points behind Naoki Yamamoto and three behind eventual champion Nick Cassidy.
He started on pole position, and did well to lose only one position running the medium tyre, but his second stint and the rest of the race was disastrous. An undiagnosed brake duct blockage ruined his performance and lunched his tyres as he was forced into an extra, title-conceding pitstop.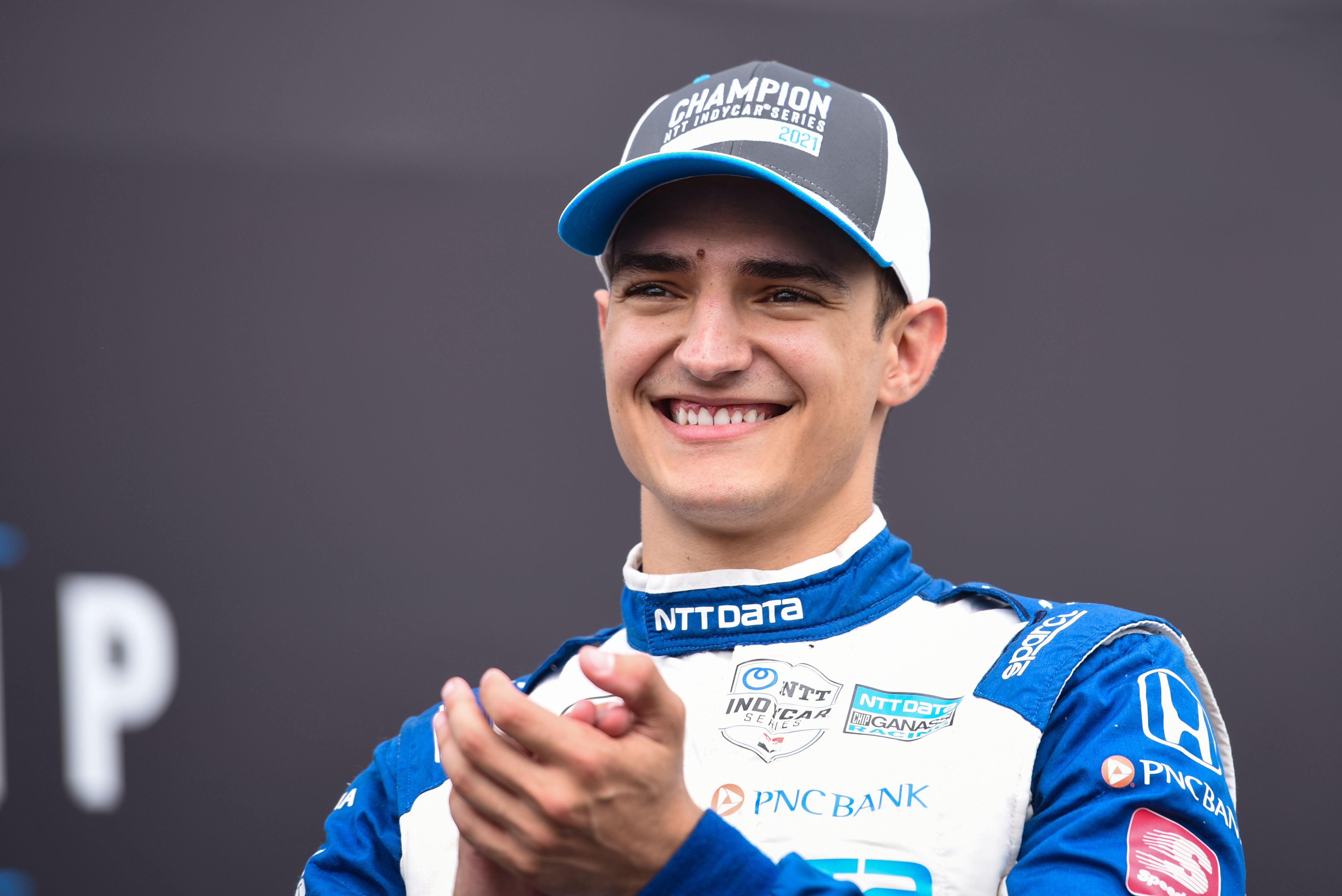 Having been on pole and so close to the title, it only makes the calmness he approached Long Beach with even more impressive.
Asked what he took from that agonising experience in the build-up to Long Beach, Palou said: "I learned that it's super hard to fight for a championship, and it's super hard to win it.
"I think that just by having the opportunity now, same as when I had it in Super Formula, it's amazing to have an opportunity like that.
"It means that you've been able together with your team to be up front during the whole season, and on that occasion, I was more like on Josef's place where I had to pull, win and do everything I could, and we were going to do it, but yeah, after that pitstop…
"I think you just learn that these opportunities are not always coming to you, and as soon as you get it, you need to try – and obviously I think everybody gives 100% every day – but you have to try and go for it because you don't know if next year you're going to have the same opportunity again."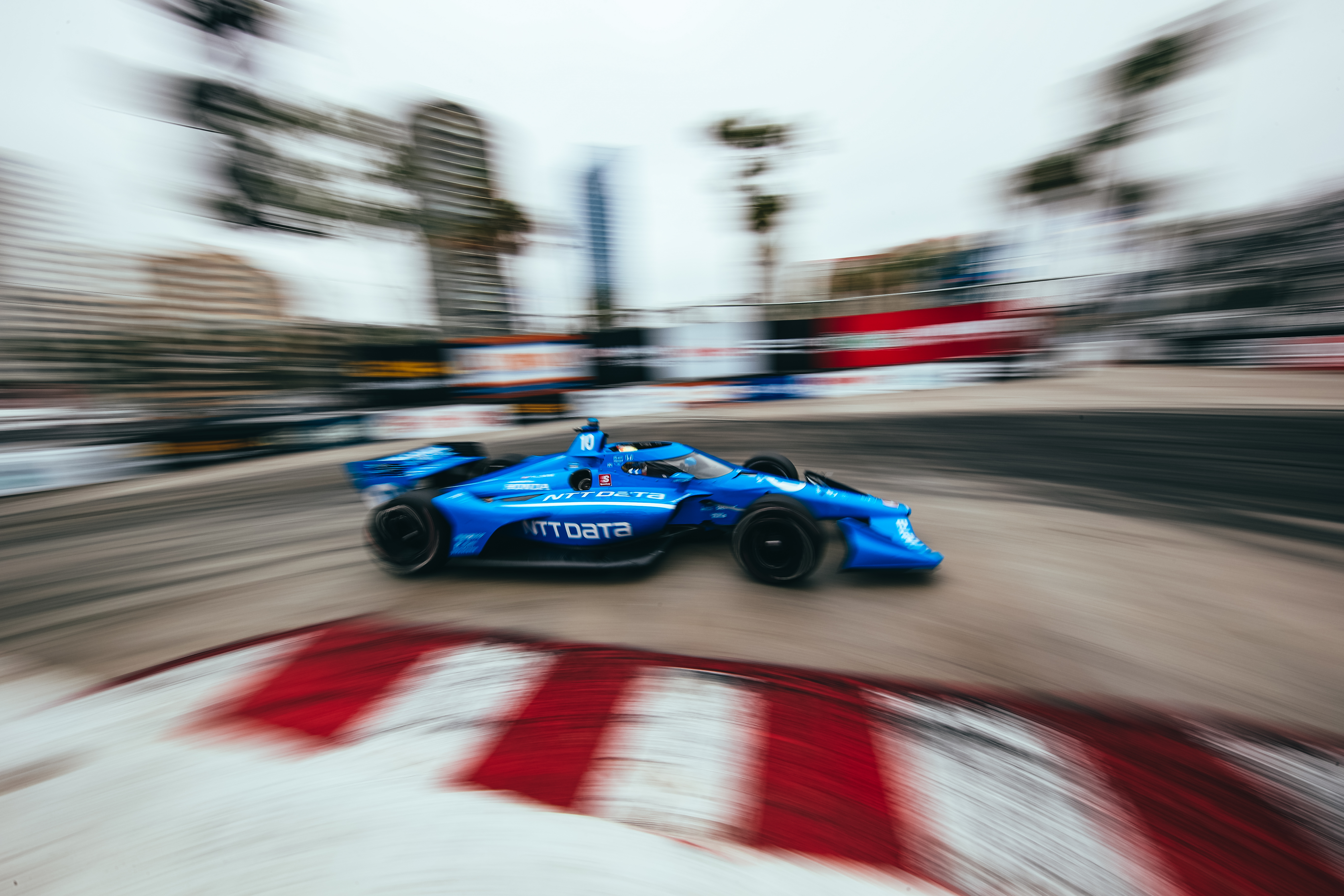 Obviously, Palou managed to avoid a repeat of the 2019 heartbreak and pulled off the impressive feat using all of the knowledge he had gained from his defeat in Japan.
He also cited Japan as being key to that calm and cool demeanour so well highlighted now in the wake of his championship where adversity struck plenty of times.
"In Japan, I learned a lot losing the championship there," he added. "That made me really, really strong today. About trying to always be positive.
"I think it's the only way I can get the best of myself and the best of my people around.
"Who do I get that from? I don't know. But my hero is my dad [Ramone]. I guess I take it from him and from lots more people that's been pushing me to get here."
Palou called Super Formula "crucial" to his IndyCar title, unsurprising considering the Japanese series also features refuelling and competing engine manufacturers. The lessons learned definitely helped him in his IndyCar transition from rookie to champion in two years.
The final step from that will be seeing just how good he is in the wet and based on what we saw in Super Formula and prior to then, the best of Palou in IndyCar is yet to come – and that's going to worry all those who plan to stop him defending his IndyCar title in 2022.