There aren't many better things than watching an all-out, everything on the line qualifying lap. There's a reason why ace qualifiers steal the hearts of racing fans around the globe.
This is certainly the case for Will Power, who has the honour of basically inventing lines into corners at various race tracks that everyone now follows, and is closing in on Mario Andretti's win record.
But, he has struggled to turn this raw speed into big race wins and titles in recent times as IndyCar's most unfathomable enigma.
In the last five years, Power has been a distant fifth three times, third in 2018 and ninth in 2021.
However, to start 2022, his worst finish is fourth and he's just 10 points off the leader Alex Palou.
To put that in perspective in terms of how good a start this has been, he hasn't been within 50 points of the leader after four races in the last five years!
Power after four races into the season
| | | | | | |
| --- | --- | --- | --- | --- | --- |
| Year | Position | Points | Deficit to leader | Average start | Average finish |
| 2022 | 4th | 134 | 10pts | 8 | 3.75 |
| 2021 | 9th | 99 | 54pts | 7.25 | 9.25 |
| 2020 | 7th | 92 | 81pts | 5 | 11.5 |
| 2019 | 6th | 93 | 73pts | 3 | 11.25* |
| 2018 | 10th | 81 | 77pts | 2.25 | 13.75* |
*Affected by DNF(s)
The last race at Barber really did feel like a massive turning point for Power, though. Having qualified second, fourth and seventh for the first three races, a 19th at Barber looked like it could send Power back to the reality of his starts in recent seasons.
Instead, he stayed on the leader's strategy, picked off cars when it was possible but not with any risk, and carved his way through the field to another fourth position.
It felt like in the last five years, the weekend would have fallen apart but in fact, it may just have given him faith that he's a championship challenger this season and that he can work against adversity later in the year.
"When you get in that point early in the season it takes a bit of the desperation away, you have almost built some credit," Power tells The Race in an exclusive interview.
"You don't really have to do something special to get back in the game. It definitely does help in that respect as you're not desperate, 'we have to win' sort of thing. More like just consolidate.
"If you get a chance to win obviously, you're gonna absolutely go for it. But yeah, I've been too many seasons at the beginning, like just 50, 60 points in the hole or even more.
"It's such a tough crawl back. You can't have any [mistakes].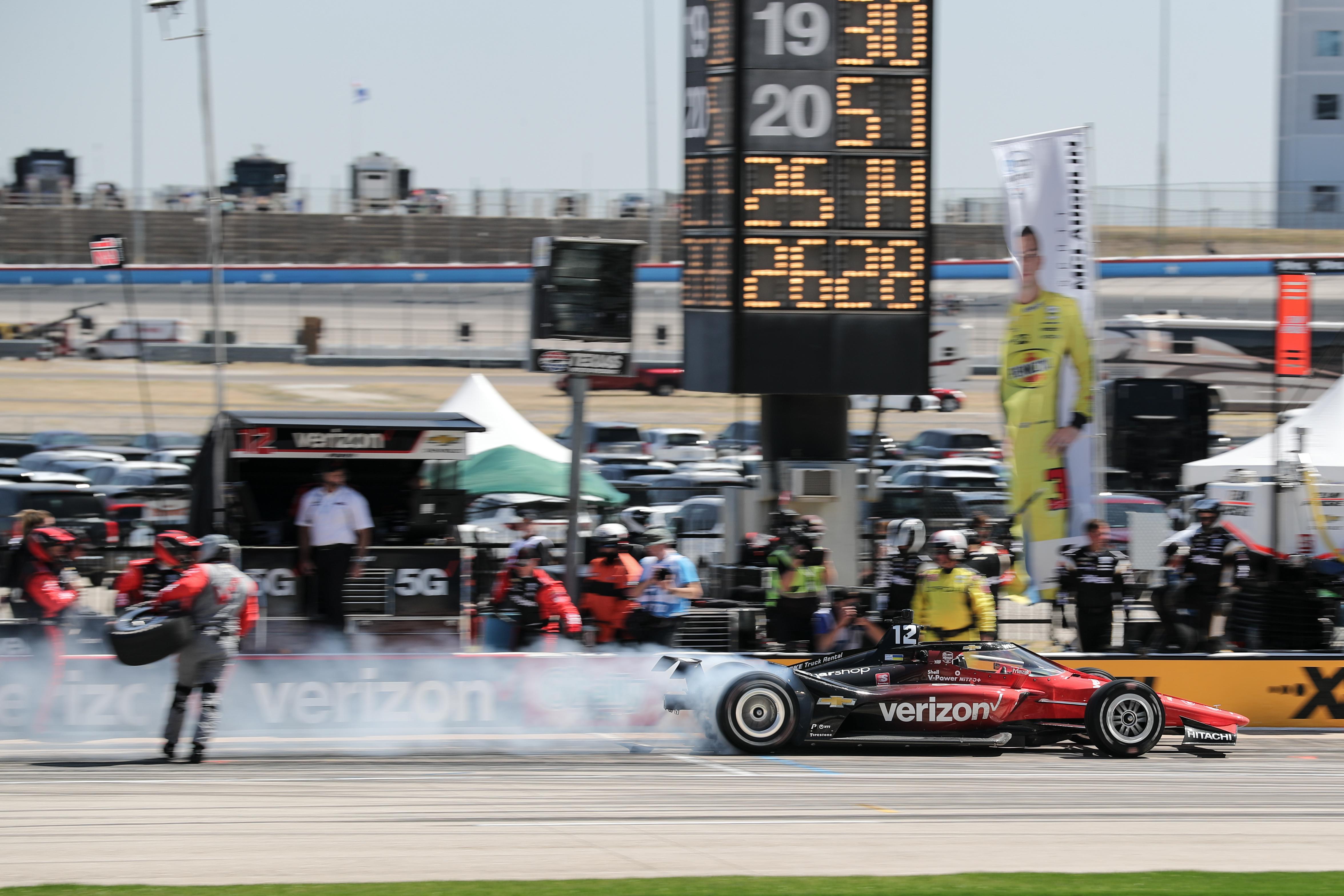 "Obviously every race pays the same points except for the 500 which is double points, but I think from a mental aspect, I think someone who has a points lead or is right there in the game early in the season, you have more of a, let's say, broader view of the whole season.
"As opposed to when you're 60 points behind, you kind of have a bit more of an attitude of 'oh, well, if we take a bit of a risk on this strategy, and the driver may take more of a risk to win a race or to get positions' because, the attitude is more like, 'well, it doesn't matter now, we're kind of a little bit out of the game'. So yeah, like a little bit of that.
"There's definitely things that you just can't do anything about. You can't let those things affect the results you have, maybe the next race or even during that moment, all you can do is move on and make the best of every situation.
"Pretty basic mental stuff. It just comes down to, as you get older anyway, things don't bother you as much."
Much has been made on the NBC TV coverage of Power's new mental approach but the 41-year-old Australian reckons it's more of an evolution, something that is happening with experience.
While Power hasn't been error-free in his recent tricky spell, he has faced an extraordinary level of adversity that could break a lesser driver's spirit.
"Not much," he replies when asked what changed in his mental tactics for this season.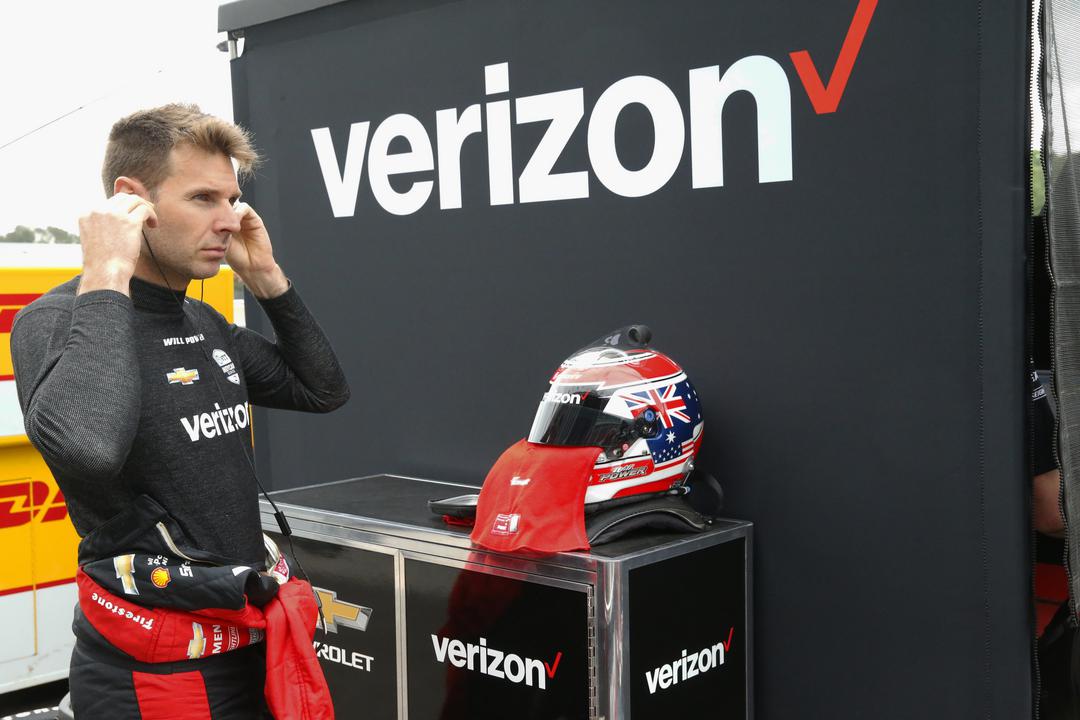 "I've been in the game for so long now, I know what it takes, what you need to to to win a championship. I look at the last five years, some of the things that have lost us points, have been kind of, well out of my control.
"But I'm always working on the mental aspect of it. You just have to have the big picture in your mind all the time.
"Understand the consequences of points and when it's worth it to take a risk and when it's worth it not to. I have a very good understanding of that, just having been in it so long and it's not really anything too new to me.
"I just have so much experience now. If we can have a season without, just for instance, last year we lost the brakes at the Indy 500, which is double points, and the car wouldn't start while leading in Detroit, and then a sparkplug went while in second at Laguna.
"That's a big chunk of points through things out of your control. You minimise those days or even minimise any mistakes I make as well, then you're putting yourself in a good position."
Power reckons one aspect that definitely has improved is he feels in better physical shape for 2022, which he also reckons impacts the mental aspect of performing at the highest level in the car.
He's also been helped by two other major factors this season.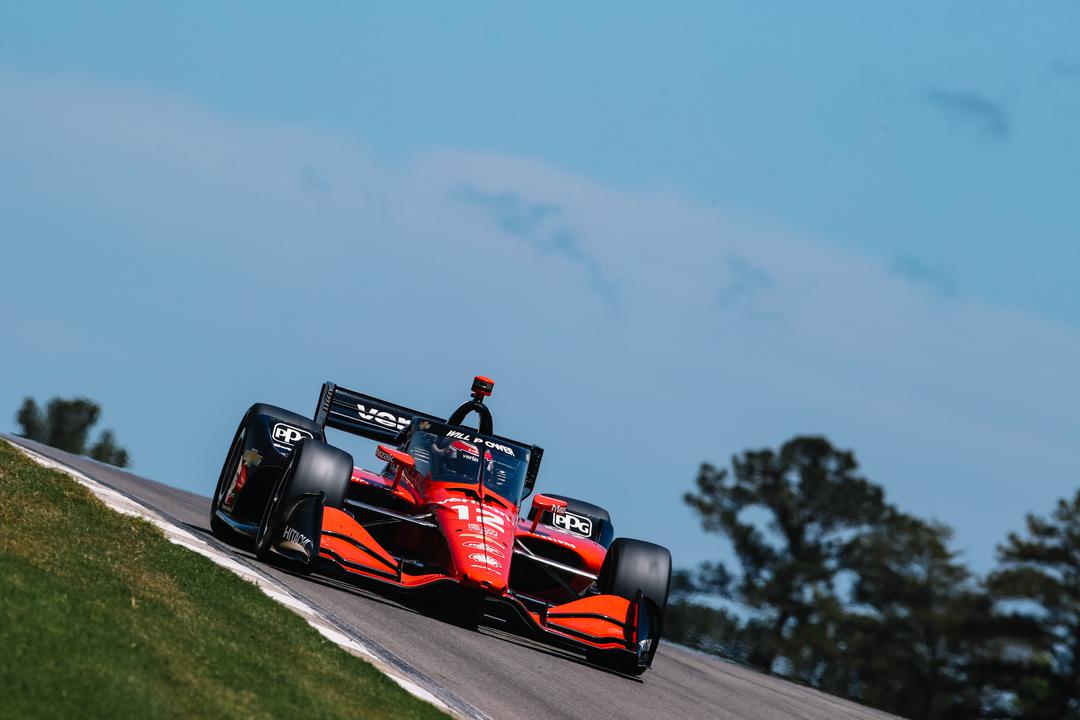 His Penske team has won three of the four races so far with two Josef Newgarden victories and maiden glory for Scott McLaughlin, while Chevrolet has won all four races – off the back of four straight manufacturer defeats by Honda – with significant drivability upgrades helping on track.
"We had one of our worst years last year so certainly came out swinging and had an off-season just full of reflection and development," added Power.
"Understanding what we needed. That helps. I think as a team we're firing on all cylinders right now.
"[There had been a] big improvement on the Chevy side. I think what really has helped is Ray Gosselin, who was a driver engineer and has brought a really good flavor to the whole mix, because he understands from a driving perspective, as opposed to just an engine guy about dyno numbers.
"So I think that's been a great addition to the whole group. Chevrolet's and Ilmor have done a fantastic job, obviously, over the years, but yeah, I think that was a big plus as well."
Penske has also slimmed down to three cars with Simon Pagenaud's exit ahead of 2022.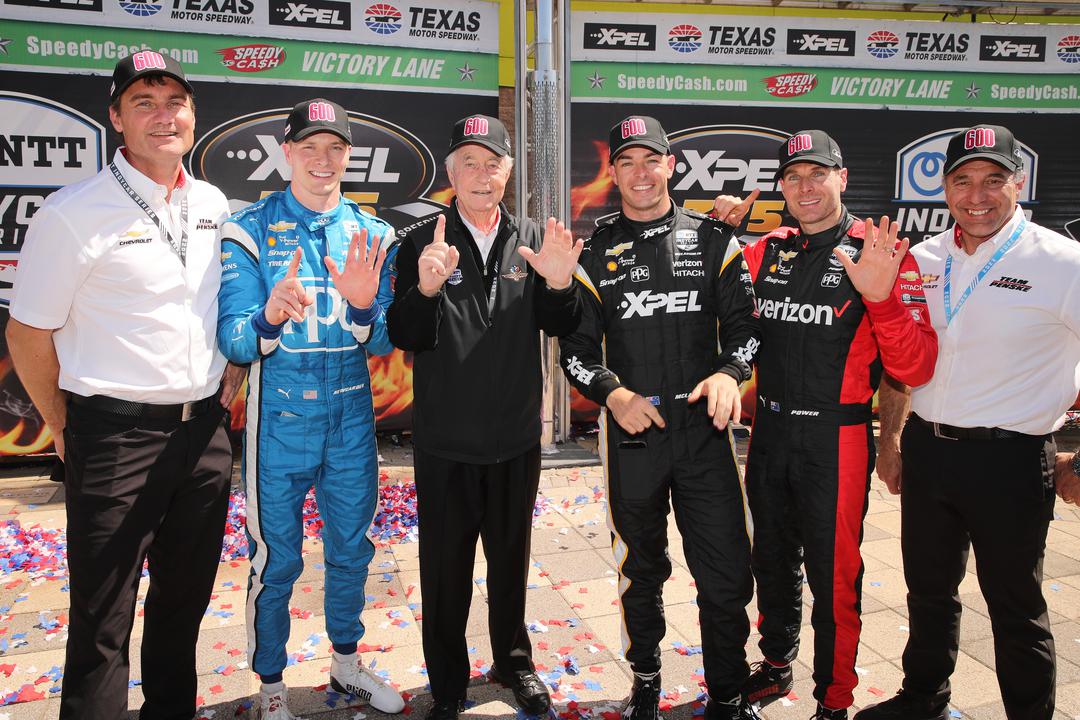 This caused plenty of debate about how that might affect the team, with the positives of a more focused approach on three cars but the negative being less data for the team to process.
Power doesn't think it's had too much of an effect though, despite it being a major talking point related to the team.
"Yeah, probably not a massive change," he says.
"When you have too many cars, things get a little confusing because there's too much information. When you've got three cars and one car is good, you can migrate to that set-up.
"When you have four cars and maybe two cars are good on different set-ups then suddenly, it's a little bit of confusion in there.
"So I think it makes things a little more straightforward,
"But honestly, I don't think it would have mattered if we had four cars this year, the results would have been the same. They're very capable of running multiple cars."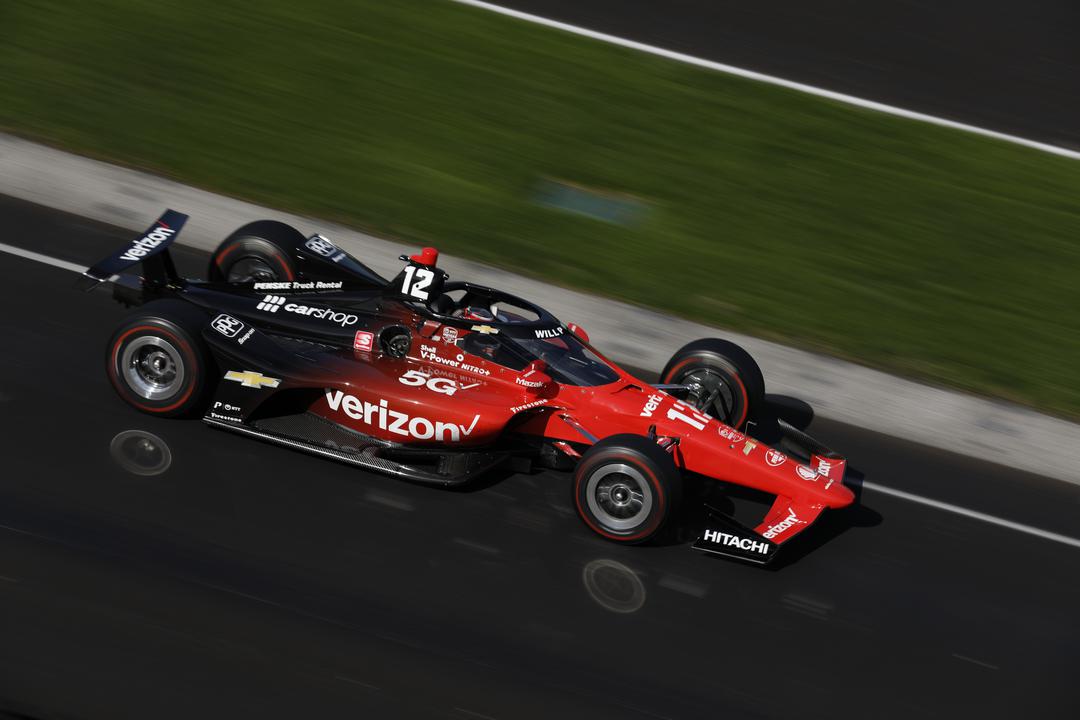 One place where it probably would have been better to have the four cars for data gathering is Indianapolis, which is the next destination on the calendar as the teams and drivers gear up for the Month of May.
Power knows success in the Month of May is the next step in keeping his epic start in 2022 on the right track.
Barber certainly showed that Power isn't going to be deterred by the adversity that has basically become a given for him in recent years. He seems to be as unwilling as ever to let it overcome his bid for a second IndyCar title.
For one of the fastest drivers of his generation and in IndyCar history, even a second title feels too few. But it would likely mean more to him than perhaps any of the other drivers in the field.