The first day of IndyCar's official pre-season test at Austin was brought to a premature end due to poor weather conditions.
A mixture of heavy rain and cold temperatures meant that the majority of both the morning and afternoon sessions passed under red flag, with a single 10 minute yellow flag window occurring in each session to allow teams to complete installation laps.
In order for the tyres to work, there needed to be a combined 100 degree Fahrenheit track and air temperature.
However, when the day was brought to an early end, nearly two hours before it was scheduled to, the track temperature was only 47 degrees with the air 46.
Just seven drivers made it out on track during the 10 minute window in the morning session, with Josef Newgarden quickest with an unrepresentative time of 2m42.600s and no one able to do a proper flying lap.
Of those that did manage to complete full laps in the second session, rookie Rinus VeeKay was quickest with a 2m37.441s lap time. Scott McLaughlin, Conor Daly, and Alex Palou were the only other drivers to complete two laps in the afternoon.
The test however did give a first look at how the new aeroscreen would work in wet race conditions.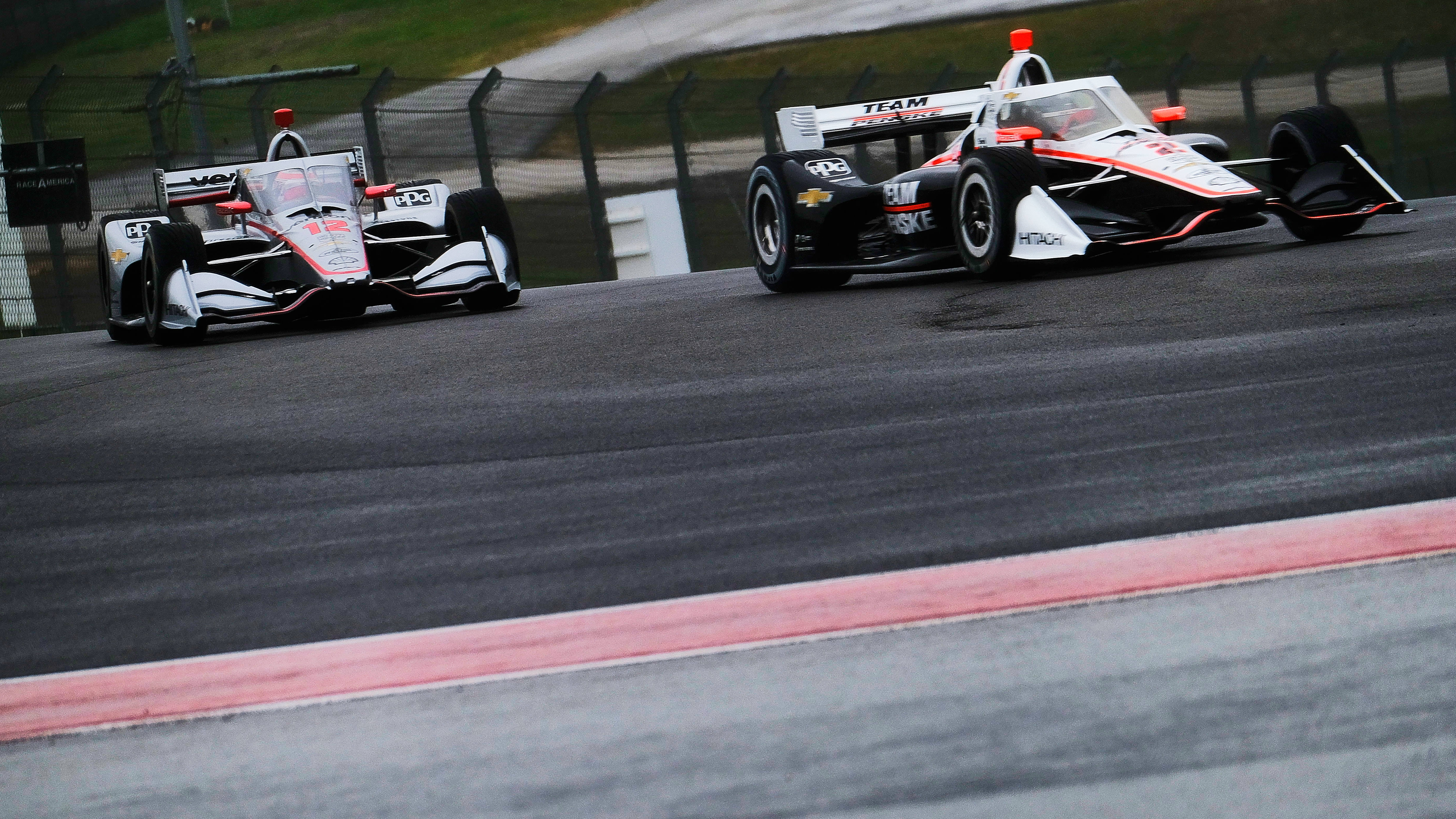 Supercars champion McLaughlin, in just his second outing behind the wheel of an IndyCar, led Penske team-mate Will Power round for one full lap of the 3.4-mile circuit, with neither the rookie nor the 2014 series champion encountering any issues.
Surprisingly, there was only one spinner during the day, with Andretti Autosport driver Zach Veach briefly losing control at low speed in the afternoon.
Testing will resume on Wednesday at 9am local time, and there has been early speculation that teams could remain in Texas on Thursday to make up for Tuesday's lack of running.