In a late change, Juncos Hollinger Racing has decided to swap Callum Ilott's chassis after a torrid week of practice at the Indy 500.
Ilott's car was ill-handling in the open test in May and it was immediately clear as practice kicked off on Wednesday that the car was still not right.
The car improved on Thursday, but having the slowest time on Friday afternoon in the crucial Fast Friday practice simulating qualifying session, the team were worried if it would even qualify for the race with only 33 cars qualifying of the 34 entries.
Asked by The Race if the improvement on Thursday delayed the decision to switch chassis quicker, Ilott replied: "Possibly. It looked like we were heading a little bit in the right direction, but I think we were just covering a wound in a certain way so it wasn't really solving the issue.
"It was apparent we had created other issues by doing it, it's not really where we want to be with the car and it's a starting point thing.
"Going out today it's pretty evident it's not in the right window. Every time we came back on what we needed to do, it took the comfort away."
Asked if it's just a handling issue only, Ilott said it was and described the issue.
"Not secure, but then to secure it, it just puts it completely out of the window," he said.
"It's not really seeable, it's all in feeling.
"It's a shame. But the only other thing to do is to do it early but circumstances meant it wasn't easy to do it early and I think it would have been tough to make the race with the car we were running so you may as well go for a gamble, it's just a tough one."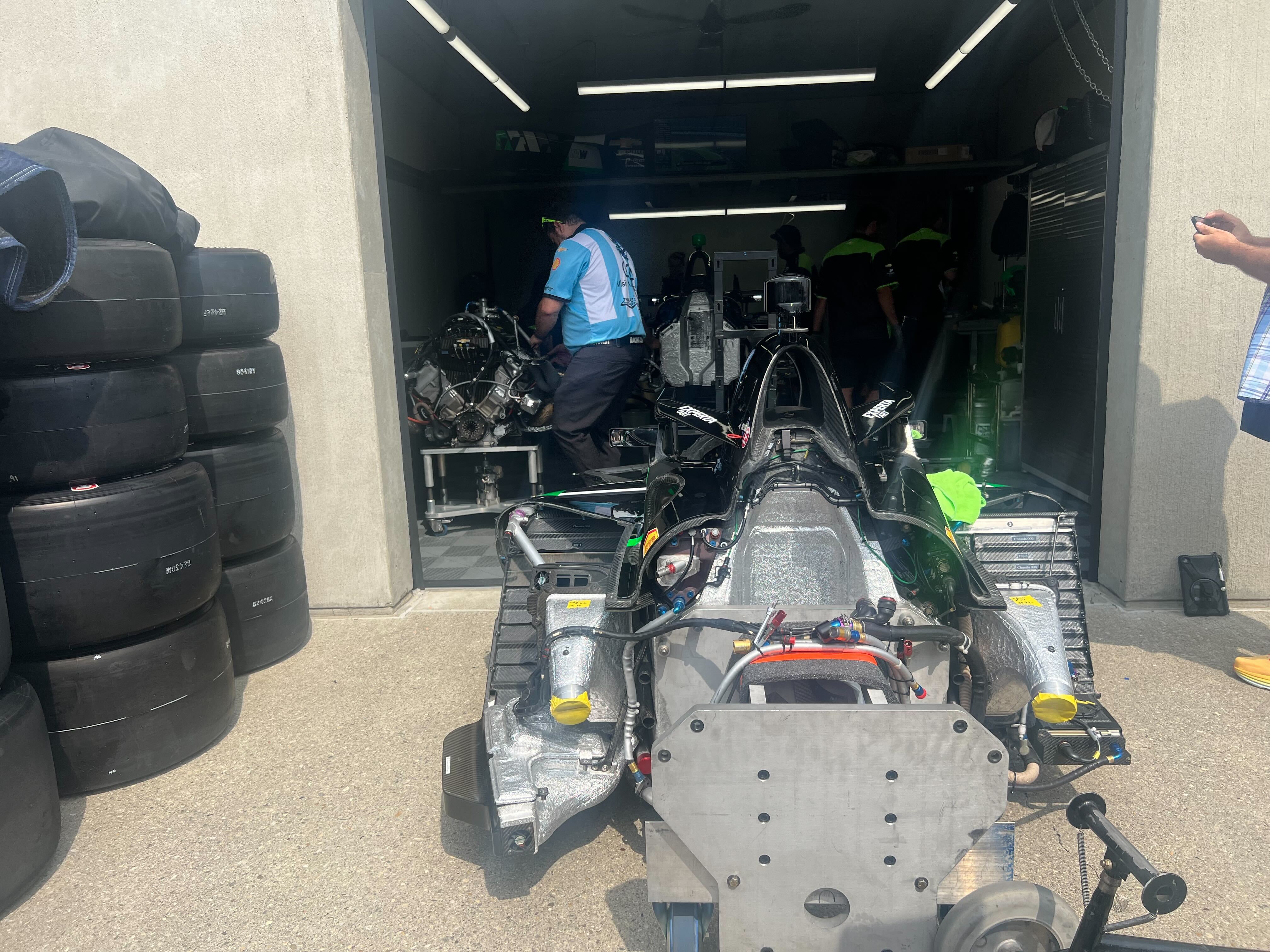 Ilott is pleased with the fact that team-mate Agustin Canapino is both quick and is running a similar set-up to Ilott's from last year, so he should feel comfortable in the car when it finally gets back on track.
There's a Saturday morning practice session and then qualifying, but if for some reason Ilott's car isn't ready by qualifying, he'll still have a chance to set a time on Friday in last chance qualifying known as 'bump day'.
Asked by The Race what the timeline was for the changeover, team owner Ricardo Juncos said: "I think so, unless something is not right. The plan is to be back tomorrow morning.
"The new car, we tested here in April. We have to switch the engine and the gearbox, but other than that the car ran in April with Agustin in April and it was absolutely fine.
"We know that car is 100% right. That's what we are going to do because we're going to put safety first, no matter what we try with this car it's not right."
Juncos released a statement on Twitter later on Friday.
"After discussing with engineering staff as well as the #77 crew, we as a team believe that there is something wrong with the physical condition of the chassis of the #77 machine," it read.
"To give Callum the best car we can, we have decided to swap the chassis for the one we had used at the IMS Open Test a couple of weeks ago."
It's very rare that a team would change a car for anything other than a crash this late in the week, but the cancellation of Tuesday's practice due to rain has condensed the schedule and proven the worst possible circumstance for Juncos.
Fast Friday has delivered some of IndyCar's fastest-ever practice laps in the build-up to qualifying far eclipsing last year's times, and it appears as close as ever to try and pick who might be a favourite for a pole or the unlucky one who will miss out in qualifying.