Stoffel Vandoorne rightfully took some personal and team satisfaction from his energetic race through the field in yesterday's Marrakesh E-Prix, but his mood was also tinged with several annoying feelings of "what if".
Vandoorne suffered a 21-point swing in Edoardo Mortara's direction after relinquishing the points lead to the ROKiT Venturi driver and also falling behind future DS Penske team-mate Jean-Eric Vergne.
The Mercedes EQ team also lost some impetus in the teams' title chase in Marrakesh falling from the lead to third position, behind Venturi and DS Techeetah after they accrued 36 and 33 points respectively compared to Mercedes' 12 in Morocco.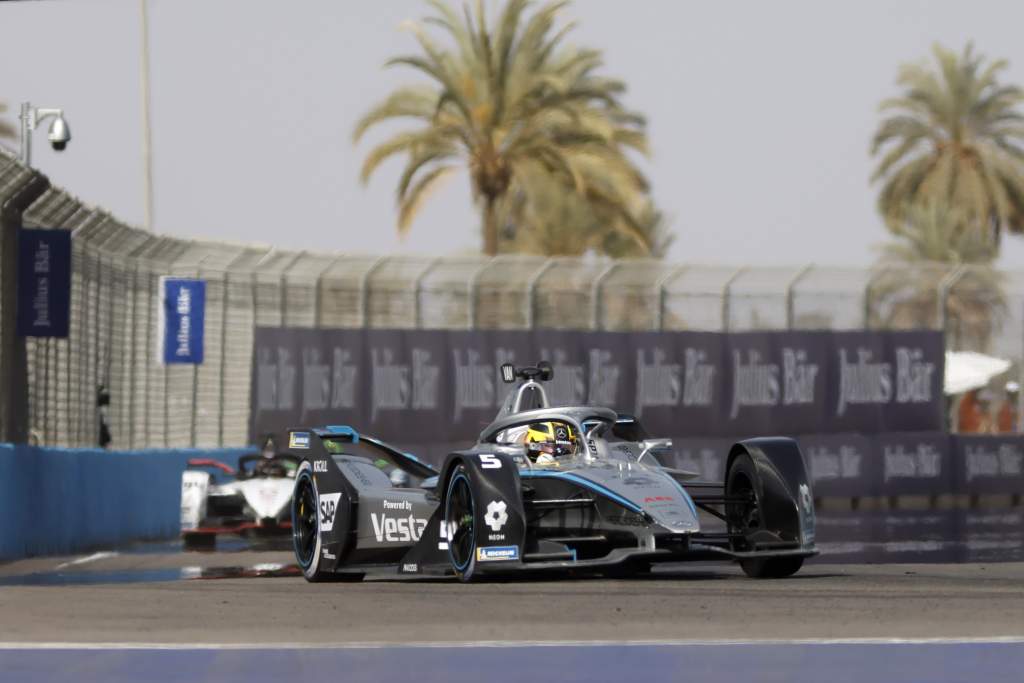 Vandoorne's race from 20th on the grid to eighth place featured 11 genuine on-track overtakes as he aimed to limit the damage of another tepid qualifying performance.
It was possibly the equal of his phenomenal drive at the Berlin E-Prix when he came from eight to third making several excellent moves as he did so. It was so accomplished it caused his race engineer, Stephen Lane, to proclaim it as "the best drive I've ever seen in FE".
There have also been mistakes this season by Vandoorne, yet at Marrakesh, the qualifying letdown was solely down to a 'split' in the brake performances – which has been a cause of many drivers' difficulties in Gen2-era Formula E racing.
Locking and inconsistency of the brakes have caused many a shift in confidence, with the 'split' referring to the difference in the often-inconsistent heat put through the billeted brake material.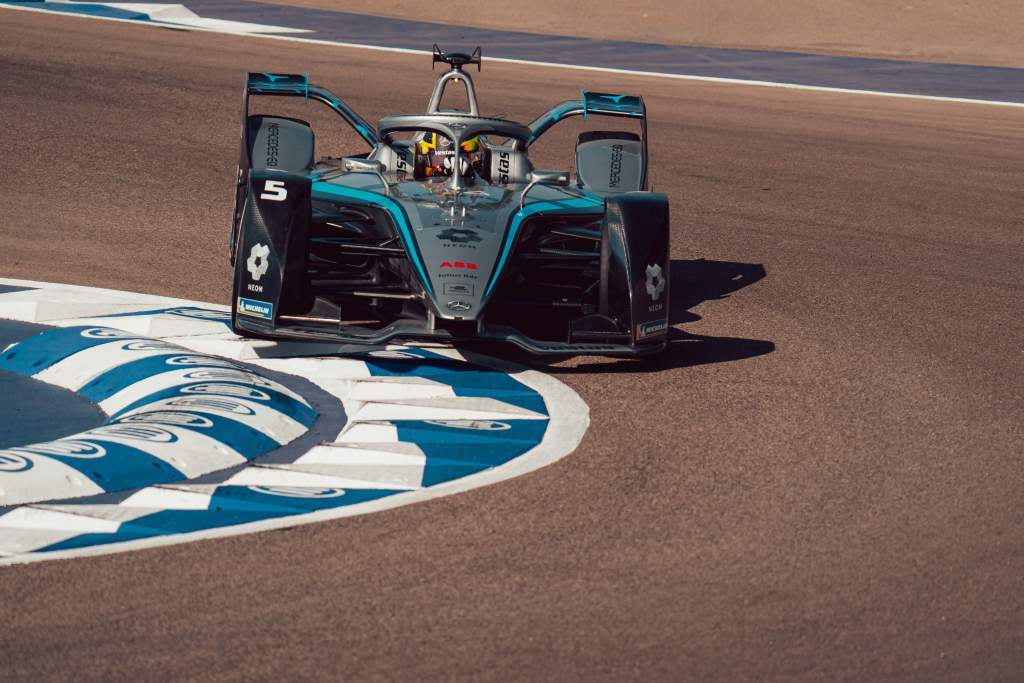 "Stoffel was really struggling every time he hit the brake pedal," Mercedes EQ team manager Gary Paffett told The Race.
"It is not the first time it's happened, but certainly today seems to impact us more than it has in other places.
"We've got to go away and find a way of managing it better. It's not a case of it's just one set of brakes that it happens on, we've got multiple sets to use during the year and, obviously, we've got to this point in the season where we're still trying to find sets that we like and then we can roll out every weekend with a set that's consistent.
"It is a challenge. But we've got some ideas, and we'll come to New York with a plan, and hopefully have a lot more predictable brakes for him."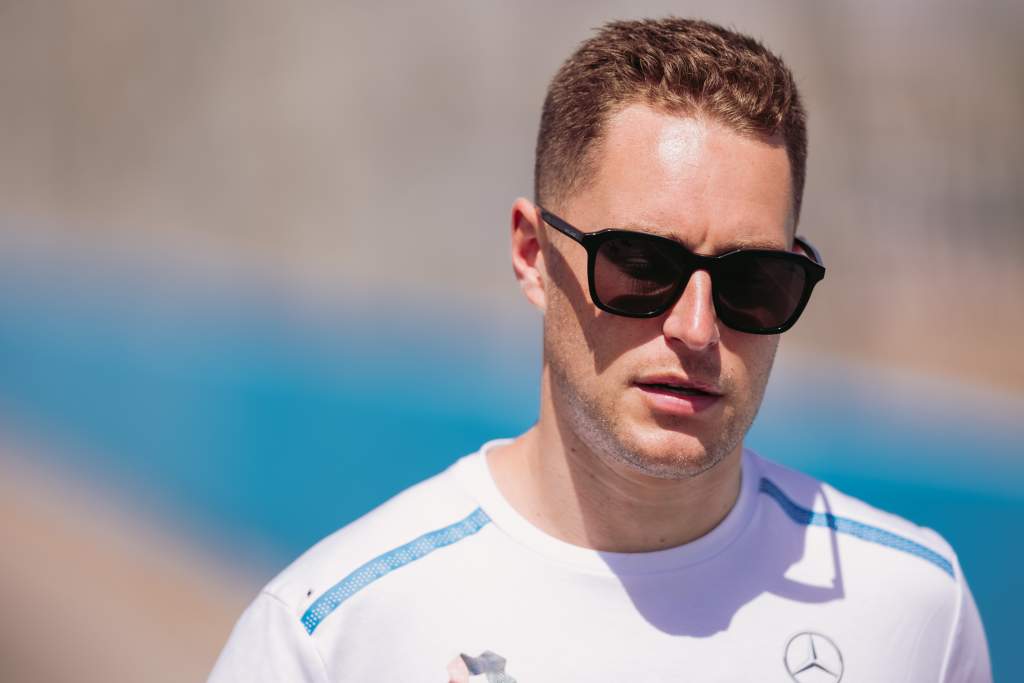 Vandoorne's average starting position ahead of the Marrakesh E-Prix was the third-strongest behind Andre Lotterer and title rival Vergne.
But his initial minimal Marrakesh practice woes with his brakes quickly turned into a full-scale crisis in qualifying when he was slowest of the 11 cars in his group. This in itself evolved into a damage limitation exercise as his three title rivals – Mortara, Vergne and Mitch Evans – all started the race within the top six grid positions.
"I'm in two moods a little bit," Vandoorne told The Race as he mulled over four hard-fought points.
"On one hand I'm frustrated because we should have been way higher up the grid after the problems we've encountered during qualifying. On the other hand, it's a bit of damage limitation again coming from the back.
"We came into qualifying, and the brakes were a lot worse and just impossible to do a lap with. We just can't allow ourselves to [let] that happen, especially in a championship where every point is just super important.
"If there was a race with possibilities I think it was this one with the heat, the tyre, the battery management, everything, and I do think we actually maximised everything."
While that was some reward for another dynamic race by Vandoorne, the 'what if' questions which lurked around the Mercedes EQ garage after the race were almost tangible.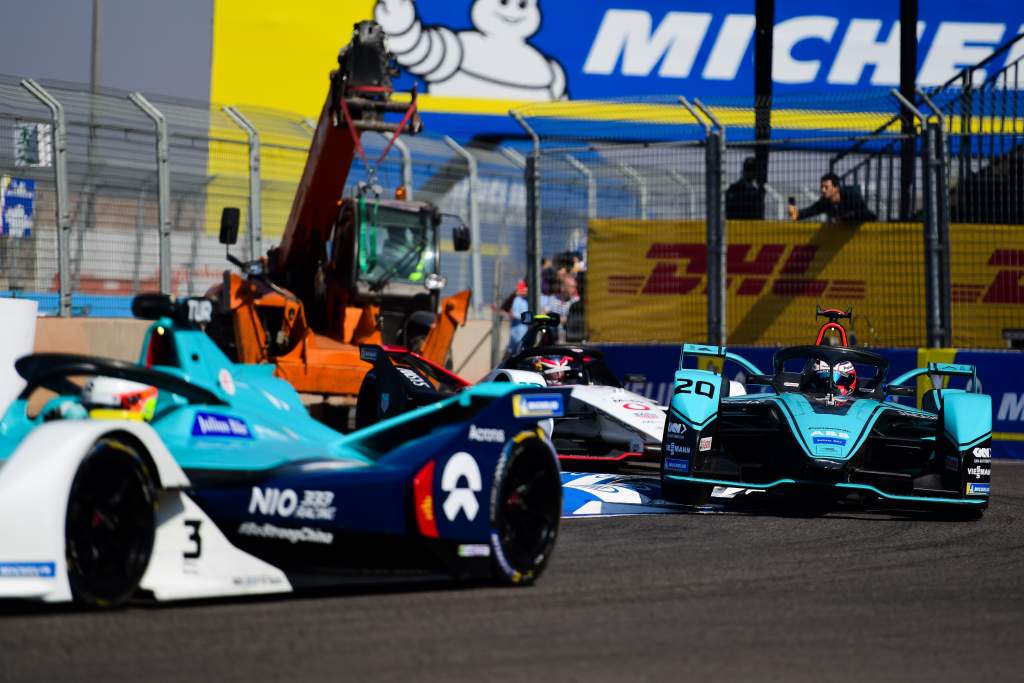 In 2020 Mitch Evans (pictured above) blasted through from 24th on the grid to sixth at the chequered flag at the Moroccan venue – but Vandoorne believes that a combination of little attrition in the race and the new qualifying format seeing the quicker cars at the front rather than scattered through the grid as in 2021 is made it much harder to cut through the field.
"Very few people dropped out of the race today," Paffett said.
"To get a top five, or top six, without anyone really dropping out is a big challenge, especially this year, where normally the quicker guys are qualifying at the front,
"You're expecting to catch and overtake the top six cars which are fighting for a championship effectively. That's always gonna be a big challenge.
"So, could it have been possible if it wasn't so hot? Yes. But still, I think the qualifying format we have this year is more difficult.
"When Mitch did it in 2020, he probably had a lot of the championship contenders starting around him on the grid. So, you've a lot more people coming back towards you basically."
Vandoorne attempted to aid his cause by leaving his second attack mode deployment later than the rest of the field.
This was a risk in the sense that it could make the management of the battery temperatures trickier to get right and his Mercedes EQ Silver Arrow 02 did suffer in the final stages along with many others.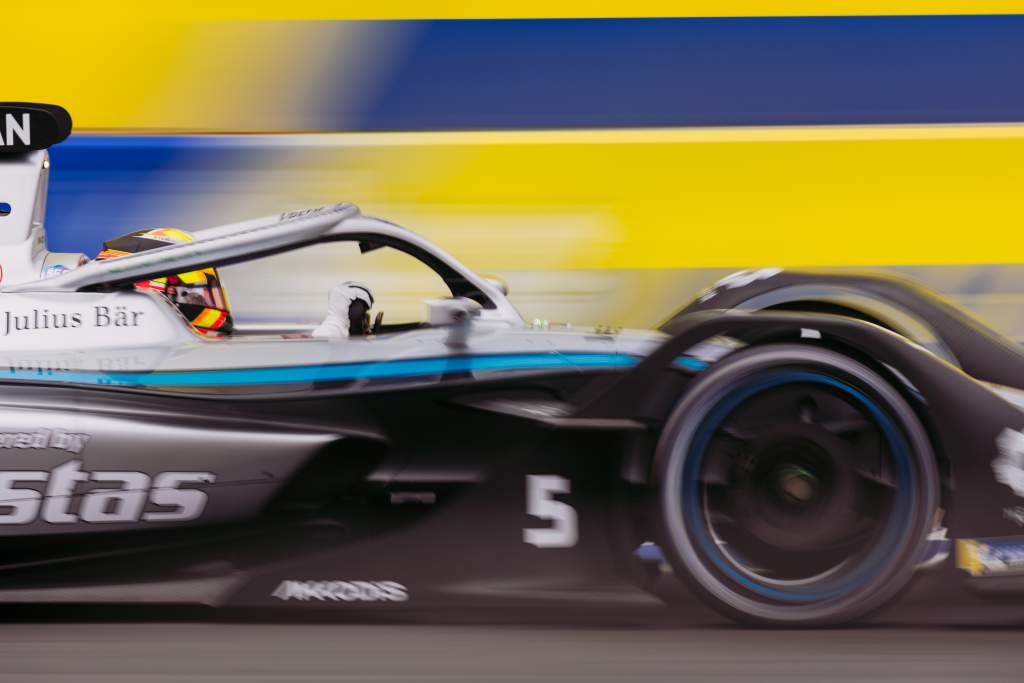 However, Vandoorne was able to pick off Sam Bird, Oliver Rowland and Oliver Askew and get into the top 10 before nursing his car in the final laps.
"It was probably quite late [to take the second attack mode], I saw everyone taking it quite early which helps a little bit with the battery temperature," said Vandoorne.
"I was kind of having good pace in the middle stage of the race and the team was happy for me to build a gap a little bit, close up to people then take it to get myself into clean air as well.
"I think from the team's side it was a well-executed race, tricky on the last lap to bring the car home with the battery temperatures but a couple of points is still better than nothing."
Bringing home nothing doesn't win you championships, and the last time Stoffel Vandoorne returned to his garage empty-handed was back in February at Mexico City.
That still bodes well for Vandoorne in the sense that he is very much still in the game for the title, further confirming that Formula E's quartet continues playing to its own tune in 2022.