Mercedes driver Stoffel Vandoorne has lost his pole position for the Valencia Formula E World Championship race due to a tyre rules infringement.
The stewards ruled that Mercedes had breached article 3.2 of FE's technical regulations through the "use of a tyre without appropriate identification", saying that "the tyre mounted on the car is not corresponding with any of the ones declared in the technical passport".
All of Vandoorne's times from the qualifying session have been deleted, dropping him to the back of the 24-car grid.
Mercedes team principal Ian James put the issue down to an administrative error.
"Effectively the way that things work is that the serial numbers of various parts have to be put onto the technical passport," James told The Race.
"They're noted down, it was noted down correctly and then when it was actually put into the technical passport it seems like it was a fat finger error and there's one digit out of hundreds which is incorrect.
"That's obviously been identified and has caused the issue."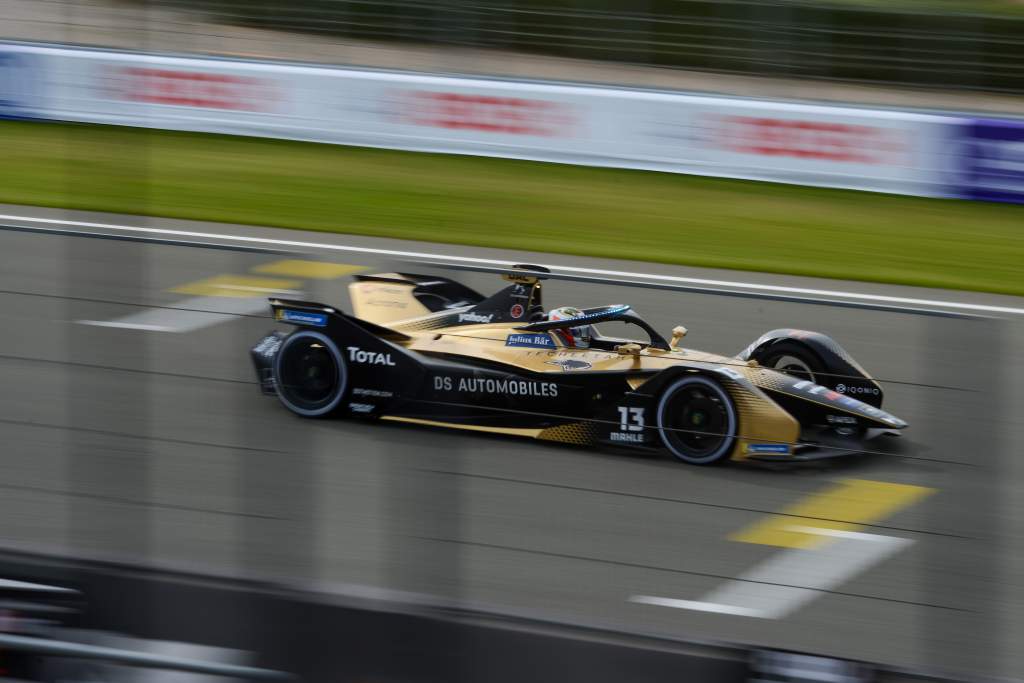 Reigning champion Antonio Felix da Costa inherits pole in his DS Techeetah, with BMW driver Maximilian Guenther joining him on the front row.
Vandoorne had taken pole despite having to qualify in the first group due to being fourth in the championship.
"First and foremost it shouldn't take anything away from what Stoffel did in qualifying," James added.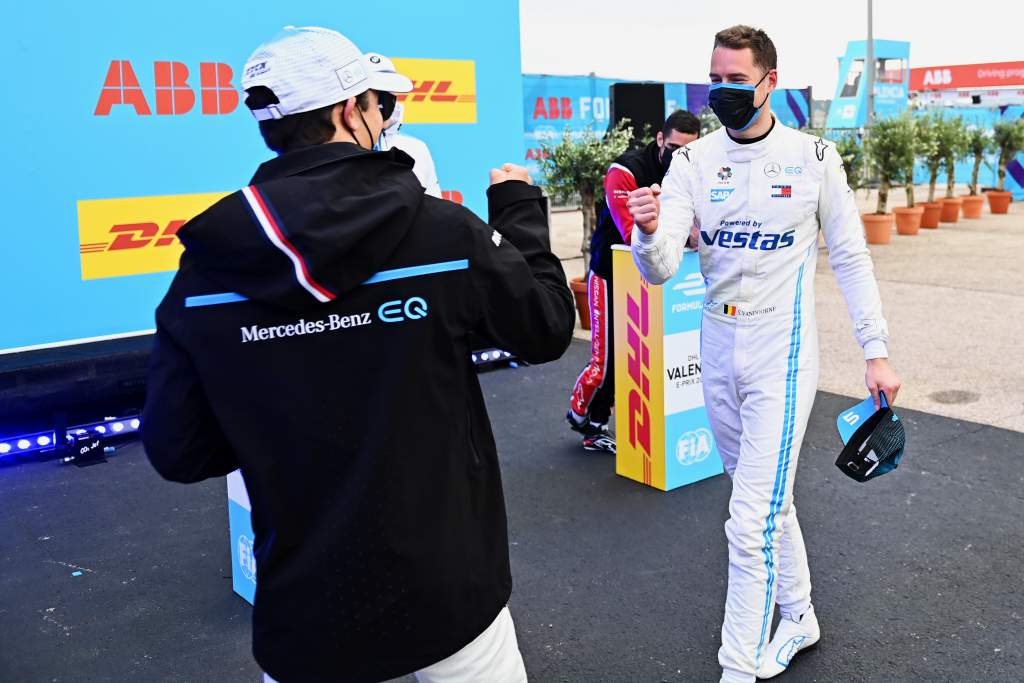 "He had a great initial qualifying session in group one and then his superpole lap was stunning, really stunning.
"It's a bitter disappointment obviously for him and for the team but we now need to regroup and see what can be salvaged and show some of that resilience that we've shown earlier in the season."
Formula E teams' usual limit of eight tyres per car for each event has been eased to 12 tyres per car for the Valencia weekend due to the increased wear rates experienced at the permanent racetrack during testing last winter.
Qualifying Results
| Pos | Name | Team | Car | Group 1 | Group 2 |
| --- | --- | --- | --- | --- | --- |
| 1 | António Félix da Costa | DS Techeetah | DS E-Tense FE21 | 1m26.87s | 1m26.522s |
| 2 | Nyck de Vries | Mercedes-Benz EQ | Mercedes-EQ Silver Arrow 02 | 1m26.914s | 1m26.73s |
| 3 | Maximilian Günther | BMW i Andretti Motorsport | BMW iFE.21 | 1m26.868s | 1m26.943s |
| 4 | Alex Lynn | Mahinda Racing | Mahindra M7Electro | 1m26.799s | 1m27.022s |
| 5 | Sébastien Buemi | Nissan e.DAMS | Nissan IM02 | 1m26.876s | 1m27.053s |
| 6 | André Lotterer | TAG Heuer Porsche Formula E | Porsche 99X Electric | 1m26.933s | |
| 7 | Norman Nato | RokIT Venturi Racing | Mercedes-EQ Silver Arrow 02 | 1m26.979s | |
| 8 | Oliver Rowland | Nissan e.DAMS | Nissan IM02 | 1m27.002s | |
| 9 | Pascal Wehrlein | TAG Heuer Porsche Formula E | Porsche 99X Electric | 1m27.008s | |
| 10 | Nick Cassidy | Envision Virgin Racing | Audi e-tron FE07 | 1m27.072s | |
| 11 | Alexander Sims | Mahinda Racing | Mahindra M7Electro | 1m27.109s | |
| 12 | Jean-Eric Vergne | DS Techeetah | DS E-Tense FE21 | 1m27.157s | |
| 13 | Jake Dennis | BMW i Andretti Motorsport | BMW iFE.21 | 1m27.177s | |
| 14 | René Rast | Audi Sport ABT Schaeffler | Audi e-tron FE07 | 1m27.29s | |
| 15 | Robin Frijns | Envision Virgin Racing | Audi e-tron FE07 | 1m27.317s | |
| 16 | Edoardo Mortara | RokIT Venturi Racing | Mercedes-EQ Silver Arrow 02 | 1m27.338s | |
| 17 | Mitch Evans | Jaguar Racing | Jaguar I-Type 5 | 1m27.442s | |
| 18 | Sérgio Sette Câmara | Dragon / Penske Autosport | Penske EV-4 | 1m27.456s | |
| 19 | Tom Blomqvist | NIO 333 Formula E Team | NIO 333 001 | 1m27.481s | |
| 20 | Sam Bird | Jaguar Racing | Jaguar I-Type 5 | 1m27.619s | |
| 21 | Lucas Di Grassi | Audi Sport ABT Schaeffler | Audi e-tron FE07 | 1m27.634s | |
| 22 | Nico Müller | Dragon / Penske Autosport | Penske EV-4 | 1m27.644s | |
| 23 | Oliver Turvey | NIO 333 Formula E Team | NIO 333 001 | 1m28.524s | |
| 24 | Stoffel Vandoorne | Mercedes-Benz EQ | Mercedes-EQ Silver Arrow 02 | | |