Formula E race winner Maximilian Gunther had help from his BMW team to make an impromptu Esports debut in the The Race All-Star Esports Battle, and is keen to go again.
The BMW i Andretti Motorsport driver, who clinched a breakthrough win at the Santiago E-Prix in January, came to Esports cold after being invited by The Race last Friday.
Initially Gunther was unable to take part but with the help of his BMW team he was able to make an eleventh hour commitment via BMW's facility in Munich.
"It was all a bit spontaneous for me as I don't have a simulator but when I heard about it all through you [The Race] I really wanted to be a part of it," said Gunther.
"I am not an Esport player at all, or I wasn't anyway!
"But I had the idea to speak to the team and we got a solution by using their ready to run rig.
"I got there Sunday morning and really enjoyed it. We set it up and it was good fun.
"We have huge potential to improve because it was all quite last minute so we need to tune it up more because we want to race again and do it all more regularly.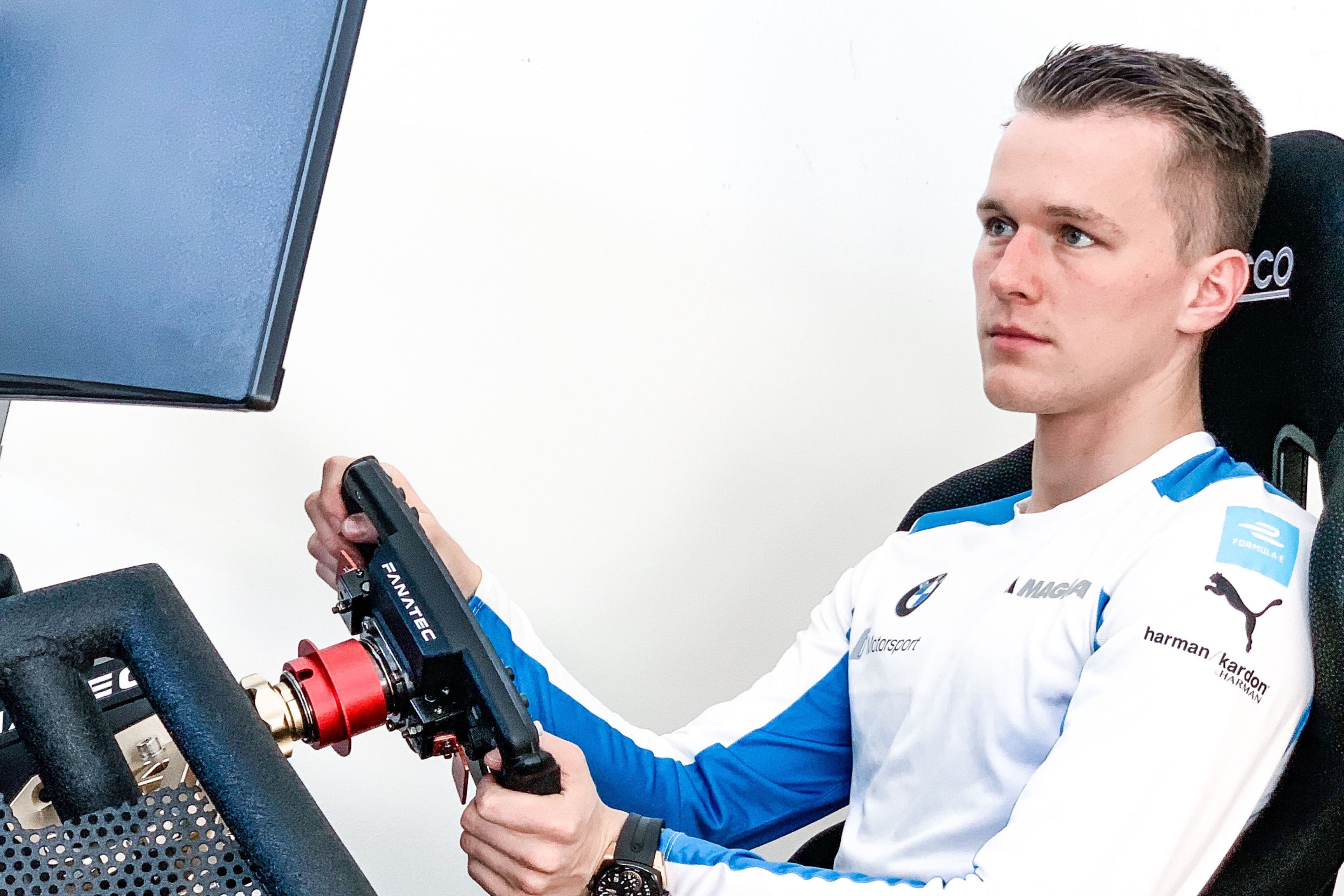 "I have nothing at home and I was not a gamer, let's say.
"Since I started racing professionally I always used team simulators and didn't do Esports at all."
Gunther qualified fourth in the Group 1 race and completed it in second.
A 20th place start then followed for the final, and he ran 10th briefly before a fraught battle with World's Fastest Gamer winner James Baldwin. Another shunt with Petar Brljak sent both drivers rotating and Gunther finished only 22nd.
Gunther described his experience in Sunday's race as "super interesting" and confessed that it left him wanting more.
"The experience was cool and quite relaxed but you know when lights go out you have 'that feeling' and you go for it like in a real racing, so it is super interesting," he said.
"I'm ready to go again because everything happened so quickly last week but I have to say a great job by The Race and the organisers because it was really great fun to be part of it all."
The Race and parent company Torque Esports are organising another event this coming Sunday, with separate races for 'real-world' drivers and simracing stars this time.