As Formula E heads into the final race of its 2022 season and Gen2 era this weekend, debate is raging among teams and drivers over the consistency of how defensive driving rules are applied.
The controversy surrounds the specific application around breaches of appendix L chapter IV article 2b of the International Sporting Code and article 20.5 of 2021/2022 FIA Formula E World Championship Sporting Regulations.
The first of these regulations, which is used throughout FIA world championships and the majority of circuit racing, concerns the parameters regarding overtaking and specifically that only one change of direction is permitted when defending a position.
The wording of the article states that 'any driver moving back towards the racing line, having earlier defended his position off-line, should leave at least one car width between his own car and the edge of the track on the approach to the corner'.
However, the regulation also dictates that 'manoeuvres liable to hinder other drivers, such as deliberate crowding of a car beyond the edge of the track or any other abnormal change of direction, are strictly prohibited'.
Any driver who is deemed guilty of the above offences is placed under investigation by the race director and then referred to the stewards.
Article 20.5 of the sporting regs details that anyone 'defending' a position 'on a straight, and before any braking area, may use the full width of the track during the first move, provided no significant portion of the car attempting to pass is alongside. Whilst defending in this way the driver may not leave the track without justifiable reason'.
Additionally, the regulation details that 'for the avoidance of doubt, if any part of the front wing of the car attempting to pass is alongside the rear wheel of the car in front this will be deemed to be a 'significant portion'.'
The Race understands that the topic of defensive driving was specifically discussed ahead of last month's London E-Prix, where two penalties were handed out. These were for Nyck de Vries and Robin Frijns who were adjudged to have committed offences while racing against Nick Cassidy and Andre Lotterer respectively.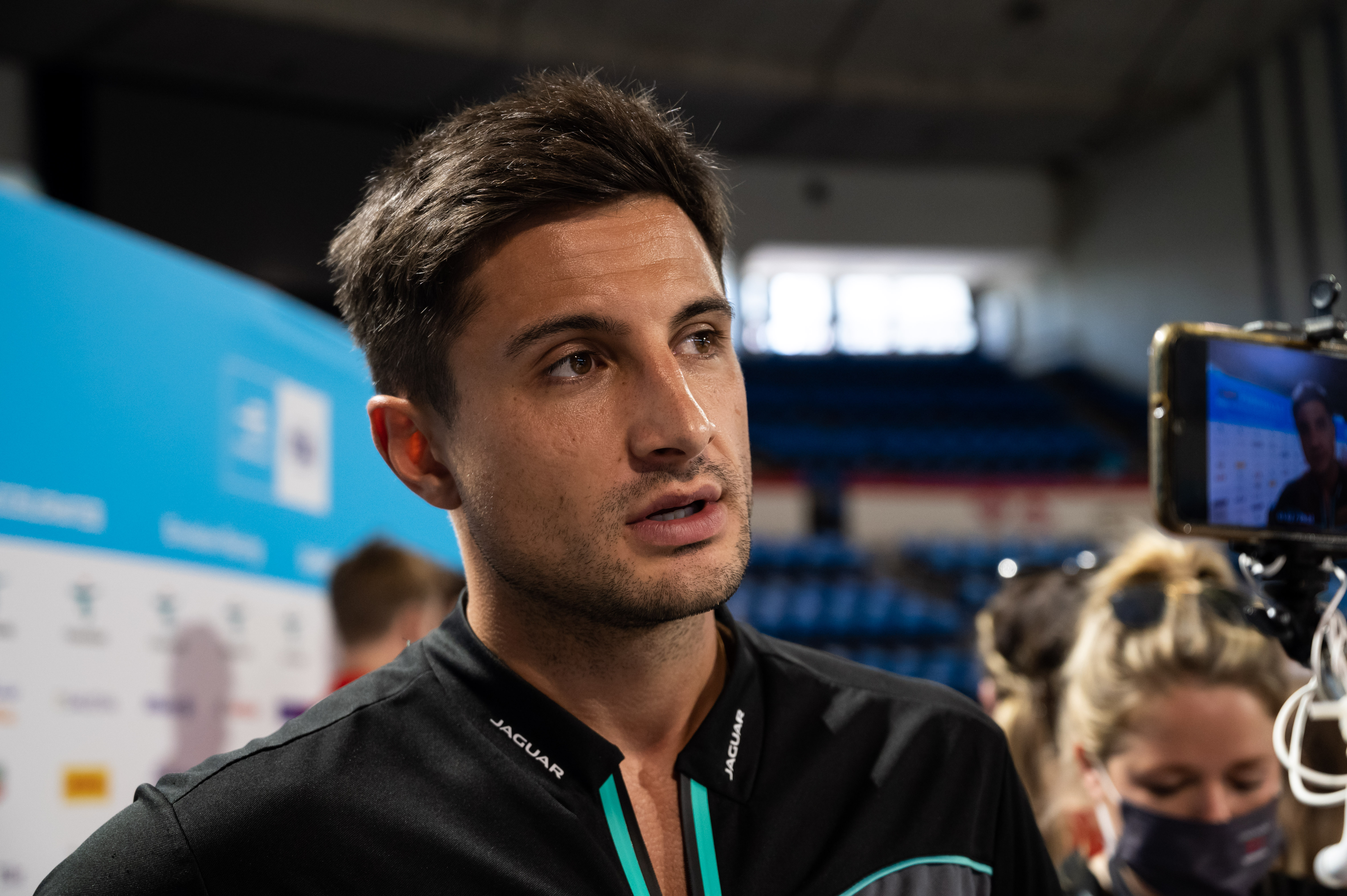 Mitch Evans has been particularly vocal on the matter over the course of the season.
"I think it should be very clear cut," said the Jaguar driver.
"There's different parts of this championship that are very unique compared to other championships as we do a lot of coasting and that allows for the phase of the braking zone to be exposed for the car in front and to give the other car the opportunity to stay flat and overtake."
Evans questioned the consistency of penalties in recent races as he believed he was the victim of inappropriate defending by Pascal Wehrlein in Marrakesh and de Vries in New York. Neither was penalised.
WHAT. A. SAVE. 😮‍💨@mitchevans_ catches a bump and almost spins!

Follow LIVE timing 👉 https://t.co/eyJkPu28N5

🇺🇸 2022 #NYCEPrix | @JaguarRacing pic.twitter.com/Zwb3giPX8u

— ABB FIA Formula E World Championship (@FIAFormulaE) July 17, 2022
"The consistency has been really bad," said Evans.
"I've been a victim of it, unfortunately. I think some drivers really take it over the limit. I feel like it's quite a clear rule to be able to control. It's a clear one move rule.
"We saw it in London where penalties were applied with multiple moves under regen. Because you have a braking phase that is just unacceptable.
"I feel like we still need to do more to get on top of it, because I think it's just really cheap racing and not fair.
"I've never really driven like that to be honest, so I feel probably more frustrated compared to other drivers.
"I think a lot are just completely fed up with the defensive driving that some of these other drivers are doing. Some of it is really on the limit. Some of it's over the limit.
"Some drivers just get away with it."
Evans, who feels the situation will only get worse unless penalties are applied consistently, suggested the officials might need more understanding of certain Formula E nuances, such as the lift and coasting by cars into some corners to conserve and regenerate energy.
"It's tricky for them to understand the style of racing and where's the limit, but some rules need to be applied soon because otherwise it's just going get out of hand or not be controlled," he added.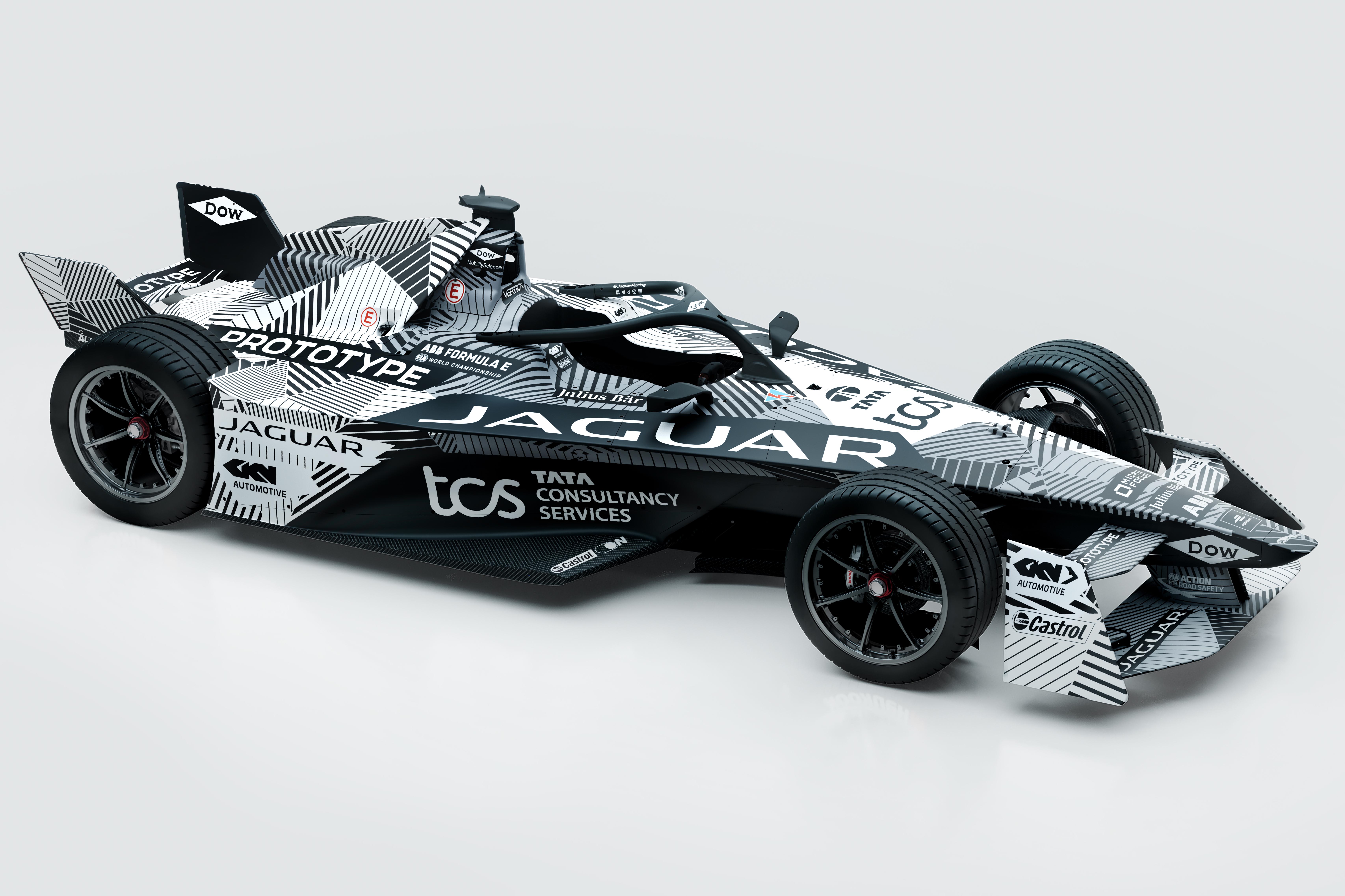 "With Gen3 it's going to be even faster, we're still going to be coasting so the approach speed is going to be even greater.
"It feels like one of these things where to what point does it go to before we actually make a change?
"Do we have to have a big shunt for things to actually change? Obviously that's the wrong way to go about it.
"Hopefully we get on top of it as soon as possible, even though I feel like it's already a bit too late.
"I think we're all sick of trying to fix it and trying to make it very clear it's not right.
"The FIA have been quite good at trying to understand it recently, which is really important, but it's just taken a long time."
Mercedes driver de Vries has come under fire this season, with his style of defending positions called into question in Rome as well as New York and London.
He admitted his penalty in London was just but questioned other incidents and also the tools for stewards to base some of their decisions on.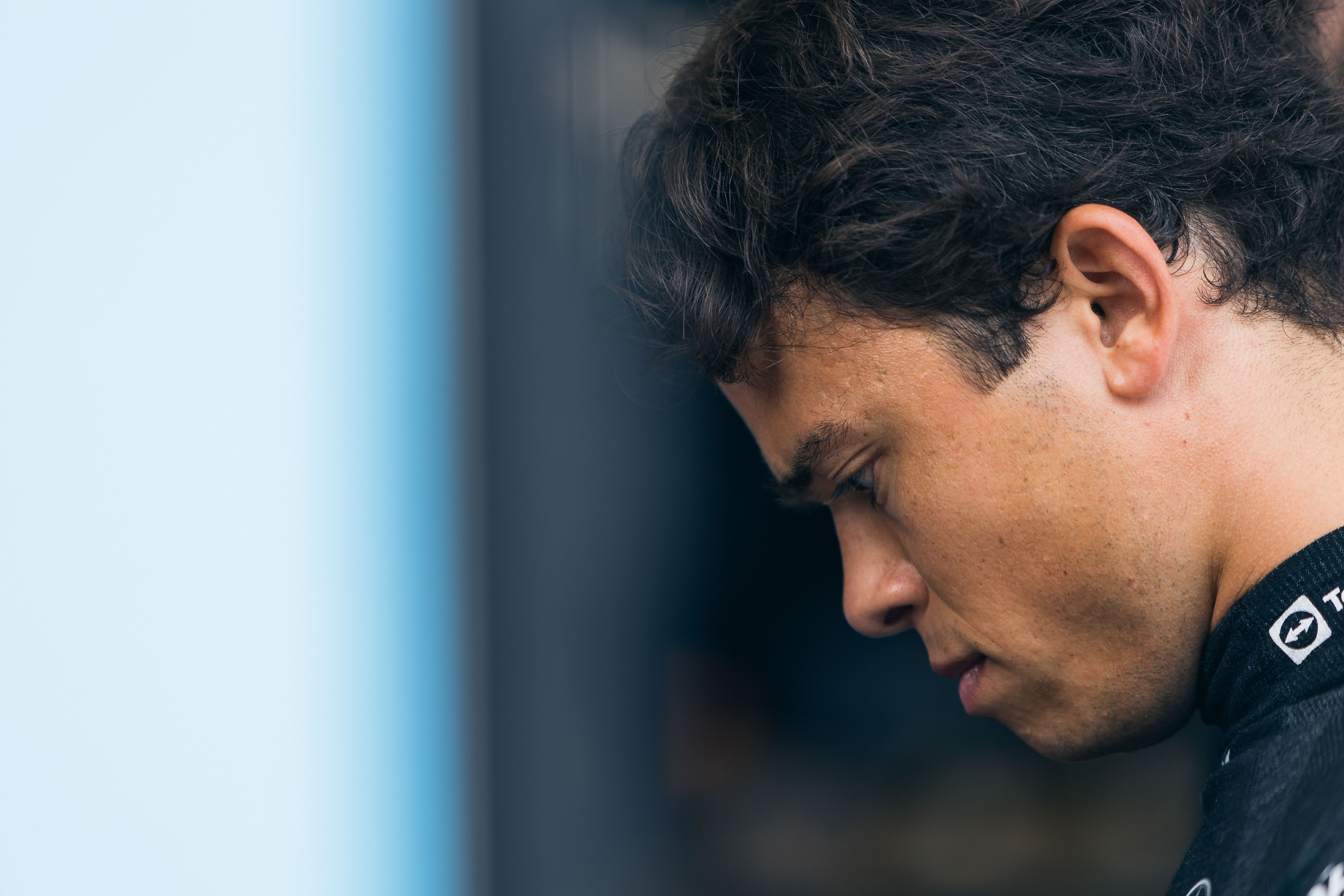 "I'm happy to accept that I was wrong in London, that I moved twice and that I was penalised," de Vries told The Race.
"I just struggle to comprehend the lack of consistency.
"We know in Formula E this has been a thing over the past season and it's happened so much and yet nothing has ever happened."
Unlike Formula 1, not all cars on the Formula E grid have active on-board cameras but stewards do have a range of non-broadcast camera angles and CCTV to observe when incidents are placed under investigation.
"What annoys me a little bit is that still a lot of things go out, or happen out of camera, and for some reason we don't have enough resources to see everything," de Vries added.
"I don't want to call names or situations but I know that other things happen that ultimately caused people to DNF, because of broken bits on the car, and they were overlooked."
De Vries also highlighted what he described as 'black and white' regulations that don't allow scope for the variation in styles and resources in specific disciplines of racing.
"It's difficult for everyone because we are kind of applying the rule book as if it's law, black or white, but none of it is black and white," he said.
"And then there is the problem that we can't actually capture and see everything and there is this huge lack of consistency.
"I think that is the main bottom line conclusion and I think everyone agrees and highlights that.
"We need to make sure we see everything because that is priority number one, you need to be able to see everything, and then you need to find a common ground to find rules that are able to be applied more consistently. I don't have the answer to it."