The Paris E-Prix could become a biennial race from 2023 onwards after Formula E and the city have agreed on a strategy to minimise disruption in the French capital city.
The Race can reveal that there are plans for the Paris E-Prix to return in 2023, the French event having last been held in 2019.
It would then begin a run of racing in every odd year throughout the present decade in what Formula E has described as a long-term flagship race.
The race will not run in 2022 in order not to clash with presidential elections that are taking place in the spring.
The Paris E-Prix, which first ran in 2016, has been held on a circuit known as the Circuit des Invalides, which runs through the seventh arrondissement of the French capital, racing around the Hotel des Invalides and with the iconic Eiffel Tower as a backdrop.
The race is one of the most popular for teams due to being commercially attractive for partners and VIPs but the track itself has often come in for criticism from drivers for being too small and narrow.
The 1.2-mile track did witness one of the most memorable Formula E races in 2019, when Robin Frijns took victory amid chaotic scenes when a spring storm hit the circuit just after the start of that race.
Formula E co-founder and deputy CEO, Alberto Longo, said that the championship was "delighted to keep having the opportunity to go back to Paris, which is one of the key cities for us".
"We have a very close relationship Anne Hidalgo, the mayor of Paris, and her team, and we have a constructive dialogue with them," Longo told The Race.
"But obviously, we have decided that in 2022 with the pandemic still around and with elections for the presidency happening in the month of April, hosting an event could affect the celebration of the race itself."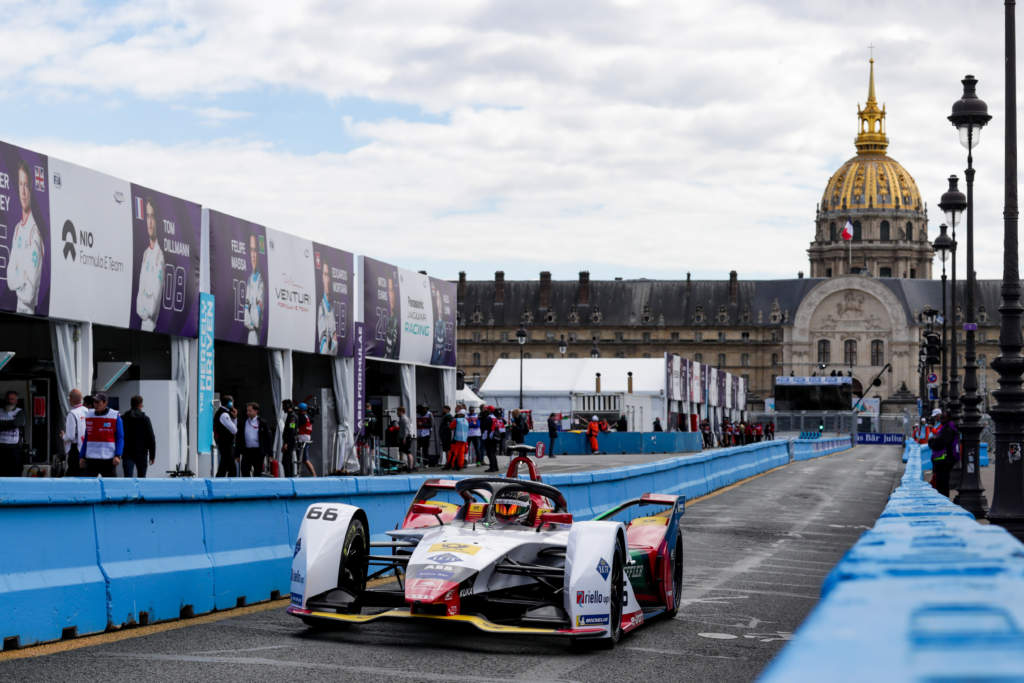 The Race understands that Formula E has taken a long-term strategy for re-introducing the Paris E-Prix in 2023, when Gen3 cars will race for the first time.
Longo confirmed these plans, telling The Race that "let's say, we are planning an adaptation of the track for those [Gen3] cars".
"I think that decision was very easy and from 2023 onwards we will be there every other season in Paris," he added.
"We are working to find a way to sign up for a very long-term contract with the city of Paris, because we consider France and Paris, obviously, as one of our flagship events."
The French presidential elections will take place between 10 and 24 April 2022, with the second round held two weeks after the first.