After months of off-season deliberation, estimations and debate, Formula E has debuted its brand-new qualifying format at the season-opening Diriyah E-Prix double-header.
Stoffel Vandoorne emerged as the maiden victor of the innovative new format that begins with a group stage and then proceeds with a series of knockout head-to-head duels.
But was the new system a success? Was it an improvement on the previous format and how should it be tweaked in the future? Our writers give their verdict.
Positive start will calm nerves
Sam Smith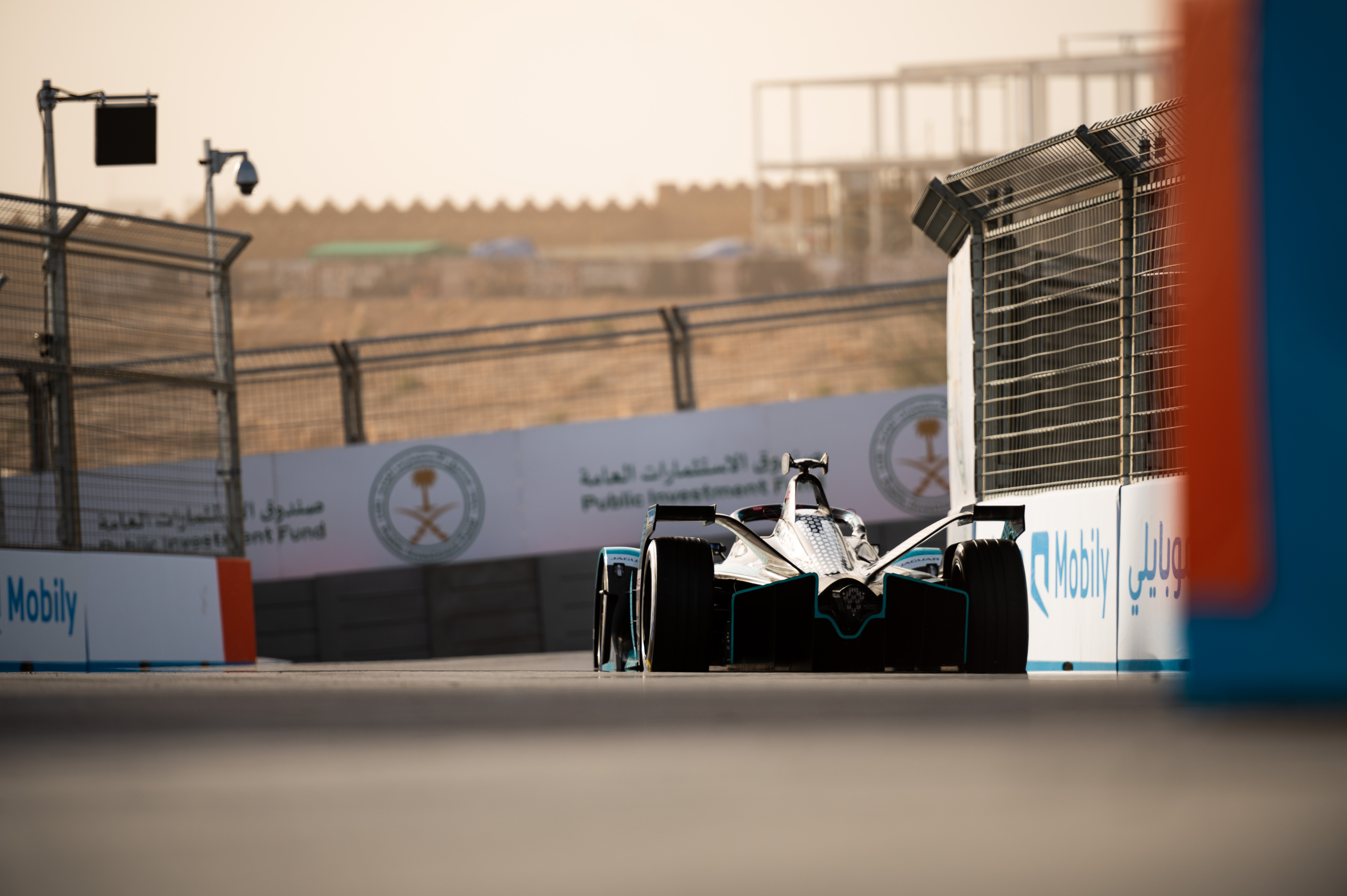 There was a lot of nervous energy up and down the pitlane prior to Formula E's new qualifying system taking place at Diriyah today, with most of the tension being felt in the offices of the FIA and promoter Formula E Holdings.
That was largely dissipated by a session that brought some nice storylines that ranged between the pre-season joint-favourite Jaguar being knocked out in the groups (Mitch Evans) and quarter-finals (Sam Bird), a semi-final rout by Jake Dennis and the first intra-team duel in the second semi-final between Mercedes duo Vandoorne and Nyck De Vries.
The initial group stories brought the expected jeopardy with traffic, especially for Jean-Eric Vergne and also with errors – Sebastien Buemi's lock-up on his first flyer for example.
As a TV spectacle, there needs to be more seen in the pits for the all-important tyre strategies but on the plus side, the easy to read 'graph-graphic' for duels worked well.
The pace of the duels was good up until the final when there was a slightly incongruous five-minute gap. With weighbridge invitations this is inevitable, but still, some momentum is lost.
The three points for pole is now much harder to achieve, which has to be a good thing.
But perhaps more importantly some much-needed sporting credibility, with the best rewarded in now more level conditions than qualifying's previous iteration, has breathed some fresh life into an archaic format.
Great format but award more points
Valentin Khorounzhiy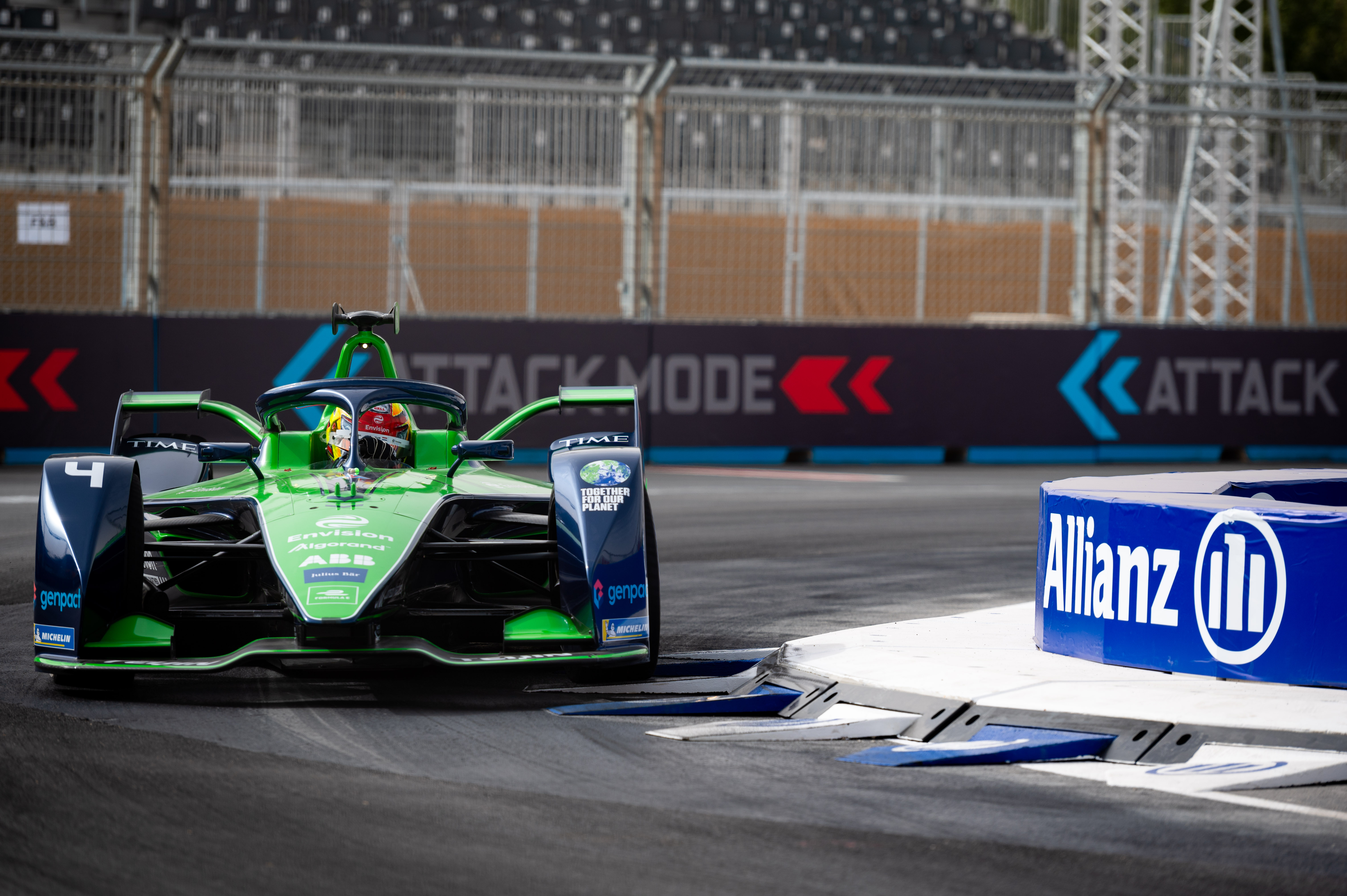 I'm a pretty big fan! The format looked a bit intimidating with its rules written down in plain text, but actually following it along just the one time should be plenty enough for anyone to get the hang of it. After all, it's basically the IndyCar qualifying format but with 'play-offs' instead of Q3 and Q4 style sessions – and the 'play-off' aspect looks well-integrated.
In fact, with the amount of gravitas brought to the table by a proper tournament shoot-out, it leaves me wondering whether it's too grandiose for a simple qualifying session.
The way I'd go about tweaking that is to award more points for qualifying – maybe replacing the three points for pole with one for making the quarter-finals, two for making the semi-finals, three for making the final and five for pole position. Or maybe even something like a 1-2-4-8 scale.
But that's a minor quibble, and the bigger picture is a good one. There might still be unforeseen question marks or twists here, but it really, really seems to work!
It dragged, but this is about the big picture
Matt Beer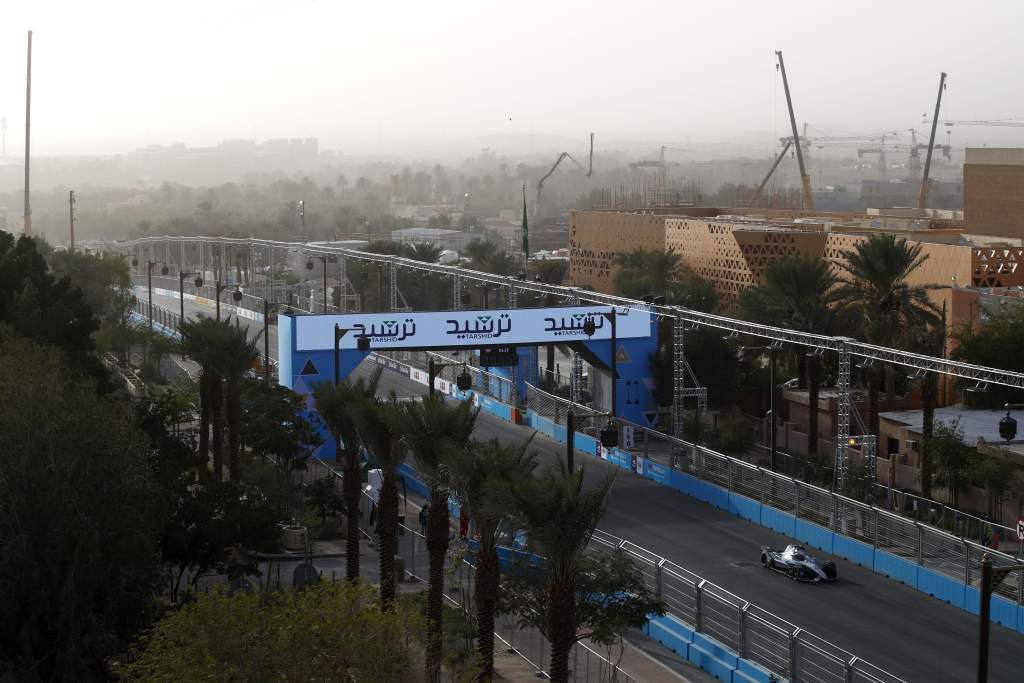 I've always thought fascinating qualifying formats tend to be more interesting on paper than they prove to be as TV or trackside spectacles in reality, and this isn't really an exception.
There were some clever touches in the broadcast package, it was neat that Mercedes team-mates Vandoorne and De Vries went head to head at the stage they did, Formula E cars are very entertaining on a flat-out qualifying lap and Diriyah is an underrated track.
But it did also drag a bit for me, even with the transitions between each section being kept pretty tight. Personally, I could live with it jumping straight from the groups to semi-finals and having fewer duels in total. The stakes felt pretty low at quarter-final time.
Qualifying's really always just a means to an end though, isn't it? Given FE's season-opening session was always the meritocratic one before championship position groups and dirty tracks began skewing stuff, it feels too soon to fully judge things – but the principle of this format looks like the right one.
I was no fan of the jumbled championship battle narrative the old one created (a 15-way title fight is a fun concept that's just a messy fog in practice), and this one still contains enough jeopardy scope to keep things interesting without throwing sporting merit out of the window.
If we get to August primed for a last-round championship decider between the two/three/four/five drivers who've been the strongest all season, then this format has paid off.
Better for entertainment and fairness
Josh Suttill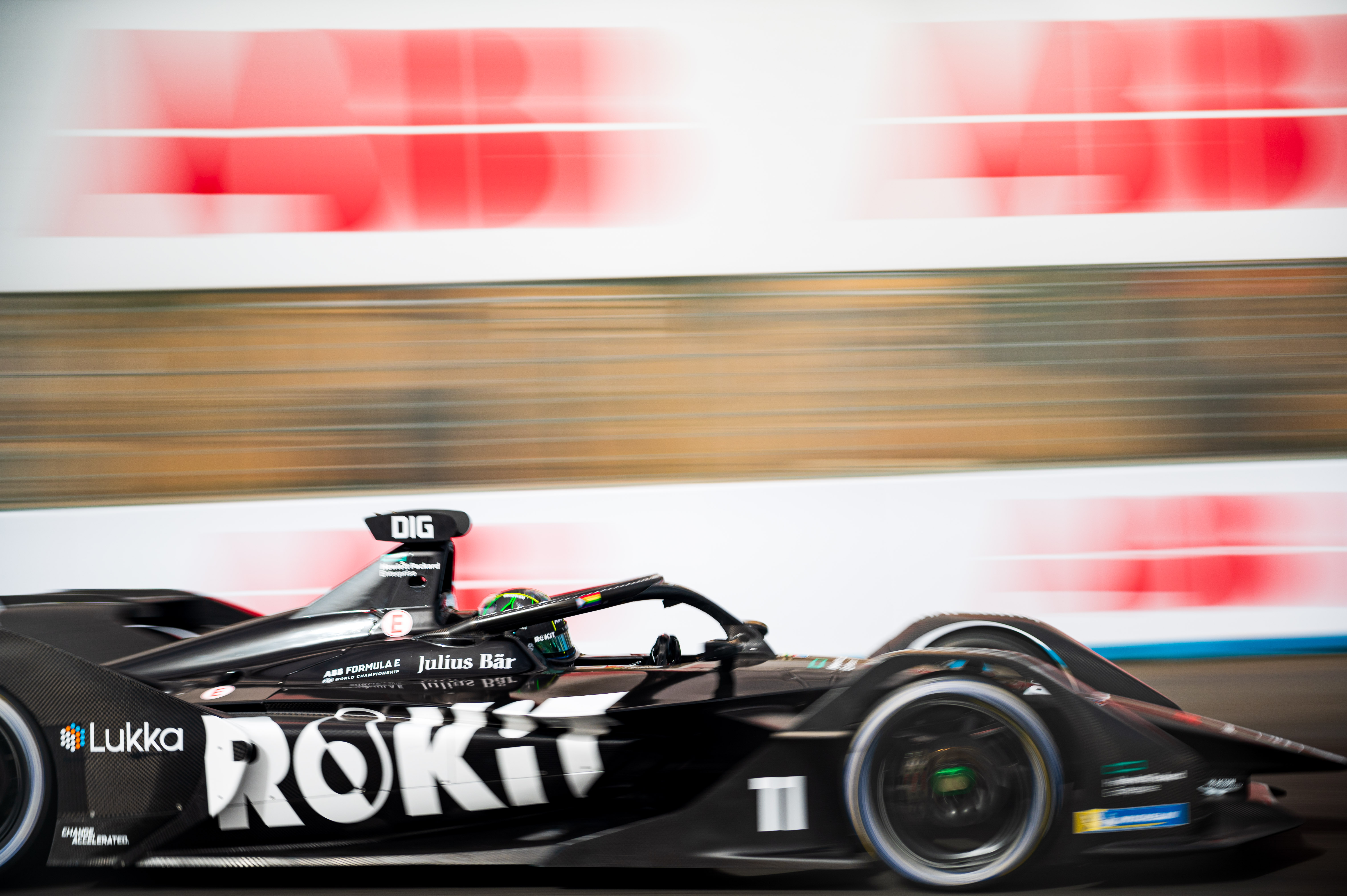 Formula E's had a varying level of success with its innovative formats and ideas since its inception, but for me, this one lands straight in the success pile.
It's good to see the back of the old qualifying format and to know that the championship's best drivers won't be penalised for doing well. An 18-driver title fight made for a good headline but it was ludicrous.
Despite being longer in length than the older format, the fast-paced nature of the duels actually made it feel more succulent. Sending them at 10-second intervals during the duels was a clever rule that keeps things moving.
As something of a statistics nerd, it's going to be fun to keep a record of the various head-to-heads throughout the season and see if particular patterns or rivalries emerge.
The format is far from perfect and there are tweaks I'd like to see – perhaps three-driver duels, a shorter group stage or even binning off the group stage altogether – but it's a solid foundation for what can become a unique selling point of Formula E.
A much fairer system
Megan Cantle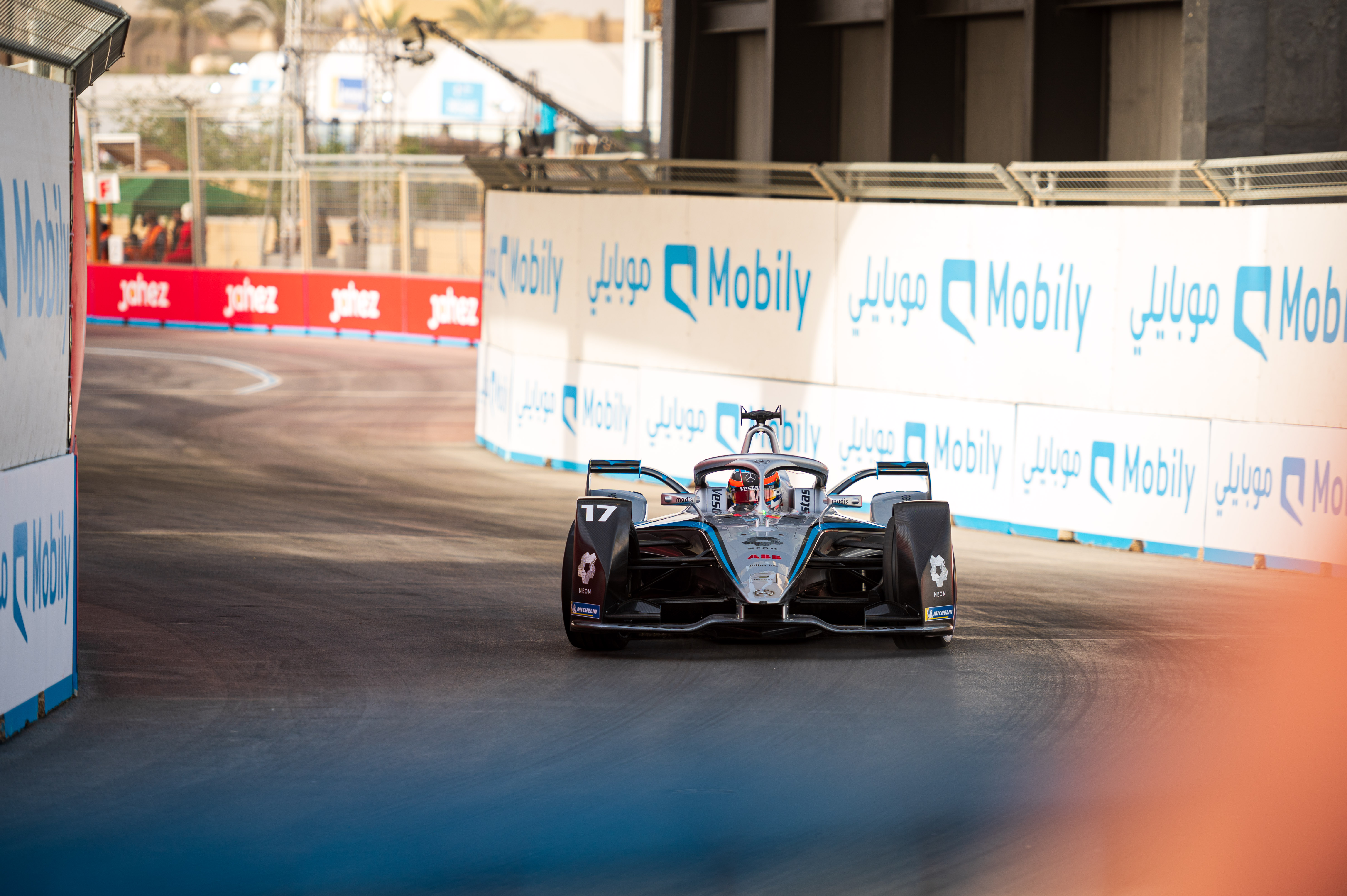 I should preface this with an acknowledgement of how unfair I felt the previous qualifying format was – it almost seemed like it was designed to punish the more successful drivers in the name of creating a more level playing field. Any changes that were made to try to rectify that were welcome, in my eyes.
But, having said that, I must admit I was pretty sceptical of Formula E's new qualifying format coming into this season. It looked far too convoluted. But on actually breaking it down, I have to say it worked well.
While the first section might have dragged on a bit longer than necessary, I thought the duels and knockout system worked perfectly. There was a good level of jeopardy and pitting team-mates up against each other in the semi-finals was an exciting twist for everyone who isn't a Mercedes fan.
I especially liked the graphics, which were well thought out and added to the overall spectacle.
It's still early days, but I'd say on first impressions, it was successful.