Antonio Felix da Costa has resigned himself to now giving up track positions to his DS Techeetah team-mate Jean-Eric Vergne as the double champion chases a historic third Formula E title.
Da Costa is 60 points behind Vergne with seven races remaining after a season in which he has so far failed to reach the podium.
While Vergne is the only of the four breakaway drivers – Stoffel Vandoorne, Edoardo Mortara and Mitch Evans being the other three – at the head of the title fight not to win a race in 2022, his consistency in scoring points has created a strong championship charge.
These results have included three runner-up positions at the Rome, Berlin and Jakarta races and two third places in Mexico and Monaco. Vergne has also been the best average qualifier under the new duel knock-out system with a mean starting position of 5.1, which is slightly better than former DS Techeetah team-mate Andre Lotterer on 5.2 for Porsche.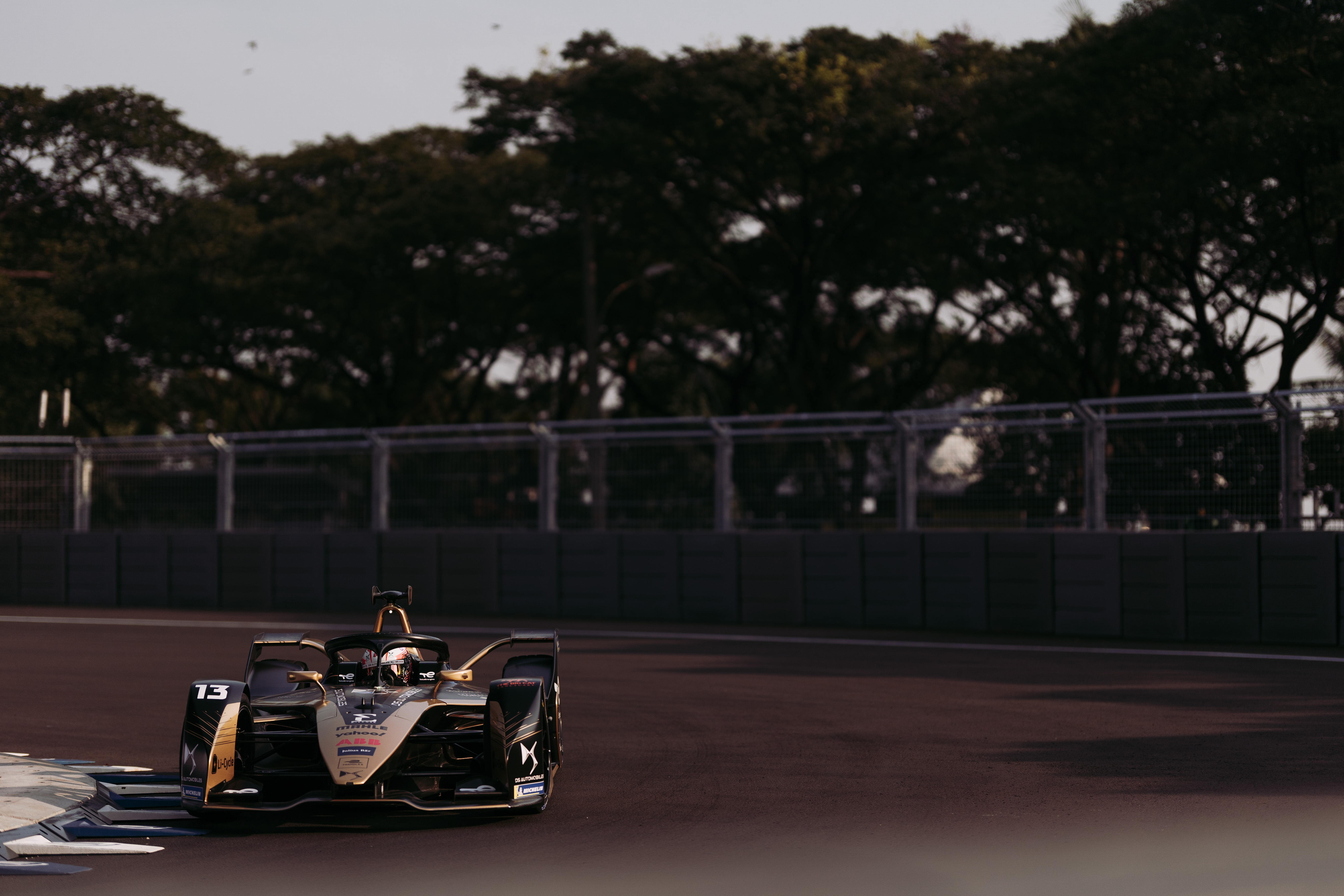 DS Techeetah has a history of its drivers attempting to work together during races with varying degrees of success. While certain strategies have paid off with strong team points collation, some events such as Santiago in 2020 and Diriyah and Berlin in 2021 have had Vergne and da Costa either compromising each other on track or allowing other cars ahead of them.
Now, heading into Saturday's Marrakesh E-Prix, da Costa has told The Race that he is prepared to allow Vergne past him if the race situation allows but says that he's "not going to sugarcoat it, you hate it as a driver when you have to compromise".
Giving an example of the intense work and planning that goes towards an E-Prix, da Costa said, "let's say Jakarta [as an example] you go to the sim for a week, you travel 30 hours to get there and then you have to work for somebody else.
"As a human being, as an athlete, you hate it.
"But at the end of the day, I am the first one to understand, as I come from a background with BMW where a lot of that was going on, so I completely understand, and I know when it has to be done."
Those comments bear witness in great part to the corresponding Marrakesh event in 2019 when he and then team-mate Alexander Sims were in a 1-2 position halfway through the race.
The pair looked set to take BMW's first ever 1-2 finish in Formula E but made contact, ending da Costa's race in the wall and losing Sims significant time and ensuring he could only finish in fifth position.
Da Costa put that ghost to rest in 2020 when he dominated the Marrakesh race to secure his first of the four wins he has delivered for the DS Techeetah squad since signing for it in the summer of 2019.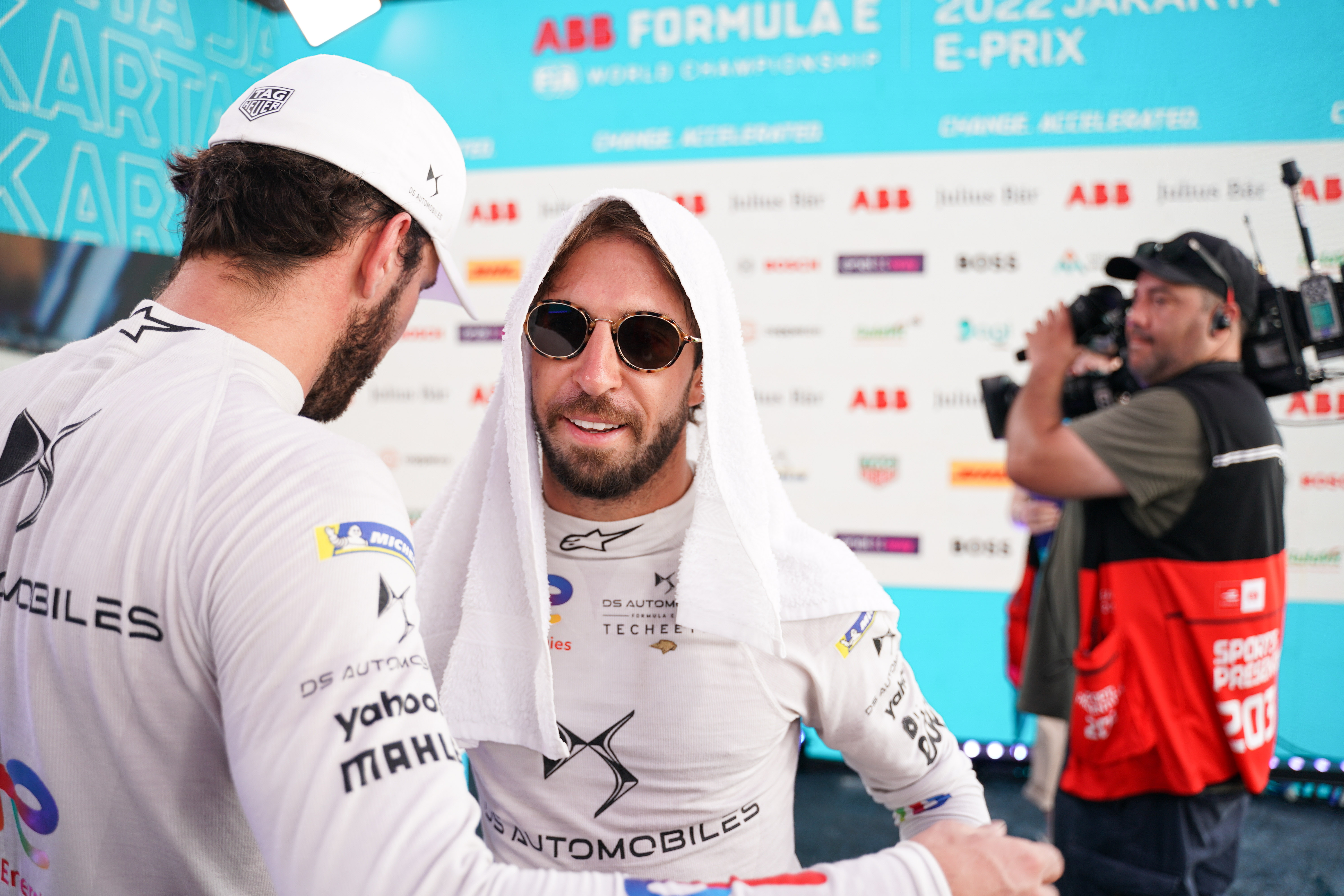 The 2019-20 champion says that he can "put myself in the shoes of the other guy" and that if he was in that position "I would have wanted a team-mate to help as well".
"It has been talked about and honestly I just told [team principal] Thomas [Chevaucher] earlier, I made myself available [for assisting Vergne].
"I will not ever slow down on purpose to compromise my race completely but if I am in a position to, how can I put this, not to prioritise because I don't want to prioritise JEV, but if I am in a position where we have to swap position for him to score a few extra points I'm expecting the call to come and, again, I do understand it.
"I hate doing it, but I do understand it and I've made myself available for that."
Da Costa also rubbished a notion that he might become too aware of Vandoorne and Evans, among Da Costa's closest friends in racing, being involved in a title fight against his team-mate.
"In the end I think that's what makes us be good friends off the track," said Da Costa
"Mitch is not only a friend but he's also a business partner as well and I was just at Mitch's birthday this weekend with him, and I told him at this point I'm working for my team-mate to become champion.
"This is why we get along so well; we understand what our jobs are when the helmets go on and what our lives are with the helmets off.
"I think that's why we respect each other and we're able to get along nicely. Even when we have difficult races with each other, contact here and there, we're able to leave that in a separate room and take care of it and go back to our normal lives."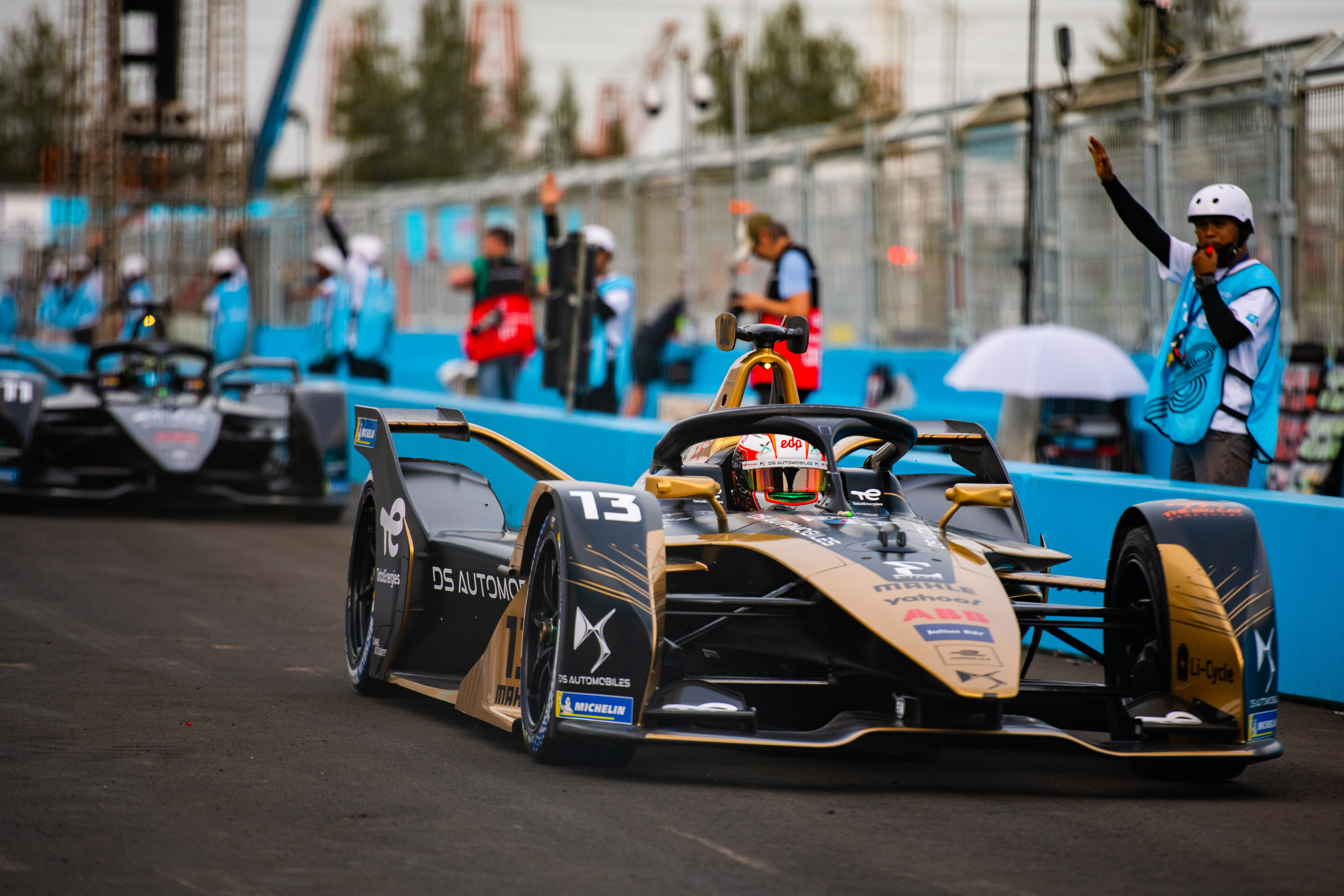 Da Costa will drive his final race in black-and-gold DS Techeetah colours in August and will shortly after be confirmed as a Porsche factory driver for the 2023 season when he is set to join Pascal Wehrlein.
He wouldn't acknowledge the switch in Marrakesh but instead emphasised his commitment to his present team in trying to secure a fourth Formula E teams' title in addition to assisting Vergne for a crack at a third drivers' championship.
"At the moment it doesn't matter what is happening in the future," he said.
"I am wearing a black-and-gold shirt and suit and that's who I work for, that's who I race for.
"There is nothing else on my mind so, until the future is decided, until everything is decided at the moment I race black and gold and I give everything for them."