Has Formula E peaked with 10 manufacturers, of which a good 75% are global OEMs?
It is a question being asked among those involved in the fast evolving series this season.
Anyone with a knowledge of motorsport history is well-accustomed to boom/bust cycles of fashionable championships filling with manufacturers and then being left on their knees when those carmakers pull out – sometimes because not all of them can win, sometimes because the series no longer meets their marketing needs and sometimes because they've collectively driven the cost up to unsustainable levels.
Right now, the arrivals of Mercedes and Porsche to take on the likes of Audi, Nissan, DS and Jaguar is being celebrated, but are problems inevitable?
If Formula E has peaked then what is on the other side of the precipice?
From a sporting and political viewpoint, one of its chief creators and driving forces is sure that it has not yet reached a zenith.
"People say the manufacturers won't stay there," Formula E chairman Alejandro Agag tells The Race.
"We may lose one manufacturer, but I think we may gain another two or three. So I think we're going to have even more.
"They're going to go for the little teams that are still independent, or not so independent, so I think the shape of the championship is great. The future is great."
Agag's confidence is infectious. While he may not have the day-to-day influence of the extent he once had in Formula E, he is right that the "shape of the championship" looks pretty good at present.
Some manufacturers in Formula E are also active in other series, such as Mercedes in Formula 1 and BMW in the DTM.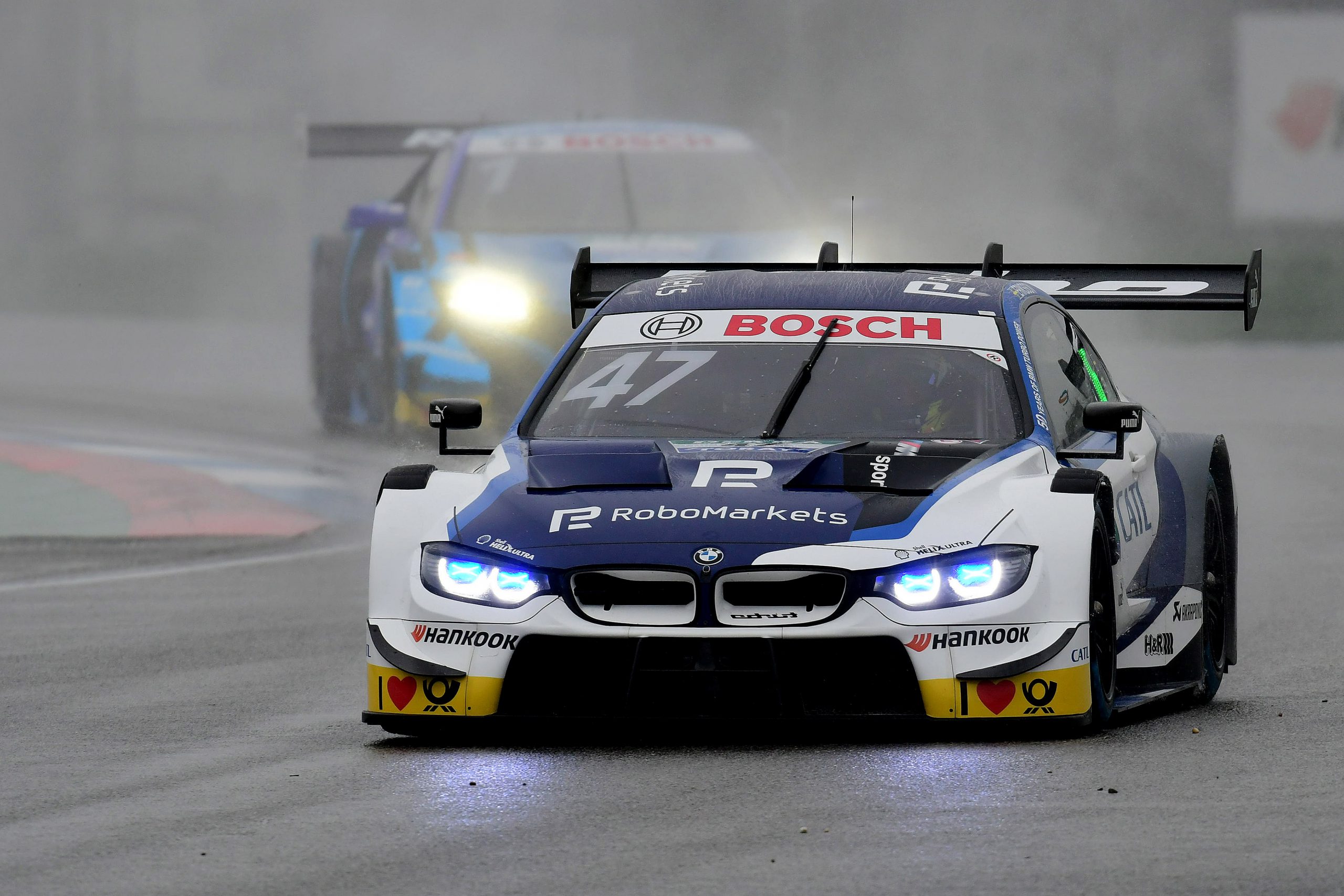 But for both of those giants, and a lot of the other manufacturers, Formula E is THE major platform for the marketing of their electric powered cars – which are not selling in huge abundance just yet.
That, in a way, is just the point. Every team of industry forecasters that these manufacturers employs is feeding in information that EV mobility, one way or another, will be a large percentage of where the consumer will go in the future, whether this is owning, sharing, pooling, public transport or autonomous vehicles.
But why use Formula E? Easy one. Because it exists!
That may sound glib but it has pushed through a successful sporting and technical framework, some good initial media exposure, capital, investment and also emotion.
Cars need emotions and the emotions of electric vehicles are different as the naysayers and doubters of its charms will tell you over and over again.
Formula E is a good tool to show them off; it has events, it has adventures, it also has emotions via the plethora of manufacturers, great character drivers and a race format which breeds action on diverse and challenging circuits.
Read the words of Professor Burkhard Goeschel, President of the FIA's Electric and New Energy Championship Commission (ENECC) and the man who effectively leads the technical road map of the FIA Formula E Championship.
"Through Formula E they can connect the launch of their electrical vehicles with some excitement and that's what they want to show, because these cars are not currently selling easily," he tells The Race.
"With an internal combustion engine there is a loud exhaust noise, so the manufacturer has to find something different, whether it is the EQ for Mercedes, the BMWi etc."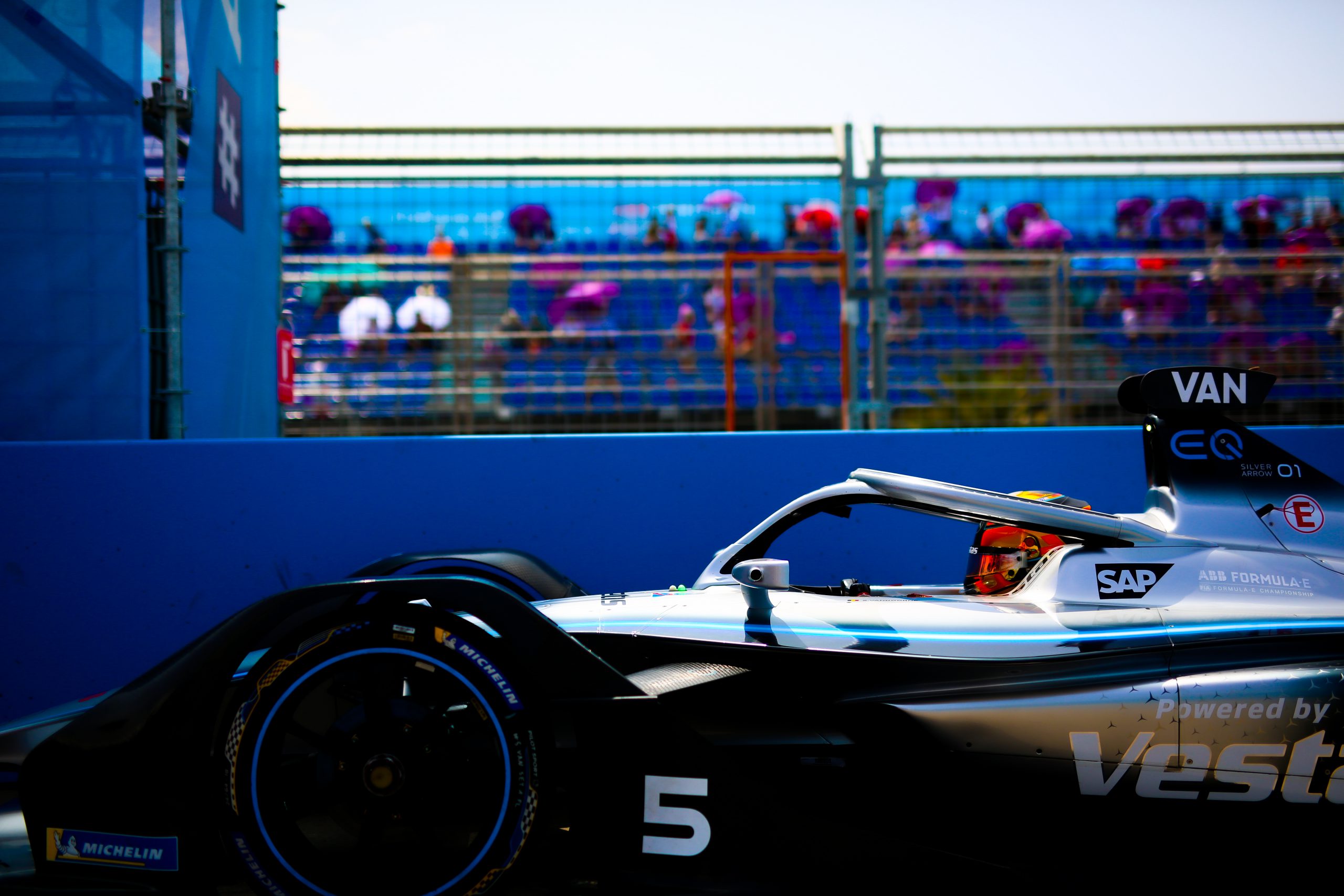 From a consumer point of view Nissan is leading the way on electric vehicles globally and in its home market in Japan. Porsche has now introduced its Taycan and has concurrently started a Formula E programme. Likewise with Mercedes-Benz and the EQS. All these things fit together.
"Now we have the situation in the car industry to save some money and it's not easy to finance motorsport," says Goeschel.
"So they have to set a lot of priorities. I myself was a board member and I had to fight with other board members to finance Formula 1.
Peak Formula E' has not been reached yet because it is healthy and for a global world championship, as it will be from the end of this year onwards, it is not too expensive
"But now they have to set priorities and for me Formula E has a high priority because its reflecting new technology and new market entrants for cars. There is a need to make those cars exciting because buying a car means emotions. "
That word again, emotions.
'Peak Formula E' has not been reached yet because it is healthy and for a global world championship, as it will be from the end of this year onwards, it is not too expensive.
The FIA is pushing hard to ensure that costs are not moving constantly upwards as we have seen in series as they expanded such as the International Touring Car Championship, World Endurance Championship and of course F1 in recent decades.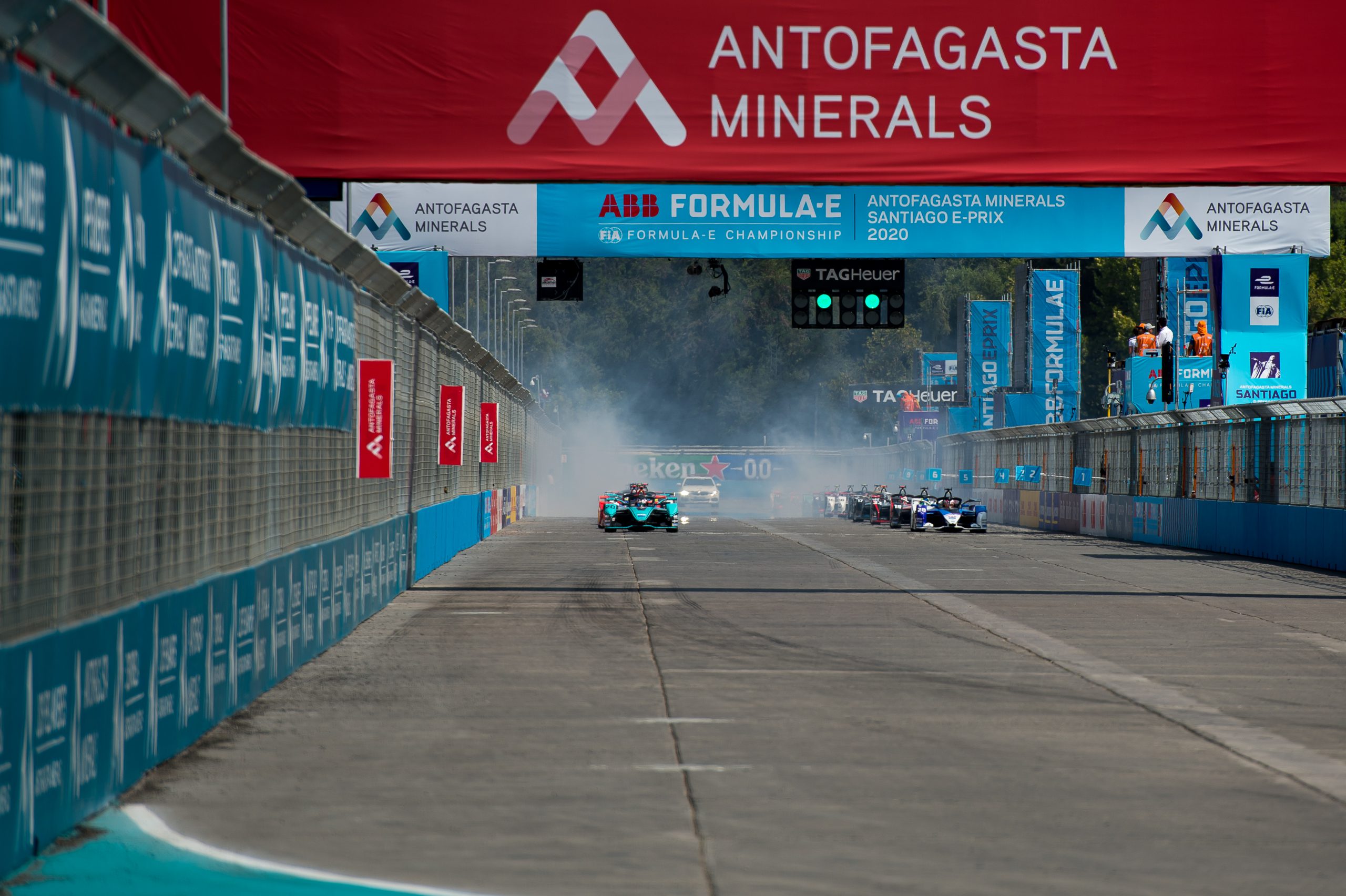 Formula E is affordable, and on the other side are the benefits of marketing and the introduction of better electric vehicles, so an element of technological roadshow is attractive for the manufacturers.
"It's a good solution, it's efficient to go this route and so we will see further interest at least from more manufacturers to step in," opines Goeschel.
"We are actually very close in the technology of the standard road cars much more than Formula 1 or LMP1.
"You also see that teams or manufacturers are using their serious development guys to develop Formula E components like the inverter. So we are close to the road car technology, very close."
A decent example of this is that Formula E first showcased Silicon Carbide (SiC) semi-conductors with the Venturi team, via tech partner ROHM in 2015, and now it's moving to a standard in the series.
At present Formula E has a reasonably high market value, a good cost level and it can show off future technologies which are road car relevant.
This is a situation with many positives and the proof is in the fact that so many manufacturers have come. They haven't, as some believe, followed each other like lemmings. They have come to Formula E because it is cost-effective, relevant and mainlines itself to consumers through its race locations in some of the world's most affluent and progressive cities.
It might not be surprising if one of the present manufacturers does drop off in the next few seasons, but the good news for Formula E is that there will be a whole subs bench of ready warmed-up replacements to join their electric friends on the grid.