Carlos Sainz received the penalty that left him enraged after the Australian Grand Prix because the FIA stewards felt he had sufficient opportunity to avoid hitting Fernando Alonso, even if Alonso felt a penalty was "too harsh".
Sainz dropped from fourth to 12th as a messy Melbourne race finished behind a safety car, because of a five-second penalty that he labelled the most unfair he has ever seen.
The Ferrari driver had hit Alonso into a spin at a final standing restart that featured several major errors as drivers had one last opportunity to attack on cold tyres with just two laps to go.
In the moment, it looked like it had cost Alonso a podium finish as the Aston Martin driver fell out of the top 10 – although he regained the position due to a red flag immediately being thrown and the positions were reset for the very last restart that ended the race behind the safety car.
The stewards, though, penalised Sainz because of the incident independently of Alonso's fortunate reprieve.
They determined that Sainz was "wholly to blame" as despite Alonso being "significantly" ahead at the first corner, Sainz took too much speed in and "drove into" Alonso on the exit.
The stewards noted that they did take into consideration this occurred at the first lap of the restart and would "typically take a more lenient view of incidents".
"However, in this particular case, notwithstanding the fact that it was the equivalent of a first lap incident, we considered that there was sufficient gap for Car 55 to take steps to avoid the collision and failed to do so," they said.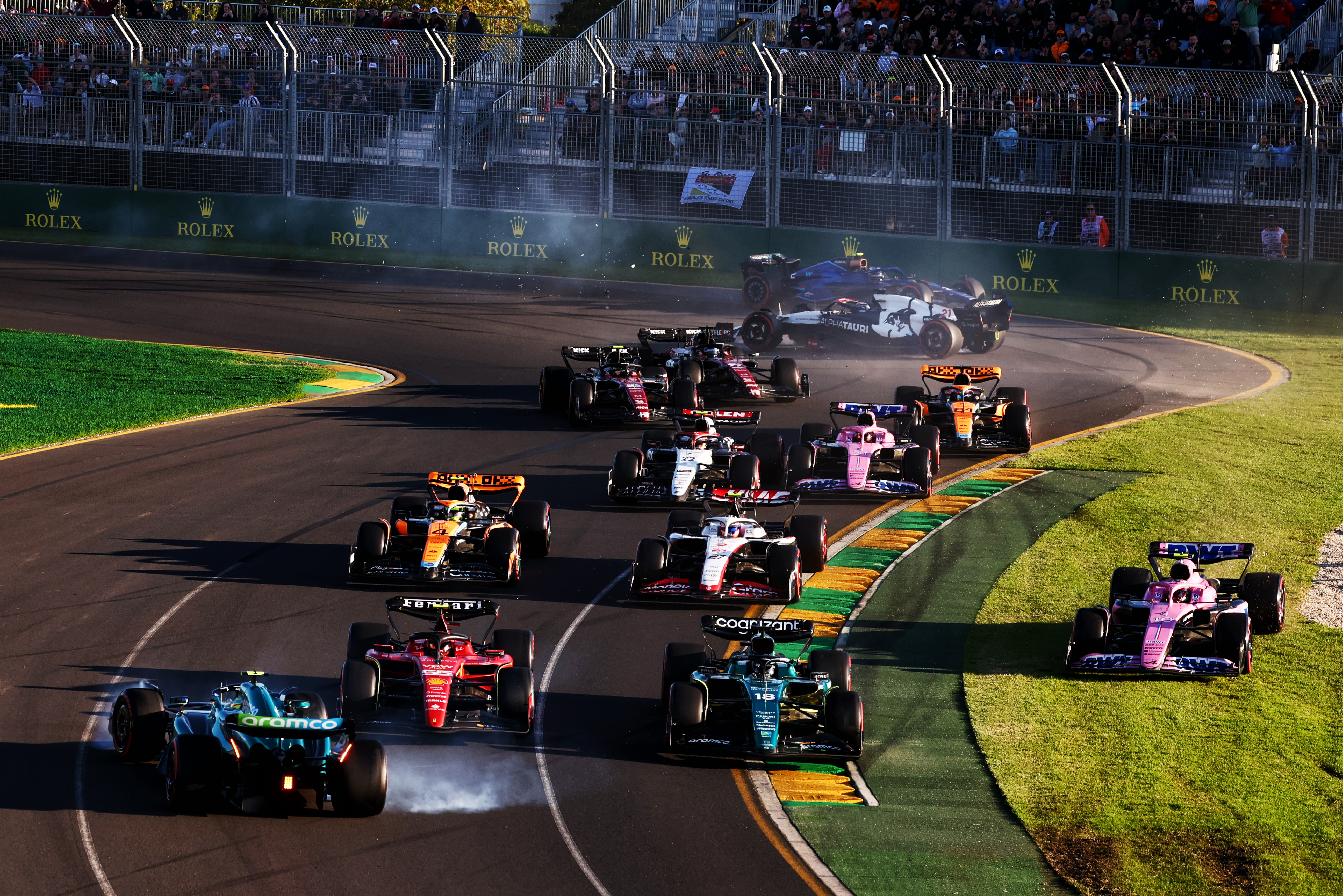 Alonso came to Sainz's defence after the race and called the penalty "too harsh" as the incident was just part of racing.
"Obviously, I didn't know who touched me in that moment, I just felt [it]," Alonso said after the race.
"In lap one of the first start, someone touched me in Turn 3 and then in the last restart Carlos apparently touched me in Turn 1.
"Probably only [in] Jeddah I had the normal start, in Bahrain also in Turn 4 Lance touched me into Turn 4 so, yeah, I'm very attractive out there. But our car is strong enough, so it doesn't matter if they keep touching us.
"Probably the penalty is too harsh because on lap one it is very difficult always to judge what the grip level is and I think we don't go intentionally into another car because we know that we risk also our car and our final position.
"So sometimes you ended up in places that you wish you were not there in that moment. And it's just part of racing. I didn't see the replay properly, but for me it feels too harsh."