Formula 1's plan to ban tyre warmers for 2024 is currently in the balance. Recent events in a fellow FIA world championship that has pushed on with such a ban will only strengthen the case against the rule change.
The World Endurance Championship's 2023 tyre warmer ban became a much hotter topic after its Spa race, in which several drivers were simply unable to control their cars effectively – leading to strong criticism from Ferrari in particular.
Right now, the long-planned F1 tyre warmer ban is effectively on hold, and its fate will be decided this summer.
In the fifth version of the 2023 F1 technical regulations issued on February 22, in the 'approved changes for subsequent years' section, an addition was made stating that the 2023 tyre warmer regulations would be retained. This would mean tyre warmers can continue to be used next year on the same basis as they are currently.
However, as laid out by the subsequent paragraph in the regulations the door was left open for the tyre warmer ban, with Pirelli continuing to develop its 2024 blanketless tyres. After this evaluation period, provided the FIA recommends the ban should go ahead, a vote will be held "no later than the 31st of July" to proceed with the prohibition on tyre warming devices. In order for this to be approved, the FIA, F1 and the teams must vote on this with a "simple majority" – meaning five out of 10 teams required.
A blanketless wet tyre will be introduced from the Emilia Romagna Grand Prix later this month that has received the thumbs up from those who have tested it. However, there is no guarantee that the tyre warmer ban will be voted through even if Pirelli's ongoing development programme produces effective slicks and intermediate tyre specs.
There has been criticism from drivers of the plan, including from Lewis Hamilton, with Pirelli admitting that the key to a workable tyre spec is one that provides good grip straight out of the pits.
The sight of Ferrari's new WEC hypercar spearing into the Spa barriers on an out-lap emphasised that point.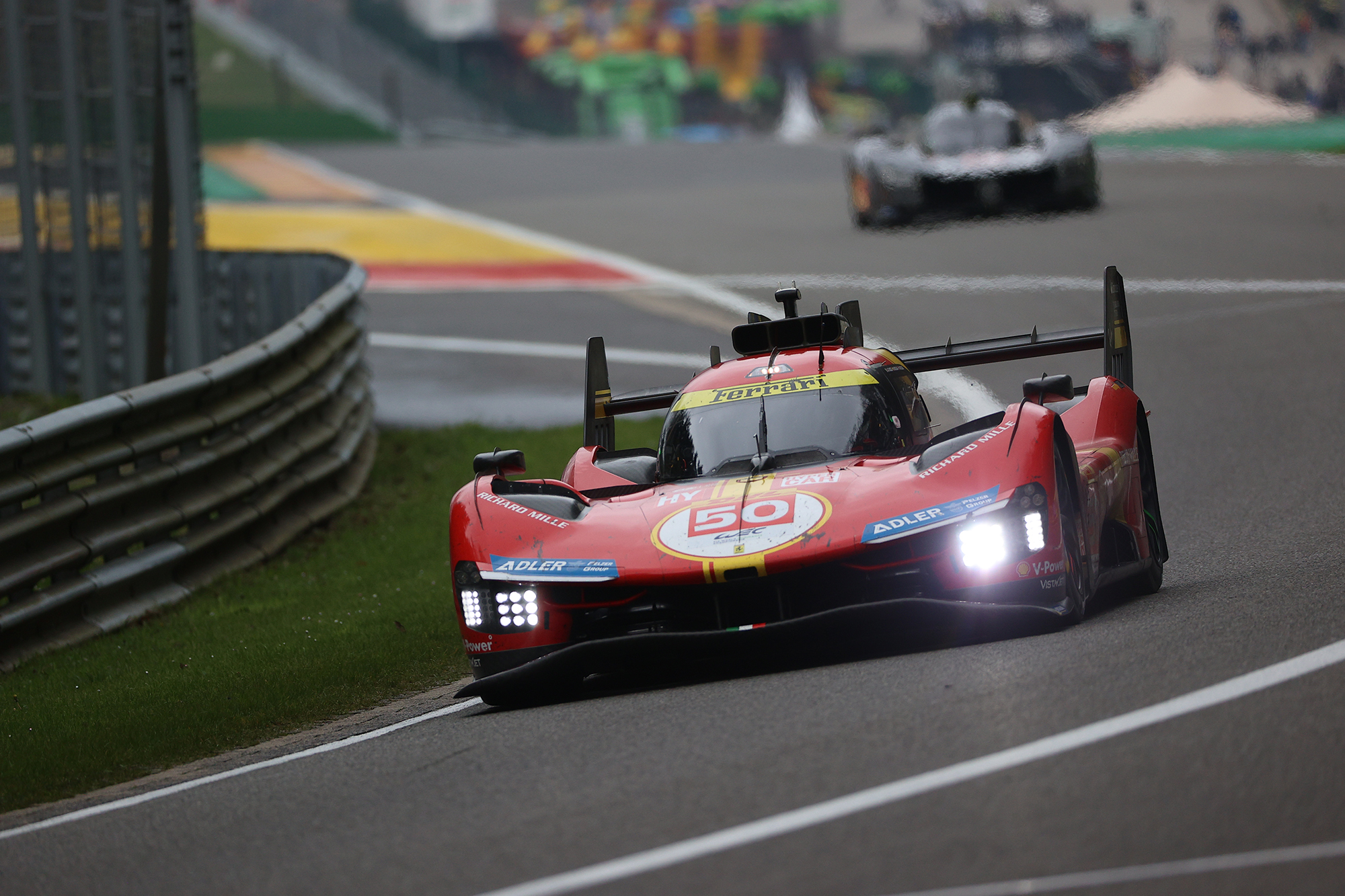 The WEC tyre warmer ban came in ahead of the 2023 season as part of the series' environmental policy, motivated by the desire across all motorsport series, and FIA world championships in particular, to become more sustainable in all aspects.
After warm and sunny conditions for the opening Sebring and Portimao races, the challenge of Spa was a fresh one for all concerned.
The Ferrari Hypercar #50 is out of the race after Antonio Fuoco hits the wall after exiting the pits.#WEC #6HSpa pic.twitter.com/DLHlGSvhqT

— FIA World Endurance Championship (@FIAWEC) April 29, 2023
That word 'challenge' can be used loose and freely. Stone cold tyres on any medium- to high-downforce racing car are just that. But at Spa ambient temperatures were as low as 7°C and the track at race start was 11°C. It peaked at 15°C degrees during the race but this was way lower than at the preceding Portimao round when a peak mid-race track temperature of 49.8°C was experienced.
That treacherous climate at Spa was nothing new. After all it is Spa. Four years ago, the WEC race occurred in sleety conditions with a low of two degrees ambient and a track temperature that sank to 6.5°C!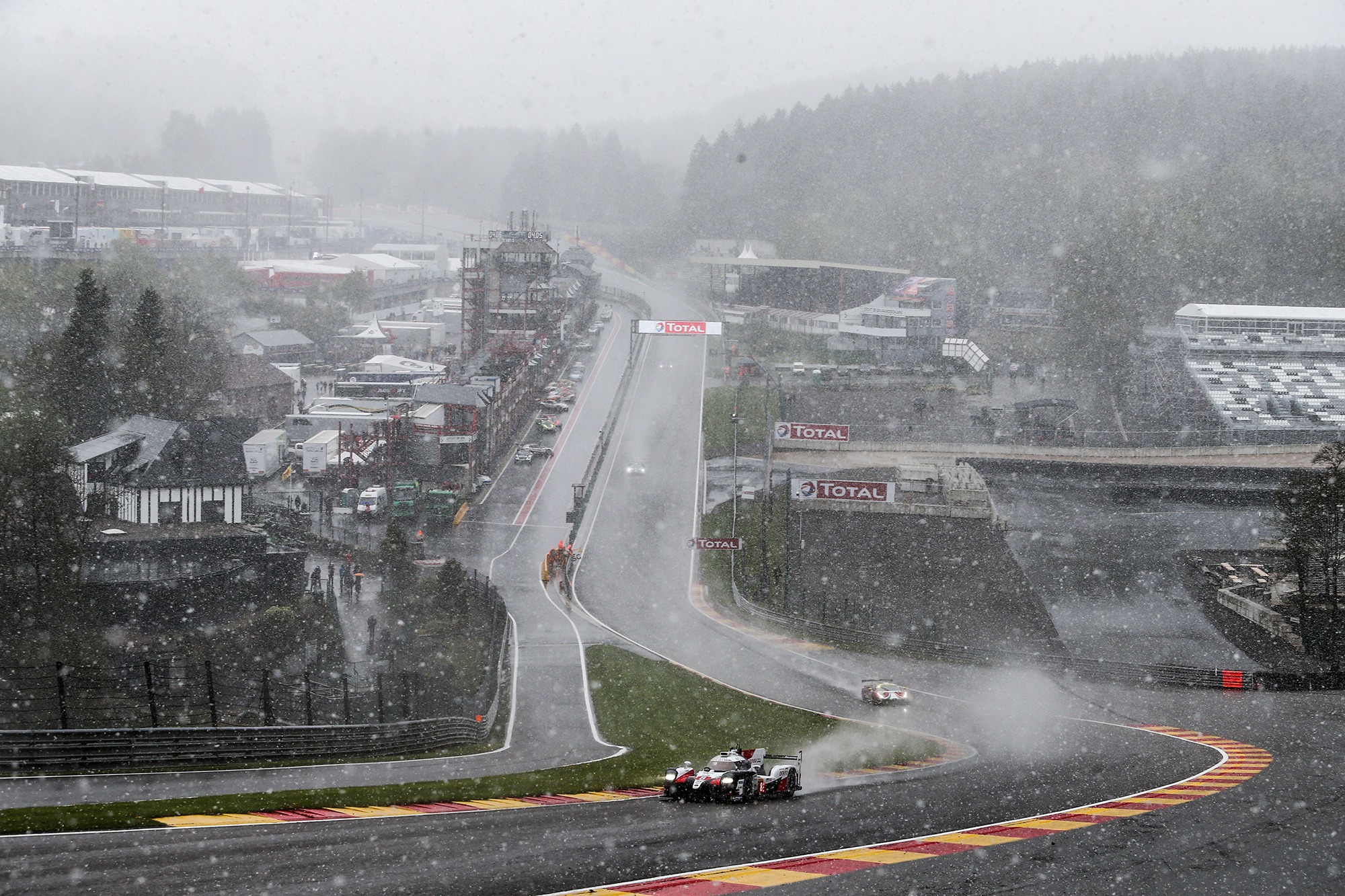 Of course, then tyre warmers were still in existence and remarkably all but one of the 34 starters finished the race.
The 2023 spec without the warmers was very different last weekend. Drivers as experienced as Brendon Hartley, Phil Hanson and Antonio Fuoco all shunted their cars between La Source and Raidillon. All three were at relatively slow speed just after taking on new tyres tyres.
It triggered a vocal reaction from some. Ferrari was notably miffed after the race about the loss of the Fuoco car.
"Starting from the assumption that the rules are the same for everyone and that we abide by them, I think we need to reflect on the ban on tyre warmers," said Ferrari AF Corse's Antonella Coletta, head of Attiva Sportive GT.
"It's a common opinion in the paddock and among professionals, not to mention the drivers, that this situation has become dangerous.
"At Spa, there have been many accidents and extreme episodes due to cold temperatures and changeable weather, and it's time to do some serious thinking on the matter because it has major ramifications for safety.
"We are on the eve of a decisive race like the 24 Hours of Le Mans where, overnight, temperatures are low and speeds very high.
"It's not just an issue for us. The accidents involved different cars, from different classes, driven at the time by both professional and gentleman drivers, and this situation had already been predicted some time ago."
Spa was extreme in its climactic conditions but the drivers did know they would have to be careful in their approach at the same time as recognising an opportunity to make up time on their direct competitors on the outlaps.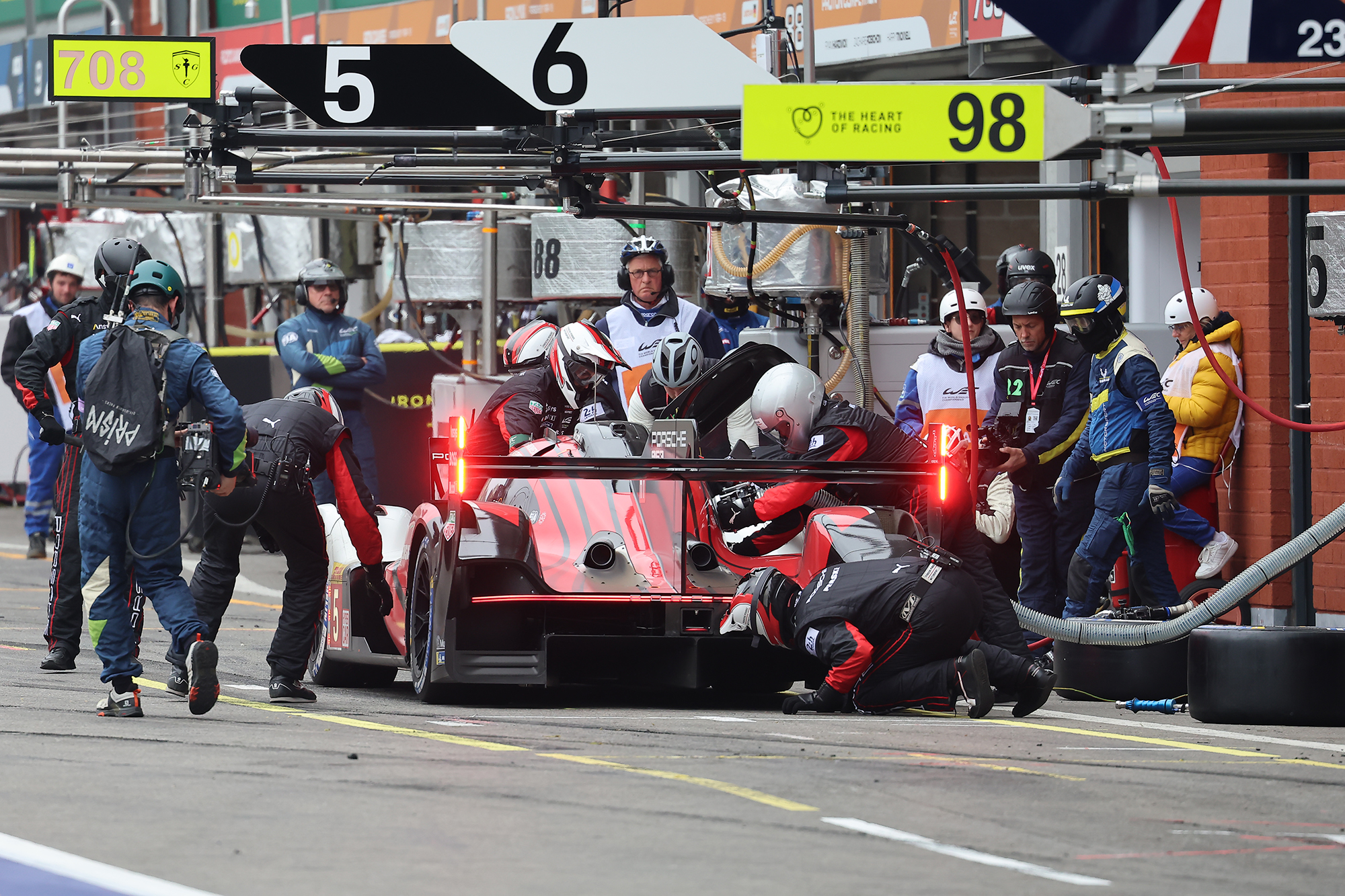 One aspect to consider when drivers and teams criticise the move though is their unfamiliarity with competing without tyre warmers. You have to ask the question 'when was the last time professional drivers competed in inclement conditions without them?'.
RED FLAG 🔴

The Hypercar qualifying session is stopped after the #8 Toyota loses control at the top of the Raidillon. Driver is OK.#WEC #6HSpa pic.twitter.com/Ky0JrXur3V

— FIA World Endurance Championship (@FIAWEC) April 28, 2023
Unless they had time on the American scene (where tyre warmers aren't used by top series), that answer is likely to be a long time ago in their careers – and also likely to have been in junior single-seaters with a relatively underpowered car. Even experienced drivers have not dealt with such conditions before in their careers so are effectively taking on a whole new challenge.
Add in to this mix the fact that Michelin brought all three of its compounds to Spa and you get a heightened sense of nuance over why Ferrari might be extra peeved regarding Fuoco's shunt.
Ferrari chose the medium tyre, the hardest of the three compounds in the Michelin options. This was telling even in combat as later in the race the #5 Porsche driven by Frederic Makowiecki was on the softer options and was instantly gobbled up by James Calado's differently-shod but warmed up Michelins.
Drivers were naturally upset by the tricky task of keeping their cars on the track at Spa. Some emotional reactions were forecast just as much as the frosty conditions.
"It is important for the fans to know that we don't have tyre warmers anymore to decrease our carbon footprint, and a one-tonne [sic] Hypercar with cold tyres feels like driving on ice, Antonio was just a passenger," wrote Peugeot driver Jean-Eric Vergne on his official Instagram channel.
Porsche Penske's Andre Lotterer was of a similar opinion, calling the removal of tyre warmers "an element of safety that we can't control… driving cold endurance tyres".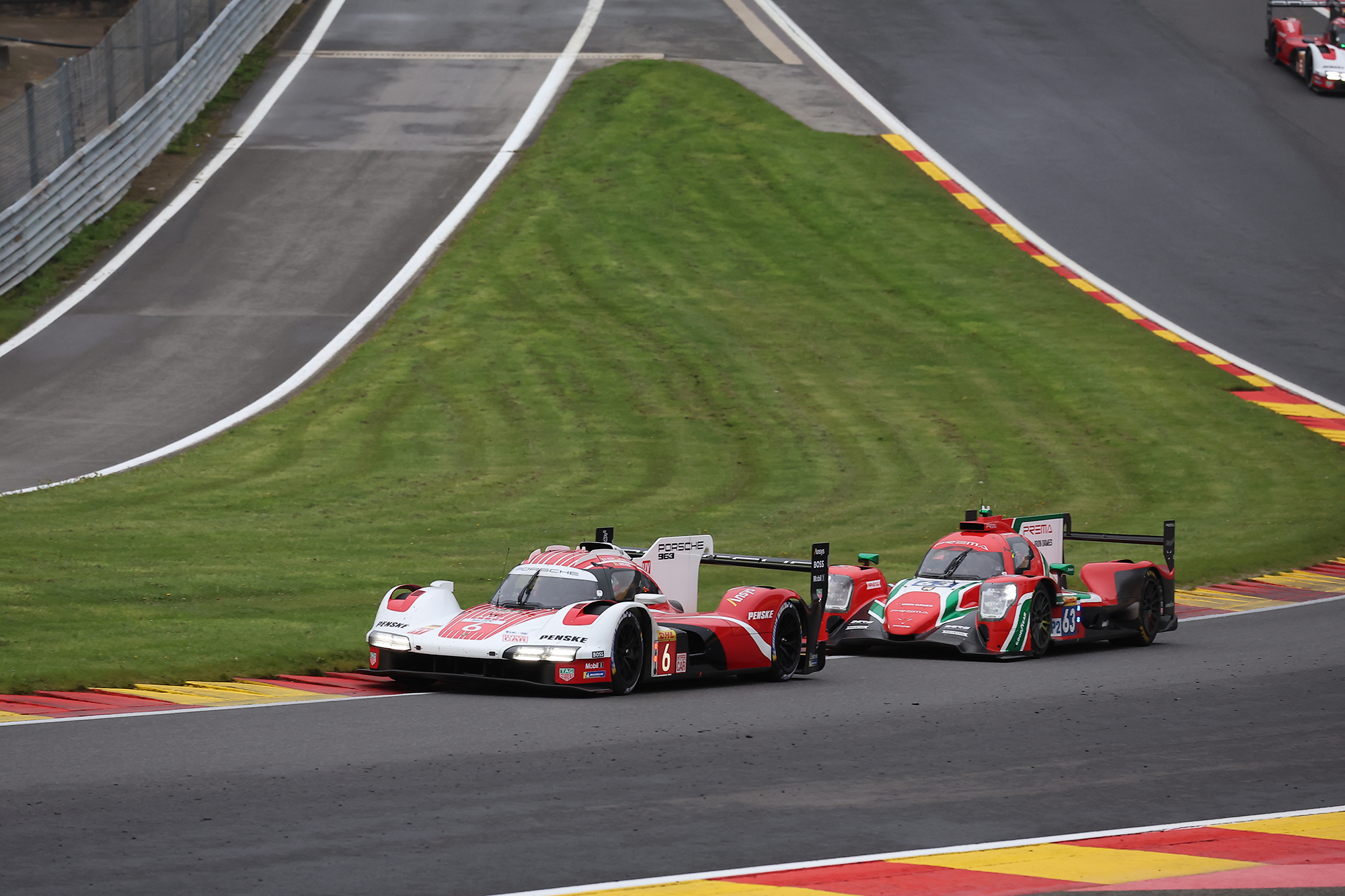 He added: "It's literally like ice. Tyre warmers have been banned to reduce the carbon footprint in the paddock, but the carbon parts production and accident risk is going up a lot! What's worse?"
Le Mans is next up for the WEC, and there track temperatures can get down to the 12-15°C range during the early morning hours. Many involved in the series will be watching how the tyre warmer ban plays out in those circumstances were some trepidation. So will the opponents of a similar ban in F1.