Since Indonesia's Rio Haryanto rocked up in Formula 1 for a 12-race stint at Manor in 2016 before sponsorship dried up and he was dropped in favour of Esteban Ocon, there have been no trailblazers in terms of new countries represented on the F1 grid.
And 2021 will be no exception, with a Japanese, a German and a Russian – all familiar countries in F1 driver line-ups – added.
However, the list of countries represented by F1 drivers is bound to expand sooner or later, and there are some names on the junior scene that suggest it could happen very soon.
Below, we offer a sampling of countries that could get their first grand prix driver in the not-too-distant future.
Likeliest candidates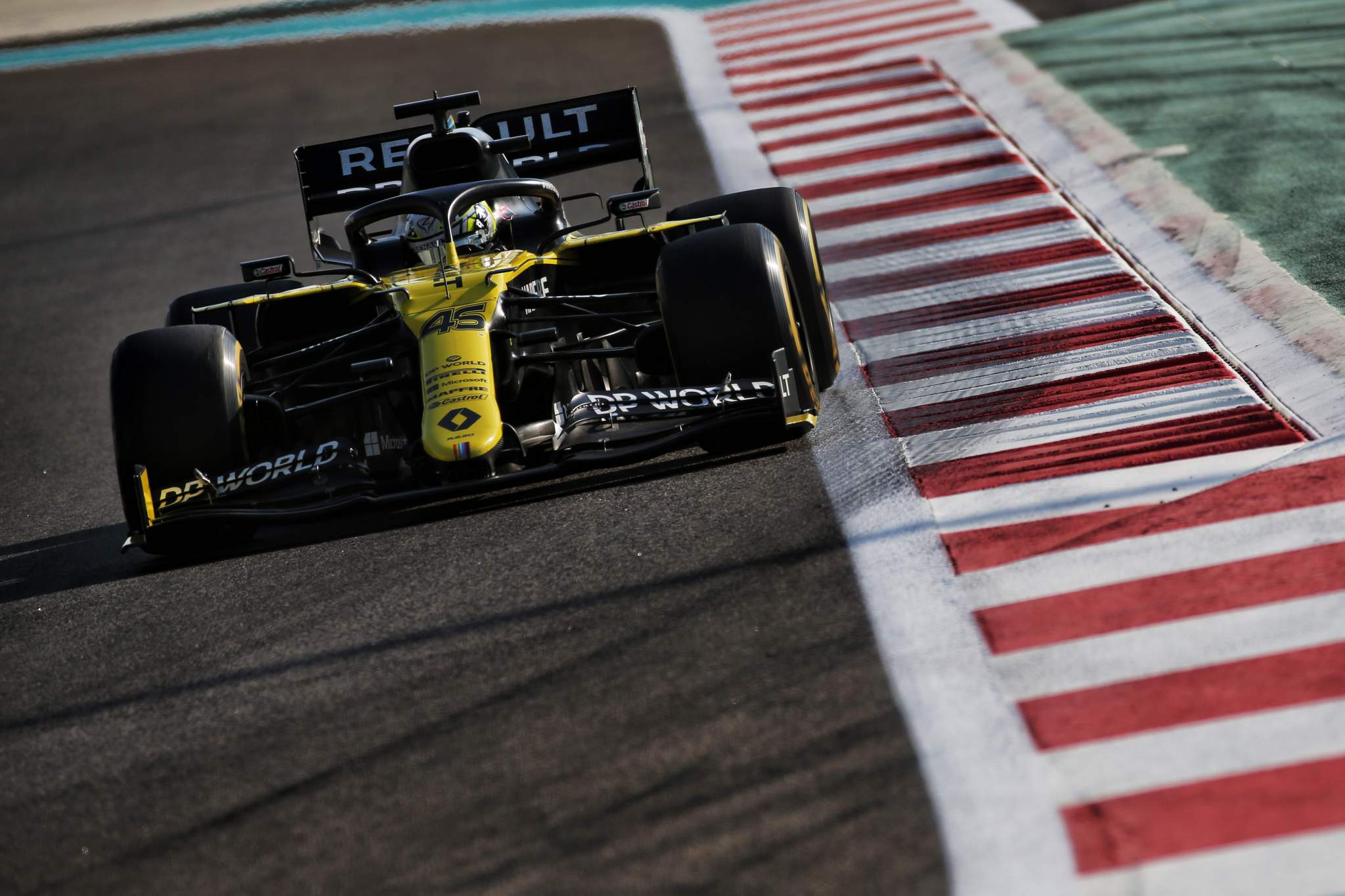 China
China's increased representation in the world of sports isn't yet reflected on the F1 grid, despite the groundwork laid by a handful of FP1 appearances by Ma Qing Hua at the start of the previous decade (along with Ho-Pin Tung's sometime role as a Renault test driver).
Neither Ma nor Tung are on the F1 radar anymore, but their successor Guanyu Zhou (above and below) looks closer than they ever did to finally making a grand prix drive a reality.
The Renault-backed Zhou parlayed a background in UK-based karting into a fairly conventional career up the junior single-seater ladder, and made his credentials clear by finishing seventh in a strong rookie F2 campaign in 2019. That made him the best-placed newcomer in a season that included now Haas F1 driver Mick Schumacher.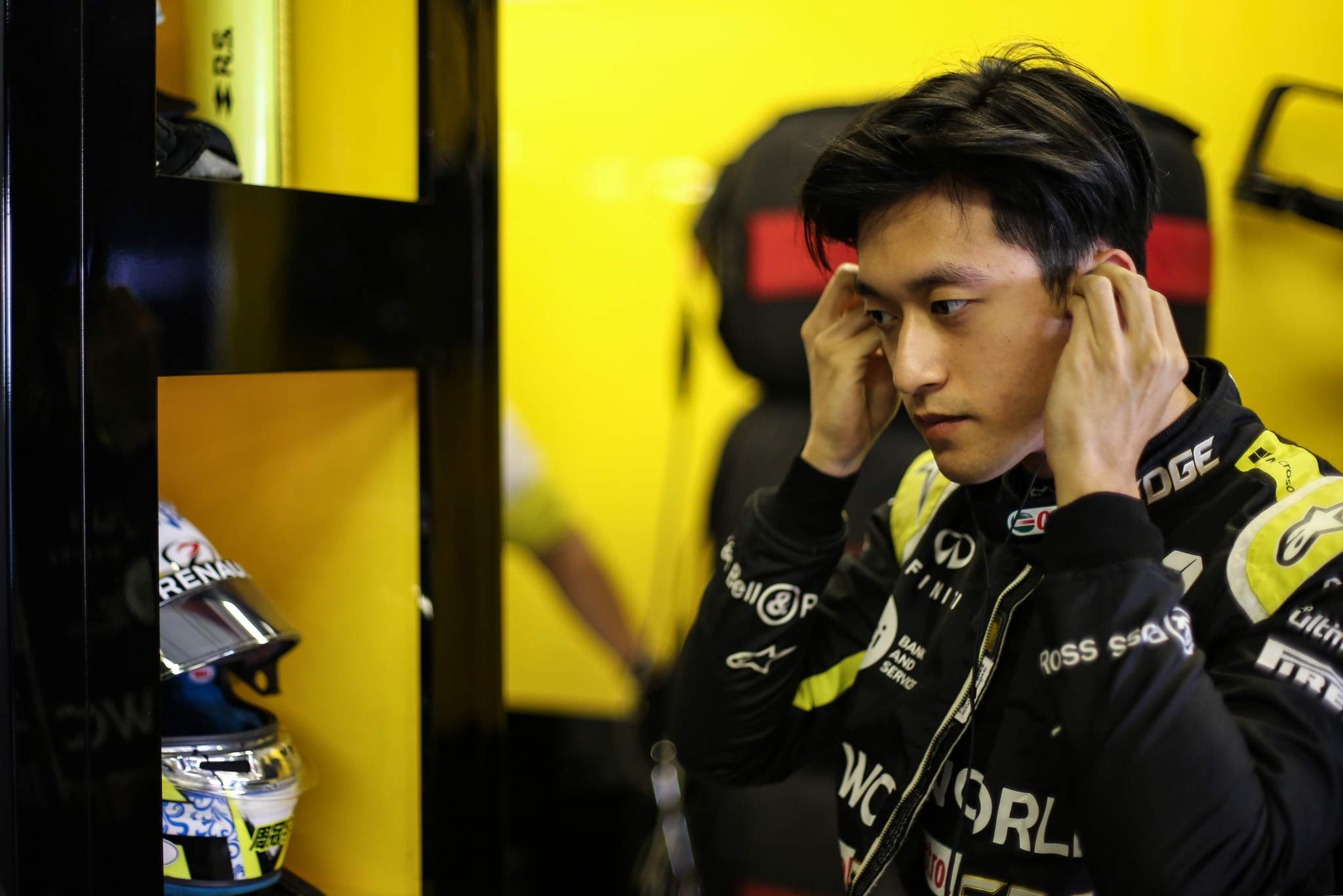 But an electronic issue-induced retirement from pole in last year's Austria opener set the tone for a disappointing follow-up season, as the 21-year-old never really featured in the title fight despite finally checking off his maiden F2 win at Sochi.
Renault has made it clear that Zhou's season wasn't what it hoped for, but his place in the academy doesn't seem to be under much of a threat and if he does make a step forward in 2021, his level of backing suggests an F1 promotion should be a foregone conclusion.
But if he stalls, China has a back-up option of sorts in 20-year-old Yifei Ye, a past French F4 champion who was dropped by Renault last year after a poor F3 season but bounced back by thoroughly dominating the Euruformula Open championship.
Estonia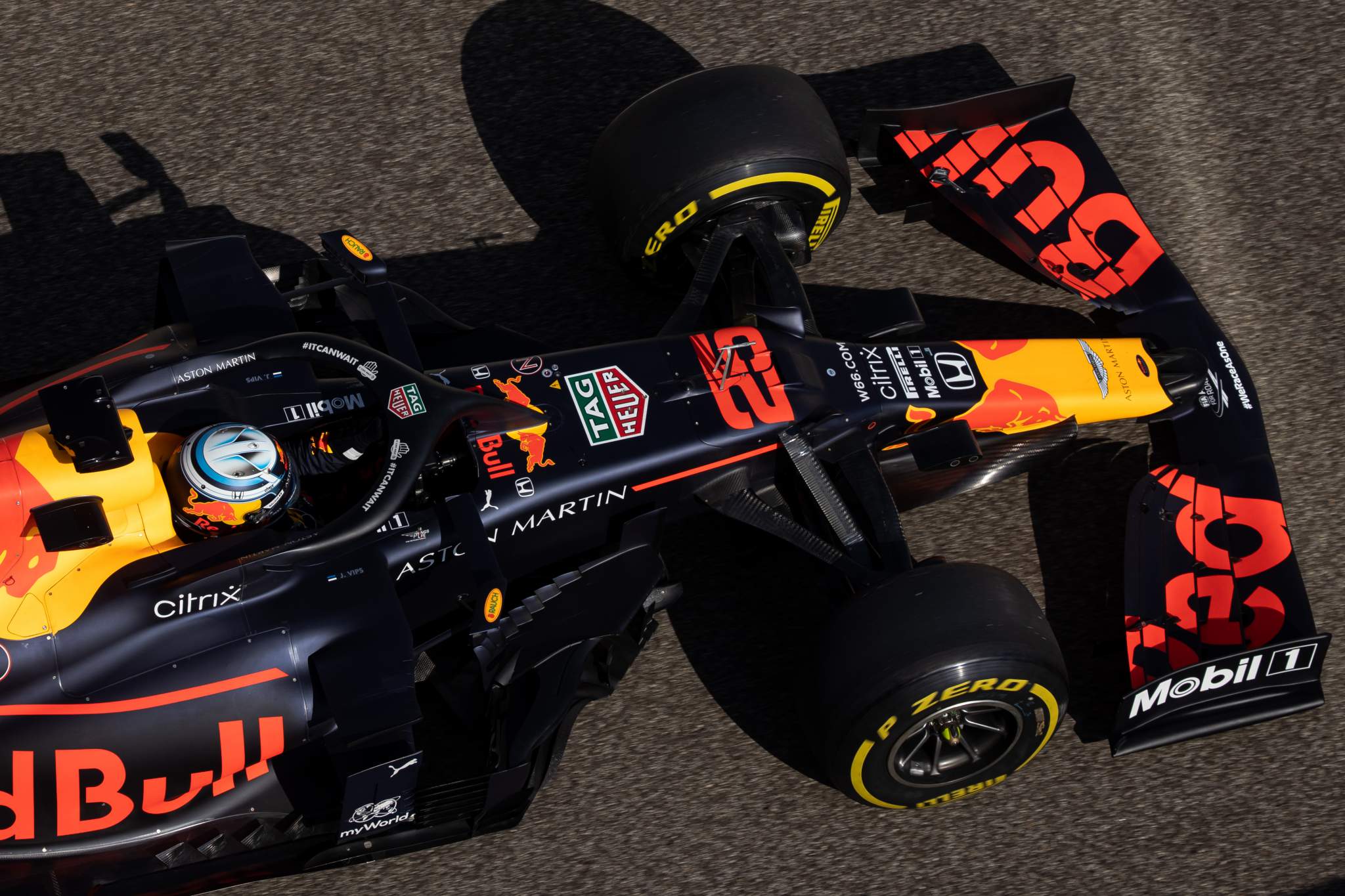 A decade ago, Estonia had a British F3 champion in Marko Asmer (2007) and a Eurocup Formula Renault 2.0 champion in Kevin Korjus (2010). Both took their titles in convincing fashion but neither's career progressed much further than that, and therefore Estonia's wait for a first F1 driver goes on.
But again it looks on the cusp of ending, with Juri Vips (above and below) the main hope this time.
A German F4 champion in 2017, Vips earned a Red Bull junior team spot on the strength of a pretty superb European F3 season the following year. He was best of the non-Prema drivers in F3 the year after, and would've probably already been in F1 had he accrued enough superlicence points.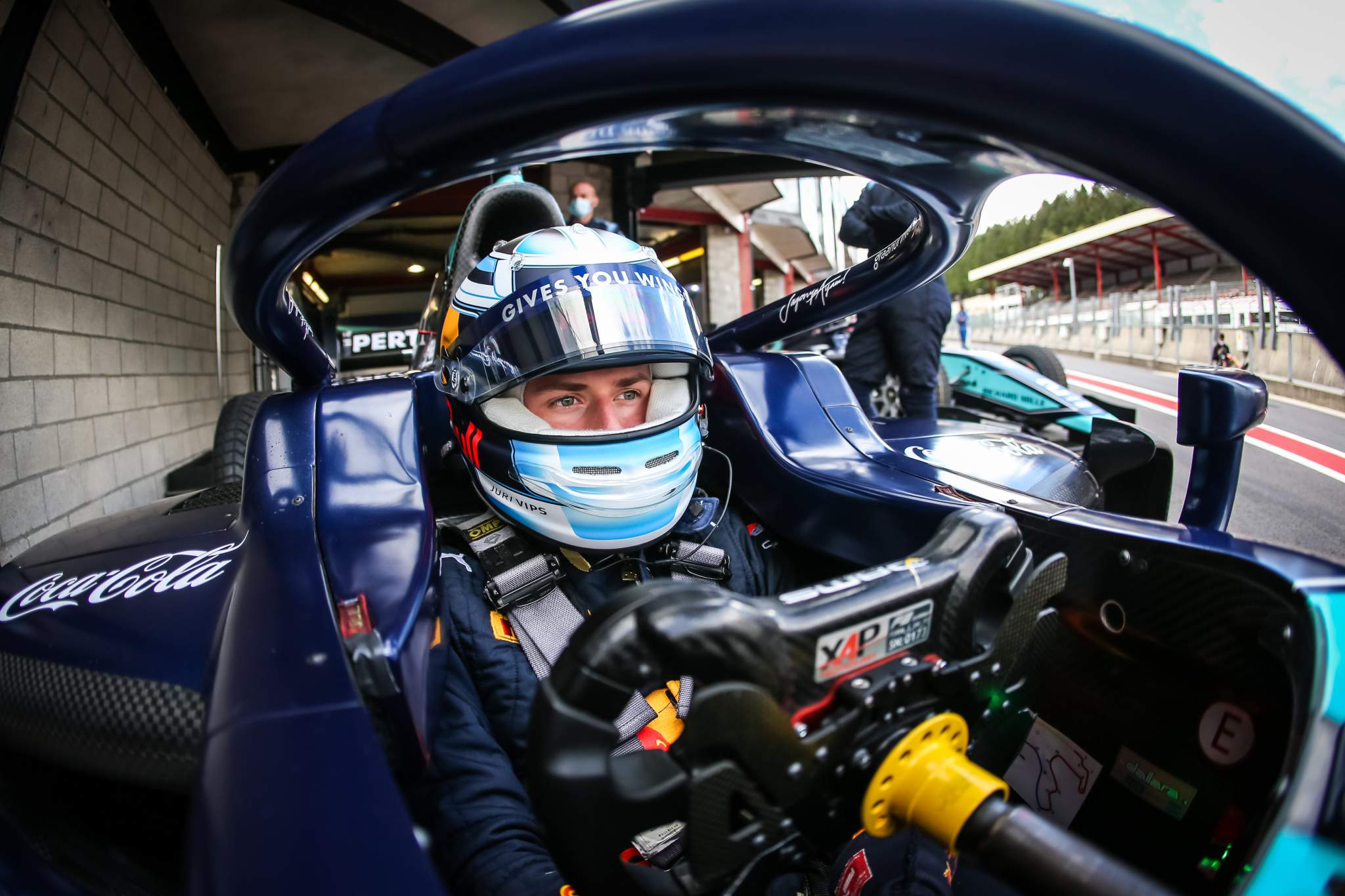 COVID-19 laid waste to his main 2020 campaign in Super Formula, and Yuki Tsunoda leapfrogged him in the Red Bull junior pecking order, but the energy drink giant clearly still has faith in Vips.
Red Bull helped him secure the superlicence this year anyway once the barrier was lowered by the FIA, then handed him reserve driver duties for its main F1 outfit, and it looks set to give him a full season in F2 with Hitech – after he impressed as Sean Gelael's stand-in at DAMS last year.
Vips just needs to take the final step now, but there's another Estonian with F1 ties on the junior scene in the Mercedes-backed Paul Aron, who had a strong debut car racing campaign in 2019 but will have been disappointed to finish only 11th in last year's Formula Renault Eurocup.
Norway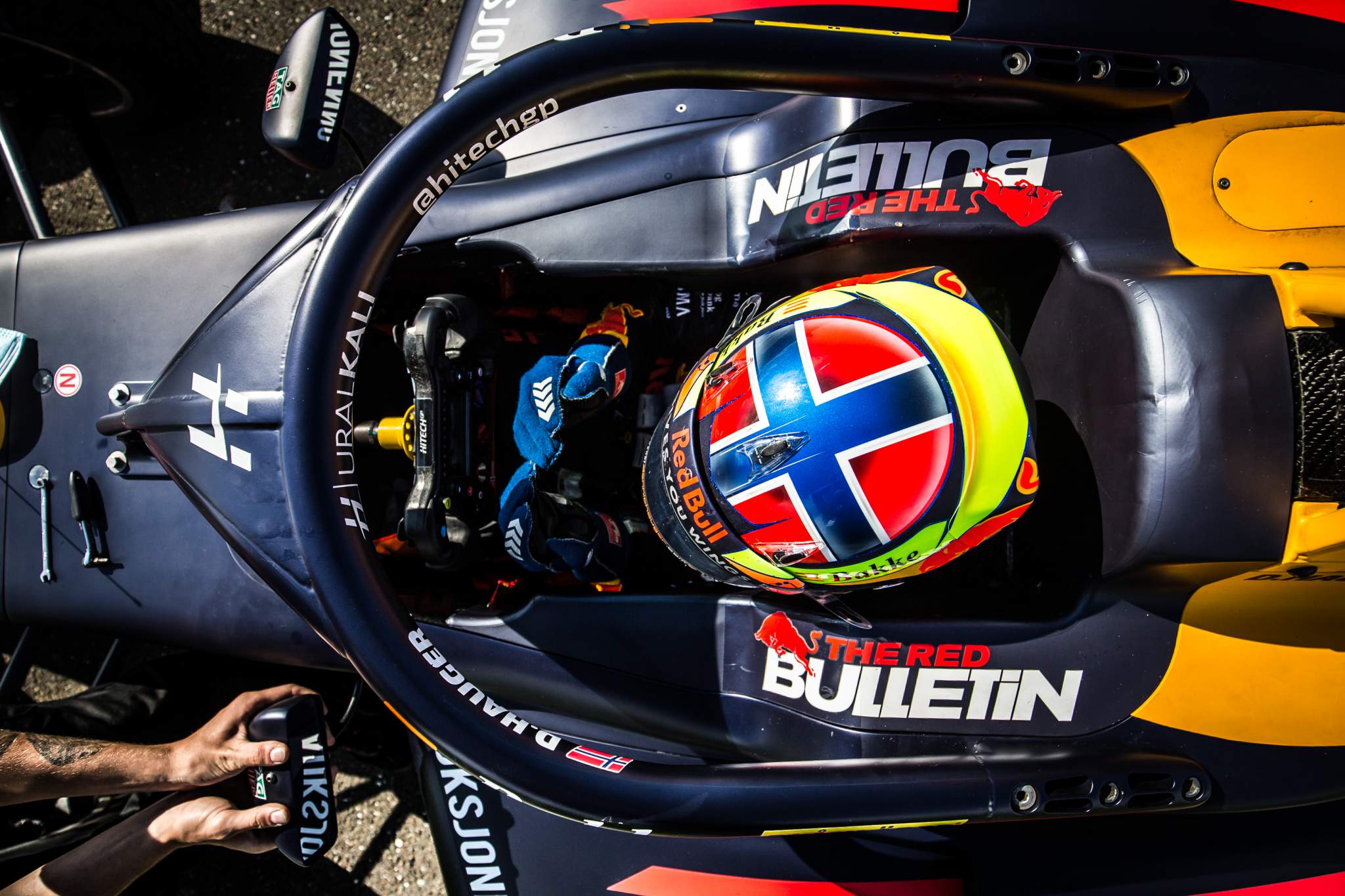 Though you may remember recent outside shouts like AutoGP frontrunner Pal Varhaug and sometime Formula Renault 2.0 star Dennis Olsen (now primarily a Porsche GT operator), Red Bull junior Dennis Hauger represents the most credible Norwegian F1 prospect.
Though his 2019 Italian F4 title (and narrow runner-up finish behind super-talent Theo Pourchaire in German F4 that year) cemented him as a proper prospect, his grand prix hopes will have taken a beating last year from a pretty quiet debut F3 season – which yielded just 14 points (mostly coming from a reversed-grid race podium) and created a fairly unfavourable comparison to fellow Red Bull protege Liam Lawson within the Hitech line-up.
But Hauger did fare much, much better in a part-time Formula Regional campaign (his points tally from eight races extrapolated to the full season's 23 would've made him champion) and he has secured a plum Prema F3 seat for 2021, so the 17-year-old still looks very much on track to be in F1 consideration in the future.
Long shots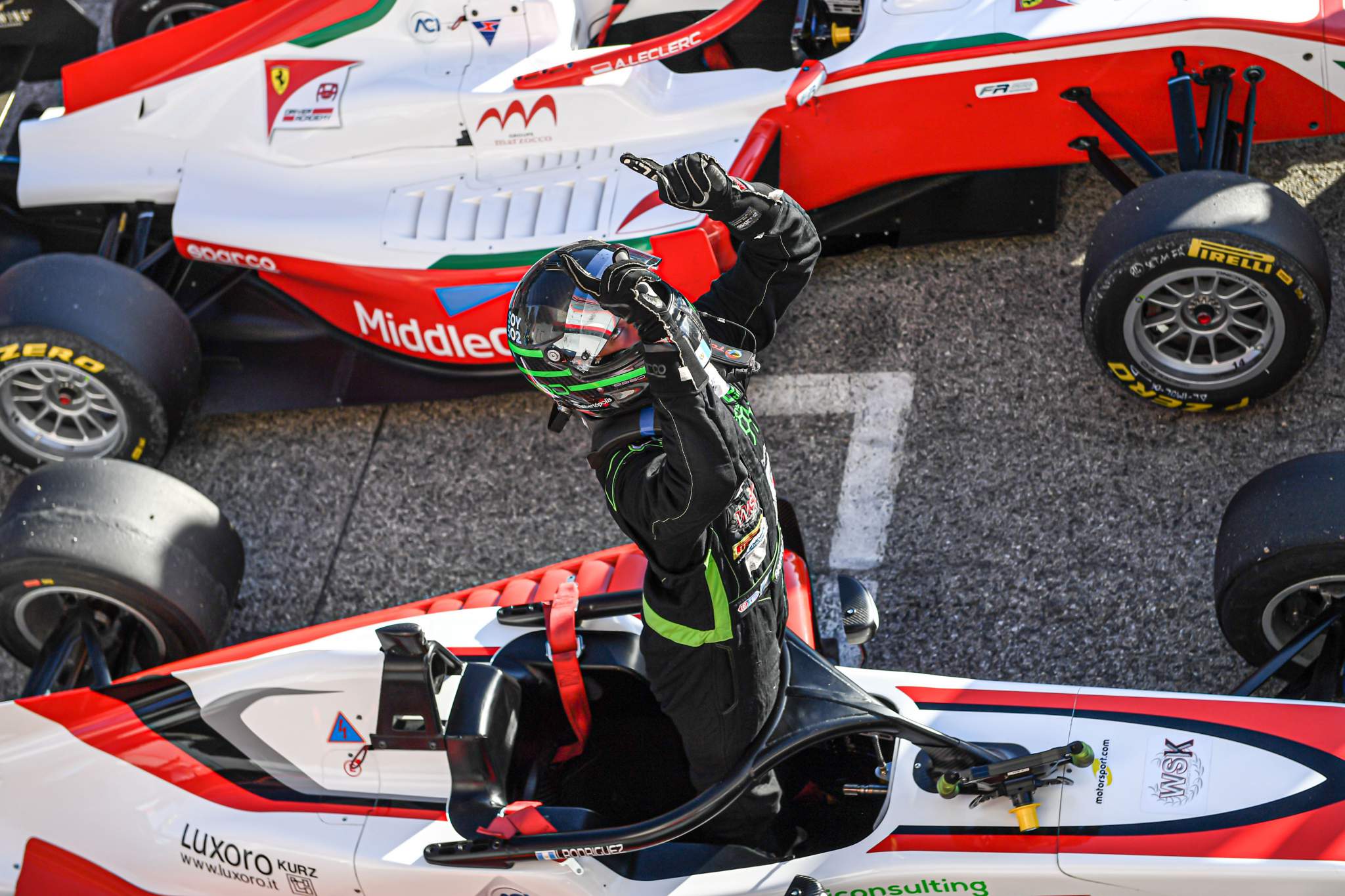 Guatemala
Given that he's done 59 Italian F4 races over the years – not a series record but pretty close to it – Ian Rodriguez isn't anyone's idea of a driver destined for F1, especially given that he only won one of those 59 races and seemed to switch his attention to the Road to Indy in 2019, before dropping out of major full-time junior competition entirely.
And yet so good was the 20-year-old Guatemalan's sole 2020 cameo that it was basically the inspiration for this list.
Rocking up in the Prema-dominated Formula Regional European Championship for an Imola-one off with DR Formula, Rodriguez topped Friday practice, qualified on the front row and then won on his series debut when the polesitting Prema car of Oliver Rasmussen failed to start.
Despite that dash of fortune Rodriguez still had to work hard to fight off two big names in the aforementioned Hauger and Arthur Leclerc, and then added another podium in the second race of the weekend.
One good outing does not an F1 career make, obviously, and Rodriguez's extensive knowledge of Imola from all that time in Italian F4 would've helped – but it was still a performance that should be easily good enough to merit a reactivation of his junior single-seater career.
Paraguay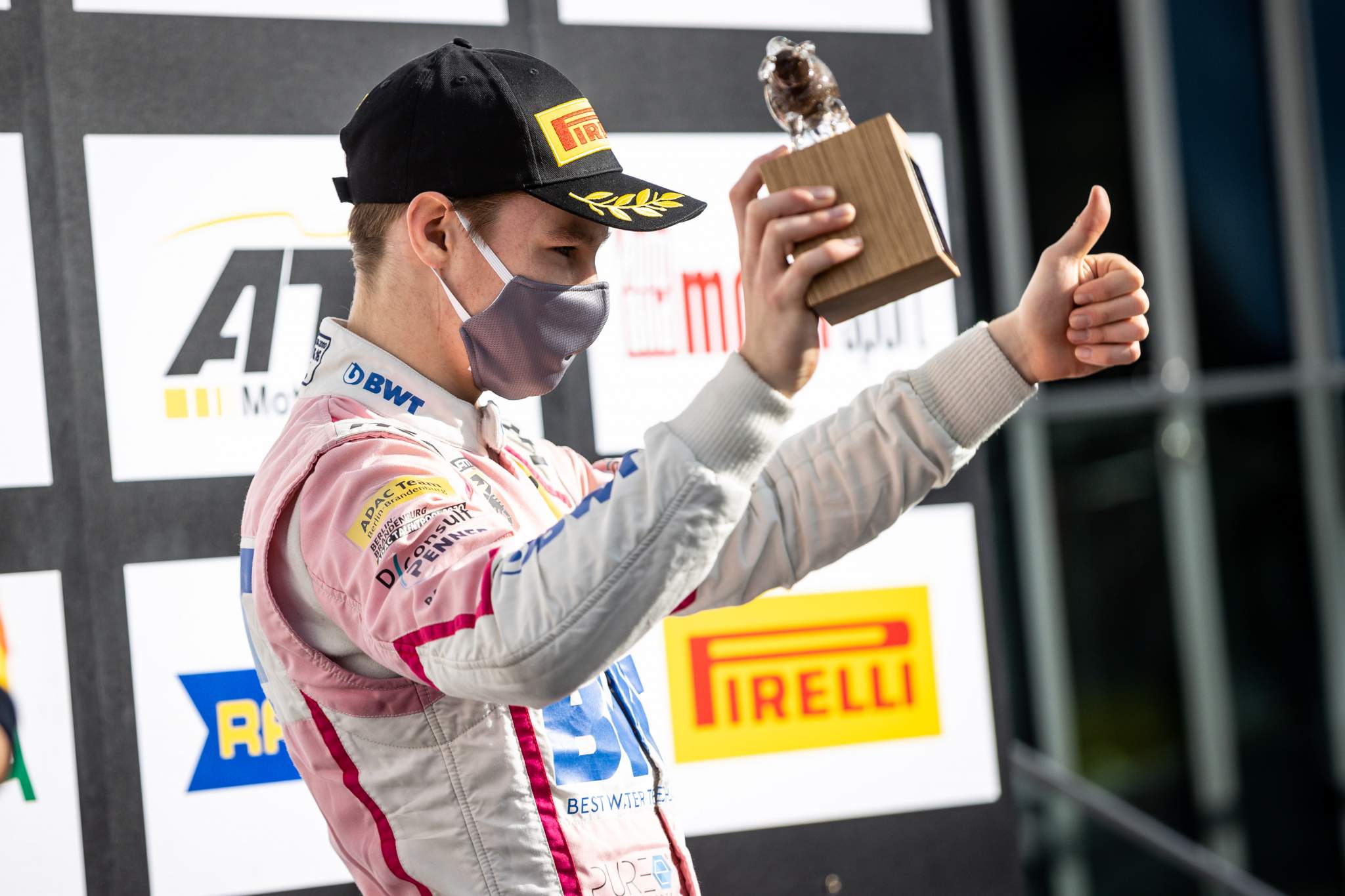 Although he seemingly raced under a German licence in 2020, the Asuncion-born Joshua Duerksen pretty clearly identifies as Paraguayan first and foremost, and is its best candidate to make its first impact on grand prix racing since 50-year-old Danny Candia had a run-out in an old Renault a decade ago.
Aged 17, Duerksen has already proven his ability by winning races in Italian, German and UAE Formula 4 championships since making his debut in 2019, but he will have been disappointed to only finish sixth in his second year in the German series – which was dominated by Red Bull juniors in 2020.
However, it's not a season bad enough to end his F1 aspirations, and he could still get himself back on track with a well-judged move up the ladder.
Israel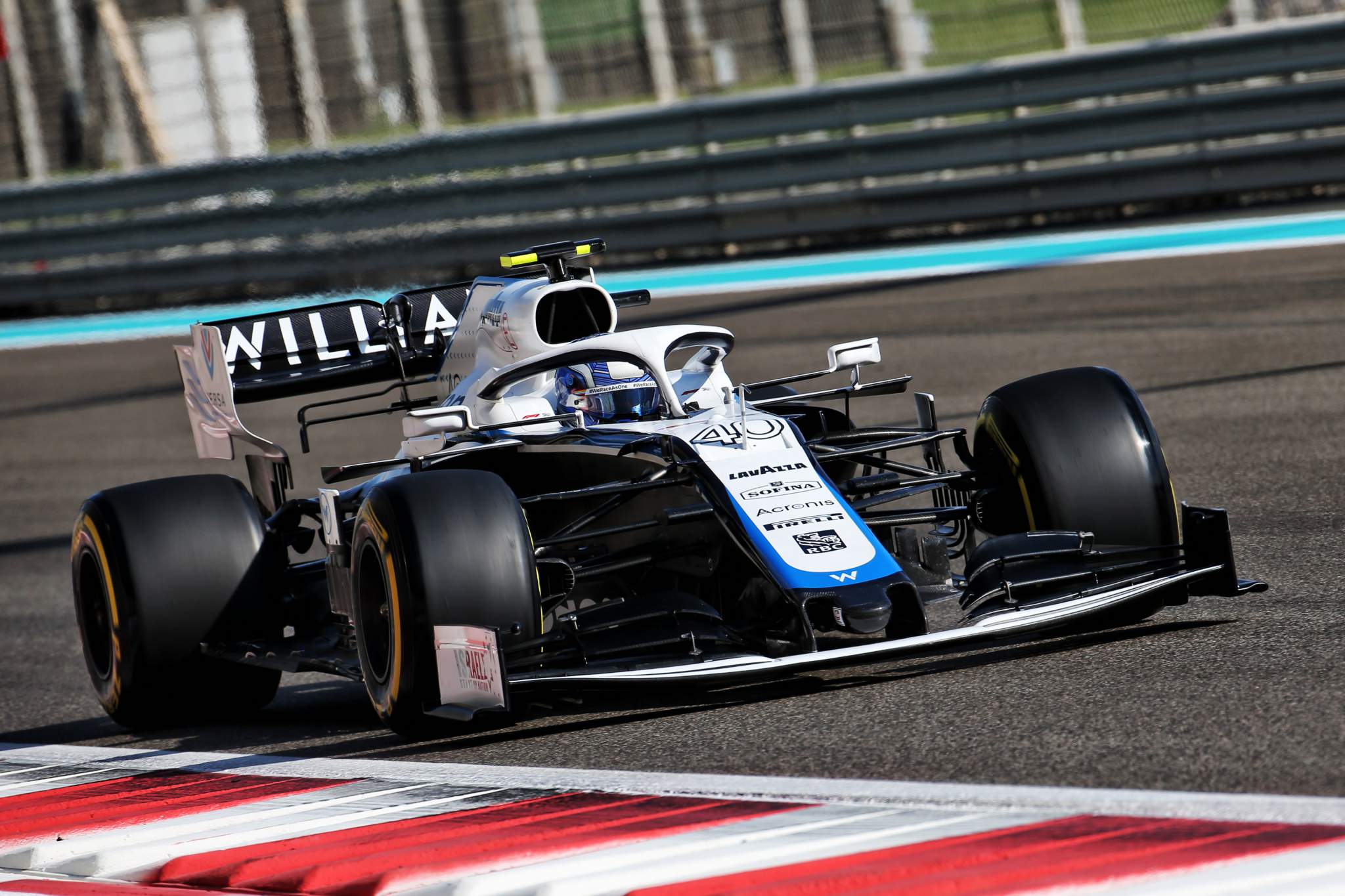 Israel already has an F1-adjacent driver in Roy Nissany (above), but with Nissany having scored just five points in this past F2 campaign (albeit four more than his Trident team-mate Marino Sato) he's unlikely to move much closer to grand prix racing than his current role as a Williams F1 tester.
Likewise, 19-year-old Ido Cohen – who's been testing with Carlin in FIA F3 – will need to do better than a smattering of Italian F4 and Euroformula Open podiums to properly figure on the radar of F1 teams.
So perhaps it's young Ariel Elkin, an FIA Karting Academy Trophy event winner this year, who actually has the most plausible route of the three – but also by far the longest one, with no guarantees he'll fare better than his fellow Israelis in cars.
Barbados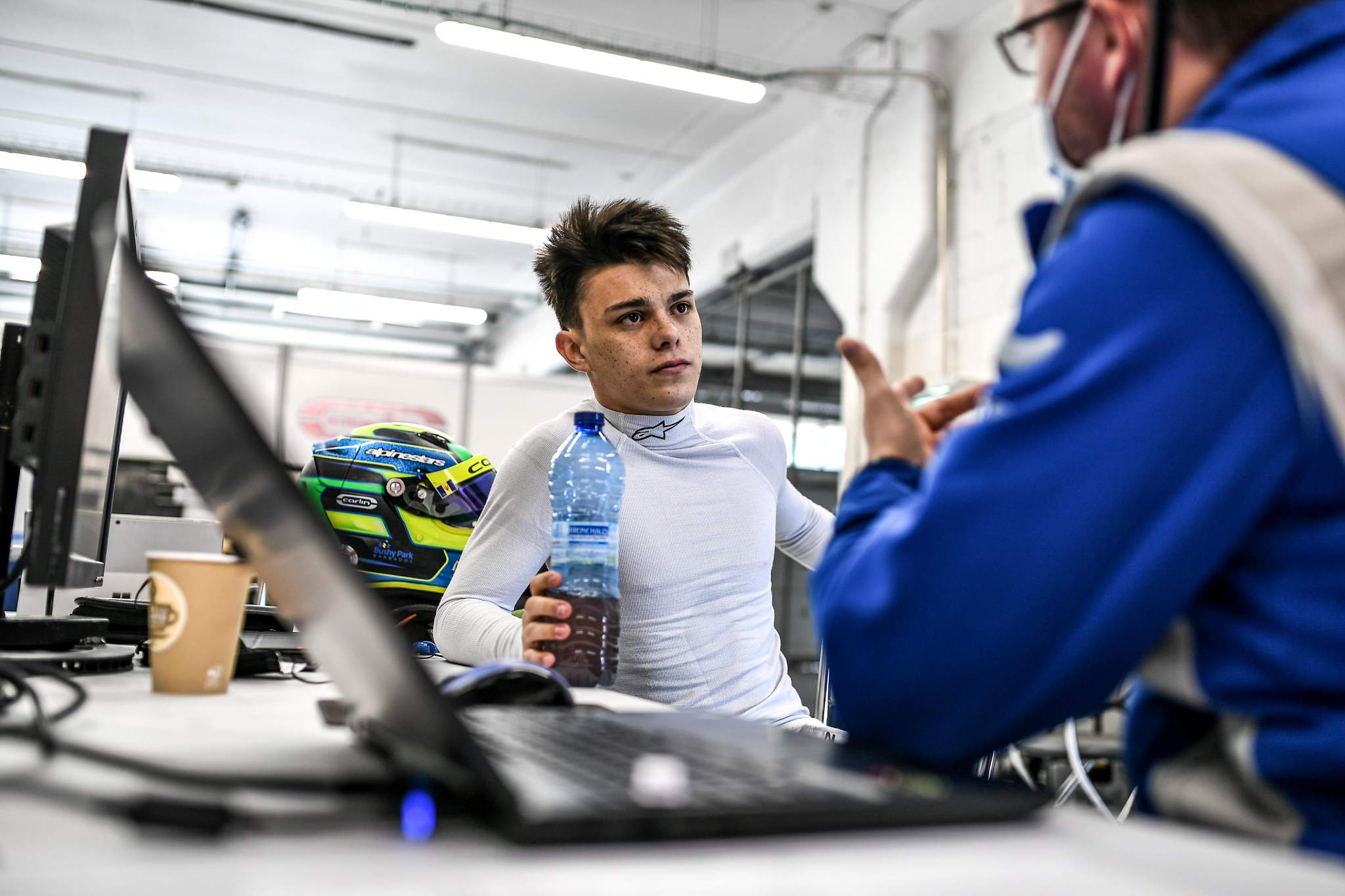 The Caribbean nation's most obvious motorsport footprint is the Bushy Park circuit that hosted the Race of Champions not too long ago, owned by Mark Maloney.
But what relevance does Mark have to Barbados' F1 hopes? The answer is his son Zane – who produced some strong results on the international karting scene in 2017-18 before winning the British F4 title with Carlin in his first year in cars.
Unfortunately for Maloney, his debut season in Euroformula Open last year didn't go too well, and yielded just eighth place overall (one behind the aforementioned Cohen). But at 17 time is still on his side, and a seat with top Formula Renault Eurocup outfit R-ace GP in Formula Regional European Championship in 2021 (with FREC having absorbed the Eurocup) looks a good opportunity to put his junior career back on track.
Romania
Since the turn of the century, Romania has had a few junior single-seater prospects who have looked handy but only very occasionally – whether it be Michael Herck, Mihai Marinescu, Robert Visoiu or, most recently, Petru Florescu.
Does 18-year-old Filip Ugran – who has recently tested with Jenzer in F3 and is expected to land the seat for 2021 – have the tools to get any closer to F1 than they did? It's a possibility, if you look at his race wins in Italian and Spanish F4 this past year, but given it was already his second season in entry-level formulas he'll definitely need to show more going forward.
Too early to tell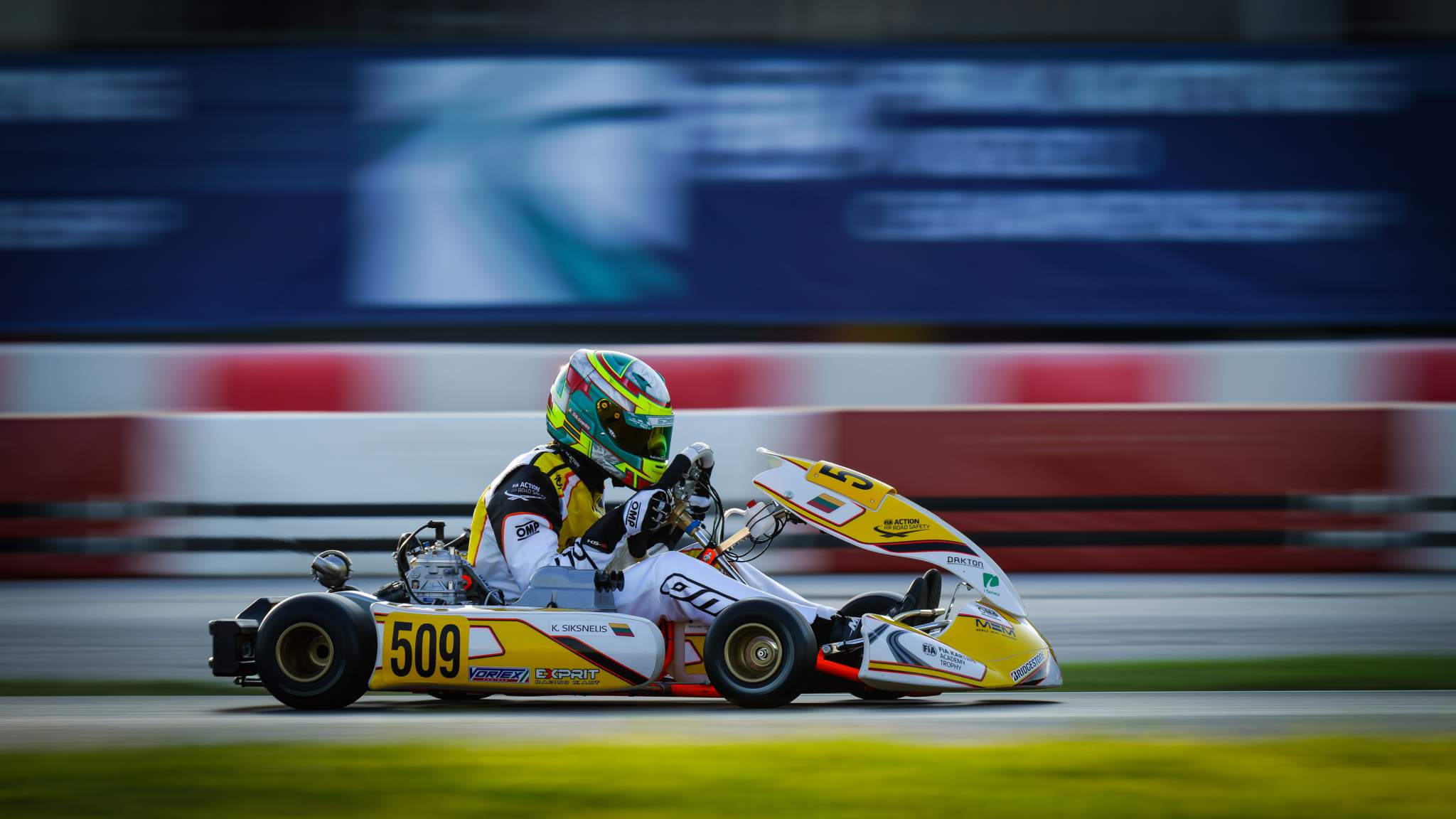 Lithuania, Singapore, Jamaica
It's a fool's errand to guess which karting prospects will march up the single-seater ladder and which won't, but chances look good that the CIK-FIA Academy Trophy – won by Charles Leclerc in 2011 – will contribute to F1 having some new nationalities represented.
Kajus Siksnelis (above), who won the 2019 edition, looks like a potentially exciting Lithuanian prospect, while Christian Ho – the Singaporean who finished runner-up to Siksnelis – is already on the books of Sauber's karting team, and had a strong 2020.
There's also the 13-year-old Alex Powell, sixth in this year's Academy Trophy for Jamaica and already part of Mercedes' F1 junior roster.